a selection of resources
You've written a short story, a novel, poems, your memoirs, or even an article on goldfish or steam engines. The problem is, how to get your work published? How can you find a publisher who will accept what you have produced? You need to be aware of the writer's marketplace.
If you've had a preliminary stab at this, you've no doubt received a few rejection slips. Don't be put off. Everybody gets them. It is not necessarily to do with the quality of your work. It's much more likely to be a question of matching what you have to offer with what a publisher is looking for. Publishers have audiences and markets. They want to supply these markets with the products which sell.
Some publishers specialise in antiques, travel, or local history; others concentrate on modern fiction, historical fiction, or science fiction. You need to match what you have to offer with what they are looking for. It's no good sending your family saga to a publisher who specialises in chic lit or travel guides. And if the latest fad in publishing is for Running Over Lemons from a House in Provence – that's what they will be looking for.
However, many long term best-sellers have been written for niche audiences – such as Walter Wainwright's walking guides to the Lake District, or Elizabeth David's cookbooks. So the first thing to do is get to know your market. Fortunately, this problem has been around so long that there are now several excellent books on the market to help you with all the issues involved.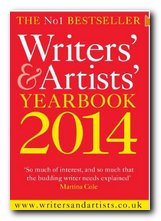 The Writers' & Artists' Yearbook
Without doubt, this is the most successful. It's a number one best-seller which offers details of publishers, agents, and outlets in the US and UK. It tells you what they are looking for, where to contact them, and how to submit your work. But the real value for beginners is in the short essays offering advice to would-be writers and media workers which punctuate the listings. They cover fiction and poetry; drama scripts for TV, radio, theatre, and film; graphic illustration and design; plus photography and music.
The other features which make it particularly useful are general information on publishing methods, copyright and libel, income tax and allowances, and a list of annual competitions and their prizes. Recent editions have also included lists of the year's bestsellers – including both the number of copies sold and the amount of money they've made. It is issued annually, and gets bigger each year.
Buy the book from Amazon UK
Buy the book from Amazon US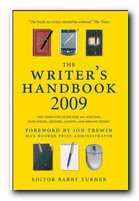 The Writer's Handbook
Barry Turner's rival book does much the same thing – but focuses its attention on writers, and covers a slightly broader spread of media. In addition to the key areas of UK and US book publishers and agents, magazines, screen writing, TV and radio, theatre, film and video and poetry, this edition contains features on the appeal of biography; the uses and abuses of the English language; the challenges and rewards of self-publishing; writing poetry; and media contracts. This is well worth considering as an alternative.
Both of these books have extensive listings of all the outlets for creative work – fiction, journalism, sound broadcasting, photography, reporting, and editing. They also include mini-essays on various aspects of the publishing business, advising you how to place your work, where to find agents, and even how to sort out your tax problems after you hit the jackpot.
Buy the book from Amazon UK
Buy the book from Amazon US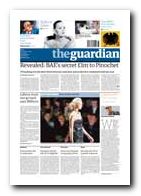 The Guardian Media Directory
If your writing is more geared to the mainstream media – newspapers, magazines, radio, and television, the Guardian annual directory is establishing itself as the major source of advice. It lists the addresses, phone numbers, websites and key personnel for companies in every sector of the media, from digital television to magazines, regional newspapers to publishing houses, think tanks to charities. This edition contains over 10,000 contacts and has been redesigned throughout.
There are lots of resources for writers on the Internet: the problem is knowing where to find them. Even trawling through search engine results can be time-consuming, and sometimes a dispiriting experience. Thank goodness then when somebody else has done all the research and written up the results.
Buy the book from Amazon UK
Buy the book from Amazon US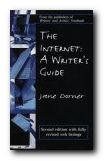 The Internet: A Writer's Guide
The main strength of Jane Dorner's guide is that she is a professional writer who practices what she writes about. She writes for print and screen, and promotes her work via a personal web site. This book explores both the new opportunities for writers created by the Internet and the practicalities of publishing on your own site.
She touches on writing groups which exist in the form of mailing lists, websites, newsletters, chat groups, and conferences, and she also deals with eBooks plus annotated lists of all the sources a writer could possibly wish for – from libraries to bookshops, dictionaries to writing circles, newspapers to writing style guides, electronic publishers to free Internet service providers.
Buy the book from Amazon UK
Buy the book from Amazon US

Writer's Market
This provides no-nonsense advice and authoritative guidance you need to get published and to get paid. With updated listings and 'need-to-know' publishing advice, Writer's Market gives writers over 4,000 listings for consumer magazines, book publishers, trade journals, and contests and awards. It also includes complete contact information for fifty top literary agents.
There are dynamic interviews with established writers, plus publishers, editors and successful freelancers. This is essential publishing information and advice, including pay rates, a guide to book publisher imprints and valuable self-marketing tips. If you want to find out what's available, or if you are really serious about placing what you have written with a commercial publisher – then sooner or later you will need one of these books. There are others, but these are the best; and every professional writer I have known has one or more of them on the shelf.
Buy the book from Amazon UK
Buy the book from Amazon US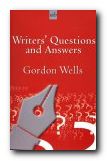 Writers' Questions and Answers
Writers who wish to publish their work are often baffled by some of the mysteries of the publishing process itself. How can you get the attention of a publisher? Do you need an agent? How much can you expect to get paid? Should you submit an outline – or the complete work? Gordon Wells' book answers these question, plus lots more which are frequently asked by people trying to get a foothold in the world of published writing.
The press always seems to have stories of first-time authors who have been paid a five or six-figure advance for their first novel. But those who have tried to do the same thing know that it's a far more common experience to be dealing with rejection slips. How do you break into this seemingly charmed world?
Well, these guidance notes certainly tell you how to learn from rejection – and what to do about it. The advice is all practical, realistic, and based on the clear-eyed realisation that if you wish to succeed in this extremely competitive world – you need to know how it works.
Wells tackles all the most frequently asked questions – Who is the best person to approach with your masterpiece? Does vanity publishing work? What makes a best-seller? What if somebody poaches your ideas? Which publishers pay best?
If you want to move beyond the comforts of your local writers' circle into the world of commercial publishing, you should read what he has to say. Keep dreams of success in mind by all means, but take the trouble to learn how professional writers actually work.
Buy the book from Amazon UK
Buy the book from Amazon US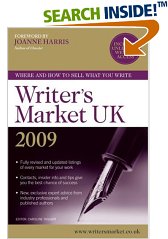 Writer's Market UK 2009
This is a huge, 1,000 page compendium of advice, resources, and detailed information on how writers can locate markets and get their work into print. It has feature articles written by well-known authors giving advice on breaking into print. These are surrounded by listings of publishers, magazines, literary agents, and broadcast outlets. Then come specialized resources such as prizes and competitions, bursaries and fellowships, writers groups, and web sites.
The feature articles are precisely the sort of advice that aspirant writers are most likely to want and need. How to tackle the various genres of fiction writing: the short story, children's writing, crime, and the novel. What agents and publishers are looking for – and how to approach them. Writing for radio, the Web, newspapers and magazines are all covered well,
There are essays on how books are designed, financed, and marketed, plus why you should know about contracts and legal issues. There are articles on the odd but very profitable field of ghost writing, and when you have made lots of money how to deal with agents, and how to promote your work once it's published.
There are huge listings of bursaries, prizes, competitions, writers' foundations, and all sorts of support to help the struggling want-to-be. And testing it out for being up to date, I found all sorts of on line resources for would-be writers: magazines, forums, self-help groups, web sites full of resources, writing software, plus competitions and prizes.
Given the differences in page and font sizes, it's difficult to do a direct quantitative comparison with its two main rivals, but having looked through all three recently, I'd say that this gives the other two a very good run for their money.
Buy the book from Amazon UK
Buy the book from Amazon US

Publish your writing
© Roy Johnson 2009
---
More on creative writing
More on writing skills
More on publishing
---