tutorial, study guide, commentary, further reading, web links
Under the Greenwood Tree was Thomas Hardy's second novel to be published. It appeared anonymously in 1872, and was the first in his great series of what came to be called the 'Wessex' novels. It is a light, pastoral comedy of manners that is quite unlike the dark and tragic novels of his later years for which he is well known. The sub-title suggests both the principal subject and the tone in which it should be considered: The Mellstock Quire: A Rural Painting of the Dutch School.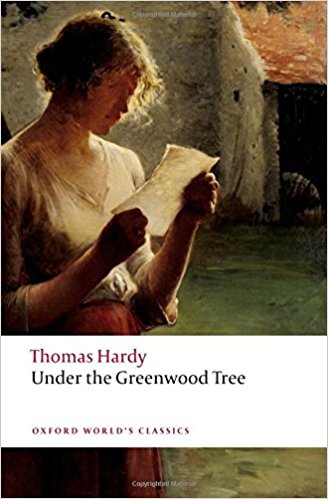 ---
Under the Greenwood Tree – commentary
Thomas Hardy was disappointed by the rejection of his first novel The Poor Man and the Lady at the hands of publishers Chapman and Hall. To offset this, for his second work, Desperate Remedies (1871), he chose a popular genre – the sensation novel – which full of dramatic plot devices designed to shock readers. When this too failed to meet his hopes of commercial success, he decided to turn to a subject that he knew intimately – the life and customs of ordinary working people from rural south-west England. For his third novel he created a fictional landscape called 'Wessex' and he made it entirely his own in the many novels that followed.
Because he chose rural settings for his work, Hardy was at first considered by many critics as merely a 'regional novelist' – a minor artist whose vision of life is limited by geographic boundaries. But this view has since been completely overturned, and Hardy is now seen as a major novelist of the late nineteenth century. Almost all his most important works are set in a fictional version of south-west England, but they encompass issues of social class, education, gender identity, industrialisation, and the psychology of individuals pitting themselves against society and even what is often seen as a cosmic destiny.
The geographic location of events in the Wessex novels is an interesting blend of real and fictional place names. Some towns are given their real names – such as Bristol, Bath, and Southampton. Others are given invented names – so Dorchester becomes 'Casterbridge', the Isle of Portand becomes 'The Isle of Slingers', and Dartmoor is re-named 'Egdon Heath'.
It is generally accepted that the events of the Mellstock parish church and its choir (or 'quire') are based on the based on the church at Stinsford in Dorset, near to where Hardy grew up in Little Brockhampton.
The historical theme
Hardy was very conscious that during his own lifetime many rural occupations and much traditional behaviour were being swept away by the arrival of new forms of transport, production, and ownership. His novels create a record of these pastoral traditions as a form of social record, and he is particularly acute in registering the details of rural economy and its effects on a wide range of characters – from rural labourers, through craftsmen, to farmers, tradesmen, and local landowners.
For a work as gentle as Under the Greenwood Tree Hardy selects an appropriately minor feature of traditional social life – the musicians and singers of a parish choir. Its members are all tradesmen and workers who play a variety of stringed instruments – which they clannishly regard as the only appropriate accompaniment to both religious and secular performance. They particularly object to the introduction of clarinets – which became popular in the mid nineteenth century.
But they are threatened by vicar Maybold's introduction of the organ or harmonium. It is significant that their provision of musical accompaniment involves the sympathetic co-operation of a group of musicians, whereas the organ is played by an individual. Socially cohesive practices from an earlier age are being replaced by individualism and a machine-age device.
It is worth noting how skilfully Hardy blends his two themes on this issue. Maybold could easily have been demonised as an enemy of the rustics, but in fact he compromises with them over the date of introducing the organ. But the person who will play it is Fancy Day – in whom he has a romantic interest.
The romantic theme
In his later, more mature novels Hardy explored all sorts of complex issues that arise between men and women in their emotional attachments to each other. In The Mayor of Casterbridge Michael Henchard actually sells a wife he no longer loves, then reaps the consequences when she comes back to him years later. In Tess of the d'Urbervilles Tess murders the man who has seduced her so that she is psychologically free to run off with the man who is her lawful husband.
There are no such dark issues in Under the Greenwood Tree. In this novel Hardy explores a very innocent and simple romance between two characters who have very few psychological problems perplexing them. But their relationship does include issues that Hardy was to explore more fully in his later works – principally those of class and education.
Fancy's father Geoffrey Fay objects to Dick Dewey as a suitor to his daughter on grounds of class expectations and education. Fancy is the daughter of Geoffrey's first marriage to a well educated woman, and she has been sent to the best finishing schools – which is why she is qualified to be a schoolteacher. Moreover, Mr Day has lived at a modest level with his second wife in order to provide Fancy with a good dowry. He is hoping to attract a well-to-do middle class husband for his daughter. Dick Dewey is merely the son of a man with a horse and cart haulage business.
Geoffrey Day's capitulation to Fancy's self-starvation tactic is not altogether convincing, but it does introduce the element of folk superstitions (the 'witch' Elizabeth Endorfield) that Hardy was to include in many of his other novels as part of the traditional beliefs and behaviours he was documenting.
The romance between Dick and Fancy runs a predictable series of ups and downs – all congruent with the delicate and emotionally good-natured tenor of the plot. But the story does end on an interesting note that speaks volumes for what was to come in Hardy's later work. In a moment of self-indulgent weakness, Fancy accepts Maybold's proposal of marriage whilst she is still engaged to Dick Dewey. (Maybold is the sort of suitor of whom her father certainly would approve.) But then she rescinds the decision next day.
Maybold, a very honourable chap, accepts her reasons and recommends that she confess all to Dick Dewey, who he predicts will be forgiving. But she does not tell her husband about the incident – and so their marriage begins with a secret between them – 'a secret she would never tell'.
Significance
Although Under the Greenwood Tree is obviously very light-hearted in tone and is generally classed amongst Hardy's minor works, it has a far greater significance when viewed in the light of his later novels.
First, it establishes 'Wessex' as a fictional location which Hardy would make the setting for all his major works in the years that followed. Wessex is an area of south-west England bounded by Somerset in the north, Devon, Cornwall, and Hampshire and Dorsetshire in the south. His account of this locale, in all its topographical, geographical, architectural, and botanical detail is what gives his novels their compelling realism.
The issues he explores – such as the relationships between rustic country people and the content of their social and emotional lives – is something he would take to the level of high drama and even tragedy in his later works. Dick Dewey is the son of a carter (a 'tranter') but by the end of the novel he has had business cards printed with a view to becoming more successful and occupying a slightly higher social position. Michael Henchard in The Mayor of Casterbridge is similarly ambitious, but after a spectacular rise he is eventually reduced to a form of self-destruction at the end of which he wishes to be remembered by nobody.
The rustics in Under the Greenwood Tree are a charming set of naive, friendly, and sympathetic characters variations of whom will recur in Hardy's later novels. They are always depicted as simple, honest, folk embracing any number of folk memories, superstitions, and tolerance of each other's foibles. They also embody the vehicle of everyday speech patterns, local dialect, slang, and regional pronunciation that Hardy was keen to record.
---
Under the Greenwood Tree – resources

Under the Greenwood Tree – Oxford Classics – Amazon UK

Under the Greenwood Tree – Oxford Classics – Amazon US

Under the Greenwood Tree – Wordsworth Classics – Amazon UK

Under the Greenwood Tree – Wordsworth Classics – Amazon US

The Complete Works of Thomas Hardy – Kindle eBook
Cambridge Companion to Thomas Hardy – Amazon UK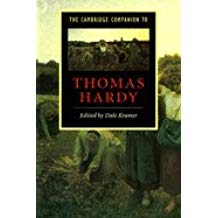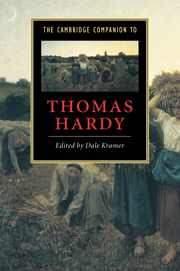 ---
Under the Greenwood Tree – synopsis
Part the First – Winter
I. Dick Dewy meets fellow members of the Mellstock parish choir after work on Christmas Eve.
II. They all go to his father's cottage where Reuben Dewy clumsily taps a barrel of cider for consumption before their tour of the parish.
III. There is light-hearted banter about recognising someone from their footwear, and mention of new schoolmistress Fancy Day and her prettiness.
IV . The choir makes a procession round the hamlets, playing hymns and bemoaning the loss of musical traditions.
V. They serenade young schoolmistress Fancy Day, where Dick Dewy becomes entranced. Farmer Shiner is hostile to their serenade. They then move on to the new parson Mr Maybold, whose reception is lukewarm.
VI. On Christmas Day morning Dick is still in a romantic daze. The choir performs in church, but it is disrupted by loud singing from schoolgirls.
VII. At midnight on Christmas Day dancing begins at Reuben Dewy's party. Dick feels pangs of jealousy when Fancy dances with rich farmer Mr Shiner..
VIII. The dancing gets faster. Heavy men remove their jackets. They sit to a late supper. Tales of old folk beliefs are related. Dick is rueful that Fancy is escorted home by Mr Shiner.
IX. Some days later Dick calls at the school to return Fancy's handkerchief, but is too shy to take advantage of the situation.
Part the Second – Spring
I . Dick makes frequent visits past the schoolhouse in order to see Fancy.
II. The choir members are worried by what they see as Parson Maybold's radical social changes.
II. I Maybold wants to use a new organ (played by Fancy Day) instead of the Mellstock choir. Reuben Dewy proposes a deputation of the choir to confront him.
IV. The choir visits the vicarage and deferentially asks for a delay in the proposed change. Maybold politely equivocates and in the end they compromise.
V. The choir congratulate themselves and discuss Fancy Day's secretive father.
VI. Dick has dinner with Fancy at her father's house, where there is provocative chat about marriage and Mr Shiner. The eccentric Mrs Day re-sets the table whilst they are all eating.
VII. Dick helps Fancy in her lodgings, but his pleasure is spoiled by the arrival of Maybold.
VIII. Dick meets his father and seeks his advice on romance and Fancy. Reuben is naive and sceptical. He suggests that Dick should remain a bachelor. Dick writes a letter to Fancy, but fails to deliver it, then writes another.
Part the Third – Summer
I. Dick meets Fancy in Budmouth-Regis. Driving her back to Mellstock, he insists that she admit that she has feelings for him – and she does.
II. On the way back they stop for tea. Fancy thinks it might seem improper, so Dick proposes marriage to overcome such objections – and she accepts.
III. Fancy recounts a story of Mr Shirer's attentions to her to make Dick jealous. Dick sees through the ploy, but Shirer has Mr Day's blessing as a suitor.
IV. Dick and Fancy decide to confront Mr Day about their engagement – but they spend all their time deciding how to dress for the occasion.
Part the Fourth – Autumn
I. Frustrated by Fancy's attention to mending her dress, Dick goes nutting alone – after which they are reconciled.
II . Dick and Shiner compete with each other whilst the Day family are gathering honey. Mr Day then explains to Dick that Fancy is beyond his social reach because of her education and potential dowry.
III. The 'witch' Elizabeth Endorfield advises Fancy on overcoming her father's objections to Dick as a suitor.
IV. Fancy starves herself. Her father becomes worried and removes his objections to Dick as a suitor..
V. Fancy dresses attractively for her church organ debut. Dick acts as pallbearer at a friend's funeral, then walks back home in the rain.
VI . Maybold proposes to Fancy, and she accepts him, but is upset by doing so.
VII. Next day Maybold meets Dick, who reveals that he is engaged to Fancy. Maybold writes to Fancy, asking her to reconsider, but his letter crosses with one from her withdrawing her acceptance.
Part the Fifth – The Conclusion
I . Fancy prepares for the wedding amidst much teasing from older male visitors. Former wedding customs are recalled.
II. Celebrations conclude outdoors under a tree. Dick and Fancy drive off to his new cottage in Mellstock. Fancy has not told him about Maybold.
---
Under the Greenwood Tree – characters
| | |
| --- | --- |
| Richard Dewey | a young apprentice carter |
| Reuben Dewey | his father, a porter/carter |
| Willian Dewey | his grandfather |
| Fred Shiner | a farmer and churchwarden |
| Geoffrey Day | an estate manager |
| Fancy Day | his daughter, an educated schoolmistress |
| Arthur Maybold | the new young vicar |
© Roy Johnson 2017
---
More on Thomas Hardy
More on the novella
More on literary studies
More on short stories
---