Hogarth Press first edition book jacket designs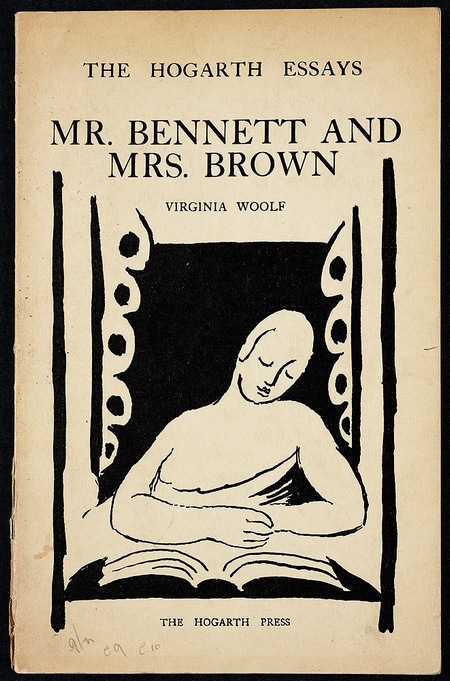 Virginia Woolf, Mr. Bennett and Mrs. Brown (1924) Cover design by Vanessa Bell. The Hogarth Essays, First Series, No.1. First impression of 1,000 copies, Printed by Hazel, Watson and Viney, 2s.6d.
This was part of the first series of Hogarth Essays, which were published between 1924 and 1925. It was first written as a response to Arnold Bennett's criticism of Jacob's Room which appeared in Cassell's Weekly in March 1923, and first published in the literary pages of the Nation and Athenaeum which was edited by Leonard Woolf. Later, it was re-worked and extended, then delivered as a lecture to an undergraduate literary society in Cambridge and published as 'Character in Fiction' in Eliot's Criterion.
"In 1924 the Woolfs also started their first series, the Hogarth Essays, by publishing four pamphlets: Virginia Woolf's Mr. Bennet and Mrs. Brown (October); Roger Fry's The Artist and Psycho-Analysis (November)' a thorough and knowledgeable defense of the artist against Freud's reductive theories; Theodora Bosanquet's Henry James at Work (November); and T.S. Eliot's Homage to John Dryden (November).

With the advantage of hindsight, we can see that Virginia Woolf's essay number one and Eliot's essay number four in the Hogarth series were two of the most significant statements by the early modernists in the refashioning of attitudes towards fiction and poetry. They have become minor classics, their terminology passing into the vocabulary of criticism."
J.H. Willis Jr, Leonard and Virginia Woolf as Publishers: The Hogarth Press 1917-1941
---
Hogarth Press studies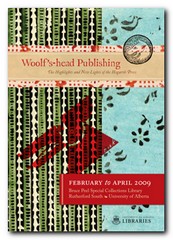 Woolf's-head Publishing is a wonderful collection of cover designs, book jackets, and illustrations – but also a beautiful example of book production in its own right. It was produced as an exhibition catalogue and has quite rightly gone on to enjoy an independent life of its own. This book is a genuine collector's item, and only months after its first publication it started to win awards for its design and production values. Anyone with the slightest interest in book production, graphic design, typography, or Bloomsbury will want to own a copy the minute they clap eyes on it.

Buy the book at Amazon UK


Buy the book at Amazon US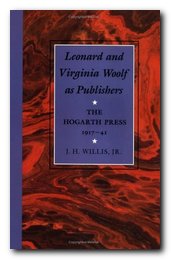 Leonard and Virginia Woolf as Publishers: Hogarth Press, 1917-41 John Willis brings the remarkable story of Leonard and Virginia Woolf's success as publishers to life. He generates interesting thumbnail sketches of all the Hogarth Press authors, which brings both them and the books they wrote into sharp focus. He also follows the development of many of its best-selling titles, and there's a full account of the social and cultural development of the press. This is a scholarly work with extensive footnotes, bibliographies, and suggestions for further reading – but most of all it is a very readable study in cultural history.

Buy the book at Amazon UK


Buy the book at Amazon US
© Roy Johnson 2005
---