Hogarth Press first edition book jacket designs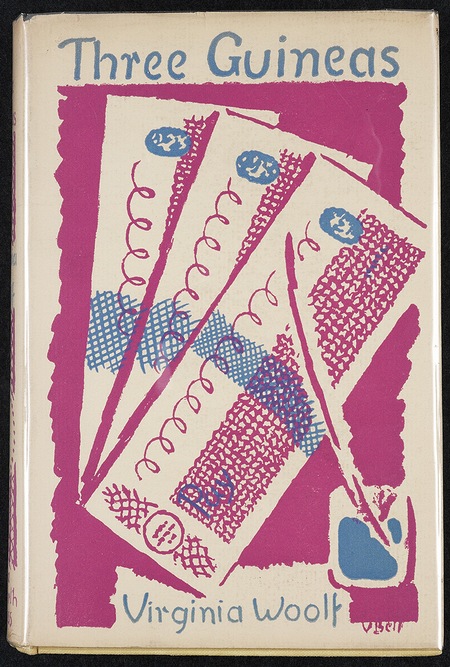 Virginia Woolf, Three Guineas (1938) Cover design by Vanessa Bell.
This is the second of Virginia Woolf's overtly feminist polemics. In it, she develops the ideas first put forward in A Room of One's Own and launches an incisive critique of the English establishment – concentrating on its principal bases of power – the House of Lords, the military establishment, the Church, and the educational system.
"Virginia Woolf's reading notebooks and scrapbooks [reveal] how much labour went into [her] gathering of facts: twelve volumes of notes, including three scrapbooks compiled between 1931 and 1937. In the power, anger, wit, and satire of her attack on repressive masculine institutions, Woolf chose not to write in the discourse of a traditional historian, sociologist, politician, suffragist, or guildswoman. She developed her arguments, cited her examples, digressed through provocative and unorthodox footnotes, to flail the misogyny and militarism of the patriarchal establishment with all the craft of the essayist and novelist. If she took little notice of the feminist history or the sociopolitical status of women in the 1930s as documented by Strachey and others, her book proved so welcome an offensive against enduring male sexist attitudes that her sisters in the trenches overlooked her lapses. They gleefully applauded her achievement."
J.H. Willis Jr, Leonard and Virginia Woolf as Publishers: The Hogarth Press 1917-1941
Three Guineas considers women's role in society, and more particularly, what they might do to prevent war.Woolf traces fascist elements within England's education system and professions, highlighting monetary and material inequities of class and gender. She argues that "the public and the private worlds are insperably connected; that the tyrannies and servilities of the one are the tyrannies and servilities of the other".
Elizabeth Willson Gordon, Woolf's-head Publishing: The Highlights and New Lights of the Hogarth Press
---
Hogarth Press studies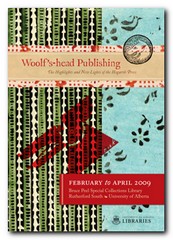 Woolf's-head Publishing is a wonderful collection of cover designs, book jackets, and illustrations – but also a beautiful example of book production in its own right. It was produced as an exhibition catalogue and has quite rightly gone on to enjoy an independent life of its own. This book is a genuine collector's item, and only months after its first publication it started to win awards for its design and production values. Anyone with the slightest interest in book production, graphic design, typography, or Bloomsbury will want to own a copy the minute they clap eyes on it.

Buy the book at Amazon UK


Buy the book at Amazon US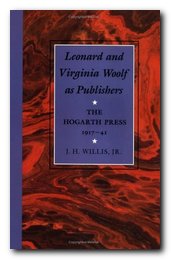 Leonard and Virginia Woolf as Publishers: Hogarth Press, 1917-41 John Willis brings the remarkable story of Leonard and Virginia Woolf's success as publishers to life. He generates interesting thumbnail sketches of all the Hogarth Press authors, which brings both them and the books they wrote into sharp focus. He also follows the development of many of its best-selling titles, and there's a full account of the social and cultural development of the press. This is a scholarly work with extensive footnotes, bibliographies, and suggestions for further reading – but most of all it is a very readable study in cultural history.

Buy the book at Amazon UK


Buy the book at Amazon US
© Roy Johnson 2005
---