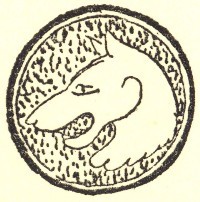 Hogarth Press first edition book jacket designs
1917.   Leonard & Virginia Woolf,   Two Stories
1918.   Katherine Mansfield,   Prelude
1918.   T.S. Eliot,   Poems
1918.   Virginia Woolf,   Kew Gardens
1921.   Leonard Woolf,   Stories of the East
1921.   Roger Fry,   Twelve Original Woodcuts
1921.   Virginia Woolf,   Monday or Tuesday
1922.   Fyodor Dostoyevski,   Stavrogin's Confession
1922.   Virginia Woolf,   Jacob's Room
1923.   T.S. Eliot,   The Waste Land
1923.   Robert Graves,   The Feather Bed
1924.   Virginia Woolf,   Mr Bennett and Mrs Brown
1924.   Harold Nicolson,   Jeanne de Hénaut
1924.   Leonard Woolf,   Fear and Politics
1925.   Virginia Woolf,   The Common Reader
1926.   Virginia Woolf,   Mrs Dalloway
1927.   F.L. Lucas,   Tragedy
1927.   Virginia Woolf,   To the Lighthouse
1927.   Sigmund Freud,   The Ego and the Id
1929.   Virginia Woolf,   A Room of One's Own
1930.   Maurice Dobb,   Russia To-Day and To-Morrow
1930.   Virginia Woolf,   On Being Ill
1931.   Virginia Woolf,   The Waves
1931.   George Rylands,   Poems
1931.   William Plomer,   Sado
1932.   Virginia Woolf,   The Common Reader – II
1933.   Rebecca West,   Letter to a Grandfather
1934.   L.B. Pekin,   Darwin
1935.   R.C. Trevelyan,   Beelzebub and Other Poems
1935.   Leonard Woolf,   Quack, Quack!
1937.   Virginia Woolf,   The Years
1938.   Virginia Woolf,   Three Guineas
1939.   Hogarth Press,   Hogarth Sixpenny Pamphlets
1939.   E.M. Forster,   What I Believe
1939.   Virginia Woolf,   Reviewing
1939.   Christopher Isherwood,   Goodbye to Berlin
1940.   Virginia Woolf,   Roger Fry
1941.   Virginia Woolf,   Between the Acts
1942.   Virginia Woolf,   The Death of the Moth
---
Hogarth Press studies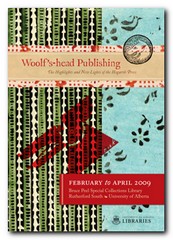 Woolf's-head Publishing is a wonderful collection of cover designs, book jackets, and illustrations – but also a beautiful example of book production in its own right. It was produced as an exhibition catalogue and has quite rightly gone on to enjoy an independent life of its own. This book is a genuine collector's item, and only months after its first publication it started to win awards for its design and production values. Anyone with the slightest interest in book production, graphic design, typography, or Bloomsbury will want to own a copy the minute they clap eyes on it.

Buy the book at Amazon UK


Buy the book at Amazon US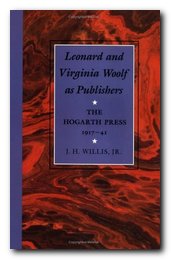 Leonard and Virginia Woolf as Publishers: Hogarth Press, 1917-41 John Willis brings the remarkable story of Leonard and Virginia Woolf's success as publishers to life. He generates interesting thumbnail sketches of all the Hogarth Press authors, which brings both them and the books they wrote into sharp focus. He also follows the development of many of its best-selling titles, and there's a full account of the social and cultural development of the press. This is a scholarly work with extensive footnotes, bibliographies, and suggestions for further reading – but most of all it is a very readable study in cultural history.

Buy the book at Amazon UK


Buy the book at Amazon US
© Roy Johnson 2005
---