tutorial, commentary, study resources, and web links
What Maisie Knew (1897) comes from the late period of Henry James' long and prolific career as a novelist, and yet it is written in a relatively straightforward manner compared with The Wings of the Dove (1902), The Ambassadors (1903), and The Golden Bowl (1904). The narrative is split into mercifully short chapters, and since the protagonist is a young girl, the first part of the book at least is psychologically uncomplicated – by James' standards. It's also (rather unusually) quite funny.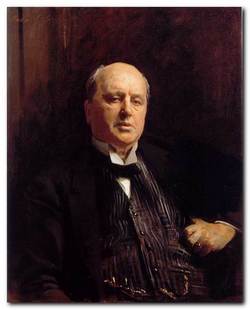 Henry James – by John Singer Sargeant
As a subject, or as James would call it a donnée, the story is quite ahead of its time. It deals with what we would now call a 'dysfunctional family'. Two adults behave appallingly both to each other and to their only child. Maisie is only six years old when the story begins, and she has to endure neglect of both a physical and emotional kind. She never receives any schooling – though that would not be altogether unusual for a girl at the end of the nineteenth century (even Virginia Woolf didn't go to school) – and she is protected only by the presence of paid governesses.
The triumph of the novel is to persuade us that as she becomes older, Masie begins to understand what is happening around her and develops 'a moral sense'. She is an entirely passive heroine – rather like Fanny Price in Jane Austen's Mansfield Park. She can only sit tight and watch as adults manoeuvre around her, manipulating her vulnerability for their own ends. But eventually, as she becomes older (her age is always left vague) she is confronted with a situation in which she is able to make a moral choice which reveals her inner maturity.
---
What Maisie Knew – critical commentary
Social conventions
There are a number of forces at work in this novel that stem from conventions in the upper echelons of society in the nineteenth and early twentieth century. These might be difficult to understand for contemporary readers.
A married couple were free to do more or less what they wished – so long as the appearance of respectability was maintained. Married men could absent themselves from home on the pretext that they were visiting friends or staying at their club. A married woman could entertain single men in her home – but only if there were others present – either other single men, or in the case of What Masie Knew if a child was present, acting as a sort of under-age chaperone.
Most of these conventions were designed to preserve power structures and concentrations of wealth in the form of both capital and income. People marrying outside (that is beneath) their social class were endangering the accumulation of capital via inheritance. To marry into a higher class was desirable but rare.
Many of James's novels are concerned with this connection between money and social prestige. This is often presented in the form of newly rich Americans seeking to establish social prestige with Europeans who have social caché but no money (The Golden Bowl). In Masie figures such as Mr Perriam and the 'Countess' perform this role. Mr Perriam is viewed with suspicion because he is newly rich – and might even be Jewish. The American 'Countess' (who is of course not a countess) is very rich but is black and is therefore unacceptable.
But this social phenomenon is complicated by the fact that there is also a great deal of prestige attached to the source of the capital. To marry into an old family with centuries of inherited wealth as the acme of success. But to accumulate capital via commerce or trade was simply not acceptable – unless of course the capital accumulation was so enormous as to either pay off the debts or buy a way into the upper class.
Many of James's novels have these conventions as a basis of their morality, but they are unstated, as are many ideological constructs in society. They are taken for granted, as if part of the 'natural' order of things. The characters of his novels must know these conventions to survive socially, and part of the interest in Masie's case is that being very young, she is only in the very early stages of developing this understanding.
Marriage
The novel sheds a very negative light on the state of marriage. It begins with the divorce of Beale Farange and Ida, who go on to despise each other. They then re-marry – both of them to younger people than themselves. These second marriages are no more successful than the first. Beale Farange marries Miss Overmore, but eventually spends most of his time away from the family house – in clubs (the Chrysanthemum) at Cowes yachting week, and eventually as the paid lover of the black American 'Countess'. Ida has a succession of lovers (a City broker who goes bust, the Captain, and Lord Eric) and when last seen she is threatening to go abroad. Even Sir Claude's relationship with Miss Overmore/Mrs Beale eventually turns sour.
It is also interesting to note the subtle relationship between geography and morals. In the late nineteenth century it was quite common for people (usually males) to travel outside Britain to indulge in what is today called sexual tourism. Once the physical border of the Channel had been crossed, the social and psychological landscape changed. Unconventional social and sexual relations were tolerated – partly because of less puritanical mores, and partly because any deviant behaviour was being conducted beyond the sharp-eyed scrutiny of British society.
Ida Farange, possibly the most raffish of the characters, goes to Florence and 'picks up' a gentleman en route; and when Sir Claude takes Maisie away to try and persuade her to live with him and Mrs Beale, they go to Boulogne. He proposes that they live together in the south of France, and even when Maisie is trying to persuade Sir Claude to accept her alone on her own terms, it is to Paris that she wants him to take her. They almost do make that journey, narrowly missing the train by just a few moments.
Point of view
James very cleverly gives the impression that he is telling the story from Maisie's point of view. There are no scenes in which she is not present for instance, and the separate chapters invariably begin with an account of events as Maisie perceives them. But in fact the controlling point of view is that of James himself. From time to time he shows his hand as first person narrator – "We have already learned … on a certain occasion hereafter to be described … in the manner I have mentioned".
She met at present no demand whatever of her obligation, she simply plunged, to avoid it, deeper into the company of Sir Claude. She saw nothing that she had seen hitherto – no touch in the foreign picture that had at first been always before her. The only touch was that of Sir Claude's hand, and to feel her own in it was her mute resistance to time. She went about as sightlessly as if he had been leading her blindfold. If they were afraid of themselves it was themselves they would find at the inn.
The young girl is foregrounded, the detail of the hand is one she might realistically notice – but the controlling vision here is that of an outsider – James himself commenting on her position and that of her stepfather.
Motifs
Careful readers will have no difficulty recognising the repeated motifs that occur in the novel. Whenever Beale Farange makes an appearance in the narrative he is described in terms of his teeth. In Ida's case it is her over-use of jewellery and cosmetics – her "huge painted eyes … like Japanese lanterns". In Sir Claude's case it is his addiction to cigarettes. After repeatedly blowing smoke into Masie's face throughout the novel, there is one scene where James describes them as smoking together – in the plural. "After dinner she smoked with her friend – for that was exactly what she felt she did … they stood smoking together under the stars".
---
What Masie Knew – study resources

What Maisie Knew – Oxford World Classics – Amazon UK

What Maisie Knew – Oxford World Classics – Amazon US

What Maisie Knew – Penguin Classics – Amazon UK

What Maisie Knew – Penguin Classics – Amazon US

What Maisie Knew – Dover Thrift – Amazon UK

What Maisie Knew – Dover Thrift – Amazon US

What Maisie Knew – Kindle eBook (includes 60 James books for £2.23)

What Maisie Knew – eBook version at Project Gutenberg

What Maisie Knew – Audio book edition at LibriVox

What Maisie Knew – 2012 film version – Amazon UK

What Maisie Knew – 2012 film version – Amazon US

The Cambridge Companion to Henry James – Amazon UK

Henry James – biographical notes

Henry James at Wikipedia – biographical notes, links

Henry James at Mantex – tutorials, biography, study resources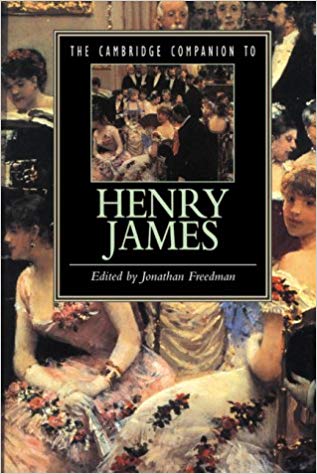 ---
What Maisie Knew – plot summary
Maisie is the young daughter of louche and divorced parents Beale and Ida Farange. She is looked after by two governesses – the attractive Miss Overmore at her father's house and the unattractive Mrs Wix at her mother's house in six monthly intervals. Both parents use Masie as a bargaining counter and neglect her emotionally whilst in pursuit of their own self-indulgent ends and their psychological war games against each other.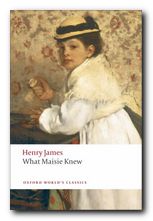 Both parents subsequently re-marry, to people much younger than themselves. Ida's marriage to Sir Claude quickly deteriorates, and Ida takes up with other men, leaving Sir Claude to look after the interests of Masie and Mrs Wix.
Beale Farange meanwhile marries Miss Overmore (who becomes Mrs Beale) but spends most of his time living away from home. Sir Claude establishes a romantic liaison with Mrs Beale which enables him to place Maisie back in her (absent) father's household.
Maisie is used (and abused) by most of these adults as a screen of respectability for conducting liaisons with other people. Sir Claude alone tries to maintain a degree of social respectability that will leave Maisie protected, but it becomes apparent that he is in thrall to Mrs Beale.
When both her natural parents abandon her completely, Sir Claude takes Maisie to France, and Mrs Wix follows. They are then joined by Mrs Beale. Maisie is confronted with the choice of living with Sir Claude and Mrs Beale (who are not married to each other) in the south of France, or staying with Mrs Wix in an indefinite future. Maisie is deeply enamoured with Sir Claude, but she chooses Mrs Wix, and the two of them return to England.
---
Principal characters
| | |
| --- | --- |
| Beale Farange | tall, handsome, lounge lizard – Maisie's father |
| Ida Farange | tall, attractive, billiard player – Maisie's mother |
| Maisie Farange | six years old at the start of the novel, a teenager at the end |
| Moddle | Masie's nurse at the original Farange household |
| Miss Overmore | Maisie's attractive first governess, later to become Mrs Beale Farange |
| Mrs Wix | cross-eyed and unfashionable – Maisie's governess at Ida's |
| Clara Matilda | Mrs Wix's (possibly imaginary) dead daughter |
| Lisette | Maisie's french doll at Ida's |
| Susan Ash | an under-housemaid at Beale Farange's |
| Sir Claude | handsome, young, Ida's second husband |
| Mr Perriam | rich City businessman, a suitor of Ida's who goes bust |
| Lord Eric | a suitor of Ida's who is mentioned but never appears in the novel |
| The Captain | sun-tanned and short-lived suitor of Ida's |
| The 'Countess' | rich but ugly black woman who pays Beale Farange to be her lover |
---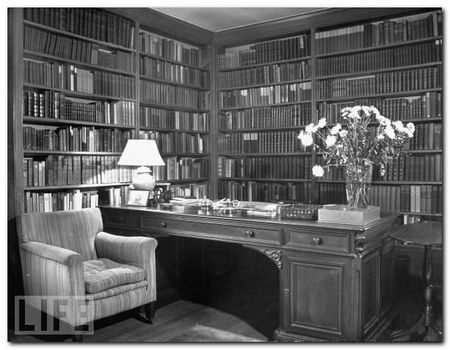 Henry James's study
---
Literary criticism
Martha Banta, 'The Quality of Experience in What Maisie 'Knew, New England Quarterly, 42 (Dec 1969) 483-510.
Jean Frantz Blackall, 'Moral Geography in What Maisie Knew', University of Toronto Quarterly, 48 (1978) 130-148.
Peter Coveney, The Image of Childhood, London: Penguin, 1967.
Randall Craig, '"Reading the Unspoken into the Spoken": Interpreting What Maisie Knew' Henry James Review, 2/3 (1981), 204-212.
Lloyd Davis, Sexuality and Textuality: Reading Through the Virginal, New York, 1988.
Barbara Eckstein, 'Unsquaring the Squared Route of What Maisie Knew', Henry James Review, 5/3 (1984), 207-215
James W. Gargano, 'What Maisie Knew: The Evolution of a Moral Sense', Nineteenth-Century Fiction, 16 (June 1961), 33-46.
F.R.Leavis, 'What Maisie Knew: A Disagreement', in Anna Karenina and Other Essays, London, 1967.
Juliet Mitchell, 'What Masie Knew: Portrait of the Artist as a Young Girl', in John Goode (ed), The Air of Reality: New Essays on Henry James, London, 1973.
Muriel Shine, The Fictional Children of Henry James< Chapel Hill, NC, 1969.
Harris W. Wilson, 'What Did Maisie Know?' College English, 17 (February 1956), 279-282.
Ward S. Worden, 'A Cut Version of What Maisie 'Knew, American Literature, 24/4 (September 1953), 493-504.
---
Further reading
Biographical

Theodora Bosanquet, Henry James at Work, University of Michigan Press, 2007.

F.W. Dupee, Henry James: Autobiography, Princeton University Press, 1983.

Leon Edel, Henry James: A Life, HarperCollins, 1985.

Philip Horne (ed), Henry James: A Life in Letters, Viking/Allen Lane, 1999.

Henry James, The Letters of Henry James, Adamant Media Corporation, 2001.

Fred Kaplan, Henry James: The Imagination of Genius, Johns Hopkins University Press, 1999

F.O. Matthieson (ed), The Notebooks of Henry James, Oxford University Press, 1988.
Critical commentary

Elizabeth Allen, A Woman's Place in the Novels of Henry James London: Macmillan Press, 1983.

Ian F.A. Bell, Henry James and the Past, London: Palgrave Macmillan, 1993.

Millicent Bell, Meaning in Henry James, Cambridge (MA): Harvard University Press, 1993.

Harold Bloom (ed), Modern Critical Views: Henry James, Chelsea House Publishers, 1991.

Kirstin Boudreau, Henry James's Narrative Technique, Macmillan, 2010.

J. Donald Crowley and Richard A. Hocks (eds), The Wings of the Dove, New York: W.W. Norton and Company, 1978.

Victoria Coulson, Henry James, Women and Realism, Cambridge University Press, 2009.

Daniel Mark Fogel, A Companion to Henry James Studies, Greenwood Press, 1993.

Virginia C. Fowler, Henry James's American Girl: The Embroidery on the Canvas, Madison (Wis): University of Wisconsin Press, 1984.

Jonathan Freedman, The Cambridge Companion to Henry James, Cambridge University Press, 1998.

Judith Fryer, The Faces of Eve: Women in the Nineteenth Century American Novel, Oxford: Oxford University Press, 1976

Roger Gard (ed), Henry James: The Critical Heritage, London: Routledge, 1968.

Tessa Hadley, Henry James and the Imagination of Pleasure, Cambridge University Press, 2009.

Barbara Hardy, Henry James: The Later Writing (Writers & Their Work), Northcote House Publishers, 1996.

Richard A. Hocks, Henry James: A study of the short fiction, New York: Twayne Publishers, 1990.

Donatella Izzo, Portraying the Lady: Technologies of Gender in the Short Stories of Henry James, University of Nebraska Press, 2002.

Colin Meissner, Henry James and the Language of Experience, Cambridge University Press, 2009

John Pearson (ed), The Prefaces of Henry James, Pennsylvania State University Press, 1993.

Richard Poirer, The Comic Sense of Henry James, Oxford: Oxford University Press, 1967.

Hugh Stevens, Henry James and Sexuality, Cambridge University Press, 1998.

Merle A. Williams, Henry James and the Philosophical Novel, Cambridge University Press, 1993.

Judith Woolf, Henry James: The Major Novels, Cambridge University Press, 1991.

Ruth Yeazell (ed), Henry James: A Collection of Critical Essays, Longmans, 1994.
---
Other works by Henry James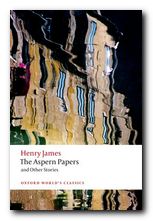 The Aspern Papers (1888) is a psychological drama set in Venice which centres on the tussle for control of a great writer's correspondence. An elderly lady, ex-lover of the writer, seeks a husband for her daughter. But the potential purchaser of the papers is a dedicated bachelor. Money is also at stake – but of course not discussed overtly. There is a refined battle of wills between them. Who will win in the end? As usual, James keeps the reader guessing. The novella is a masterpiece of subtle narration, with an ironic twist in its outcome. This collection of stories also includes three of his accomplished long short stories – The Private Life, The Middle Years, and The Death of the Lion.


Buy the book at Amazon UK


Buy the book at Amazon US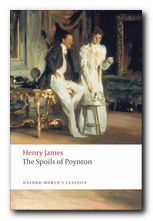 The Spoils of Poynton (1896) is a short novel which centres on the contents of a country house, and the question of who is the most desirable person to inherit it via marriage. The owner Mrs Gereth is being forced to leave her home to make way for her son and his greedy and uncultured fiancee. Mrs Gereth develops a subtle plan to take as many of the house's priceless furnishings with her as possible. But things do not go quite according to plan. There are some very witty social ironies, and a contest of wills which matches nouveau-riche greed against high principles. There's also a spectacular finale in which nobody wins out.


Buy the book at Amazon UK


Buy the book at Amazon US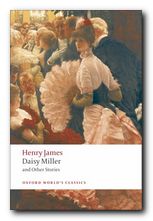 Daisy Miller (1879) is a key story from James's early phase in which a spirited young American woman travels to Europe with her wealthy but commonplace mother. Daisy's innocence and her audacity challenge social conventions, and she seems to be compromising her reputation. But when she later dies in Rome the reader is invited to see the outcome as a powerful sense of a great lost potential. This novella is a great study in understatement and symbolic power.


Buy the book at Amazon UK


Buy the book at Amazon US
---
Henry James – web links

Henry James at Mantex
Biographical notes, study guides, tutorials on the Complete Tales, book reviews. bibliographies, and web links.

The Complete Works
Sixty books in one 13.5 MB Kindle eBook download for £1.92 at Amazon.co.uk. The complete novels, stories, travel writing, and prefaces. Also includes his autobiographies, plays, and literary criticism – with illustrations.

The Ladder – a Henry James website
A collection of eTexts of the tales, novels, plays, and prefaces – with links to available free eTexts at Project Gutenberg and elsewhere.

A Hyper-Concordance to the Works
Japanese-based online research tool that locates the use of any word or phrase in context. Find that illusive quotable phrase.

The Henry James Resource Center
A web site with biography, bibliographies, adaptations, archival resources, suggested reading, and recent scholarship.

Online Books Page
A collection of online texts, including novels, stories, travel writing, literary criticism, and letters.

Henry James at Project Gutenberg
A major collection of eTexts, available in a variety of eBook formats.

The Complete Letters
Archive of the complete correspondence (1855-1878) work in progress – published by the University of Nebraska Press.

The Scholar's Guide to Web Sites
An old-fashioned but major jumpstation – a website of websites and resouces.

Henry James – The Complete Tales
Tutorials on the complete collection of over one hundred tales, novellas, and short stories.

Henry James on the Internet Movie Database
Adaptations of James's novels and stories for the cinema and television – in various languages. Full details of directors and actors, production features, film reviews, box office, and even quizzes.
© Roy Johnson 2010
---
More on Henry James
More on literature
More on the novella
More on literary studies
More on short stories
---