novels, novellas, short stories, criticism
Alejo Carpentier (1904-1980) was a Cuban writer who made a connection between European culture and the native history of Latin-America. His literary style is a wonderful combination of dazzling images and a rich language, full of the technical jargon of whatever subject he touches on – music, architecture, painting, history, or agriculture.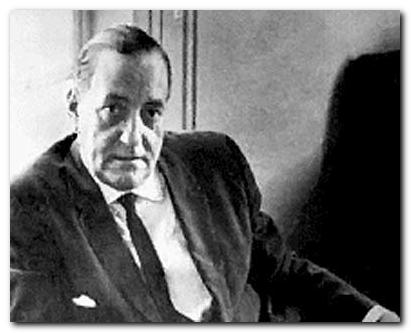 He was also the first to use the techniques of 'magical realism' (he coined the term, lo real maravilloso) in which the concrete, real world becomes suffused with fantasy elements, myths, dreams, and a fractured sense of time and logic.
Carpentier is generally considered one of the fathers of modern Latin American literature. His complex, baroque style has inspired such writers as Gabriel García Márquez and Carlos Fuentes.
---
Alejo Carpentier – novels in English

The Kingdom of this World (1949) – Amazon UK

The Kingdom of this World (1949) – Tutorial, study guide, web links

The Lost Steps (1953) – Amazon UK

The Lost Steps (1953) – Tutorial, study guide, web links

Explosion in a Cathedral (1962) – Amazon UK

Reasons of State (1974) – Amazon UK

The Consecration of Spring (1978) – Amazon UK

The Harp and the Shadow (1979) – Amazon UK

The Harp and the Shadow (1979) – Tutorial, study guide, web links
---
Alejo Carpentier – stories in English

The Chase (1956) – Amazon UK

The Chase (1956) – Tutorial and study guide

The War of Time (1963) – Amazon UK

Journey Back to the Source (1963) – Amazon UK

Journey Back to the Source (1963) – Tutorial and study guide

The Road to Santiago (1963) – Amazon UK

The Road to Santiago (1963) – Tutorial and study guide

Right of Sanctuary (1967) – Amazon UK

Right of Sanctuary (1967) – Tutorial and study guide

Baroque Concerto (1974) – Amazon UK

Baroque Concerto (1974) – Tutorial and study guide
---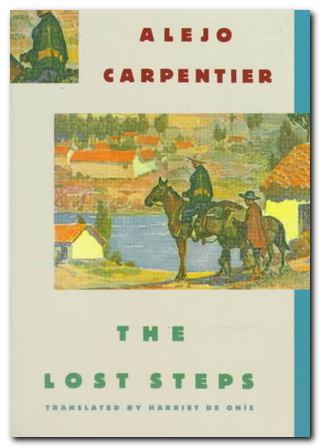 ---
Alejo Carpentier – novels in Spanish

Ecue-yamba-O! (1933) – Amazon UK

El reino de este mundo (1949) – Amazon UK

Los pasos perdidos (1953) – Amazon UK

El siglo de las luces (1962) – Amazon UK

El recurso del metodo (1974) – Amazon UK

La consegracion de la primavera (1978) – Amazon UK

El arpa y el sombra (1979) – Amazon UK

Cuentos completos (1979) – Amazon UK
---
Alejo Carpentier web links

Carpentier at Wikipedia
Background, biography, magical realism, major works, literary style, further reading

Carpentier at Amazon UK
Novels, criticism, and interviews – in Spanish and English

Carpentier at Internet Movie Database
Films and TV movies made from his novels

Carpentier in Depth
Spanish video documentary and interview with Carpentier (1977)
© Roy Johnson 2017
---
More on Alejo Carpentier
More on the novella
More on literary studies
More on short stories
---