biographical notes and major works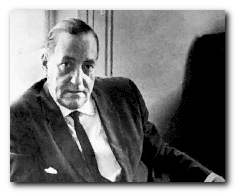 1904. Alejo Carpentier was born in Lausanne, Switzerland. His father was a French architect and his mother a Russian professor of languages and a musician. The family moved soon afterwards to Havana, Cuba. He speaks French, but writes in Spanish.
1916. The family moved to live in Paris. Studies music theory at the Lycee; begins writing.
1920. The family return to Havana, He studies architecture – a course he never completed.
1921. Goes into journalism when father abandons family. His writing was considered leftist. He helped to found the Cuban Communist Party.
1924. Editor of Carteles; writes music and theatre criticism; studies black music; his oratorio La Passion Noire is performed in Paris.
1927. Founds avant-guard review Avance – which lasts for only one issue.
1928. Cuba – arrested for political activity against dictator Machado; writes novel Ecue-yamba-O! in seven days in jail – an exploration of Afro-Cuban traditions among the poor of the island; the novel was later revised then disowned.
1929. Escapes to Paris, where he becomes active in avant-guard literary movement with Louis Aragon, Tristan Tzara, and Paul Eluard; works as a journalist and publicist for magazines and radio; absorbs European avant-guard culture, but meanwhile studies Latin-American history, anthropology, and music; writes librettos for operas; association with composer Edgar Varese. Meets Guatemalan author Miguel Angel Asturias, whose work on pre-Columbian mythology influenced his writing.
1930s. Visits Berlin, Madrid, and Paris; works as musical director for French radio; works with Maurice Chevalier and Mistinguette; produces Kurt Weil; meets Ernest Hemingway, Gertrude Stein, and John dos Passos.
1933. Ecue-yamba-O! published.
1939. Returns to Cuba to work in radio; commissioned to write history of Cuban music.
1943. Makes an importantl trip to Haiti, during which he visited the fortress of the Citadelle Laferrière and the Palace of Sans-Souci, both built by the black king Henri Christophe. This trip provided the inspiration for his second novel, El Reino de Este Mundo (The Kingdom of this World).
1945. Political problems in Cuba under dictator Batista; Carpentier emigrates to Caracas (Venezuela) to work in an advertising agency.
1946. La musica en Cuba published.
1947. Trip up Orinoco river into the Venezuelan jungle – provides material and background for The Lost Steps.
1949. El reino de este mundo (The Kingdom of this World).
1953. Los pasos perdidos (The Lost Steps) written three times.
1956. El Acoso published (The Chase).
1959. Returns to Cuba following Castro's overthrow of the Batista regime; appointed Professor of History of Culture at Havana University.
1962. El siglo de las luces (Explosion in a Cathedral); appointed head of state publishing house.
1966. Appointed cultural attache/ambassador in Paris.
1974. El recurso del metodo (Reason of State) and Concierto barroco published.
1977. Awarded the Cervantes prize.
1978. La consagracion de la primavera (The Consecration of Spring).
1980. Dies in Paris – his remains were taken back to Cuba, and he was buried in the Cemetery Colon, Havana.
© Roy Johnson 2004
---
More on Alejo Carpentier
More on the novella
More on literary studies
More on short stories
---