Bloomsbury Group – further study resources
Hogarth Press first editions
Annotated gallery of original first edition book jacket covers from the Hogarth Press, featuring designs by Vanessa Bell, Roger Fry, and others.
The Omega Workshops
A brief history of Roger Fry's experimental Omega Workshops, which had a lasting influence on interior design in post First World War Britain.
The Bloomsbury Group and War
An essay on the largely pacifist and internationalist stance taken by Bloomsbury Group members towards the First World War.
Tate Gallery Archive Journeys: Bloomsbury
Mini web site featuring photos, paintings, a timeline, sub-sections on the Omega Workshops, Roger Fry, and Duncan Grant, and biographical notes.
Bloomsbury: Books, Art and Design
Exhibition of paintings, designs, and ceramics at Toronto University featuring Hogarth Press, Vanessa Bell, Dora Carrington, Quentin Bell, and Stephen Tomlin.
Blogging Woolf
A rich enthusiast site featuring news of events, exhibitions, new book reviews, relevant links, study resources, and anything related to Bloomsbury and Virginia Woolf
Hyper-Concordance to Virginia Woolf
Search the texts of all Woolf's major works, and track down phrases, quotes, and even individual words in their original context.
A Mrs Dalloway Walk in London
An annotated description of Clarissa Dalloway's walk from Westminster to Regent's Park, with historical updates and a bibliography.
Women's History Walk in Bloomsbury
Annotated tour of literary and political homes in Bloomsbury, including Gordon Square, University College, Bedford Square, Doughty Street, and Tavistock Square.
Virginia Woolf Society of Great Britain
News of events, regular bulletins, study materials, publications, and related links. Largely the work of Virginia Woolf specialist Stuart N. Clarke.
BBC Audio Essay – A Eulogy to Words
A charming sound recording of a BBC radio talk broadcast in 1937 – accompanied by a slideshow of photographs of Virginia Woolf.
A Family Photograph Albumn
Leslie Stephens' collection of family photographs which became known as the Mausoleum Book, collected at Smith College – Massachusetts.
Bloomsbury at Duke University
A collection of book jacket covers, Fry's Twelve Woodcuts, Strachey's 'Elizabeth and Essex'.
---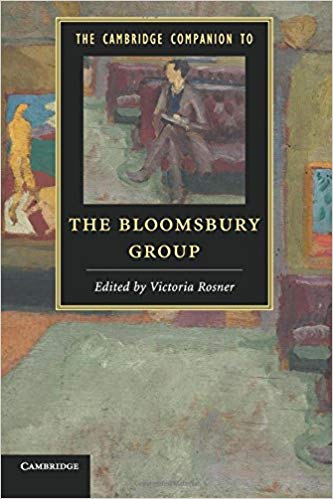 © Roy Johnson 2000-2014
---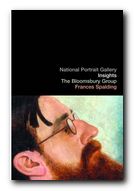 The Bloomsbury Group is a short but charming book, published by the National Portrait Gallery. It explores the impact of Bloomsbury personalities on each other, plus how they shaped the development of British modernism. But most of all it's a delightful collection of portrait paintings and photographs, with biographical notes. It has an introductory essay which outlines the development of Bloomsbury, followed by a series of portraits and the biographical sketches of the major figures.
---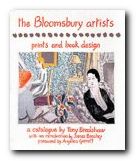 The Bloomsbury Artists: Prints and Book Designs This volume catalogues the woodcuts, lithographs, etchings and other prints created by Vanessa Bell, Dora Carrington, Roger Fry and Duncan Grant – with various colour and black and white reproductions. Of particular interest are the many book jackets designed for the Hogarth Press, the publishing company established by Leonard Woolf and Virginia Woolf. Also included are ephemera such as social invitations, trade cards, catalogue covers, and bookplates.
---
More on biography
More on the Bloomsbury Group
Twentieth century literature
---