tutorial, study guide, web links, and further reading
Cousins (1984) is one of five pieces (four stories and a fragment) published in the collection Him with his Foot in his Mouth. The other stories in the collection are A Silver Dish, Him with his Foot in his Mouth, What Kind of Day Did You Have, and Zetland: By A Character Witness.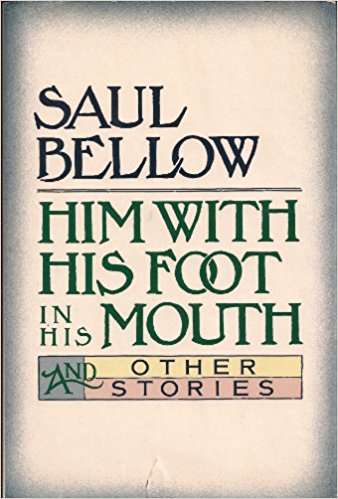 ---
Cousins – commentary
Cousins follows a story line similar to many of Bellow's other fictions. A well-educated first person narrator from Chicago relates the problems he faces as a result of family connections—particularly relatives who have either become rich in a dubious manner or who have connections with organised crime.
For Bellow the connection between these two worlds – education and 'business' – is that they symbolise the alternatives open to an immigrant. Education represents the continuation of European cultural traditions and the desire for intellectual improvement. The world of 'business' represents assimilation into the American way of life, along with its material excesses and its tainted connections.
The narrator Ijah Brodsky has a foot in both these camps. His work as a financial and political advisor gives him access to the first – even though he doesn't feel altogether a part of it. His family connections give him access to the second. When he questions his own motives for helping a relative who is being sent to jail, it is a sense of loyalty to relations that wins out:
By sacrificing an hour at my desk I might spare Tanky a good many years of prison. Why shouldn't I do it for old times' sake, for the sake of his parents, whom I held in such affection. I had to do it if I wanted to continue these exercises of memory. My souvenirs would stink if I let Shana's son down. I had no space to work out if this was a moral or a sentimental decision.
Background
The background to this story is the corruption that traditionally lies behind much of business, political government, and even organised labour in the metropolitan centres of America – Chicago in this particular case. This corruption exists because of the Mafia and its system of bribery, extortion, and organised crime that penetrates all levels of American society. Three real-life historical figures from the murky world of gangsters and criminal behaviour are mentioned at the outset of the story:
As for Tanky's dark associate, I have no idea who he may have been—maybe Tony Provenzano, or Sally (Bugs) Briguglio, or Dorfmann of the Teamsters union insurance group. It was not Jimmy Hoffa. Hoffa was then in jail.
Tony Provenzano was a Sicilian gangster (1917-1988) from New York who embezzled funds from the Teamsters Union, of which he was second-in-command. Jimmy Hoffa was its leader – in jail at the time the story is set for bribery, fraud, and corruption. Hoffa was eventually released early in 1971 by Richard Nixon, after the payment of a large bribe by the Mafia. Salvatore Briguglio was a loan shark and gangster who was implicated in the murder of Anthony Castellito, the Union's treasurer, whose body was put through a tree shredder.
Allen Dorfmann was in charge of the union's pension funds: he was charged with jury tampering, bribery, and embezzlement. Three days before sentencing, he was murdered by the Mafia, presumably to prevent his 'co-operating' with the authorities. Eventually, even Hoffa himself was 'disappeared' in 1985, and his body has never been found.
Corruption in local government is outlined by Tanky's sister Eunice, who is forced to pay bribes simply to get her daughter admitted to the Talbot Medical School:
"Even to get to talk to the director, a payoff was necessary … And then I had to pledge myself to Talbot for fifty thousand dollars [over and above tuition fees] … I made a down payment of half, with the balance promised before graduation. No degree until you deliver."
The cousins
As the story progresses, it becomes apparent that Bellow is exploring the responses of a family's younger generation to the challenges of immigration. The cousins may not have spoken to each other or met for some time, but they recognise family ties – Ijah in particular.
He has been successful and is part of the American establishment – giving advice at government and international level. Yet he feels detached from the centre of power in which he works. He reads ethnographic reports from Siberia and dwells on political history when he should be writing reports.
His cousin Raphael (Tanky) has wandered from business into the realms of illegality and connections with the Mafia – which is why he is being sent to jail. At the other extreme his intellectual cousin Scholem Stavis has written a revolutionary work on biological theory then lived a blameless life working as a New York taxi cab driver.
Several other cousins feature in Ijah's survey of his social and genetic heritage – a fact that raises two problems. The first is that an alarming proportion of his relatives are talented, gifted, or rich. Eventually, Ijah realises that he should add himself to this roster, since he too is a cousin to the others. This brings the survey to a neat conclusion, but Bellow does not provide any convincing explanation why we should accept such a prosperous group of individuals as in any way typical.
The other problem is that the first half the story is dominated by the episode involving Raphael, who is connected to the Mafia and has gone to prison. He knows he must remain silent about his criminal associates in order to avoid being executed by them. This sets up dramatic expectations which are not met by the remainder of the story, leaving the whole composition rather unbalanced. We are treated to an entertaining roster of character studies, but they remain like the separate beads detached from a necklace, with no string holding them together.
---
Cousins – resources

Cousins – Penguin Classics – Amazon UK

Cousins – Penguin Classics – Amazon US

A Saul Bellow bibliography

Saul Bellow – Collected Stories – Penguin Classics – Amazon UK

Saul; Bellow – Collected Stories – Penguin Classics – Amazon US

Saul Bellow (Modern Critical Views) – essays and studies – Amz UK

Saul Bellow (Modern Critical Views) – essays and studies – Amz US
Cambridge Companion to Saul Bellow – Amazon UK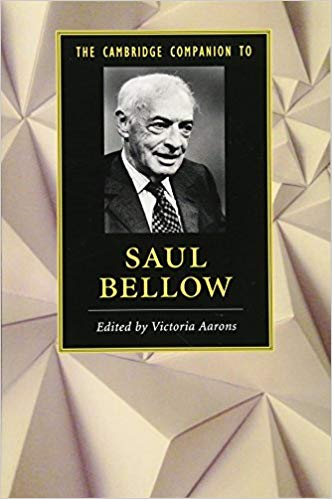 ---
Cousins – plot synopsis
Ijah Brodsky is a financial analyst and political advisor in Chicago. He previously had a television programme that featured contentious court cases. His relatives mistakenly think he is a legal expert and seek his influence when his cousin Raphael (Tanky) gets into trouble. Ijah is acquainted with the judge in the case, and is persuaded to write a plea for clemency. He does this for sentimental reasons of family solidarity as the children of first generation Jewish immigrants.
Tanky receives a reduced jail sentence. Ijah takes Tanky's sister out to dinner, where she makes a further request for another letter to the judge asking for special favours. She outlines to Ijah the system of bribes and corruption that obtains even in the education system in Chicago.
Ijah reads about Siberian anthropology and discusses his cousin Ezekiel who is a gifted student of foreign languages. Then he visits his aged uncle Mordecai and recalls a family picnic during his childhood.
His intellectual cousin Scholem has written a philosophic thesis and wants to be buried in Eastern Germany, where he fought in the war. Ijah asks another cousin Mendy if they can use a family financial resource to help him. The money is released, and Ijah travels to Paris to meet Scholem.
---
Cousins – characters
| | |
| --- | --- |
| Ijah Brodsky | a Chicago financial and legal advisor |
| Isabel (Sable) | Ijah's ex-wife |
| Raphael (Tanky) Metzger | Ijah's cousin, with Mafia connections |
| Eunice Karger | Raphael's sister |
| Miltie Rifkin | Ijah's cousin, a hotel owner |
| Ezekiel Seckiel) | Ijah's cousin, a gifted linguist |
| Mordecai (Motty) | Ijah's rich uncle |
| Scholem Stavis | Ijah's cousin, a philosopher and taxi cab driver |
| Mendy Eckstein | Ijah's cousin |
© Roy Johnson 2017
---
More on Saul Bellow
More on the novella
More on short stories
Twentieth century literature
---