tutorial, study guide, web links, and further reading
What Kind of Day Did You Have? (1984) is one of five pieces in the collection Him with his Foot in his Mouth. It first appeared in slightly different form in Vanity Fair. The story is a fictional account of a single day in the lives of two real people Saul Bellow knew well. It reveals the personal tensions and the dramatic situations that arise during a clandestine love affair, set against the backdrop of a midwinter journey by plane between New York State and Chicago.
The four other stories in the collection are Him with his Foot in his Mouth, A Silver Dish, Cousins, and Zetland: By A Character Witness.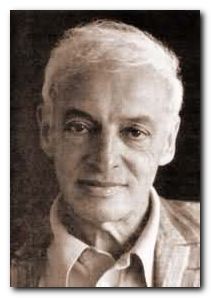 ---
What Kind of Day Did You Have? – commentary
Fiction and biography
Saul Bellow often uses real historical figures as the models for his fictional characters. His friend and mentor Delmore Schwartz was the original for the protagonist of his early success Humboldt's Gift (1975) and his colleague the philosopher Allan Bloom was the inspiration for his last novel Ravelstein (2000). The character Victor Wulpy in What Kind of Day Did You Have? is based on Harold Rosenberg, someone whom Bellow knew from his early days associated with left-wing magazines such as Partisan Review. Rosenberg was a writer, a social philosopher, and art critic for the New Yorker magazine.
These characters are often eccentric, larger-than-life, and an entertaining mixture of talent and gaucheness. Bellow pulls no punches in depicting both their strengths and weaknesses in unsparing detail. They all tend to be great talkers, and the narratives in which they feature are packed with their racy, egotistical monologues.
This blending of historical 'fact' and fiction raises a number of problems for literary interpretation and judgement. Readers will have an understandable inclination to believe that the portraits and episodes in the fiction are accurate, true, and based on 'real events'. Yet the author is under no obligation to make them so. A novel or a story declares itself from the outset to be a fabrication, and there is nothing to prevent authors from blending fiction and historical 'fact' in any way they choose.
We know from external evidence that Wulpy and his mistress Katrina are based on Harold Rosenberg and a woman called Joan Ullman with whom he had an affair. But as a piece of writing, the story must be judged on internal (that is fictional) evidence alone. Any comment which takes into account evidence from the lives of the 'originals' of the characters becomes biographical comment.
It is also rather pointless searching in works of fiction for character studies of real historical people. Novels are not written for this purpose – and they should be taken at their own face value. Even serious biographies are literary constructs – though the best are founded on verifiable evidence.
Characterisation
It should be quite clear that Victor Wulpy is being offered to us as some sort of loveable rogue – an oversized rascal who speaks his mind and is quite prepared to offend others in doing so. He is also a famous intellectual who can earn enormous public-speaking fees.
But he was a talker, he had to talk, and during those wide-ranging bed conversations (monologues) when he let himself go, he couldn't stop to explain himself … As he went on, he was more salty, scandalous, he was murderous. Reputations were destroyed when he got going, and people were torn to bits. So-and-so was a plagiarist who did not know what to steal, X who was a philosopher was a chorus boy at heart, Y had a mind like a lazy Susan, six spoiled appetisers and no main course.
But the problem in the case of Victor Wulpy is that his philosophic originality is largely told and not shown. That is to say, we are told how radical, freewheeling, and scandalous his private opinions are, but they are not dramatised. We are not sufficiently shown those opinions in action.
What we are shown is an enormous amount of self-centred, boorish behaviour, and male chauvinism bordering on the pathological.
Wulpy like the original Harold Rosenberg is a self-styled bohemian who pours scorn on all conventional opinions and behaviour. Rosenberg was the man who coined the expression 'the tradition of the new'. And yet both the historical Rosenberg and the fictional Wulpy are living the life of an old-fashioned Victorian patriarch. Wulpy keeps a long-suffering wife in the background whom he refuses to divorce; and he has a lover/mistress whom he picks up and puts down again at his own convenience.
The female character Katrina Goliger is based on the journalist Joan Ullman, who has written her own account of the relationship with Rosenberg:
Bellow had pillaged key incidents from my life, which should have been mine to tell … It's only been recently, that for the first time the true cost—the steep price I'd paid to be with Harold—struck home.
Yet despite the understandable outrage at having her personal life made the subject of fiction (for which permission was not sought) her own description of the affair is remarkably similar to that in Bellow's story. The fictional Katrina comes across as a very willing doormat on which Wulpy wipes his size sixteen feet.
Is it a novella?
The strongest feature in favour of the piece being considered a novella is its unity of time and action. The events of the narrative take place over exactly a single day. They begin one evening in Chicago when Katrina is having dinner with her would-be suitor Krieggstein. On receiving a telephone call from Wulpy, she flies to Buffalo to join him. They then fly back to Chicago, with an enforced stop-over in Detroit. The story ends in the early evening, twenty-four hours later, back at her home, where she is reunited with Krieggstein.
The story has two principal characters, Wulpy and Katrina, who are locked in a very conventional power struggle. He is using her for sexual convenience whilst maintaining his independence from her – with a wife safely tucked away in the background. She feels vulnerable as a single mother and is looking for emotional commitment. This tension between them is brought to a climax when their return flight hits dangerous turbulence. Even as they think they might die, Wulpy refuses to say he loves her – because he thinks it is such a situational cliché.
The story ends in an apparently unresolved state. Wulpy goes on to give his lecture; Katrina is met by Krieggstein, who has been supervising her children after school. Krieggstein is present at the beginning and end of the story and the day, offering her devotion and support. This suggests in terms of fictional convention and logic that her future lies with him. As a policeman he might have a concealed firearm strapped to his leg, but at least he will come home every night – unlike Wulpy.
---
What Kind of Day Did You Have? – resources

What Kind of Day Did You Have? – Penguin Classics – Amazon UK

What Kind of Day Did You Have? – Penguin Classics – Amazon US

Saul Bellow – Collected Stories – Penguin Classics – Amazon UK

Saul; Bellow – Collected Stories – Penguin Classics – Amazon US

Saul Bellow (Modern Critical Views) – essays and studies – Amz UK

Saul Bellow (Modern Critical Views) – essays and studies – Amz US

A Saul Bellow bibliography

Harold Rosenberg at Wikipedia

Joan Ullman's side of the story
Cambridge Companion to Saul Bellow – Amazon UK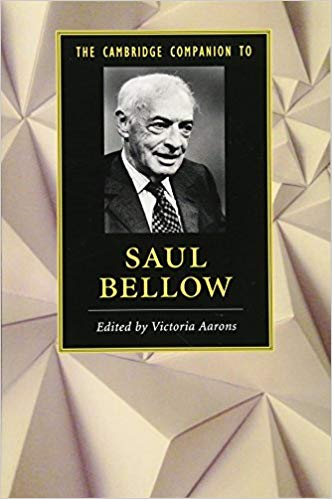 ---
What Kind of Day Did You Have? – synopsis
Famous but egocentric art critic Victor Wulpy is in an adulterous relationship with Katrina Goliger. Her husband has divorced her, and she is left with two teenage daughters. Whilst she is having dinner with her friend Lieutenant Krieggstein, Wulpy telephones, insisting she travel from Chicago to Buffalo to join him.
Katrina is vigorously chided by her sister Dorothea for tolerating Wulpy's self-centred demands. Katrina gets up before dawn and flies to Buffalo. Wulpy is petulantly distressed because he will be sharing a conference platform with people he does not like.
In the VIP lounge he makes political analyses of America from what he claims is a Marxist point of view. He is powerfully attracted to Katrina even though he realises that there is an intellectual gap between them. They are joined by Larry Wrangel, an old bohemian associate of Wulpy's who wants him to consider some hippy political views.
On the flight back to Chicago Katrina thinks about the children's story about an elephant she is trying to write. Wulpy reflects on memories of his Jewish childhood. The plane is forced to land in Detroit because of heavy snow in Chicago.
Larry Wrangel turns up again and takes them to lunch, where Wulpy turns on his ingratiating host with insults. Katrina and Wulpy stay in a hotel room and have sex whilst they are waiting for an emergency rescue flight.
They then fly on to Chicago, Katrina recalling Wulpy's recent near-death operation, and her being tolerated by his wife Beila. Their light plane hits turbulence, and they think they might crash, but even in what might be their last moments, Wulpy refuses to say "I love you" to Katrina.
She eventually reaches home to find that her friend Krieggstein has been looking after her children and is obviously hoping to become her suitor.
---
What Kind of Day Did You Have? – characters
| | |
| --- | --- |
| Victor Wulpy | an egocentric art critic and theorist |
| Beila Wulpy | his stoical and 'understanding' wife |
| Katrina Goliger | his lover, a mother with two children |
| Alfred Goliger | Katrina's ex-husband, a dealer in antiques |
| Dorothea | Katrina's outspoken sister |
| Sammy Krieggstein | a war hero and lieutenant in the police force |
| Larry Wrangel | a writer and sci-fi film maker |
© Roy Johnson 2017
---
More on Saul Bellow
More on the novella
More on short stories
Twentieth century literature
---