tutorial, commentary, study resources, and web links
Greville Fane first appeared in the Illustrated London News in two weekly parts during September 1892. At this period in his career Henry James had decided to limit himself the short stories (or 'tales' as he called them) whilst he was concentrating on what was to be his disastrous attempt to succeed in the theatre. His dramatisation of The American was touring England at the time, and he had other dramas circulating amongst theatre managers for their consideration.
In keeping with his habitual industry, he produced something like a tale per month over a period of two years. Literary productivity is one of the features of this light but touching story.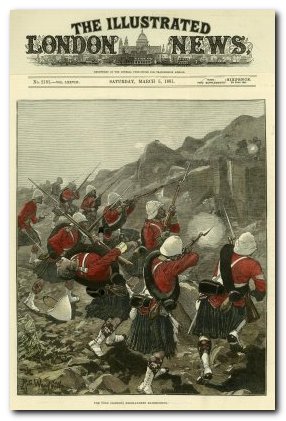 ---
Greville Fane – critical comment
Greville Fane is a jeu d'esprit in a light mood – not unlike the other stories of literary life James produced during the 1890s – such as The Coxon Fund, The Figure in the Carpet, and The Abasement of the Northmores.
James strikes a delicate balance between comedy and pathos in his depiction of Mrs Stormer – just as his anonymous narrator is required to do for the obituary that is commissioned from him. Mrs Stormer (Greville Fane) is a literary hack completely without talent:
She could invent stories by the yard, but she couldn't write a page of English. She went down to her grave without suspecting that though she had contributed volumes to the diversion of her contemporaries she had not contributed a sentence to the language.
Yet she is remarkably industrious, and as we gradually learn how badly she is treated by her own two children, we are invited to feel a sympathy for her comparable to that felt by the narrator. She keeps her son in complete idleness, and works for a year to produce the three novels that will pay for her daughter's wedding – all the time being paid less and less for what she writes. James knew very well the values and the payments of the literary marketplace.
The story originated in an anecdote about the novelist Anthony Trollope who was famed for his prodigious industry as a novelist (whilst also holding down a full time position at the Post Office). Trollope trained his younger son Frederic to become a novelist, but the son chose instead to be a sheep farmer in Australia – and failed in business.
---
Greville Fane – study resources

The Complete Works of Henry James – Kindle edition – Amazon UK

The Complete Works of Henry James – Kindle edition – Amazon US

Complete Stories 1892—1898 – Library of America – Amazon UK

Complete Stories 1892—1898 – Library of America – Amazon US

The Complete Tales of Henry James – Volume 8 – Digireads reprint UK

The Cambridge Companion to Henry James – Amazon UK

Greville Fane – eBook formats at Project Gutenberg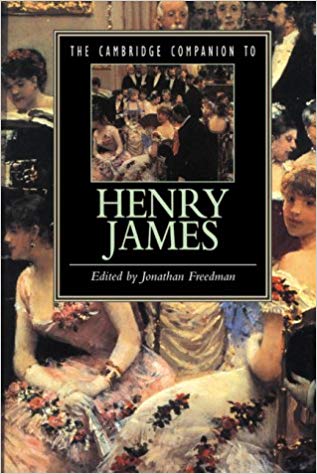 ---
Greville Fane – plot summary
An un-named writer is asked to produce a 'tactful' obituary of a lady writer, Mrs Stormer, who produced three books a year under the pen name Greville Fane. He reveals that she was commercially successful, but without any real talent. She also had ambitions to train her son Leolin to become a writer, and spoils him in the attempt. In fact both her children feel embarrassed by their mother's lack of good taste.
She pours money and effort into Leolin on the basis that he must have full experience of life in order to convert it into the substance of fiction. He takes advantage of his mother's indulgence, becomes extravagantly well dressed, and produces nothing.
When her daughter marries the bland nonentity Sir Basil Luard, Mrs Stormer works for a year to pay for the wedding, all the time accepting ever less in payment for her work. Her daughter then keeps her at arm's length because she looks down on her lack of social connections.
Since Leolin Stormer fails to deliver, his mother starts to pay him for ideas and characters that she can transform into fiction herself. But eventually she dies, and Leolin marries an older woman for her money.
---
Principal characters
| | |
| --- | --- |
| I | the anonymous narrator |
| Mrs Stormer | a mediocre but successful lady novelist (Greville Fane) |
| Leolin Stormer | her talentless and idle son |
| Lady Ethel Luard | her snobbish and selfish daughter |
| Sir Baldwin Luard | Ethel's husband, a vacuous mediocrity |
---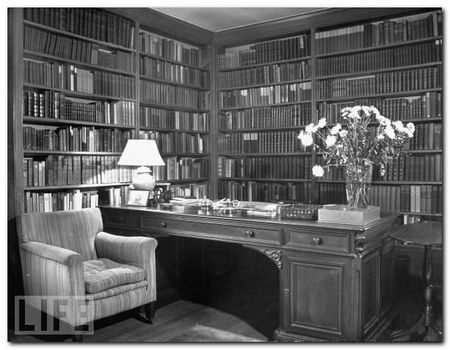 Henry James's study
---
Further reading
Biographical

Theodora Bosanquet, Henry James at Work, University of Michigan Press, 2007.

F.W. Dupee, Henry James: Autobiography, Princeton University Press, 1983.

Leon Edel, Henry James: A Life, HarperCollins, 1985.

Philip Horne (ed), Henry James: A Life in Letters, Viking/Allen Lane, 1999.

Henry James, The Letters of Henry James, Adamant Media Corporation, 2001.

Fred Kaplan, Henry James: The Imagination of Genius, Johns Hopkins University Press, 1999

F.O. Matthieson (ed), The Notebooks of Henry James, Oxford University Press, 1988.
Critical commentary

Ian F.A. Bell, Henry James and the Past, London: Palgrave Macmillan, 1993.

Millicent Bell, Meaning in Henry James, Cambridge (MA): Harvard University Press, 1993.

Harold Bloom (ed), Modern Critical Views: Henry James, Chelsea House Publishers, 1991.

Kirstin Boudreau, Henry James's Narrative Technique, Macmillan, 2010.

Daniel Mark Fogel, A Companion to Henry James Studies, Greenwood Press, 1993.

Jonathan Freedman, The Cambridge Companion to Henry James, Cambridge University Press, 1998.

Roger Gard (ed), Henry James: The Critical Heritage, London: Routledge, 1968.

Tessa Hadley, Henry James and the Imagination of Pleasure, Cambridge University Press, 2009.

Richard A. Hocks, Henry James: A study of the short fiction, New York: Twayne Publishers, 1990.

Colin Meissner, Henry James and the Language of Experience, Cambridge University Press, 2009

John Pearson (ed), The Prefaces of Henry James, Pennsylvania State University Press, 1993.

Richard Poirer, The Comic Sense of Henry James, Oxford: Oxford University Press, 1967.

Ruth Yeazell (ed), Henry James: A Collection of Critical Essays, Longmans, 1994.
---
Other works by Henry James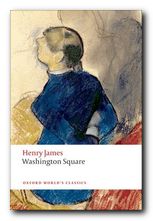 Washington Square (1880) is a superb early short novel, It's the tale of a young girl whose future happiness is being controlled by her strict authoritarian (but rather witty) father. She is rather reserved, but has a handsome young suitor. However, her father disapproves of him, seeing him as an opportunist and a fortune hunter. There is a battle of wills – all conducted within the confines of their elegant New York town house. Who wins out in the end? You will probably be surprised by the outcome. This is a masterpiece of social commentary, offering a sensitive picture of a young woman's life.


Buy the book from Amazon UK


Buy the book from Amazon US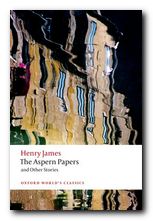 The Aspern Papers (1888) is a psychological drama set in Venice which centres on the tussle for control of a great writer's correspondence. An elderly lady, ex-lover of the writer, seeks a husband for her daughter. But the potential purchaser of the papers is a dedicated bachelor. Money is also at stake – but of course not discussed overtly. There is a refined battle of wills between them. Who will win in the end? As usual, James keeps the reader guessing. The novella is a masterpiece of subtle narration, with an ironic twist in its outcome. This collection of stories also includes three of his accomplished long short stories – The Private Life, The Middle Years, and The Death of the Lion.


Buy the book from Amazon UK


Buy the book from Amazon US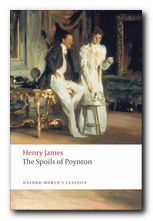 The Spoils of Poynton (1896) is a short novel which centres on the contents of a country house, and the question of who is the most desirable person to inherit it via marriage. The owner Mrs Gereth is being forced to leave her home to make way for her son and his greedy and uncultured fiancee. Mrs Gereth develops a subtle plan to take as many of the house's priceless furnishings with her as possible. But things do not go quite according to plan. There are some very witty social ironies, and a contest of wills which matches nouveau-riche greed against high principles. There's also a spectacular finale in which nobody wins out.


Buy the book from Amazon UK


Buy the book from Amazon US
© Roy Johnson 2012
---
Henry James – web links

Henry James at Mantex
Biographical notes, study guides, tutorials on the Complete Tales, book reviews. bibliographies, and web links.

The Complete Works
Sixty books in one 13.5 MB Kindle eBook download for £1.92 at Amazon.co.uk. The complete novels, stories, travel writing, and prefaces. Also includes his autobiographies, plays, and literary criticism – with illustrations.

The Ladder – a Henry James website
A collection of eTexts of the tales, novels, plays, and prefaces – with links to available free eTexts at Project Gutenberg and elsewhere.

A Hyper-Concordance to the Works
Japanese-based online research tool that locates the use of any word or phrase in context. Find that illusive quotable phrase.

The Henry James Resource Center
A web site with biography, bibliographies, adaptations, archival resources, suggested reading, and recent scholarship.

Online Books Page
A collection of online texts, including novels, stories, travel writing, literary criticism, and letters.

Henry James at Project Gutenberg
A major collection of eTexts, available in a variety of eBook formats.

The Complete Letters
Archive of the complete correspondence (1855-1878) work in progress – published by the University of Nebraska Press.

The Scholar's Guide to Web Sites
An old-fashioned but major jumpstation – a website of websites and resouces.

Henry James – The Complete Tales
Tutorials on the complete collection of over one hundred tales, novellas, and short stories.

Henry James on the Internet Movie Database
Adaptations of James's novels and stories for the cinema and television – in various languages. Full details of directors and actors, production features, film reviews, box office, and even quizzes.
---
More tales by James
More on literature
More on the novella
More on literary studies
More on short stories
---