the great novels, stories, and novellas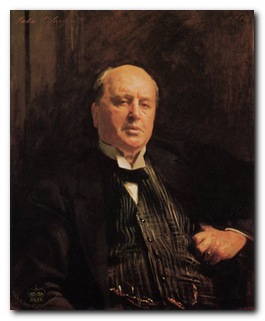 Henry James writes in an elegant, leisurely style and he deals in the finer subtleties of moral life and human consciousness. He wrote relentlessly, copiously, and almost all of his work is first rate. His stories and novellas are just as good as his better-known novels; and he was also a major theorist of the novel and a perceptive critic. In his later work he begins to explore the interesting possibilities of 'unreliable narrators' – that is, people telling stories who may not know or reveal the whole truth.
It is interesting to note that for all James' interest in the psychology of his characters and his avoidance of overt action as the mainsprings to his plots, many of his novels have been very successfully translated to the cinema screen. And more ironically still, for all the dramatic tensions which exist between his characters, his own attempts to write plays were regarded as a complete failure – by himself as well as by his critics.
If you have not read James before, you should begin with something shorter and written early in his career. His later prose style became increasingly mannered and baroque, as he explored the subtleties and moral complexities of social life in ever-increasing detail. Like fine wines, James is an acquired taste.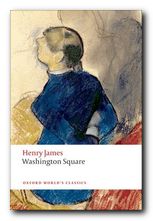 Washington Square (1880) is a superb early short novel – the tale of a young girl whose future happiness is being controlled by her strictly authoritarian (but very witty) father. She has a handsome young suitor – but her father disapproves of him, seeing him as an opportunist and a fortune hunter. There is a subtle battle of wills – all conducted within the confines of their elegant New York town house. Who wins out in the end? You will be surprised by the outcome. This is a masterpiece of social commentary, with a sensitive picture of a woman's life. A good place to start if you have not read Henry James before.


Buy the book at Amazon UK


Buy the book at Amazon US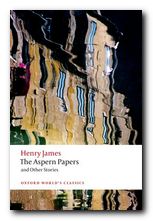 The Aspern Papers (1888) is a psychological drama set in Venice which centres on the tussle for control of a great writer's correspondence. An elderly lady, ex-lover of the writer, seeks a husband for her daughter. But the potential purchaser of the papers is a dedicated bachelor. Money is also at stake – but of course not discussed overtly. There is a refined battle of wills between them. Who will win in the end? As usual, James keeps the reader guessing. The novella is a masterpiece of subtle narration, with an ironic twist in its outcome. This collection of stories also includes three of his accomplished long short stories – The Private Life, The Middle Years, and The Death of the Lion.


Buy the book at Amazon UK


Buy the book at Amazon US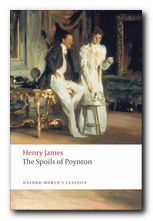 The Spoils of Poynton (1896) is a short novel which centres on the contents of a country house, and the question of who is the most desirable person to inherit it via marriage. The owner Mrs Gereth is being forced to leave her home to make way for her son and his greedy and uncultured fiancee. Mrs Gereth develops a subtle plan to take as many of the house's priceless furnishings with her as possible. But things do not go quite according to plan. There are some very witty social ironies, and a contest of wills which matches nouveau-riche greed against high principles. There's also a spectacular finale in which nobody wins out.


Buy the book at Amazon UK


Buy the book at Amazon US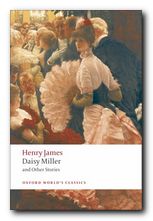 Daisy Miller (1879) is a key story from James's early phase in which a spirited young American woman travels to Europe with her wealthy but commonplace mother. Daisy's innocence and her audacity challenge social conventions, and she seems to be compromising her reputation. But when she later dies in Rome the reader is invited to see the outcome as a powerful sense of a great lost potential. This novella is a great study in understatement and symbolic power.


Buy the book at Amazon UK


Buy the book at Amazon US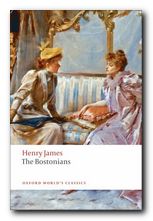 The Bostonians (1886) is a novel about the early feminist movement. The heroine Verena Tarrant is an 'inspirational speaker' who is taken under the wing of Olive Chancellor, a man-hating suffragette. Trying to pull her in the opposite direction is Basil Ransom, a vigorous young man to whom Verena becomes attracted. The dramatic contest to possess her is played out with some witty and often rather sardonic touches, and as usual James keeps the reader guessing about the outcome until the very last page.


Buy the book at Amazon UK


Buy the book at Amazon US
The Oxford World Classics are the best editions of James's work. They are largely based on the most accurate versions of the texts; and they feature introductory essays, a biography, explanatory notes, textual variants, a bibliography of further reading, and in some cases missing or deleted chapters. They are also terrifically good value.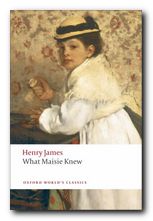 What Maisie Knew (1897) A vulnerable young girl is caught between parents who are in the middle of personal conflict, adultery, and divorce. Can she survive without becoming corrupted? It's touch and go – and not made easier for the reader by the attentions of an older man who decides to 'look after' her. This comes from the beginning of James's 'Late Phase', so you need to be prepared for longer and longer sentences. In fact it's said that whilst composing this novel, James switched from writing longhand to using dictation – and it shows if you look carefully enough – part way through the book.


Buy the book at Amazon UK


Buy the book at Amazon US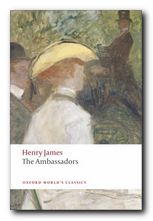 The Ambassadors (1903) Lambert Strether is sent from America to Paris to recall Chadwick Newsome, a young man who is reported to be compromising himself by an entanglement with a wicked woman. However, Strether's mission fails when he is seduced by the social pleasures of the European capital, and he takes Newsome's side. So a second ambassador is dispatched in the form of the more determined Sarah Pocock. She delivers an ultimatum which is resisted by the two young men, but then an accident reveals unpleasant truths to Strether, who is faced by a test of loyalty between old Europe and the new USA. This edition presents the latest scholarship on James and includes an introduction, notes, selected criticism, a text summary and a chronology of James's life and times.


Buy the book at Amazon UK


Buy the book at Amazon US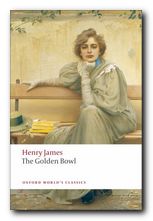 The Golden Bowl (1904) is the climax of James' late period. The writing is mannered, baroque, complex, and focused intently on the psychological relationships between his characters. There is very little 'plot' here in the conventional sense. The bowl in the title is a gift from one couple to another – but there's a lot more to it than that of course. It will not be giving away too much of the story to say that it concerns an American heiress as she becomes aware of the secret affair between her new husband and her father's young wife.

Buy the book at Amazon UK


Buy the book at Amazon US
---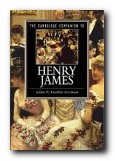 The Cambridge Companion to Henry James is intended to provide a critical introduction to James' work. Throughout the major critical shifts of the past fifty years, and despite suspicions of the traditional high literary culture that was James' milieu, as a writer he has retained a powerful hold on readers and critics alike. All the essays in this compilation are written at a level free from technical jargon, designed to promote accessibility to the study of James and his work.

Buy the book at Amazon UK


Buy the book at Amazon US
---
Henry James – web links

Henry James at Mantex
Biographical notes, study guides, tutorials on the Complete Tales, book reviews. bibliographies, and web links.

The Complete Works
Sixty books in one 13.5 MB Kindle eBook download for £1.92 at Amazon.co.uk. The complete novels, stories, travel writing, and prefaces. Also includes his autobiographies, plays, and literary criticism – with illustrations.

The Ladder – a Henry James website
A collection of eTexts of the tales, novels, plays, and prefaces – with links to available free eTexts at Project Gutenberg and elsewhere.

A Hyper-Concordance to the Works
Japanese-based online research tool that locates the use of any word or phrase in context. Find that illusive quotable phrase.

The Henry James Resource Center
A web site with biography, bibliographies, adaptations, archival resources, suggested reading, and recent scholarship.

Online Books Page
A collection of online texts, including novels, stories, travel writing, literary criticism, and letters.

Henry James at Project Gutenberg
A major collection of eTexts, available in a variety of eBook formats.

The Complete Letters
Archive of the complete correspondence (1855-1878) work in progress – published by the University of Nebraska Press.

The Scholar's Guide to Web Sites
An old-fashioned but major jumpstation – a website of websites and resouces.

Henry James – The Complete Tales
Tutorials on the complete collection of over one hundred tales, novellas, and short stories.

Henry James on the Internet Movie Database
Adaptations of James's novels and stories for the cinema and television – in various languages. Full details of directors and actors, production features, film reviews, box office, and even quizzes.
© Roy Johnson 2010
---
More on Henry James
More on literature
More on the novella
More on literary studies
More on short stories
---