tutorial, commentary, study resources, and web links
Humboldt's Gift (1975) was Saul Bellow's major follow-up to his two previous best-sellers, Henderson the Rain King (1959) and Herzog (1964). It is also his affectionate yet tongue-in-cheek tribute to his friend the poet and short story writer Delmore Schwartz who died in obscurity in 1966. Bellow had already won three National Book Awards for fiction, but Humboldt's Gift propelled him in 1976 to both a Pulitzer Prize for Fiction and the Nobel Prize for Literature.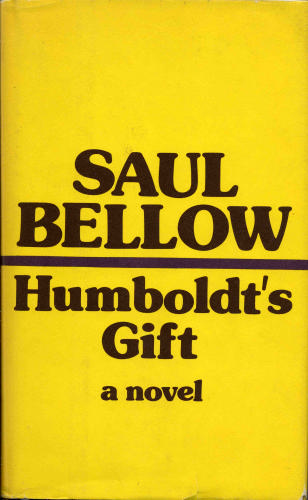 ---
Humboldt's Gift – critical commentary
Biography
The novel is a fictional memoir of Von Humboldt Fleischer – a Jewish American poet and philosopher of precocious talent. But the narrative is also a double portrait – both of Humboldt and of Charlie Citrine, his one-time friend who is telling the story, writing the memoir, and revealing the serio-comic events in his own life at the same time.
It is generally accepted that the character study of Humboldt Fleischer is based upon the figure of Delmore Schwartz – an American writer whose collection of poems and short stories In Dreams Begin Responsibilities was published in 1938 when he was only twenty-five years old. He was widely admired and at first very successful; but then later his life and reputation went into decline, and he died in poverty, an alcoholic with paranoid delusions.
Saul Bellow was a protegé of Schwartz, and Citrine has many of the features of Bellow's own life – problematic relationships with ex-wife and mistress, great success as a writer, and a fashionable life as an intellectual who mixes with politicians and celebrities.
Bellow seems to invite readers to make close comparisons between his own biography and the details he supplies of his fictional narrator. Despite this however, readers should keep in mind that in terms of literary interpretation, a clear distinction should be maintained between biographical and textual evidence.
Characterisation
Without doubt, one of Bellow's strongest points as a novelist is his creation of vibrant and amusing characters, many of whom combine sophisticated intellectual lives with tempestuous passions, rash behaviour, and modes of expression laced with street language and profanity.
Citrine is an intellectual show-off and a dreamer who wishes to keep the memories of his family and friends alive, long after they are dead. Yet he is driven by his sexual desire for young women; he is impractical and fails to see what is going on around him; and he is lost in a metaphysical haze of Rudolf Steiner and Anthroposophy. But he is driven by the need to talk and reveal himself at the same time as discussing his friend Humboldt. His observations are offered in a mixture of rich cultural reference, compressed philosophy, and street talk.
He was a wonderful talker, a hectic nonstop monologuist and improvisator, a champion detractor. To be loused up by Humboldt was really a kind of privilege. It was like being the subject of a two-nosed portrait by Picasso, or an eviscerated chicken by Soutine. Money always inspired him … But his real wealth was literary. He had read many thousands of books. He said that history was a nightmare during which he was trying to get a good night's rest. Insomnia made him more learned.
Humboldt on the other hand is a man striving for the ideals of beauty and art amidst the harsh environment of modern American capitalism – yet he threatens people with a gun, tries to run his wife over with a car, and ends up in a psychiatric hospital. He too is an unstoppable fountain of talk, wisecracks, and cultural philosophy – even when it is directed against his old friend Citrine:
he went about New York saying bitter things about me and my 'million dollars.' "Take the case of Charlie Citrine. He arrived from Madison, Wisconsin, and knocked on my door. Now he's got a million bucks. What kind of writer or intellectual makes that kind of dough—a Keynes? Okay Keynes, a world figure. A genius in economics, a Prince in Bloomsbury … Married to a Russian ballerina. The money follows. But who the hell is Citrine to become so rich? … There's something perverse with that guy. After making his dough why does he bury himself in the sticks? What's he in Chicago for? He's afraid to be found out."
One curiosity of characterisation is Bellow's introduction of named characters who do not appear in the narrative, are not dramatised, and in some cases have no part to play in the drama at all. For instance, Citrine pokes a lot of fun at his sexual rival Flonzely, whom his mistress Renata eventually chooses to marry. Flonzely is named but never appears: Citrine simply make lots of jokes about the fact that he is an undertaker.
A more acute case of the same phenomenon is Richard Durnwald. He is an old friend of Citrine, by whom he is held in great respect. Yet we never learn anything about him; he plays no part in the story; and has no relevance to the themes or the structure of the novel. In a story that is already over-crowded with named characters, one wonders why he is introduced at all.
Weaknesses
The weakest parts of the narrative are the very repetitive passages of Citrine's ruminations about the state of his soul. It is understandable that he wishes to keep alive memories of his family and friends who are now dead, but the dwelling on Rudolph Steiner and 'Anthroposophy' is somehow unconvincing. It does not sit coherently within Citrine's other interests and his intellectual background.
Since it is very difficult to escape the feeling that Citrine is a fictionalised account of Bellow himself, it is very disconcerting that he is presented as very successful character, very well educated, and enormously popular with women. Small elements of occasional deprecation aside, the overall impression is one of enormous self-congratulation – of a kind very reminiscent of Isaac Bashevis Singer, who also created fictionalised accounts of himself falling into the clutches of love-hungry women at every turn of his stories.
There may be an element of biographical truth in this. Famous male writers may well have lots of female admirers, law suits, and self-inflicted money problems – but they do not necessarily constitute the material of serious fiction,
The other principal weakness – perhaps inherited from the success of his earlier novel The Adventures of Augie March (1953) a work in which Bellow claimed he found his true voice as a writer – is that of amusing but rather improbable incidents. Citrine within the space of two or three days is kidnapped by a gangster, mixes with underworld figures, is harassed in court proceedings, goes to jail, travels from Chicago to New York and Texas then to Madrid, and finally (and very improbably) makes tens of thousands of dollars from a successful movie treatment he has co-written.
Saul Bellow may have had a colourful personal life (awards, wives, divorces) but this sort of intellectualised bohemianism simply isn't persuasive as serious fiction – even though it is orchestrated to create some very amusing passages.
It also has to be said that the opening scenes of the novel where Citrine is menaced and taught a lesson by the gangster Rinaldo Cantabile are remarkably similar to the beginning of Norman Mailer's An American Dream which was published ten years earlier in 1965. The parallels and similarities are quite striking. Mailer's protagonist Stephen Rojack is a war hero, former politician, and television star, and just as Citrine is menaced on the sixtieth floor of a building site, Rojack goes on a frightening challenge around the parapet of a skyscraper.
Similarly, in a later scene of Humboldt's Gift Citrine and his lover Renata engage in orgasme a pied under the cover of a dining table – a scene which replicates exactly a passage in An American Dream. Mailer was strongly criticised for his depiction of women in his novel, and Bellow has also been the target of feminist claims that the women in Humboldt's Gift are either sex objects (Renata) or shrieking harpies like his ex-wife Denise.
The question of plagiarism is one that can be decided in the long term, as the critical reputations of Mailer and Bellow stabilize. At the moment (2017) Bellow's is in the ascendant and Mailer's in decline.
The sheer exuberance and verbal fecundity of Bellow's literary style is enormously attractive, and his concerns for tolerance and what are generally known as 'liberal values' make him a distinguished and very talented novelist. But he is not beyond criticism.
Chronology
The novel has a very complex sequence of events – primarily because it is presented in the somewhat rambling mixture of Citrine's memories of Humboldt, recollections of his own boyhood in Chicago, abstract reflections on Anthroposophy, and the narrative of the events of two or three days as he prepares to fly to Europe with his mistress Renata. These are worth tabulating for the purposes of clarification:
the history of his relationship with Humboldt
memories of a Chicago boyhood
reflections on Rudolph Steiner and Anthoposophy
conflicts with gangsters, lawyers, and an ex-wife
This is a very skilful arrangement of the events in a novel. It encompasses the historical background to its milieu, the presentation of a character, philosophic reflections on the nature of life and death, and a concentrated account of dramatic events over the space of a few days. There are not many novelists who could orchestrate this chronological complexity without resorting to a more clumsy structure.
Bellow keeps these four separate strands of narrative alive at the same time by having them all presented via the very engaging narrative style of his principal character and narrator, Charles Citrine.
---
Humboldt's Gift – study resources

Humboldt's Gift – Penguin Classics – Amazon UK

Humboldt's Gift – Penguin Classics – Amazon US

Humboldt's Gift – Library of America – Amazon UK

Humboldt's Gift – Library of America – Amazon US

Saul Bellow – Collected Stories – Penguin Classics – Amazon UK

Saul; Bellow – Collected Stories – Penguin Classics – Amazon US

Saul Bellow (Modern Critical Views) – essays and studies – Amz UK

Saul Bellow (Modern Critical Views) – essays and studies – Amz US
Cambridge Companion to Saul Bellow – Amazon UK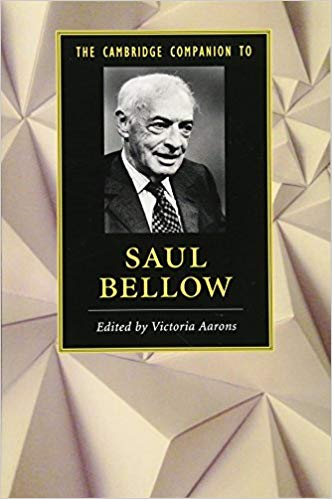 ---
Humboldt's Gift – plot summary
Rich and successful writer Charlie Citrine gives an account of Von Humboldt Fleischer – an American poet and philosopher who has recently died. Humboldt was prodigiously intelligent, very widely read, and a great talker, but after a meteoric rise to success as a young man, his later life has collapsed into poverty, neglect, and alcoholism. Humboldt has high-flown, semi-delusional ideas about Art and Politics, and in his hey-day he secured a teaching post for Citrine at Princeton University.
Years later, a very successful Citrine has his Mercedes-Benz sports car vandalised over a gambling debt. He is heavily criticised by his ex-wife Denise for moving back to live in Chicago. He feels guilty about having avoided meeting Humboldt just before his death, and he resents the money he pays in taxes and in divorce settlements on Denise.
Citrine recalls friendships and his love of Chicago's run-down urban landscape. He is menaced and humiliated by gangster Rinaldo Cantabile, to whom he owes money and towards whom he feels a certain sympathy. They go to the Playboy Club and mix with dubious elements of the underworld. Cantabile reveals that Citrine was boasting at the original poker game, and the humiliation was a lesson in hubris. He also wants Citrine's help for his wife's academic aspirations.
Citrine plans to write a study of boredom. He recalls Humboldt's anger at being snubbed as a Jew, and his ambition to become a tenured professor at Princeton. They exchange blank cheques as a symbol of brotherhood against an uncertain future, and even though Citrine supports Humboldt's bid for promotion, his friend takes money from Citrine's account shortly afterwards.
Humboldt manages to wangle a chair at Princeton, but then the funding for it is withdrawn. He cracks up and tries to run over his wife Kathleen in a car. She leaves him and files for divorce. He starts threatening people with a gun, is taken into police custody, and is then sectioned in Bellevue mental hospital. On release he turns against Citrine and hires lawyers and psychiatrists. Citrine too goes into therapy, and his lover Demmie dies in a plane crash.
Citrine is visited by Cantabile, who claims to have his interests at heart but tries to drag him in to all sorts of criminal schemes. Citrine fears that Renata and her mother the 'Senora' are trying to trap him into a permanent relationship. He offers further reflections on death and questions his friend Szathman about Renata. Szathman arranged their first date, at which Renata passed out after too many Martinis.
In court Citrine distrusts his own defense lawyers. Denise is critical, yet proposes that they re-marry. Citrine is harassed by divorce judge Urbanovich. He meets Thaxter, his profligate business partner, and they are 'kidnapped' by Cantabile. Citrine reproaches Thaxter for his mismanagement of their publishing venture. Cantabile takes them to menace a crooked financier, who has them arrested. Citrine is rescued at the police station by the daughter of his childhood sweetheart.
He visits Naomi Lutz, who criticises him affectionately about his attitude to women. On the flight to New York he recalls George Swiebel's advice to marry Renata whilst he still has a chance. He discusses Humboldt's legacy with Orlando Huggins, who is Humboldt's official executor. Then he collects the remnants of Humboldt's papers from his uncle Waldemar in a Coney Island nursing home.
Humboldt's legacy turns out to be no more than a letter to Citrine excusing his bad behaviour and an amateurish treatment for a movie script. Citrine then discovers that his brother is to have open heart surgery. Thaxter calls with news of new publishing contracts. He meets Kathleen, who has been given the same movie-plot gift from Humboldt – but she has actually placed it with agents.
He visits his rich and successful brother Julius on the eve of his heart operation. Julius offers to cut him into property development deals and advises him to be more realistic and self-protective. The operation is successful, so Citrine flies to join Renata at the Ritz in Madrid. However, he is joined by Renata's mother, who dumps her grandson Robert on him. Renata meanwhile writes from North Africa to say that she has married undertaker Flonzely.
Citrine is running short of money, and he spends his time trying to communicate with people who are dead. Cantabile suddenly arrives with news that the movie scenario has been turned into a very successful film: he wants a stake in the copyright. Citrine flies with him to Paris where they watch the film. They negotiate a deal with lawyers for the film, and Citrine splits the proceeds with Humboldt's uncle Waldemar. Thaxter is kidnapped in Argentina, and uses the event to generate money for himself. Citrine uses his share of the film money to re-bury Humboldt and his mother.
---
---
Humboldt's Gift – principal characters
| | |
| --- | --- |
| Von Humboldt Fleischer | a celebrated Jewish writer who dies in obscurity |
| Kathleen | Humboldt's wife, who leaves him |
| Charles Citrine | Humboldt's friend and protegé – the narrator |
| Denise | Citrine's ex-wife, who is suing him for more alimony |
| Renata Koffritz | Citrine's young lover |
| the Señora | Renata's mother – the 'procuress' |
| Julius Citrine | a millionaire property developer |
| Demmie Vonghel | Citrine's girlfriend in adolescence |
| George Swiebel | a building contractor |
| Rinaldo Cantabile | a flamboyant small-time gangster |
| Alec Szathmar | a lawyer, Citrine's boyhood friend |
| Forrest Tomchek | a lawyer acting for Citrine |
| Solomon Flonzaley | an undertaker, Renata's lover |
| Roger | Renata's young son |
© Roy Johnson 2017
---
More on Saul Bellow
More on the novella
More on short stories
Twentieth century literature
---