tutorial, commentary, study resources, and web links
John Delavoy was first published in Cosmopolis magazine for January—February in 1898. It is one of the many stories Henry James wrote towards the end of the century that are concerned with literary life, critical reputations, the relationship between authors and biography, and the actual profession of 'letters' in its commercial workings. (Others include The Aspern Papers (1888), The Coxon Fund (1894), The Death of the Lion (1894), The Figure in the Carpet (1896), and The Abasement of the Northmores (1900),
James was intensely concerned with his own literary reputation, which had taken a powerful knock when he was booed off stage when taking the author's bow at the first night of his play Guy Domville in 1895. He took great care in revising his own work, and both rewrote his own novels and composed powerfully defensive prefaces to them when they were published in the twenty-four volume New York edition of his selected works in 1910. John Delavoy deals with the relationship between author and magazine editor, where financial and aesthetic objectives sometimes produced dramatic collisions.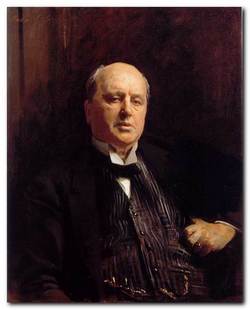 Henry James – portrait by John Singer Sargeant
---
John Delavoy – critical commentary
The narrative
The story at its outset seems destined to be relayed via the account of yet another of Henry James's unreliable narrators. It begins with not one but two false identifications in the theatre. The narrator's companion mistakes Beston for Lord Yarrocombe, and then the narrator himself assumes Miss Delavoy to be Delavoy's wife, when she is in fact his sister.
Moreover, the narrator is full of false confidence and self-importance. Speaking of his own article, he describes it as
a summary of the subject, deeply interesting and treated, as I thought, with extraordinary art, of the work to which I gave the highest place in my author's array.
And yet in the end he does not turn out to be unreliable. His rival the editor Beston is revealed as vulgar and unprincipled. He wishes to profit from Delavoy's reputation as a novelist, but will not allow any examination of what he is famous for – his work – on the grounds that 'relations between the sexes' has no place in his magazine The Cynosure. The narrator (and Miss Delavoy) are presented as those who truly value the novelist's work
James's inspiration for this story sprang out of a similar conflict he had endured after writing an article on Alexander Dumas. A publisher turned it down on the grounds that the content of Dumas's work was not acceptable. James records his own reaction and the germs for his inspiration in his Notebooks:
Oh the whole thing does open up as a donnée! Their hope that one would have given a 'personal' account of a distinguished man, a mere brief, reserved, simply intelligible statement of the subject matter [of] whose work is too scandalous to print. They want to seem to deal with him because he is famous—and he is famous because he wrote certain things which they won't for the world have intelligibly mentioned. So they desire the supreme though clap-trap tribute of an intimate picture, without even the courage of saying on what ground they desire any mention of him at all.
So James settled the historical score against short-sighted magazine editors, yet curiously enough he didn't match the achievement of his far more sombre tales. There is no ironic distance between narrator and the narrative he delivers. We are forced to take what he says at face value, and are led into accepting the story as a mildly amusing spat between upholders of aesthetic value and managers of the literary marketplace.
A secondary theme
It's interesting to note that the themes of authorship, biography, and reputation are also linked with a recurrent preoccupation of James's at the time – the question of whether to marry or not. In stories such as The Beast in the Jungle, Owen Wingrave, and The Altar of the Dead the decision to avoid marriage is seen as leading to emotional bankruptcy and even death. These powerful tales are generally regarded as amongst the highest achievements of James as an author of short stories.
James Delavoy is altogether lighter in tone, and we are given every reason to believe that the conclusion of the narrative is to be taken as a positive outcome which has resulted in marriage. The narrator reports 'we had achived the union that—at least for resistance or endurance—is supposed to be strength' He and Miss Delavoy are united in their admiration for the novelist's work, and have that as intellectual comfort in the face of Beston's empty triumph on The Cynosure with his crass pursuit of readership and cheap publicity.
Yet comparison with stories offering more sombre variations on the same theme reveals their amazing strength, John Delavoy is not nearly so aesthetically satisfying as Owen Wingrave, or The Beast in the Jungle. The conclusion to the story is amazingly rushed – as if James had lost interest in his subject and was eager to get it out of the way.
In fact the pencil sketch over which they have expended so much emotional energy is first described by the narrator 'as a flower in the coat of a bridegroom'. Defenders of James's achievement in this story might well wish to quote this as a clever pre-echo of the outcome, or even a sub-conscious wish on the part of the narrator.
James never did marry, but he certainly gave the matter a lot of thought. In this story he gives artistic expression to a heterosexual relationship with a positive if conventional outcome. But as an artistic resolution it does not seem persuasive or satisfying – as if he couldn't really quite believe in it himself.
---
John Delavoy – study resources

The Complete Works of Henry James – Kindle edition – Amazon UK

The Complete Works of Henry James – Kindle edition – Amazon US

Complete Stories 1892—1898 – Library of America – Amazon UK

Complete Stories 1892—1898 – Library of America – Amazon US

The Complete Tales (Vol 9) – Paperback edition – Amazon UK

Selected Tales – Penguin Classics edition – Amazon UK

John Delavoy – print on demand reissue – Amazon UK

John Delavoy – eBook formats at Project Gutenberg

The Cambridge Companion to Henry James – Amazon UK

Henry James at Wikipedia – biographical notes, links

Henry James at Mantex – tutorials, biography, study resources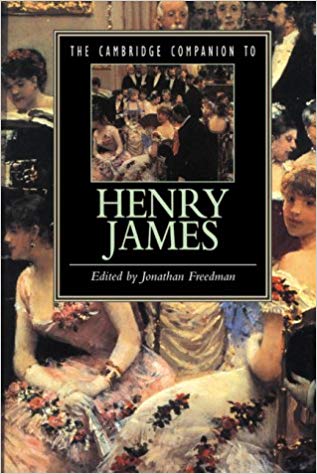 ---
John Delavoy – plot summary
An un-named narrator has written a literary appreciation of John Delavoy, a novelist who has recently died. At the first night performance of an unsuccessful play he sees Miss Delavoy, the novelist's sister who is in morning for her brother. She is accompanied by Mr Beston, the editor of The Cynosure a literary magazine.
When the narrator visits Beston he persuades him to accept an article on Delavoy to make the public aware of his greatness. Beston is reluctant, but agrees on condition that Miss Delavoy approves it first – which she does.
Publication is delayed however, and Miss Delavoy is upset on the narrator's behalf. She has drawn a sketch of Delavoy, the only known portrait, which is offered to Beston as an inducement to adorn the article and speed up publication.
But when the essay is set in galley proofs, Beston rejects it as unacceptable on the grounds that it is 'indecent' because it deals with 'relations between the sexes'. He wants Miss Delavoy to write instead a personal memoir of her brother which will include lightweight gossip for his readers.
Miss Delavoy and the narrator are both outraged at this suggestion. She asks the narrator to be present at a meeting with Beston where she insists that he print the article. She also threatens to withdraw permission to use the portrait.
But Beston puts the interests of his circulation figures above all else, refuses to give in, and obviously has no appreciation of John Delavoy at all. The narrator tries to recover the portrait from him, but fails.
The portrait appears in the magazine, accompanied by a couple of pages of lightweight comment, and proves to be a big success. The narrator publishes his original article elsewhere – to little effect – but by way of compensation it is strongly implied that he marries Miss Delavoy.
---
Principal characters
| | |
| --- | --- |
| I | the un-named narrator, a writer and literary critic |
| Windon | an unsuccessful dramatist |
| John Delavoy | an 'immense novelist' who has recently died |
| Miss Delavoy | his sister |
| Mr Beston | editor of The Cynosure, a literary magazine |
---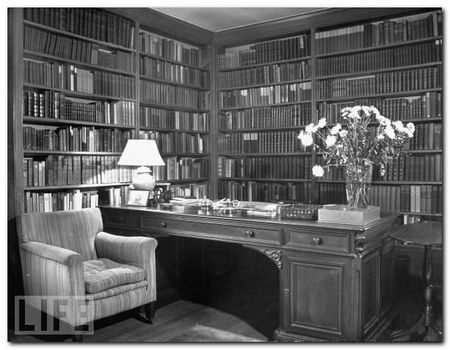 Henry James's study
---
Further reading
Biographical

Theodora Bosanquet, Henry James at Work, University of Michigan Press, 2007.

F.W. Dupee, Henry James: Autobiography, Princeton University Press, 1983.

Leon Edel, Henry James: A Life, HarperCollins, 1985.

Philip Horne (ed), Henry James: A Life in Letters, Viking/Allen Lane, 1999.

Henry James, The Letters of Henry James, Adamant Media Corporation, 2001.

Fred Kaplan, Henry James: The Imagination of Genius, Johns Hopkins University Press, 1999

F.O. Matthieson (ed), The Notebooks of Henry James, Oxford University Press, 1988.
Critical commentary

Elizabeth Allen, A Woman's Place in the Novels of Henry James London: Macmillan Press, 1983.

Ian F.A. Bell, Henry James and the Past, London: Palgrave Macmillan, 1993.

Millicent Bell, Meaning in Henry James, Cambridge (MA): Harvard University Press, 1993.

Harold Bloom (ed), Modern Critical Views: Henry James, Chelsea House Publishers, 1991.

Kirstin Boudreau, Henry James's Narrative Technique, Macmillan, 2010.

J. Donald Crowley and Richard A. Hocks (eds), The Wings of the Dove, New York: W.W. Norton and Company, 1978.

Victoria Coulson, Henry James, Women and Realism, Cambridge University Press, 2009.

Daniel Mark Fogel, A Companion to Henry James Studies, Greenwood Press, 1993.

Virginia C. Fowler, Henry James's American Girl: The Embroidery on the Canvas, Madison (Wis): University of Wisconsin Press, 1984.

Jonathan Freedman, The Cambridge Companion to Henry James, Cambridge University Press, 1998.

Judith Fryer, The Faces of Eve: Women in the Nineteenth Century American Novel, Oxford: Oxford University Press, 1976

Roger Gard (ed), Henry James: The Critical Heritage, London: Routledge, 1968.

Tessa Hadley, Henry James and the Imagination of Pleasure, Cambridge University Press, 2009.

Barbara Hardy, Henry James: The Later Writing (Writers & Their Work), Northcote House Publishers, 1996.

Richard A. Hocks, Henry James: A study of the short fiction, New York: Twayne Publishers, 1990.

Donatella Izzo, Portraying the Lady: Technologies of Gender in the Short Stories of Henry James, University of Nebraska Press, 2002.

Colin Meissner, Henry James and the Language of Experience, Cambridge University Press, 2009

John Pearson (ed), The Prefaces of Henry James, Pennsylvania State University Press, 1993.

Richard Poirer, The Comic Sense of Henry James, Oxford: Oxford University Press, 1967.

Hugh Stevens, Henry James and Sexuality, Cambridge University Press, 1998.

Merle A. Williams, Henry James and the Philosophical Novel, Cambridge University Press, 1993.

Judith Woolf, Henry James: The Major Novels, Cambridge University Press, 1991.

Ruth Yeazell (ed), Henry James: A Collection of Critical Essays, Longmans, 1994.
---
Other works by Henry James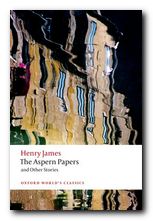 The Aspern Papers (1888) is a psychological drama set in Venice which centres on the tussle for control of a great writer's correspondence. An elderly lady, ex-lover of the writer, seeks a husband for her daughter. But the potential purchaser of the papers is a dedicated bachelor. Money is also at stake – but of course not discussed overtly. There is a refined battle of wills between them. Who will win in the end? As usual, James keeps the reader guessing. The novella is a masterpiece of subtle narration, with an ironic twist in its outcome. This collection of stories also includes three of his accomplished long short stories – The Private Life, The Middle Years, and The Death of the Lion.


Buy the book from Amazon UK


Buy the book from Amazon US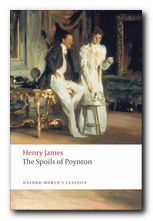 The Spoils of Poynton (1896) is a short novel which centres on the contents of a country house, and the question of who is the most desirable person to inherit it via marriage. The owner Mrs Gereth is being forced to leave her home to make way for her son and his greedy and uncultured fiancee. Mrs Gereth develops a subtle plan to take as many of the house's priceless furnishings with her as possible. But things do not go quite according to plan. There are some very witty social ironies, and a contest of wills which matches nouveau-riche greed against high principles. There's also a spectacular finale in which nobody wins out.


Buy the book from Amazon UK


Buy the book from Amazon US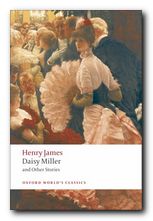 Daisy Miller (1879) is a key story from James's early phase in which a spirited young American woman travels to Europe with her wealthy but commonplace mother. Daisy's innocence and her audacity challenge social conventions, and she seems to be compromising her reputation by her independent behaviour. But when she later dies in Rome the reader is invited to see the outcome as a powerful sense of a great lost potential. This novella is a great study in understatement and symbolic power.


Buy the book from Amazon UK


Buy the book from Amazon US
&copy Roy Johnson 2012
---
Henry James – web links

Henry James at Mantex
Biographical notes, study guides, tutorials on the Complete Tales, book reviews. bibliographies, and web links.

The Complete Works
Sixty books in one 13.5 MB Kindle eBook download for £1.92 at Amazon.co.uk. The complete novels, stories, travel writing, and prefaces. Also includes his autobiographies, plays, and literary criticism – with illustrations.

The Ladder – a Henry James website
A collection of eTexts of the tales, novels, plays, and prefaces – with links to available free eTexts at Project Gutenberg and elsewhere.

A Hyper-Concordance to the Works
Japanese-based online research tool that locates the use of any word or phrase in context. Find that illusive quotable phrase.

The Henry James Resource Center
A web site with biography, bibliographies, adaptations, archival resources, suggested reading, and recent scholarship.

Online Books Page
A collection of online texts, including novels, stories, travel writing, literary criticism, and letters.

Henry James at Project Gutenberg
A major collection of eTexts, available in a variety of eBook formats.

The Complete Letters
Archive of the complete correspondence (1855-1878) work in progress – published by the University of Nebraska Press.

The Scholar's Guide to Web Sites
An old-fashioned but major jumpstation – a website of websites and resouces.

Henry James – The Complete Tales
Tutorials on the complete collection of over one hundred tales, novellas, and short stories.

Henry James on the Internet Movie Database
Adaptations of James's novels and stories for the cinema and television – in various languages. Full details of directors and actors, production features, film reviews, box office, and even quizzes.
---
More tales by James
More on literature
More on the novella
More on literary studies
More on short stories
---