tutorial, commentary, study resources, and web links
Mrs Medwin first appeared in Punch in August-September 1901. It is collected in Volume XI of The Complete Tales of Henry James (Rupert Hart-Davis) 1964.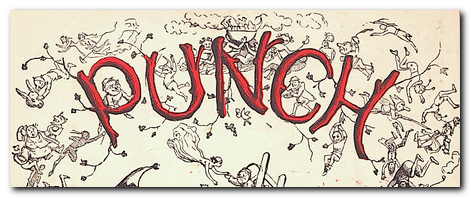 ---
Mrs Medwin – critical commentary
This is a lightweight social comedy that might easily have been written by Oscar Wilde, except that it includes the typical Jamesian theme of contrasting European and American manners.
Mamie Carter and Scott Homer are Americans who are regarded as something quaint by the English characters Mrs Medwin and Lady Wantridge. And it is the Europeans who live in a system of strict social protocols and a snobbish notion of hierarchies based ultimately on class and wealth. Scott Homer expresses this to his sister when he says "They're dead, don't you see? And we're alive".
Interestingly the story revolves around two characters who have both broken social protocols. Mrs Medwin has done something in the past for which Lady Wantridge cannot at first forgive her. And Scott Homer has done something unspecified which seems to prevent his returning to the United States.
It's worth noting that story first appeared in the satirical magazine Punch which at that time (1901) published both light fiction and cartoons – to which it gave that name. Punch had also serialised The Diary of a Nobody in the previous decade.
---
Mrs Medwin – study resources

The Complete Works of Henry James – Kindle edition – Amazon UK

The Complete Works of Henry James – Kindle edition – Amazon US

Complete Stories 1898—1910 – Library of America – Amazon UK

Complete Stories 1898—1910 – Library of America – Amazon US

Mrs Medwin – Digireads reprint edition – Amazon UK

Mrs Medwin – eBook at Project Gutenberg

Mrs Medwin – read the story on line

The Cambridge Companion to Henry James – Amazon UK

The Prefaces of Henry James – Introductions to his tales and novels

Henry James at Wikipedia – biographical notes, links

Henry James at Mantex – tutorials, biography, study resources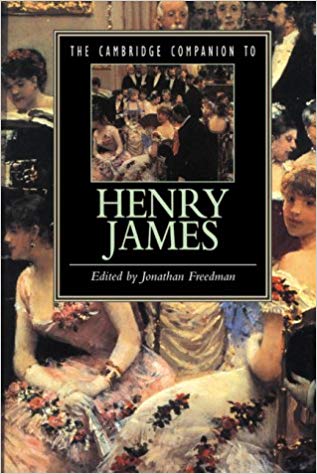 ---
Mrs Medwin – plot summary
Part I. Mamie Cutter is a middle-aged American spinster living in straightened circumstances in London, and hoping to get on in society. Her indolent half-brother Scott Homer is trying to sponge money from her as she prepares to receive Mrs Medwin.
Part II. Mrs Medwin is an unattractive English woman who also wishes to make social connections. She's prepared to pay Mamie in order to produce introductions.
Part III. When Mamie pleads on Mrs Medwin's behalf to social arbiter Lady Wantridge she receives a negative response. But Mamie persists, having given Mrs Medwin her promise of success, and having received the fee for doing it.
Part IV. But when Lady Wantridge meets Scott Homer she is charmed by his idiosyncrasies and his wit. She wants to invite him to her establishment at Catchmore. But Mamie arranges that he will only accept after Lady Wantridge has agreed to meet Mrs Medwin – which she does, then inviting her and Scott Homer to meet a grand duke at a weekend party.
---
Principal characters
| | |
| --- | --- |
| Miss Mamie Cutter | middle-aged spinster |
| Scott Homer | her half brother |
| Mrs Medwin | an unattractive middle-aged woman |
| Lady Wantridge | a social arbiter |
| Catchmore | Lady Wantridge's estate |
---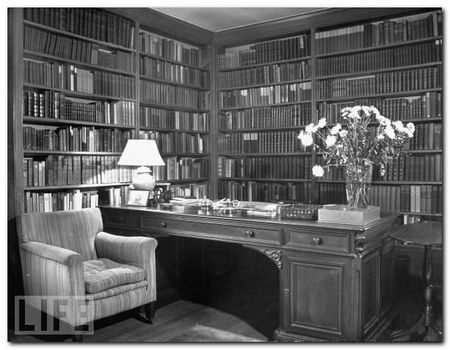 Henry James's study
---
Further reading
Biographical

Theodora Bosanquet, Henry James at Work, University of Michigan Press, 2007.

Philip Horne (ed), Henry James: A Life in Letters, Viking/Allen Lane, 1999.

Henry James, The Letters of Henry James, Adamant Media Corporation, 2001.

Fred Kaplan, Henry James: The Imagination of Genius, Johns Hopkins University Press, 1999
Critical commentary

Millicent Bell, Meaning in Henry James, Cambridge (MA): Harvard University Press, 1993.

Kirstin Boudreau, Henry James's Narrative Technique, Macmillan, 2010.

Daniel Mark Fogel, A Companion to Henry James Studies, Greenwood Press, 1993.

Jonathan Freedman, The Cambridge Companion to Henry James, Cambridge University Press, 1998.

Richard A. Hocks, Henry James: A study of the short fiction, New York: Twayne Publishers, 1990.

Colin Meissner, Henry James and the Language of Experience, Cambridge University Press, 2009

John Pearson (ed), The Prefaces of Henry James, Pennsylvania State University Press, 1993.

Ruth Yeazell (ed), Henry James: A Collection of Critical Essays, Longmans, 1994.
---
Other works by Henry James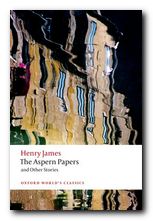 The Aspern Papers (1888) is a psychological drama set in Venice which centres on the tussle for control of a great writer's correspondence. An elderly lady, ex-lover of the writer, seeks a husband for her daughter. But the potential purchaser of the papers is a dedicated bachelor. Money is also at stake – but of course not discussed overtly. There is a refined battle of wills between them. Who will win in the end? As usual, James keeps the reader guessing. The novella is a masterpiece of subtle narration, with an ironic twist in its outcome. This collection of stories also includes three of his accomplished long short stories – The Private Life, The Middle Years, and The Death of the Lion.


Buy the book from Amazon UK


Buy the book from Amazon US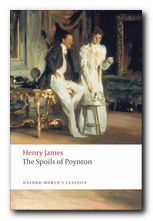 The Spoils of Poynton (1896) is a short novel which centres on the contents of a country house, and the question of who is the most desirable person to inherit it via marriage. The owner Mrs Gereth is being forced to leave her home to make way for her son and his greedy and uncultured fiancee. Mrs Gereth develops a subtle plan to take as many of the house's priceless furnishings with her as possible. But things do not go quite according to plan. There are some very witty social ironies, and a contest of wills which matches nouveau-riche greed against high principles. There's also a spectacular finale in which nobody wins out.


Buy the book from Amazon UK


Buy the book from Amazon US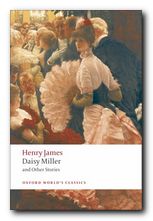 Daisy Miller (1879) is a key story from James's early phase in which a spirited young American woman travels to Europe with her wealthy but commonplace mother. Daisy's innocence and her audacity challenge social conventions, and she seems to be compromising her reputation by her independent behaviour. But when she later dies in Rome the reader is invited to see the outcome as a powerful sense of a great lost potential. This novella is a great study in understatement and symbolic power.


Buy the book from Amazon UK


Buy the book from Amazon US
---
Henry James – web links

Henry James at Mantex
Biographical notes, study guides, tutorials on the Complete Tales, book reviews. bibliographies, and web links.

The Complete Works
Sixty books in one 13.5 MB Kindle eBook download for £1.92 at Amazon.co.uk. The complete novels, stories, travel writing, and prefaces. Also includes his autobiographies, plays, and literary criticism – with illustrations.

The Ladder – a Henry James website
A collection of eTexts of the tales, novels, plays, and prefaces – with links to available free eTexts at Project Gutenberg and elsewhere.

A Hyper-Concordance to the Works
Japanese-based online research tool that locates the use of any word or phrase in context. Find that illusive quotable phrase.

The Henry James Resource Center
A web site with biography, bibliographies, adaptations, archival resources, suggested reading, and recent scholarship.

Online Books Page
A collection of online texts, including novels, stories, travel writing, literary criticism, and letters.

Henry James at Project Gutenberg
A major collection of eTexts, available in a variety of eBook formats.

The Complete Letters
Archive of the complete correspondence (1855-1878) work in progress – published by the University of Nebraska Press.

The Scholar's Guide to Web Sites
An old-fashioned but major jumpstation – a website of websites and resouces.

Henry James – The Complete Tales
Tutorials on the complete collection of over one hundred tales, novellas, and short stories.
© Roy Johnson 2012
---
More tales by James
More on literature
More on the novella
More on literary studies
More on short stories
---