tutorial, commentary, study resources, and web links
Ravelstein (2000) was Saul Bellow's last novel. It follows a pattern established by his earlier work, Humboldt's Gift (1975) in being a fictional character sketch based on one of his real-life friends. In this case the novel is a homage to Allan Bloom, a philosopher and cultural theorist colleague with whom he collaborated at the University of Chicago.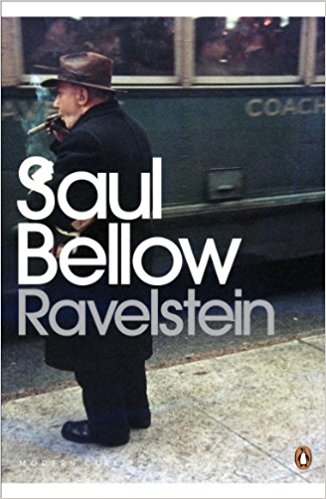 And like the earlier work it is also a double portrait, since we learn as much about the first-person narrator, his biographer 'Chick', as we do about the subject Ravelstein. There is every reason to believe that Chick is a fictionalised version of Saul Bellow – who like Chick is a distinguished intellectual beset by problems with women, old age, and money.
---
Ravelstein – critical comment
Biography
The novel raises interesting problems in the relationship between imaginative fiction and the lives of real historical human beings. Allan Bloom and Saul Bellow were colleagues at the University of Chicago, and like their fictional counterparts (Ravelstein and Chick) they ran joint seminars on political and social philosophy.
It is quite clear that, apart from changing a few names, Bellow makes little attempt to hide or blur the distinctions between fiction and reality. The novel becomes a sort of memoir-cum-documentary, and it should be said that it is very much a 'campus novel'. Ravelstein might be a larger-than-life character – but the depiction of university life is perfectly credible. Ravelstein is hated by his colleagues because of his cleverness, and because he has produced a best-selling book.
Ravelstein promotes the interests of his favoured students, who remain faithful to him when they pass on to employment in the institutions of government and state. And both he and his friend Chick hold the rest of the staff in lofty disregard, honouring only a few eccentrics and originals.
Some of the more amusing excesses are clearly exaggerations of Allan Bloom's personal idiosyncrasies. However, the difficulty for most readers is that the boundaries between literary invention and documentary memoir are quite blurred. Ravelstein is technically a fictional character, and should be interpreted as such – but the gravitational pull towards regarding the events and opinions of the novel as representing an accurate portrait of Allan Bloom are almost too strong to resist.
The novel was controversial when it was first published – largely because it presented a frank depiction of Allan Bloom's homosexuality, which had not been widely recognised previously. Even more so, the novel presents an unsparing depiction of his death from HIV-AIDS, which many commentators felt was an unwarranted trespass upon his privacy.
Bellow's defence is built in to the novel itself. Bloom (Ravelstein) had asked Bellow ('Chick') to write a memoir which was truthful and did not hold back on any unpleasant details. Both writers are now dead – so the debate on taste and accuracy can take place with time and distance from the historical events.
The subject
The novel is an amusing and very entertaining character study of the larger-than-life university professor Ravelstein. It is also a portrait of his friend 'Chick', the fellow academic who is composing the fictional memoir. Ravelstein is trying to keep alive classical erudition in the face of cultural vulgarity and what we now call 'political correctness'.
Chick casts himself as a supportive colleague who appreciates Ravelstein's 'greatness of soul' and who struggles in his own social wake of previous wives, financial problems, and worries about his own cultural identity. What they have in common, and what becomes the gradually emerging subject of the novel is their Jewishness. As Ravelstein approaches death he becomes more and more concerned with the standards against which he measures the people. He is particularly acute at spotting the faintest traces of anti-Semitism, and holds every suspect up against their record of political allegiance in the 1930s and the Second World War.
Chick is initially sceptical about Ravelstein's demanding standards, but he too eventually reflects on the very big issues of Jewish identity in the twentieth century:
I'm thinking of the great death populations of the Gulags and the German labour camps. Why does the century—I don't know how else to put it—underwrite so much destruction.
This is the real subject of the novel – and what makes it a powerful statement, almost a summation of Saul Bellow's work over a quarter of a century. These are major world issues, and he does not shrink from including the Gulag with Auschwitz and Treblinka
In connection with the issue of race and American society, it might be worth mentioning that at no time does Bellow consider the subject of African-Americans who were also 'immigrants'. They however were imported against their will into a protestant God-fearing society who exploited and persecuted them.
He was not obliged to cover every racial issue in the flux of American life in this one novel. But it is slightly surprising that the close parallels between European Jewish immigrants (fleeing from persecution) and Africans (imprisoned in a slave culture) did not occur to him as a fruitful point of comparison.
Structhure
The first three quarters of the novel are entirely homogeneous. The subject matter, tone, and location are skilfully integrated and fluently handled. But then following the death of Ravelstein there are switches in location and subject, which severely disrupt the unity of the novel's effect.
At this point Ravelstein disappears as the central figure of interest, and the geographic location switches from Boston to the Caribbean island of Saint Martin. What was a study in intellectual history, a comic study of academic life, and a meditation on death becomes a satirical critique of shoddy popular tourism.
This part of the story leads to Chick's gastric poisoning and his own confrontation with near-death. In this sense there is a continuity of the theme of 'meditations on death'. But then the final scenes of the novel are packed with Chick's hallucinatory fantasies which add very little to the novel's central concerns.
Bellow describes Chick's close encounter rather than lingering over the details of Ravelstein's final days – and the parallels of the two acute medical experiences help to rescue the book's structure in its final stages. But there is a very unnerving narrative wobble for fifty pages which almost ruins the book's final effect.
---
Ravelstein – study resources

Ravelstein – Penguin Classics – Amazon UK

Ravelstein – Penguin Classics – Amazon US

Ravelstein – Library of America – Amazon UK

Ravelstein – Library of America – Amazon US

Saul Bellow – Collected Stories – Penguin Classics – Amazon UK

Saul; Bellow – Collected Stories – Penguin Classics – Amazon US

Saul Bellow (Modern Critical Views) – essays and studies – Amz UK

Saul Bellow (Modern Critical Views) – essays and studies – Amz US
Cambridge Companion to Saul Bellow – Amazon UK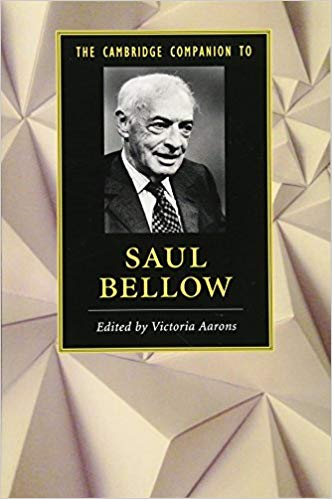 ---
Ravelstein – plot synopsis
Abe Ravelstein and his colleague Chick are academics from Chicago staying at the Hotel Crillon in Paris. Ravelstein wants someone to write an account of his life before he dies. His older friend Chick reflects on the nature of biography. Ravelstein is rich, successful, and has connections in high places.
Ravelstein has very expensive tastes in food, clothes, and home decor. Previously he was in debt, but Chick persuaded him to write a popular book on political philosophy. It was a big success and made him wealthy – but he has remained unpopular with his colleagues. In Paris Ravelstein buys an expensive jacket, but then spills coffee on it.
Chick is tolerant of his foibles, because he feels that Ravelstein has important issues in view and is maintaining high standards in cultural values. At the same time however, Ravelstein throws pizza parties and invites his students to watch sport on television, meanwhile taking phone calls from state department insiders on the progress of the Gulf War.
Chick's English colleague Battle thinks that Ravelstein is looking even more ill than normal. Chick reveals that Ravelstein had an attack of an unspecified disease (HIV-AIDS) whilst in Paris. He recovers slowly, continuing to smoke whilst in hospital.
Ravelstein buys an expensive BMW for his lover Nikki. Whilst waiting for his discharge from the clinic, Chick reads a biography of John Maynard Keynes, which is focussed on Jews present at the Armistice negotiations in 1919 and anti-Semitism amongst the participants. Chick also reveals being divorced by his previous wife Vela.
Ravelstein arrives back from the clinic in a hospital bed, severely disabled by AIDS. Chick reflects on his childhood and what he has learned from life. Ravelstein was critical and jealous of Chick's earlier marriage to Vela. He also criticises Chick as a fellow Jew for escaping into what he regards as a phoney arcadia of New Hampshire. And he is scathing about Chick's socialising with a Balkan charmer who was a pre-war Nazi sympathiser.
Both Chick's brothers die, and Vela sues him for divorce. Ravelstein again asks Chick to write his memoir. Chick prectises by producing sketches of their colleagues Rackmiel Kogan and Morris Herbst. Battle and his wife visit Ravelstein for advice about their planned suicide pact. Chick and Ravelstein discuss the onset of death and what it means.
Six years later Ravelstein is dead. Chick has problems starting his memoir. Instead, he considers mass exterminations in Russia and Germany in the twentieth century. He recalls Ravelstein's last days and their discussions of anti-Semitic writers Kipling and Céline.
As he approaches death, Ravelstein turns to his Judaism and urges Chick to do the same. Chick reflects on 'the final solution'.
After Ravelstein's death, Chick and Rosamund take a vacation in the Caribbean. It is supposed to be a paradise of relaxation, but Chick describes it as a 'tropical slum'. He falls ill with an infection that becomes quite serious. They fly back to Boston where he is taken into intensive care with pneumonia. He becomes delirious and starts hallucinating and at one point is put into a strait-jacket. He almost dies, but revives with the help of doctors and his wife Rosamund. On recovery he realises that he owes it to Ravelstein to start work on the memoir.
---
Ravelstein – principal characters
| | |
| --- | --- |
| Abe Ravelstein | a professor of philosophy and classics at the University of Chicago |
| Tay Lang ("Nikki") | Ravelstein's Malaysian gay lover |
| 'Chick' | Ravelstein's old friend at Chicago – the narrator |
| Vela | Chick's previous wife, a chaos theorist |
| Rosamund | Chick's current wife and former student |
| Radu Grielescu | a Balkan charmer and former fascist |
© Roy Johnson 2017
---
More on Saul Bellow
More on the novella
More on short stories
Twentieth century literature
---