1915. Saul Bellow born Solomon Bellows in Quebec, Canada to immigrant Jewish parents from St Petersburg, Russia.
1918. Family moves to Montreal. Bellow begins religious training and speaks French in the street and Yiddish at home.
1923. Childhood illness. His father is a bootlegger across the Canadian/USA border.
1924. Family moves to Chicago as illegal immigrants into the USA.
1928. Childhood friendship with writer Isaac Rosenfield.
1933. Reads Trotsky and Lenin. Death of his mother from breast cancer. Enrols at University of Chicago.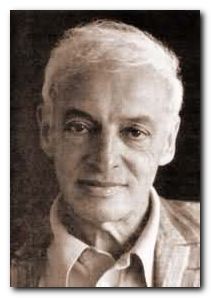 1935. Transfers to Northwestern University, reading literature and anthropology.
1937. Appointed associate editor of the monthly journal The Beacon. Friendship with James T. Farrell. Graduates with BA in anthropology.
1938. Returns to Chicago. Marriage to Anita Goshkin. Working as college teacher in literary studies.
1940. Travels to Mexico to interview Leon Trotsky – arriving on the day of his assassination.
1941. First published story in Partisan Review. A novel accepted but not published. Meets Alfred Kazin and Delmore Schwartz in New York.
1943. Works part time writing for Encyclopedia Britannica.
1944. Dangling Man his first published novel – praised by Edmund Wilson.
1946. Associate professor of literature at the University of Minnesota.
1947. Publication of his second novel, The Victim.
1948. Awarded a Guggenheim Fellowship. Moves to live in Paris for two years. Meets European writers and intellectuals. Critical of their political naivete.
1950. Returns to USA and lives in Queens, New York City.
1952. University lectureship as assistant to Delmore Schwartz. Friendship with Ralph Ellison (Invisible Man).
1953. Publication of The Adventures of Augie March to great critical acclaim.
1955. Death of his father, Abram. Second Guggenheim fellowship. Residence in Reno, Nevada for divorce.
1956. Publication of Seize the Day. Marries Sondra Tschachasov. Teaches at Yado writers' colony. Friendship with John Cheever. Buys house in New York with inheritance from father.
1957. Teaching at University of Minnesota and University of Chicago. Meets John Berryman and Philip Roth.
1959. Publication of Henderson the Rain King which is criticised for his abandonment of urban and Jewish themes.
1960. Founds literary magazine The Noble Savage with his friend Jack Ludwig, who is having an affair with his wife Sondra. Divorce from Sondra.
1961. Teaching at University of Puerto Rico. Marries Susan Glassman.
1962. Honorary degree from Northwestern University. Five year professorship at University of Chicago.
1964. Publication of Herzog which has great critical and commercial success. His play The Last Analysis fails on Broadway.
1966. Further theatrical failures. Separation from his wife Susan.
1968. Publication of Mosby's Memoirs. Divorce from Susan Glassman.
1969. Publication of Mr Sammler's Planet.
1972. Honorary degrees from Harvard and Yale Universities. Death of John Berryman.
1973. Six week residency at Rodmell, Sussex, the home of Virginia Woolf.
1974. Marries Alexandra Ionesco Tulcea, a Romanian professor of mathematics.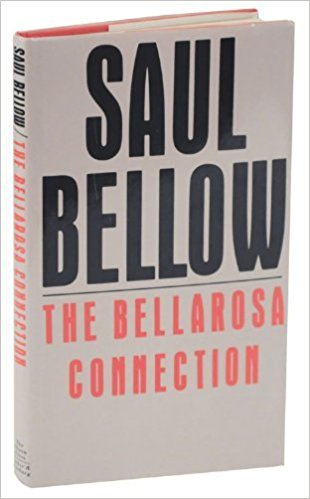 1975. Publication of Humboldt's Gift. Travels in Israel.
1976. Pulitzer Prize and the Nobel Prize for literature.
1977. Protracted legal problems over divorce settlement to Susan Glassman.
1978. Travels to Romania with Alexandra to see her dying mother. Court orders Bellow to pay $500,000 to Susan Glassman.
1982. Publication of The Dean's December. Death of John Cheever.
1984. Publication of Him with his Foot in his Mouth, a collection of stories.
1985. Death of two brothers and Anita, his first wife.
1987. Publication of More Die of Heartbreak. Travels in Europe with Janis Freedman.
1989. Begins work on two novels, both left unfinished at his death. Publication of A Theft. Marries Janis Freedman. Publication of The Bellarosa Connection.
1990. Begins a study of Latin.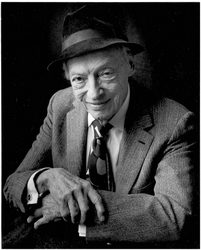 1992 His friend Allan Bloom dies of AIDS.
1993. Publication of It All Adds Up, a collection of essays. Leaves University of Chicago after three decades and moves to Boston.
1994. Hospitalised after food poisoning contracted in Caribbean island of San Martin.
1997. Publication of novella, The Actual. Death of former wife Susan.
2000. Publication of Ravelstein, novel based on the life of Allan Bloom.
2005. Bellow dies at his home in Brooklyn, NYC.
Cambridge Companion to Saul Bellow – Amazon UK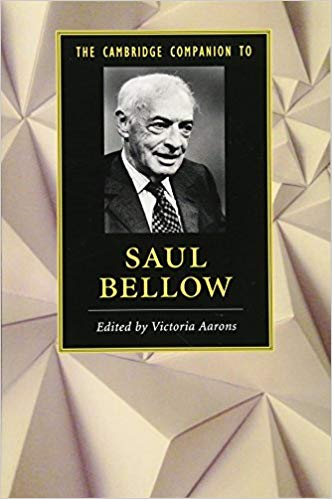 © Roy Johnson 2017
---
More on Saul Bellow
More on the novella
More on short stories
Twentieth century literature
---