tutorial, commentary, study resources, and web links
The Coxon Fund (1894) was inspired by James's reading a biography of Samuel Taylor Coleridge, who was renowned in his day both as a powerful intellectual and a great talker. It is worth noting that whilst today Coleridge is thought of more or less exclusively as a poet (and not much known beyond Kubla Khan and The Rime of the Ancient Mariner) he was in his own time highly regarded as a poet, a social critic, and a philosopher. He produced an oeuvre which runs to dozens of volumes, including such works as Hints Towards the Formation of a More Comprehensive Theory of Life and Aids to Reflection, in the Formation of a Manly Character, on the Several Grounds of Prudence, Morality, and Religion. He was also separated from his wife, gave public lectures, and was an opium addict.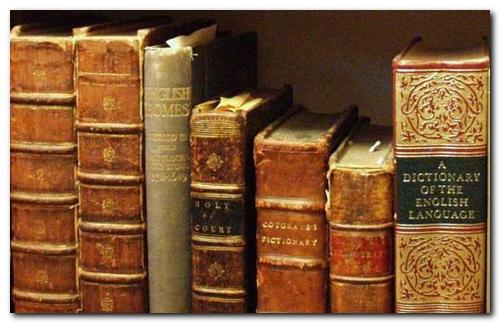 The Coxon Fund
---
The Coxon Fund – critical commentary
The Narrative
Reading this tale is not easy. The story is delivered almost entirely through the narrator's reflections on events and other characters. There is very little dramatisation, and much of the story is recounted very indirectly, using metaphor and allusive figures of speech:
I won't pretend to have taken his vast measure on that first occasion, but I think I had achieved a glimpse of what the privilege of his acquaintance might mean for many persons in the way of charges accepted. He had been a great experience, and it was this perhaps that had put me into the frame of foreseeing how we should all, sooner or later, have the honour of dealing with him as a whole. Whatever impression I then received of the amount of this total, I had a full enough vision of the patience of the Mulvilles.
This was quite deliberate on James's part. He records in his notebooks for the tale that he wishes to establish total control of the narrative. It's interesting to note in the light of all his un-named first person narrators that in these notes James describes himself as the narrator. That is, he makes no attempt to establish any distinction between himself as author and as a character in the fiction.
I must do it from my own point of view—that of an imagined observer, participator, chronicler. I must picture it, summarize it, impressionize it, in a word—compress and confine it by making it the picture of what I see.
In addition to this difficulty, there are two problems with the story. The first is that we are never presented with any evidence of Frank Saltram's intellect or his inspiring loquacity. These are not dramatised but reported to us by the narrator, and described as gushing accolades to his talents. In other words we have to take them on trust.
The narrator's account of Saltram is offered in abstract, metaphorical (and rather hyperbolic) terms. He is described as 'a big man' with 'extraordinary speculative breadth'. The narrator describes his effect to Miss Anvoy (at a lecture which Saltram fails to deliver) as being like 'The sight of a great suspended swinging crystal—huge lucid lustrous, a block of light—flasing back every impression of life every possibility of thought'. But no concrete examples of his writing or his inspirational conversation are provided against which we can judge the veracity of this claim.
Convincing motivation
The second problem is that the narrator presents a negative and critical account of Saltram in the first three quarters of the story, and then at the end reverses his attitude and supports the decision to grant the Coxon Fund to Saltram – but we are given no justification for this change of attitude. Having established Saltram's shabby behaviour in the first three quarters of the story, the narrator comes across Saltram on Wimbledon Common and sees him in a newly sympathetic manner:
I felt on the instant as if we had been overspanned and conjoined by the great arch of a bridge or the great dome of a temple.
Saltram's eccentric behaviour is not in doubt. He wears purple carpet slippers, doesn't dress for dinner, fails to turn up when delivering public lectures, and is often drunk. He takes advantage of his patrons and discards them when new enthusiasts come along. He has fathered a total of eight children – three of them out of wedlock. When he is eventually awarded the Coxon Fund he immediately stops writing and never publishes another word. But we have no way of knowing if he is a talented charlatan or a fraud who has established a social reputation solely on the strength of his after-dinner conversation.
In his notes for the story James makes it clear that he wishes to dramatise a sympathetic acceptance of an artist's human flaws
the pivot and the climax of the action is the girl's decision, in circumstances of the highest import for her, that Saltram's 'morality', ie, his conduct, don't in such an exceptional case matter.
The narrator too makes the decision to support her choice. He keeps the compromising letter from the Pudneys and does not destroy it (unread) until Saltram has died. But no convincing reason is given why they should support Saltram, other than the notion that in certain cases one should tolerate bad behaviour in great thinkers.
A secondary theme
The narrator's young friend George Gravener rises to become a member of parliament for Cockleborough, and on the death of his father Lord Maddock he is elevated to the House of Lords. He becomes engaged to Ruth Anvoy, who when he meets her is heiress to the enormous fortune of her Boston father. There is therefore an Anglo-American link here which James features in many of his works. It also raises the link between money and marriage which features largely as a concern in nineteenth century literature in general and James's work in particular.
However, when her father loses his fortune in the Wall Street panic of 1893, she in turn loses value in the marriage market, and it is at this point that the engagement between the two characters falters. She has 'only' four hundred pounds a year, and she rejects out of principle the opportunity to profit from the Coxon Fund. It is significant that the engagement is dissolved and she does not marry.
---
The Coxon Fund – study resources

The Complete Works of Henry James – Kindle edition – Amazon UK

The Complete Works of Henry James – Kindle edition – Amazon US

Complete Stories 1892—1898 – Library of America – Amazon UK

Complete Stories 1892—1898 – Library of America – Amazon US

The Complete Tales (Vol 9) – Paperback edition – Amazon UK

Selected Tales – Penguin Classics edition – Amazon UK

The Coxon Fund – Kindle eBook edition

The Coxon Fund – eBook formats at Project Gutenberg

The Coxon Fund – audio book at LibriVox

The Cambridge Companion to Henry James – Amazon UK

Henry James at Wikipedia – biographical notes, links

Henry James at Mantex – tutorials, biography, study resources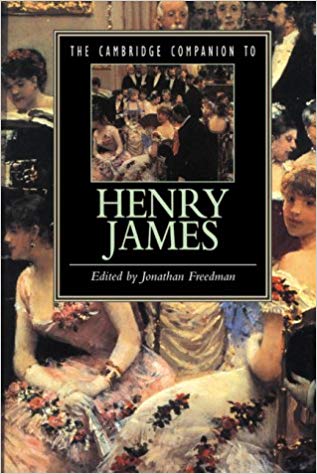 The Coxon Fund – plot summary
Frank Saltram is a charismatic writer and philosopher who is supported by wealthy patrons despite his unpredictable behaviour, largely because he offers inspirational conversation. He is estranged from his wife and family, and at the outset of the tale he is living with the Mulvilles, who sacrifice their own wellbeing in order to pay off his debts.
The tale's narrator believes that Saltram has 'an incomparable gift', but his childhood friend George Gravener believes that he is a fraud. At a public lecture which Saltram fails to deliver, the narrator meets Ruth Anvoy, an American heiress. Saltram continues to issue prospectuses for lectures and literary projects which he does not complete.
When Saltram insults the Mulvilles and transfers his 'allegiance' to the Pudneys, the narrator begins to feel exasperated by his bad behaviour and goes abroad, during which time George Gravener is elected as MP for Clockborough and becomes engaged to Ruth Anvoy.
Saltram is subsequently reunited with the Mulvilles, and Miss Anvoy loses her inheritance when her father's business collapses during the Wall Street panic of 1893. Gravener reveals to the narrator that the late Lord Coxon has left an endowment fund for research into some morally worthy cause. Lady Coxon may divert the funds if they are not spent, and has proposed to make them over to the now-impoverished Ruth Anvoy on the occasion of her marriage.
Miss Anvoy however will only accept the money if it remains in trust. She returns from America following the death of her father, and finds that Lady Coxon has also died. Her engagement to Gravener appears to be at a standstill, and she meets Saltram at the Mulvilles where he 'speaks' at length after dinner where he appears to be drunk.
Miss Anvoy is inclined to award the trust to Mr Saltram, but she first wishes to check if there is anything worse about his behaviour about which she has not been told. At this juncture the narrator receives a letter for Miss Anvoy from the Pudneys containing details of their complaints against him.
The narrator has become sympathetic towards Saltram, and withholds the letter. He confers with George Gravener, who stands to profit if Miss Anvoy does not award the trust money. The narrator offers to show Miss Anvoy the letter, but she refuses to see it. Saltram receives the trust money, and never writes another word.
---
Principal characters
| | |
| --- | --- |
| I | the un-named narrator |
| Kent Mulville | a patron of Frank Saltram |
| Adelaide Mulville | his wife |
| George Gravener | the narrator's friend, who becomes engaged to Ruth Anvoy |
| Frank Saltram | an eccentric writer, philosopher, and speaker |
| Mrs Saltram | his wife, from whom he is estranged |
| Miss Ruth Anvoy | a beautiful young American heiress from Boston |
| Sir Gregory Coxon | the former mayor of Clockborough |
| Lady Coxon | widow of ex-mayor, Ruth Anvoy's aunt, friend of Mrs Saltram |
| Lady Maddock | George Gravener's sister |
| Mr & Mrs Pudney | patrons of Saltram from Birmingham |
---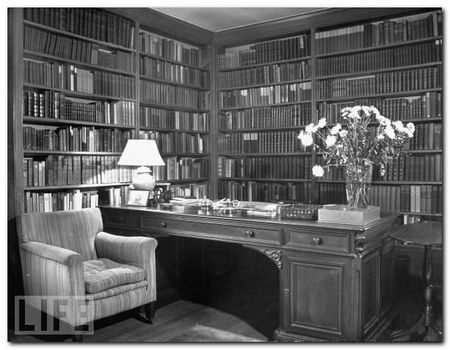 Henry James's study
---
Further reading
Biographical

Theodora Bosanquet, Henry James at Work, University of Michigan Press, 2007.

F.W. Dupee, Henry James: Autobiography, Princeton University Press, 1983.

Leon Edel, Henry James: A Life, HarperCollins, 1985.

Philip Horne (ed), Henry James: A Life in Letters, Viking/Allen Lane, 1999.

Henry James, The Letters of Henry James, Adamant Media Corporation, 2001.

Fred Kaplan, Henry James: The Imagination of Genius, Johns Hopkins University Press, 1999

F.O. Matthieson (ed), The Notebooks of Henry James, Oxford University Press, 1988.
Critical commentary

Elizabeth Allen, A Woman's Place in the Novels of Henry James London: Macmillan Press, 1983.

Ian F.A. Bell, Henry James and the Past, London: Palgrave Macmillan, 1993.

Millicent Bell, Meaning in Henry James, Cambridge (MA): Harvard University Press, 1993.

Harold Bloom (ed), Modern Critical Views: Henry James, Chelsea House Publishers, 1991.

Kirstin Boudreau, Henry James's Narrative Technique, Macmillan, 2010.

J. Donald Crowley and Richard A. Hocks (eds), The Wings of the Dove, New York: W.W. Norton and Company, 1978.

Victoria Coulson, Henry James, Women and Realism, Cambridge University Press, 2009.

Daniel Mark Fogel, A Companion to Henry James Studies, Greenwood Press, 1993.

Virginia C. Fowler, Henry James's American Girl: The Embroidery on the Canvas, Madison (Wis): University of Wisconsin Press, 1984.

Jonathan Freedman, The Cambridge Companion to Henry James, Cambridge University Press, 1998.

Judith Fryer, The Faces of Eve: Women in the Nineteenth Century American Novel, Oxford: Oxford University Press, 1976

Roger Gard (ed), Henry James: The Critical Heritage, London: Routledge, 1968.

Tessa Hadley, Henry James and the Imagination of Pleasure, Cambridge University Press, 2009.

Barbara Hardy, Henry James: The Later Writing (Writers & Their Work), Northcote House Publishers, 1996.

Richard A. Hocks, Henry James: A study of the short fiction, New York: Twayne Publishers, 1990.

Donatella Izzo, Portraying the Lady: Technologies of Gender in the Short Stories of Henry James, University of Nebraska Press, 2002.

Colin Meissner, Henry James and the Language of Experience, Cambridge University Press, 2009

John Pearson (ed), The Prefaces of Henry James, Pennsylvania State University Press, 1993.

Richard Poirer, The Comic Sense of Henry James, Oxford: Oxford University Press, 1967.

Hugh Stevens, Henry James and Sexuality, Cambridge University Press, 1998.

Merle A. Williams, Henry James and the Philosophical Novel, Cambridge University Press, 1993.

Judith Woolf, Henry James: The Major Novels, Cambridge University Press, 1991.

Ruth Yeazell (ed), Henry James: A Collection of Critical Essays, Longmans, 1994.
---
Other works by Henry James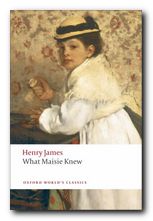 What Masie Knew (1897) A young girl is caught between parents who are in the middle of personal conflict, adultery, and divorce. Can she survive without becoming corrupted? It's touch and go – and not made easier for the reader by the attentions of an older man who decides to 'look after' her. This comes from the beginning of James's 'Late Phase', so be prepared for longer and longer sentences. In fact it's said that whilst composing this novel, James switched from writing longhand to using dictation – and it shows if you look carefully enough – part way through the book.


Buy the book at Amazon UK


Buy the book at Amazon US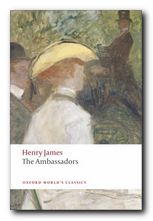 The Ambassadors (1903) Lambert Strether is sent from America to Paris to recall Chadwick Newsome, a young man who is reported to be compromising himself by an entanglement with a wicked woman. However, Strether's mission fails when he is seduced by the social pleasures of the European capital, and he takes Newsome's side. So a second ambassador is dispatched in the form of the more determined Sarah Pocock. She delivers an ultimatum which is resisted by the two young men, but then an accident reveals unpleasant truths to Strether, who is faced by a test of loyalty between old Europe and the new USA. This edition presents the latest scholarship on James and includes an introduction, notes, selected criticism, a text summary and a chronology of James's life and times.


Buy the book at Amazon UK


Buy the book at Amazon US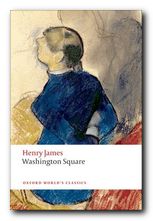 Washington Square (1880) is a superb early short novel, It's the tale of a young girl whose future happiness is being controlled by her strict authoritarian (but rather witty) father. She is rather reserved, but has a handsome young suitor. However, her father disapproves of him, seeing him as an opportunist and a fortune hunter. There is a battle of wills – all conducted within the confines of their elegant New York town house. Who wins out in the end? You will probably be surprised by the outcome. This is a masterpiece of social commentary, offering a sensitive picture of a young woman's life.


Buy the book from Amazon UK


Buy the book from Amazon US
---
Henry James – web links

Henry James at Mantex
Biographical notes, study guides, tutorials on the Complete Tales, book reviews. bibliographies, and web links.

The Complete Works
Sixty books in one 13.5 MB Kindle eBook download for £1.92 at Amazon.co.uk. The complete novels, stories, travel writing, and prefaces. Also includes his autobiographies, plays, and literary criticism – with illustrations.

The Ladder – a Henry James website
A collection of eTexts of the tales, novels, plays, and prefaces – with links to available free eTexts at Project Gutenberg and elsewhere.

A Hyper-Concordance to the Works
Japanese-based online research tool that locates the use of any word or phrase in context. Find that illusive quotable phrase.

The Henry James Resource Center
A web site with biography, bibliographies, adaptations, archival resources, suggested reading, and recent scholarship.

Online Books Page
A collection of online texts, including novels, stories, travel writing, literary criticism, and letters.

Henry James at Project Gutenberg
A major collection of eTexts, available in a variety of eBook formats.

The Complete Letters
Archive of the complete correspondence (1855-1878) work in progress – published by the University of Nebraska Press.

The Scholar's Guide to Web Sites
An old-fashioned but major jumpstation – a website of websites and resouces.

Henry James – The Complete Tales
Tutorials on the complete collection of over one hundred tales, novellas, and short stories.
&copy Roy Johnson 2012
---
More tales by James
More on literature
More on the novella
More on literary studies
More on short stories
---