modernist culture and arts 1900-1950
The Bloomsbury Group is a name given to a loose collection of writers, artists, and intellectuals who came together during the period 1905-06 at the home of Virginia Woolf and her sister Vanessa Bell. Following the death of their father, Sir Leslie Stephen, they set up home in Gordon Square, Bloomsbury, in central London, close to the British Museum.
The group included Virginia Woolf (writer) and her husband-to-be Leonard Woolf (writer and later political figure); her sister Vanessa Bell (artist) and her husband Clive Bell; the artist and critic Roger Fry; the novelist E.M.Forster and poet T.S.Eliot; economist John Maynard Keynes and philosopher Bertrand Russell; the writers Gerald Brenan, Lytton Strachey, and Vita Sackville-West; artists Duncan Grant and Dora Carrington.
---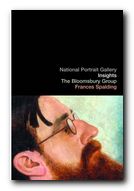 The Bloomsbury Group is a short but charming book which explores the impact of Bloomsbury personalities on each other, plus how they shaped the development of British modernism. It's actually the illustrated catalogue of an exhibition at the National Portrait Gallery. But most of all it's a delightful collection of portrait paintings and photographs, with biographical notes. It has an introductory essay which outlines the development of Bloomsbury, followed by a series of portraits and the biographical sketches of the major figures.

Buy the book from Amazon UK


Buy the book from Amazon US
---
Toby invited his friends to soirees, and Vanessa invited hers. The two groups met, networked, formed liaisons with each other (that's putting it mildly) and created some of the central works of the modernist movement in Britain in the period 1905-1930.
They were in conscious revolt against the artistic, social, and sexual restrictions of the Victorian age. They were on the whole from an upper middle class intellectual elite, but it has to be said that in their personal lives they defied the status quo, and most of them were very productive.
In fact, the true centre of the group was Cambridge University, where their brother Toby had met a number of intellectuals who had come under the influence of G.M. Moore, whose Principia Ethica (1903) had made a serious impression on undergraduates who formed a group called the 'Apostles'. He propounded a notion of ethics which rested on the pursuit of friendship, happiness, and the cultivation of the intellect.
---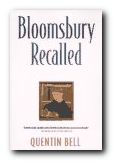 Bloomsbury Recalled is written by Quentin Bell, one of the last surviving members of the Bloomsbury circle. He offers a disarmingly candid portraits of his father, Clive Bell, who married the author's mother, Vanessa Stephen (Virginia Woolf's sister). He pursued love affairs while Vanessa, after a clandestine affair with art critic Roger Fry, lived openly with bisexual painter Duncan Grant, with whom she had a daughter, Angelica. Clive, Duncan and Vanessa were reunited under one roof in 1939, and the author conveys a sense of the emotional strain of growing up in 'a multi-parent family.' Acclaimed biographer of his aunt, Virginia Woolf, Bell here defends her as a feminist and pacifist. Along with chapters on John Maynard Keynes, Ottoline Morrell and art historian-spy Anthony Blunt, there are glimpses of Lytton Strachey, novelist David Garnett (Angelica's husband) and Dame Ethel Smyth, the pipe-smoking lesbian composer, who fell in love with Virginia Woolf.


Buy the book from Amazon UK


Buy the book from Amazon US
---
Influenced by this notion of free-spirited friendship, intellectual liberty, and radical life-styles, many of the men were conscientious objectors during the First World War. They were liberals or socialists at a time when the English establishment was overwhelmingly conservative; and in their personal relationships they pushed back the boundaries of what could be done in a way which was not seen again until the 1960s.
Many of these people became sexually involved with each other in a way which even now seems quite bewildering. Married to one person, but in cahoots with someone else, often of the same sex. Some of them even lived with a person of the opposite sex yet shared the same lover.
It has to be remembered that at that time homosexuality was a criminal offence (though only for men) and many gay men got married as a legal cover and a smokescreen to provide social legitimacy.
There were also lots of minor figures who are counted amongst the Bloomsbury Group – people such as Harold Nicolson (diplomat and writer); Mark Gertler (painter); Desmond MacCarthy (literary critic); Saxon Sydney-Turner (civil servant); David Garnett and John Lehmann (writers); and Ottoline Morrell (social hostess).
---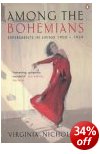 Among the Bohemians: Experiments in Living 1900—1930 was written by Virginia Nicholson, Quentin Bell's daughter and grand-daughter of Vanessa Bell, who was Virginia Woolf's sister. Bloomsbury lies at the heart of the book in its portraits of Ralph Partridge, Virginia Woolf, Duncan Grant, Lytton Strachey, Dora Carrington, and Katherine Mansfield, plus peripheral figures such as Arthur Ransome, Rupert Brooke, Augustus John, Nina Hamnett, and Dylan and Caitlin Thomas. Very amusing, well written, and every page dense with top class gossip and anecdotes. She looks at their tangled love lives naturally, but also their radical ideas on money (and poverty) food, dress, and even child-raising. Highly recommended.


Buy the book from Amazon UK


Buy the book from Amazon US
---
The intellectual connections between these people were amazing. For instance, the Woolfs established the Hogarth Press in their own home as a hobby-cum-therapy to help Virginia through her periods of depression and madness. The Press published not only her own works, but books by T.S.Eliot, Vita Sackville-West, and Christopher Isherwood. They even pioneered the work of Sigmund Freud, whose writing was translated by James Strachey, Lytton Strachey's brother.
It also has to be said that many of the group were enormously productive and high-achievers. Despite her periods of mental illness, Virginia Woolf was a voluminous diarist and letter writer – as was her husband Leonard Woolf. Together they also ran the Hogarth Press. Economist John Maynard Keynes produced an almost unbroken stream of influential political studies and policy documents whilst working in a number of high-ranking government positions. And Vita Sackville-West was a best-selling novelist and award-winning poet who also wrote books on historic houses and gardens.
---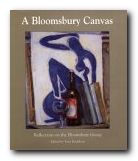 A Bloomsbury Canvas is a selection of essays on the Bloomsbury Group. Essayists include Hermione Lee, biographer of Virginia Woolf; art historians Richard Shone and Frances Spalding; Nigel Nicolson, author of Portrait of a Marriage, a study of his parents, Vita Sackville-West and Harold Nicolson; and the last survivors of those closely connected to the Bloomsbury Group – Frances Partridge, Quentin Bell and Angelica Garnett. The text is illustrated with many previously unpublished works.


Buy the book from Amazon UK


Buy the book from Amazon US
© Roy Johnson 2003
---
More on biography
More on the Bloomsbury Group
Twentieth century literature
---