tutorial, commentary, study resources, plot, and web links
The Europeans was first published as a serial of four parts in the Atlantic Monthly July-October 1878, then in book form later the same year in London (Macmillan) and Boston (Houghton, Osgood). It carries the sub-title 'A Sketch', and James did not include the novel in the New York edition of his collected works in 1913. Nevertheless, it marks an important point in the early phase of his development as a novelist.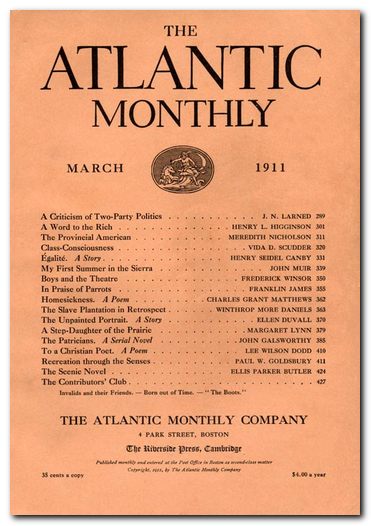 ---
The Europeans – critical commentary
The international theme
This is an early example of a subject which Henry James was to make into his signature theme in later works – the clash between the Old World and the New – more specifically between traditional nineteenth century Europe and the democratic and republican states of north America. More specifically still, in The Europeans it is between the self-denying and rather strict puritanism of New England and the raffish Bohemian 'sophistication' of European adventurers who have mixed motives.
The tensions and misunderstandings between one culture and another were to be an important feature of his works, and in the very same year of its publication he also published Daisy Miller, one of his most famous tales, which explores the same issues from the opposite geographic perspective – the unfortunate result of a free-spirited young American woman challenging European social conventions. In The Europeans the results of these cultural differences have a happier outcome in two successful relationships, though it has to be said that James himself did not generally favour happy endings to his works, and many critics have found the conclusion of two youthful, optimistically portrayed marriages less than convincing.
Money
Baroness Eugenia and her brother Felix arrive in New England with the trappings of European sophistication, but they have no money. She is a commoner who is under threat of being dispossessed by her husband and his family. Felix has been a musician and an actor, and is under contract to produce sketches for a magazine: in other words he is a Bohemian drifter. Both of them have pecuniary reasons for seeking out their rich relatives in the New World.
James does not make clear the source of William Wentworth's wealth. He owns the big house in which he and his family live, plus a smaller house on the estate. He 'puts his hand in his pocket' for any of his family's needs – but we are not told where the cash he withdraws has its source, except that he has an office he goes to three times a week where he conducts 'highly confidential trust business'. Similarly, Robert Acton is also very wealthy, but we do not know the source of his wealth either – except that he has tripled an original sum.
The morganatic marriage
In the context of European royalty, a morganatic marriage was one where a male of 'high' birth married a woman of much lower rank. Traditionally, royal or noble families were categorised or 'graded' according to a snobbish notion of genealogical, biographical, and titular attributes. The main purpose of this system was to keep power and property concentrated in the hands of the ruling class. A morganatic union prevented the lower class wife or any of her children inheriting the husband's titles, privileges, or property – and thereby diluting any of this concentrated power by distributing it amongst the lower orders.
The pseudo-systematic rationale of this categorisation was printed with characteristic Teutonic thoroughness in the Almanach de Gotha until 1944, when the publisher's archives were destroyed by invading Soviet troops. Baroness Eugenia (a commoner) is married to the Prince Adolf of Silberstadt-Schreckenstein, whose family would like him to marry someone more suitable, which he is perfectly able to do under such an arrangement.
Structure
The first half of the novel seems poised and successful – with the slightly louche 'adventurers' Eugenia and Felix confronted by the stern orthodoxy of puritan New England. James obviously admires the upright and decent values of his fellow Americans, but he has no difficulty making light fun of their extreme piety and their inability to 'have fun'.
Also successfully contrasted are Eugenia's ambiguous motives with the Wentworths' principled offer of Christian comfort to their European cousins. Eugenia is ostensibly visiting America to meet her relatives, but she is also 'seeking her fortune'. Her husband's family is in the process of getting rid of her, and she is looking for an alternative social position (and source of income)- but she doesn't want to broadcast the fact.
These two social forces are kept evenly balanced for the first six chapters of the novel. Unfortunately, the narrative then suffers a severe fracture in terms of credibility at its half way point. The ultra-conservative and puritanical Mr Wentworth, having even refused to have his portrait painted by Felix, suddenly co-operates with this idea without any justification for this change of mind. He then reveals to Felix the truth about his son Clifford, who has been sent down from Harvard for drunkenness. It is simply not conceivable that this ascetic and formidably private man would change his mind on such a matter, and even less reveal such embarrassing information to a dubious outsider whom he had only recently met.
If that is not stretching credibility far enough, Mr Wentworth then accepts Felix's suggestions of luring his son away from the temptations of drink by dangling the allures of an attractive (and married!) woman before the boy – namely Felix's sister, the Baroness Eugenia. No stern New England patriarch would condone this sort of behaviour. These are creaking plot devices which damage the delicate picture of conflicting cultures that has been built up to this point. Even though Clifford Wentworth does fall under the spell of Eugenia, then survives to marry Bostonian Lizzie Acton, this is part of the 'tying up of lose ends' that injures the latter part of the narrative.
The Europeans is often compared with James's later novel The Bostonians (1885-6), with which it has much in common. There is a similar lightweight satire of puritan New England values and constrained behaviour- plus a far deeper inspection of early feminism in the later novel; but more importantly, there are no easy solutions offered to the personal dilemmas of the characters. The hero Basil Ransom makes a spirited attempt to 'rescue' Verena Tarrant from the influence of the feminist Olive Chancellor, but when he does so, she leaves with 'tears in her eyes'. The neat pairings and marriages that conclude The Europeans do not seem nearly so satisfactory.
---
The Europeans – study resources

The Europeans – Oxford World Classics – Amazon UK

The Europeans – Oxford World Classics – Amazon US

The Europeans – Penguin Classics – Amazon UK

The Europeans – Penguin Classics – Amazon US

The Europeans – Kindle edition

The Europeans – eBooks at Project Gutenberg

The Essential Henry James Collection – Kindle edition (40 works)

The Europeans – Library of America – Amazon UK

The Europeans – Library of America – Amazon US

The Cambridge Companion to Henry James – Amazon UK

Henry James at Wikipedia – biographical notes, links

Henry James at Mantex – tutorials, biography, study resources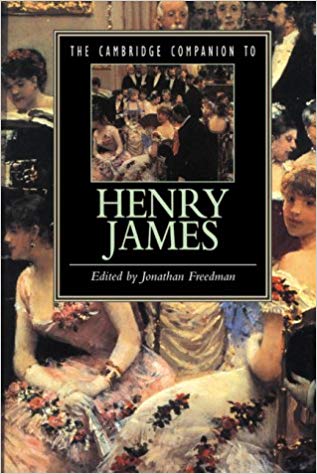 ---
The Europeans – plot summary
Chapter I.   Baroness Eugenia Munster and her brother Felix Young have travelled from Europe to visit their cousins in Boston, USA. Eugenia has the additional purpose of seeking her fortune, since she knows her German husband wishes to divorce her. In New York she is vexed by what she perceives as the plainness of the New World, whilst her brother is cheerfully enthusiastic about what he finds there.
Chapter II.   At her family home in Boston, Gertrude Wentworth feels 'restless' and does not wish to go to church, despite the urging of her elder sister Charlotte. The minister Mr Brand calls and wishes to speak to Gertrude in private, but she puts him off. When Felix arrives to present himself she becomes immediately fascinated by his European background and complex family history- particularly that of his sister the Baroness.
Chapter III.   Next day Felix describes the visit to his sister Eugenia, who is mainly interested in the wealth and the social caché of the Wentworths and their circle. Eugenia meets and charms the entire family, and wastes no time in asking to be 'taken care of'.
Chapter IV.   There is a great deal of discussion amongst the extended Wentworth family regarding the potential dangers of being exposed to European influences. However, the austere Mr Wentworth finally invites Eugenia and Felix to stay in a separate house on his estate. Eugenia adds decorations to the puritan 'chalet' and Felix finds delight in everything, especially the freedom to socialise with young unmarried ladies. Eugenia holds herself aloof, but pretends to feel neglected. Mr Brand and Robert Acton begin to pay her social visits.
Chapter V.   Mr Wentworth does not know how to understand Eugenia, and he refuses to have his portrait painted by Felix. Gertrude however falls under the romantic spell of Felix. Mr Brand eventually declares his love for Gertrude, who repudiates him without hesitation.
Chapter VI.   Robert Acton is intrigued by Eugenia and her exotic character, but he tries to conceal his interest behind a facade of nonchalance. Eugenia explains to him the complex history of her marriage and its present state. She has a prepared document rejecting the Prince her husband which she only needs to sign to gain her freedom – which she flirtatiously suggests to him that she might do.
Chapter VII.   Felix eventually persuades Mr Wentworth to sit for his portrait. Felix has fallen for Gertrude, but as a penniless artist with no prospects he does not wish to take advantage of his hosts by openly paying court to her. Mr Wentworth reveals to Felix that his son Clifford has been sent down from Harvard for drunkenness. Felix suggests that Clifford should pay court to Eugenia – but Mr Wentworth refuses to accept the idea. However, Clifford does visit Eugenia and suggests that Charlotte should marry Mr Brand.
Chapter VIII.   Mr Brand oppresses Gertrude with further courtship, which she flatly rejects. She asks her sister Charlotte to marry him instead. Meanwhile, Clifford is given lessons in emotional and social life skills from Eugenia, who suggests that he visit her in Germany when she returns to Europe.
Chapter IX.   Robert Acton is not sure if he is in love with Eugenia or not, but cannot stop thinking about her. After returning from Newport he visits her late at night, and asks about her 'renunciation' document, about which she refuses to comment. Clifford suddenly appears, at which she becomes difficult and argumentative. Next day Acton challenges Clifford about Eugenia – but they lie to each other about their intentions.
Chapter X.   The weather gets worse and Eugenia is bored. She reproaches Felix for his relentless cheerfulness. He hopes to marry Gertrude, and he urges her to accept Acton as a potential husband. Felix reveals to Mr Brand that Charlotte is hopelessly in love with him, which leaves Brand rather perplexed.
Chapter XI.   Eugenia visits old Mrs Acton to say a goodbye. Mrs Acton implores her to stay – for her son's sake. Eugenia meets Robert Acton in the garden as she is leaving. He is in love with her, but suspects her of lying. Meanwhile Felix appeals to Charlotte for assistance in his quest for Gertrude. He wishes to overcome Mr Wentworth's objections to his Bohemianism.
Chapter XII.   Felix pleads his case for marrying Gertrude to her father. The family are united in their plea that Mr Wentworth give his consent. In the middle of this discussion, Mr Brand appears and requests permission to marry the couple. Mr Wentworth finally consents. That same evening it is announced that Clifford and Lizzie Acton will marry at the same time. Eugenia equivocates with Robert Acton one last time, reveals to Felix that she has not signed her release document, and goes back to Europe.
---
The Europeans – principal characters
| | |
| --- | --- |
| Baroness Eugenia Munster | morganatic wife to Prince Adolf |
| Felix Young | her brother, an adventurer, painter, and amateur |
| Mr William Wentworth | a rich Bostonian puritan |
| Gertrude Wentworth | his spirited younger daughter (23) |
| Carlotte Wentworth | her serious elder sister |
| Clifford Wentworth | younger brother, rusticated from Harvard |
| Mr Brand | a serious Unitarian minister |
| Robert Acton | a rich Bostonian ex-Harvard |
| Lizzie Acton | his pretty younger sister |
| Mrs Acton | his elderly mother who is dying |
---
Other work by Henry James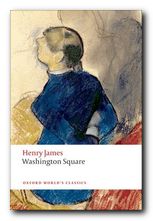 Washington Square (1880) is a superb early short novel, It's the tale of a young girl whose future happiness is being controlled by her strict authoritarian (but rather witty) father. She is rather reserved, but has a handsome young suitor. However, her father disapproves of him, seeing him as an opportunist and a fortune hunter. There is a battle of wills – all conducted within the confines of their elegant New York town house. Who wins out in the end? You will probably be surprised by the outcome. This is a masterpiece of social commentary, offering a sensitive picture of a young woman's life.


Buy the book from Amazon UK


Buy the book from Amazon US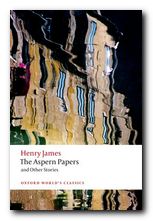 The Aspern Papers (1888) is a psychological drama set in Venice which centres on the tussle for control of a great writer's correspondence. An elderly lady, ex-lover of the writer, seeks a husband for her daughter. But the potential purchaser of the papers is a dedicated bachelor. Money is also at stake – but of course not discussed overtly. There is a refined battle of wills between them. Who will win in the end? As usual, James keeps the reader guessing. The novella is a masterpiece of subtle narration, with an ironic twist in its outcome. This collection of stories also includes three of his accomplished long short stories – The Private Life, The Middle Years, and The Death of the Lion.


Buy the book from Amazon UK


Buy the book from Amazon US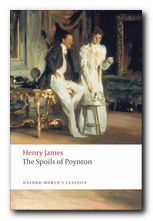 The Spoils of Poynton (1896) is a short novel which centres on the contents of a country house, and the question of who is the most desirable person to inherit it via marriage. The owner Mrs Gereth is being forced to leave her home to make way for her son and his greedy and uncultured fiancee. Mrs Gereth develops a subtle plan to take as many of the house's priceless furnishings with her as possible. But things do not go quite according to plan. There are some very witty social ironies, and a contest of wills which matches nouveau-riche greed against high principles. There's also a spectacular finale in which nobody wins out.


Buy the book from Amazon UK


Buy the book from Amazon US
---
Henry James – web links
Henry James at Mantex
Biographical notes, study guides, tutorials on the Complete Tales, book reviews. bibliographies, and web links.
The Complete Works
Sixty books in one 13.5 MB Kindle eBook download for £1.92 at Amazon.co.uk. The complete novels, stories, travel writing, and prefaces. Also includes his autobiographies, plays, and literary criticism – with illustrations.
The Ladder – a Henry James website
A collection of eTexts of the tales, novels, plays, and prefaces – with links to available free eTexts at Project Gutenberg and elsewhere.
A Hyper-Concordance to the Works
Japanese-based online research tool that locates the use of any word or phrase in context. Find that illusive quotable phrase.
The Henry James Resource Center
A web site with biography, bibliographies, adaptations, archival resources, suggested reading, and recent scholarship.
Online Books Page
A collection of online texts, including novels, stories, travel writing, literary criticism, and letters.
Henry James at Project Gutenberg
A major collection of eTexts, available in a variety of eBook formats.
The Complete Letters
Archive of the complete correspondence (1855-1878) work in progress – published by the University of Nebraska Press.
The Scholar's Guide to Web Sites
An old-fashioned but major jumpstation – a website of websites and resouces.
Henry James – The Complete Tales
Tutorials on the complete collection of over one hundred tales, novellas, and short stories.
Henry James on the Internet Movie Database
Adaptations of James's novels and stories for the cinema and television – in various languages. Full details of directors and actors, production features, film reviews, box office, and even quizzes.
© Roy Johnson 2013
---
More on Henry James
More on literature
More on the novella
More on literary studies
More on short stories
---