tutorial and guidances notes
What is a novella?
The novella is a prose fiction which is longer than a long story, but shorter than a short novel. If that seems baffling, you could think of something around 30—40,000 words in length. But in fact, it's not word count which is the crucial factor. The essence of a novella is that it has a concentrated unity of purpose and design. That is, character, incident, theme, and language are all focussed on contributing to a single issue which will be of a serious nature and universal significance.
Many of the classic novellas are concerned with people learning important lessons or making significant journeys. They might even do both at the same time, as do Gustave von Eschenbach in Thomas Mann's Death in Venice and Gregor Samsa in Kafka's Metamorphosis – both of whom make journeys towards death.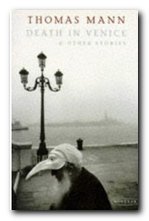 Thomas Mann's Death in Venice (1912) is a classic novella – half way between a long story and a short novel. It's a wonderfully condensed tale of the relationship between art and life, love and death. Venice provides the background for the story of a famous German writer who departs from his usual routines, falls in love with a young boy, and gets caught up in a subtle downward spiral of indulgence. The novella is constructed on a framework of references to Greek mythology, and the unity of themes, form, and motifs are superbly realised – even though Mann wrote this when he was quite young. Later in life, Mann was to declare – 'Nothing in Death in Venice was invented'. The story was turned into a superb film by Luchino Visconti and an opera by Benjamin Britten.
Buy the book from Amazon UK
Buy the book from Amazon US
---
What produces the unity?
The events of the novella normally turn around a single incident, problem, or issue. There will be a limited number of principal characters – and in fact the story will probably be centred on just one or two. There will be no sub-plots or parallel actions. And the events are likely to take place in one location.
A short story may deal with a trivial incident which illustrates a small aspect of human nature, or simply evokes a mood or a sense of place. A novella on the other hand deals with much 'larger' and more significant issues – such as the struggle between the forces of innocence and justice, which Herman Melville depicts in Billy Budd, or the morally educating experience of the young sea captain which Joseph Conrad depicts in The Secret Sharer.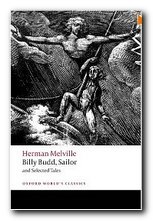 Herman Melville's novella Billy Budd (1856) deals with a tragic incident at sea, and is based on a true occurence. It is a nautical recasting of the Fall, a parable of good and evil, a meditation on justice and political governance, and a searching portrait of three men caught in a deadly triangle. Billy is the handsome innocent, Claggart his cruel tormentor, and Captain Vere the man who must judge in the conflict between them. The narrative is variously interpreted in Biblical terms, or in terms of representations of male homosexual desire and the mechanisms of prohibition against this desire. His other great novellas Benito Cereno, The Encantadas and Bartelby the Scrivener (all in this collection) show Melville as a master of irony, point-of-view, and tone. These fables ripple out in nearly endless circles of meaning and ambiguities.
Buy the book from Amazon UK
Buy the book from Amazon US
---
Features of the novella
A novel can have plots and sub-plots, a teeming cast of characters, and take place in a number of locations. But a novella is more likely to be concentrated on one issue, with just one or two central characters, and located in one place.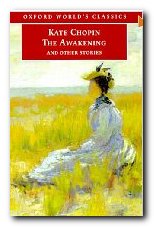 Artistically, the novella is often unified by the use of powerful symbols which hold together the events of the story. The novella requires a very strong sense of form – that is, the shape and essence of what makes it distinct as a literary genre. It is difficult to think of a great novella which has not been written by a great novelist (though Kate Chopin's The Awakening might be considered an exception). Another curious feature of the novella is that it is almost always very serious. It's equally difficult to think of a great comic novella – though Saul Bellow's excellent Seize the Day has some lighter moments.
The Awakening – tutorial
The Awakening – buy the book from Amazon UK
The Awakening – buy the book from Amazon US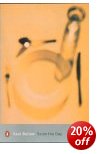 Seize the Day (1956) focusses on one day in the life of one man, Tommy Wilhelm. A fading charmer who is now separated from his wife and his children, he has reached his day of reckoning and is scared. In his forties, he still retains a boyish impetuousness that has brought him to the brink of havoc. In the course of one climatic day, he reviews his past mistakes and spiritual malaise. Some people might wish to argue that this is a short novel, but it is held together by the sort of concentrated sense of unity which is the hallmark of a novella. It is now generally regarded as the first of Bellow's great works, even though he went on to write a number of successful and much longer novels – for which he was awarded the Nobel Prize in 1976.
Seize the Day – tutorial
Buy the book from Amazon UK
Buy the book from Amazon US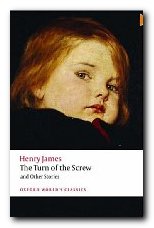 Henry James' The Turn of the Screw (1897) is a classic novella, and a ghost story which defies easy interpretation. A governess in a remote country house is in charge of two children who appear to be haunted by former employees who are now supposed to be dead. But are they? The story is drenched in complexities – including the central issue of the reliability of the person who is telling the tale. This can be seen as a subtle, self-conscious exploration of the traditional haunted house theme in Victorian culture, filled with echoes of sexual and social unease. Or is it simply, "the most hopelessly evil story that we have ever read"? This collection also includes James's other ghost stories – Sir Edmund Orme, Owen Wingrave, and The Friends of the Friends.
The Turn of the Screw – tutorial
Buy the book from Amazon UK
Buy the book from Amazon US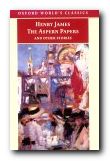 The Aspern Papers (1888) also by Henry James, is a psychological drama set in Venice which centres on the tussle for control of a great writer's private correspondence. An elderly lady, ex-lover of the writer seeks a husband for her plain niece, whereas the potential purchaser of the letters she possesses is a dedicated bachelor. Money is also at stake – but of course not discussed overtly. There is a refined battle of wills between them. Who wins out? Henry James keeps readers guessing until the very end. The novella is a masterpiece of subtle narration, with an ironic twist in the outcome. This collection of stories also includes The Private Life, The Middle Years, and The Death of the Lion which is another classic novella.
The Aspern Papers – tutorial
Buy the book from Amazon UK
Buy the book from Amazon US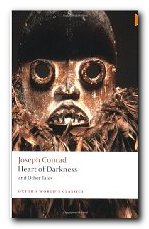 Joseph Conrad's Heart of Darkness (1902) is a tightly controlled novella which has assumed classic status as an account of late nineteenth century imperialism and the colonial process. It documents the search for a mysterious Kurtz, who has 'gone too far' in his exploitation of Africans in the ivory trade. The reader is plunged deeper and deeper into the 'horrors' of what happened when Europeans invaded the continent. This might well go down in literary history as Conrad's finest and most insightful achievement. It is certainly regarded as a classic of the novella form, and a high point of twentieth century literature – even though it was written at its beginning. This volume also contains the story An Outpost of Progress – the magnificent study in shabby cowardice which prefigures 'Heart of Darkness'. The differences between a story and a novella are readily apparent here if you read both texts and compare them.
Heart of Darkness – tutorial
Buy the book from Amazon UK
Buy the book from Amazon US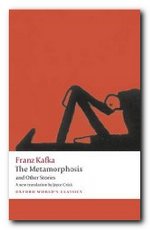 Franz Kafka's Metamorphosis is the account of a young salesman who wakes up to find he has been transformed into a giant insect. His family are bewildered, find it difficult to deal with him, and despite the good human intentions struggling underneath his insect carapace, they eventually let him die of neglect. He eventually expires with a rotting apple lodged in his side. This particular collection also includes Kafka's other masterly transformations of the short story form – 'The Great Wall of China', 'Investigations of a Dog', 'The Burrow', and the story in which he predicted the horrors of the concentration camps – 'In the Penal Colony'.
Metamorphosis – tutorial
Buy the book from Amazon UK
Buy the book from Amazon US
© Roy Johnson 2004
---
More on How-To
More on literary studies
More on writing skills
---