tutorial, commentary, study resources, plot, and web links
The Pension Beaurepas was first published in the Atlantic Monthly for April 1879. It was later reprinted in book form, along with Washington Square, and A Bundle of Letters by Macmillan in London, 1881.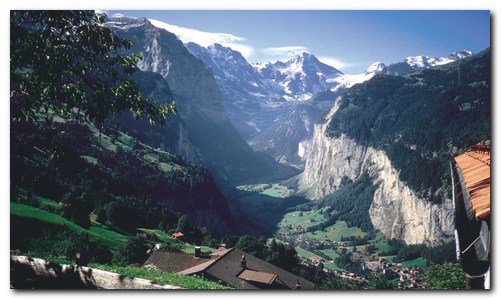 ---
The Pension Beaurepas – critical commentary
The international element
This is another of James's tales based on his favourite 'international theme' – that is the relationship between America and Europe. It is also concerned with a topic he was making his own around this time following the success of Daisy Miller the year before – the new American woman. The novelty here is that he presents not one but two American families – the Churches and the Rucks, who characterise two different aspects of Americans in Europe.
Mrs Church has exiled herself permanently to Europe – largely for financial reasons. She claims that she does not have enough money to return to the USA. But she is also culturally voracious, and wishes to enjoy the best of everything – a fact comically represented by her demanding higher and higher material standards at the pension Beaurepas, without paying any extra on her weekly rent.
This state of permanent exile is frustrating to her daughter Aurora, because she feels stifled by the social conventions which obtain in Europe. It is regarded dangerously improper for her to be in the English Garden with her temporary friend Sophy Ruck, because neither of them would be considered properly chaperoned. Worse than that, they join the company of two men – the narrator and Monsieur Pigeonneau – and rather innocently enjoy an ice cream together. Mrs Church disapproves so strongly that she intervenes and takes her daughter back home in a closed cab.
But Aurora is intelligent and well-informed enough to know that she would enjoy more personal liberty if she were to live in America. She is forthright, outspoken, and quite witty – but as a woman with a profession or money of her own, she must accept the social protection of her mother. However, she does have sufficient spirit to think of contacting the American consulate to help her get back home.
The Ruck mother and daughter on the other hand are simply examples of vulgar consumerism. Their only thought is to spend Mr Ruck's money on jewellery and fripperies – at a point when the narrator believes he is in danger of becoming bankrupt because of the bad commercial climate back in the United States.
It is of interest to note that this tale is closely related to two others that James wrote around the same time – A Bundle of Letters (1879) and The Point of View (1882). They even have some characters in common. They also share a gently satirical tone and an episodic, unstructured composition.
There is almost no attempt to create any plot or even dramatic tension in The Pension Beaurepas. The narrator arrives at the Swiss pension and after describing the people he encounters, he departs for England unchanged. The two American families, the Churches and the Rucks, arrive, there is limited social interaction, and then the Churches leave for Dresden whilst the Rucks might – or might not – be on the point of returning to the USA. The tale is a lightweight and quite amusing study in manners, but lacks the density of a fully constructed narrative.
However, the tale takes on an extra layer of significance when it is read alongside its companion piece, The Point of View (1882). For in the later tale we learn that Aurora does in fact manage to travel back to America with her mother, and she knows that the search for a husband has failed because she has no dowry. Moreover, in her letter to a friend in Paris she reports that the Rucks (who are also on board) are now confirmed as bankrupt.
There were two literary experiments going on here at the same time. These are the only instances of James linking characters and story development between separate tales in this way, exploring the possibilities of a shifting point of view. And the two stories A Bundle of Letters and The Point of View are the only instances of his adopting the epistolary form of narrative.
---
The Pension Beaurepas – study resources

The Complete Works of Henry James – Kindle – Amazon UK

The Complete Works of Henry James – Kindle – Amazon US

Complete Stories 1884—1891 – Library of America – Amazon UK

Complete Stories 1884—1891 – Library of America – Amazon US

Tales of Henry James – Norton Critical Editions

The Pension Beaurepas – eBook formats at Project Gutenberg

The Cambridge Companion to Henry James – Amazon UK

Henry James at Wikipedia – biographical notes, links

Henry James at Mantex – tutorials, biography, study resources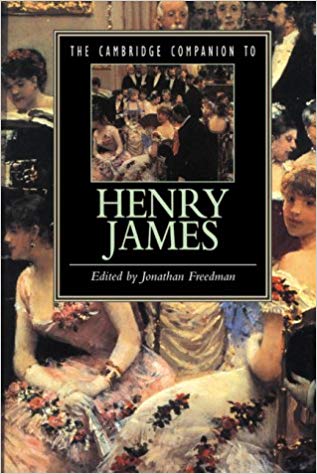 ---
The Pension Beaurepas – story synopsis
Part I.   A young and un-named American narrator with literary aspirations goes to live in a Geneva boarding house in order to see 'life' and gather experience of society whilst at the same time practising his French.
Part II.   He is joined at the pension by Mr Ruck, an American businessman who has been ordered to take a holiday by his doctor, even though he would prefer to be back home, attending to his commercial interests in timber.
Part III.   Mr Ruck's wife and daughter Sophy deeply regret having left the glamour of staying in Paris, and they are intent on shopping for jewellery whilst in Geneva.
Part IV.   They are joined at the pension by fellow Americans Mrs Church and her daughter Aurora who live in Europe permanently because they cannot afford to go home. Aurora yearns for her homeland, which she left as a child.
Part V.   The narrator is interrogated by Mrs Church on the state of American youth and its ideals. He suggests letting Aurora return to America, but Mrs Church argues that they are very comfortable in Europe.
Part VI.   Madame Beaurepas thinks that Mrs Church is parading her daughter around Europe in search of a bourgeois husband. The narrator talks to Mr Ruck about business back in America, which is not good, whilst Mrs Church and Sophy are shopping.
Part VII.   The narrator and ageing womaniser M. Pigeonneau walk in the English Garden and eat ice cream with Sophy and Aurora. Their discussion is about correct behaviour for young women. Aurora is witty, but she feels restricted by social conventions and longs for the freedoms which living in America would afford her. Mrs Church arrives and immediately breaks up the gathering, with the implication that it is not proper.
Part VIII.   The narrator and Mrs Church discuss the Rucks and their lack of sophistication. The narrator thinks that the wife and daughter are spending too much and that Mr Ruck is in danger of bankruptcy. It is also thought by both of them that Sophy is a bad influence on Aurora. Mrs Church tries to encourage Mr Ruck to leave the pension and go on to Chamonix
Part IX.   Mrs Church tries, without success, to persuade Madame Beaurepas to evict the Rucks. Aurora and her mother leave the pension. The narrator and Mr Ruck encounter Mrs Ruck and Sophy in a jewellery shop, where they insist they want an expensive bracelet. But Mr Ruck announces that they are going back to New York. The narrator leaves the pension and goes to join his brother in London.
---
The Pension Beaurepas – characters
| | |
| --- | --- |
| — | the un-named narrator, a young American |
| Madame Beaurepas | the proprietor of the pension (73) |
| Monsieu Pigeonneau | an ageing French womaniser and gallant |
| Mr Ruck | an American businessman |
| Mrs Ruck | his wife |
| Sophy Ruck | their pretty daughter (21) |
| Mrs Church | an American expatriate living in Europe |
| Aurora Church | her clever but homesick daughter |
---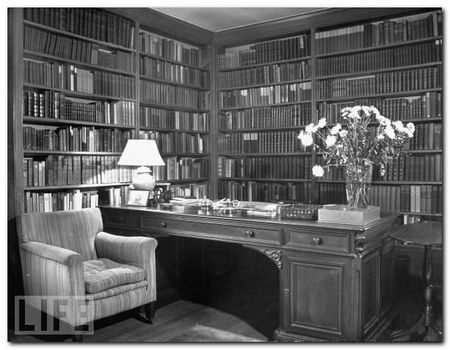 Henry James's study
---
Further reading
Biographical

Theodora Bosanquet, Henry James at Work, University of Michigan Press, 2007.

F.W. Dupee, Henry James: Autobiography, Princeton University Press, 1983.

Leon Edel, Henry James: A Life, HarperCollins, 1985.

Philip Horne (ed), Henry James: A Life in Letters, Viking/Allen Lane, 1999.

Henry James, The Letters of Henry James, Adamant Media Corporation, 2001.

Fred Kaplan, Henry James: The Imagination of Genius, Johns Hopkins University Press, 1999

F.O. Matthieson (ed), The Notebooks of Henry James, Oxford University Press, 1988.
Critical commentary

Elizabeth Allen, A Woman's Place in the Novels of Henry James London: Macmillan Press, 1983.

Ian F.A. Bell, Henry James and the Past, London: Palgrave Macmillan, 1993.

Millicent Bell, Meaning in Henry James, Cambridge (MA): Harvard University Press, 1993.

Harold Bloom (ed), Modern Critical Views: Henry James, Chelsea House Publishers, 1991.

Kirstin Boudreau, Henry James's Narrative Technique, Macmillan, 2010.

J. Donald Crowley and Richard A. Hocks (eds), The Wings of the Dove, New York: W.W. Norton and Company, 1978.

Victoria Coulson, Henry James, Women and Realism, Cambridge University Press, 2009.

Daniel Mark Fogel, A Companion to Henry James Studies, Greenwood Press, 1993.

Virginia C. Fowler, Henry James's American Girl: The Embroidery on the Canvas, Madison (Wis): University of Wisconsin Press, 1984.

Jonathan Freedman, The Cambridge Companion to Henry James, Cambridge University Press, 1998.

Judith Fryer, The Faces of Eve: Women in the Nineteenth Century American Novel, Oxford: Oxford University Press, 1976

Roger Gard (ed), Henry James: The Critical Heritage, London: Routledge, 1968.

Tessa Hadley, Henry James and the Imagination of Pleasure, Cambridge University Press, 2009.

Barbara Hardy, Henry James: The Later Writing (Writers & Their Work), Northcote House Publishers, 1996.

Richard A. Hocks, Henry James: A study of the short fiction, New York: Twayne Publishers, 1990.

Donatella Izzo, Portraying the Lady: Technologies of Gender in the Short Stories of Henry James, University of Nebraska Press, 2002.

Colin Meissner, Henry James and the Language of Experience, Cambridge University Press, 2009

John Pearson (ed), The Prefaces of Henry James, Pennsylvania State University Press, 1993.

Richard Poirer, The Comic Sense of Henry James, Oxford: Oxford University Press, 1967.

Hugh Stevens, Henry James and Sexuality, Cambridge University Press, 1998.

Merle A. Williams, Henry James and the Philosophical Novel, Cambridge University Press, 1993.

Judith Woolf, Henry James: The Major Novels, Cambridge University Press, 1991.

Ruth Yeazell (ed), Henry James: A Collection of Critical Essays, Longmans, 1994.
---
Other works by Henry James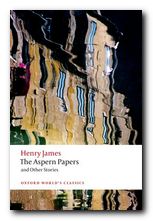 The Aspern Papers (1888) is a psychological drama set in Venice which centres on the tussle for control of a great writer's correspondence. An elderly lady, ex-lover of the writer, seeks a husband for her daughter. But the potential purchaser of the papers is a dedicated bachelor. Money is also at stake – but of course not discussed overtly. There is a refined battle of wills between them. Who will win in the end? As usual, James keeps the reader guessing. The novella is a masterpiece of subtle narration, with an ironic twist in its outcome. This collection of stories also includes three of his accomplished long short stories – The Private Life, The Middle Years, and The Death of the Lion.


Buy the book from Amazon UK


Buy the book from Amazon US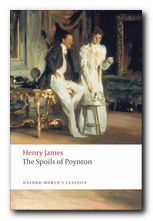 The Spoils of Poynton (1896) is a short novel which centres on the contents of a country house, and the question of who is the most desirable person to inherit it via marriage. The owner Mrs Gereth is being forced to leave her home to make way for her son and his greedy and uncultured fiancee. Mrs Gereth develops a subtle plan to take as many of the house's priceless furnishings with her as possible. But things do not go quite according to plan. There are some very witty social ironies, and a contest of wills which matches nouveau-riche greed against high principles. There's also a spectacular finale in which nobody wins out.


Buy the book from Amazon UK


Buy the book from Amazon US
---
Henry James – web links
Henry James at Mantex
Biographical notes, study guides, tutorials on the Complete Tales, book reviews. bibliographies, and web links.
The Complete Works
Sixty books in one 13.5 MB Kindle eBook download for £1.92 at Amazon.co.uk. The complete novels, stories, travel writing, and prefaces. Also includes his autobiographies, plays, and literary criticism – with illustrations.
The Ladder – a Henry James website
A collection of eTexts of the tales, novels, plays, and prefaces – with links to available free eTexts at Project Gutenberg and elsewhere.
A Hyper-Concordance to the Works
Japanese-based online research tool that locates the use of any word or phrase in context. Find that illusive quotable phrase.
The Henry James Resource Center
A web site with biography, bibliographies, adaptations, archival resources, suggested reading, and recent scholarship.
Online Books Page
A collection of online texts, including novels, stories, travel writing, literary criticism, and letters.
Henry James at Project Gutenberg
A major collection of eTexts, available in a variety of eBook formats.
The Complete Letters
Archive of the complete correspondence (1855-1878) work in progress – published by the University of Nebraska Press.
The Scholar's Guide to Web Sites
An old-fashioned but major jumpstation – a website of websites and resouces.
Henry James – The Complete Tales
Tutorials on the complete collection of over one hundred tales, novellas, and short stories.
Henry James on the Internet Movie Database
Adaptations of James's novels and stories for the cinema and television – in various languages. Full details of directors and actors, production features, film reviews, box office, and even quizzes.
© Roy Johnson 2014
---
More tales by James
More on literature
More on the novella
More on literary studies
More on short stories
---