tutorial, synopsis, commentary, and study resources
Together and Apart was probably written in early 1925. It is one of a number of short stories by Virginia Woolf set at a party in the Westminster home of Richard and Clarissa Dalloway, the hosts of the central social event in her novel Mrs Dalloway (1925). The story originally carried the (slightly ironic) title of The Conversation, and it was first published in A Haunted House (1944).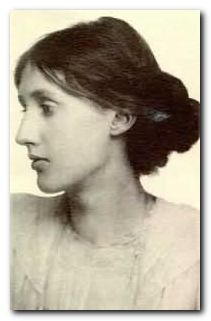 Virginia Woolf
---
Together and Apart – commentary
In all these short sketches and stories based on figures circulating in Clarissa Dalloway's drawing room, there is a common theme of a failure of communication. Occasions which are designed to offer social interaction to her guests are revealed as a series of communication breakdowns, gulfs of empathy, and studies in solipsism.
This story brings together two different forms of egoism which prevent any meaningful communication taking place. Roderick Serle is encased in a morbid form of self-congratulation and unwarranted self-esteem. He is also guilty of philosophic bad faith, blaming his lack of success on too intense an engagement with the world around him — 'He had involved himself too deep in life' — which is exactly the opposite of the case.
Ruth Anning on the other hand has retreated into a tiny world which excludes any dangers of engagement. She has few friends, and comforts herself with what appears to be a tightly circumscribed domestic life — 'She had Sarah, Arthur, the cottage, the chow'. Despite this reserve she is on the verge of being touched by — 'She could imagine something different, more like lightening, more intense. She could imagine some physical sensation. She could imagine —' but at this very point she puts a stop to her own feelings.
Point of view
By 1925 Virginia Woolf was very much in control of the modernist technique of shifting point of view she had pioneered in earlier works such as Jacob's Room. She combined this with a sense of fluidity or mosaic-like topic-shifting in her narratives to produce some extraordinarily long sentences:
'Yes, I know Canterbury,' he said reminiscently, sentimentally, inviting, Miss Anning felt, discreet questions, and that was what made him interesting to so many people, and it was this extraordinary facility and responsiveness to talk on his part that had been his undoing, so he thought, often, taking his studs out and putting his keys and small change on the dressing-table after one of these parties (and he went out sometimes almost every night in the season), and, going down to breakfast, becoming quite different, grumpy, unpleasant at breakfast to his wife, who was an invalid, and never went out, but had old friends to see her sometimes, women friends for the most part, interested in Indian philosophy and different cures and different doctors, which Roderick Serle snubbed off by some caustic remark too clever for her to meet, except by gentle expostulations and a tear or two — he had failed, he often thought, because he could not cut himself off utterly from the society of and the company of women, which was so necessary to him, and write.
The statement begins with his reported speech, but then in the two adverbs immediately following — 'reminiscently, sentimentally' — the first might represent Serle's point of view, whereas the second suggests an authorial criticism. They are followed by the verb 'inviting', which leads directly into the narrative taking up Miss Anning's point of view.
The following phrase whose subject is 'this extraordinary facility' appears to be ambiguously unattached to a point of view — until it is anchored to Serle again with 'so he thought', after which the narrative returns to a third person omniscient narrative mode, describing his unfeeling behaviour towards his wife, until it returns to his point of view as he reflects that it is his engagement with 'life' that has prevented him from writing.
So the single sentence includes three different points of view; three locations; and four identifiable subjects of interest, and apart from the curious hesitation of 'sometimes almost' runs fluently for almost two hundred words.
---
Together and Apart – study resources

The Complete Shorter Fiction – Vintage Classics – Amazon UK

The Complete Shorter Fiction – Vintage Classics – Amazon US

The Complete Shorter Fiction – Harcourt edition – Amazon UK

The Complete Shorter Fiction – Harcourt edition – Amazon US

Monday or Tuesday and Other Stories – Gutenberg.org

Kew Gardens and Other Stories – Hogarth reprint – Amazon UK

Kew Gardens and Other Stories – Hogarth reprint – Amazon US

The Mark on the Wall – Oxford World Classics edition – Amazon UK

The Mark on the Wall – Oxford World Classics edition – Amazon US

The Complete Works of Virginia Woolf – Kindle edition

The Cambridge Companion to Virginia Woolf – Amazon UK

Virginia Woolf – Authors in Context – Amazon UK

The Cambridge Introduction to Virginia Woolf – Amazon UK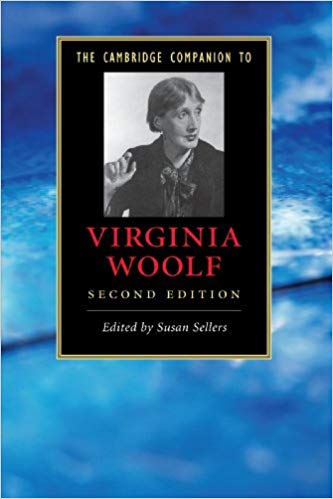 ---
Together and Apart – story synopsis
Two people are introduced to each other by Clarissa Dalloway at one of her parties in Westminster, London. Ruth Anning is a timid spinster of forty and Roderick Serle is a fifty year old would-be poet with an invalid wife. They make halting small talk which does not in an way reflect their interior thoughts.
She rationalises the fact that she hasn't got many friends, whilst he hides behind a facade of conventionality. He feels as if he as not achieved as much as he should in life, but since Miss Anning is not aware of this shortcoming, he thinks that their meeting presents him with a new opportunity.
Serle rationalises his lack of success with the idea that he has been too engaged with 'life' – when all the evidence suggests that the opposite is likely to be the case. He regards himself as a poet and compares himself favourably with Wordsworth. Miss Anning is impressed by an image he uses to describe a fellow guest, but she is unable to understand the fluctuations in her own feelings towards him.
Their desultory conversation centres on the fact that she once visited Canterbury, the city where he grew up. Her thoughts about it are quite different to his, but a sudden congruence strikes them both and prompts her to wonder if marriage might have provided more excitement in her life. But she immediately closes down the topic in her mind, as she does not have the language to deal with it.
Both of them recognise that they have come to an impasse, so they revert to stock gestures and an embarrassed silence – from which they are rescued by the arrival of another guest at the party.
---
Further reading

Quentin Bell. Virginia Woolf: A Biography. New York: Harcourt Brace Jovanovich, 1972.

Hermione Lee. Virginia Woolf. New York: Alfred A. Knopf, 1997.

Nicholas Marsh. Virginia Woolf, the Novels. New York: St. Martin's Press, 1998.

John Mepham, Virginia Woolf. New York: St. Martin's Press, 1992.

Natalya Reinhold, ed. Woolf Across Cultures. New York: Pace University Press, 2004.

Michael Rosenthal, Virginia Woolf: A Critical Study. New York: Columbia University Press, 1979.

Susan Sellers, The Cambridge Companion to Virginia Woolf, Cambridge University Press, 2010.

Virginia Woolf, The Common Reader. New York: Harvest Books, 2002.

Alex Zwerdling, Virginia Woolf and the Real World. Berkeley: University of California Press, 1986.
---
Other works by Virginia Woolf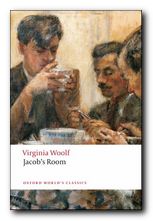 Jacob's Room (1922) was Woolf's first and most dramatic break with traditional narrative fiction. It was also the first of her novels she published herself, as co-founder of the Hogarth Press. This gave her for the first time the freedom to write exactly as she wished. The story is a thinly disguised portrait of her brother Thoby – as he is perceived by others, and in his dealings with two young women. The novel does not have a conventional plot, and the point of view shifts constantly and without any signals or transitions from one character to another. Woolf was creating a form of story telling in which several things are discussed at the same time, creating an impression of simultaneity, and a flow of continuity in life which was one of her most important contributions to literary modernism.


Buy the book – Amazon UK


Buy the book – Amazon US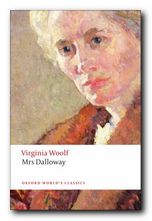 Mrs Dalloway (1925) is probably the most accessible of her great novels. A day in the life of a London society hostess is used as the structure for her experiments in multiple points of view. The themes she explores are the nature of personal identity; memory and consciousness; the passage of time; and the tensions between the forces of Life and Death. The novel abandons conventional notions of plot in favour of a mosaic of events. She gives a very lyrical response to the fundamental question, 'What is it like to be alive?' And her answer is a sensuous expression of metropolitan existence. The novel also features her rich expression of 'interior monologue' as a narrative technique, and it offers a subtle critique of society recovering in the aftermath of the first world war. This novel is now seen as a central text of English literary modernism.


Buy the book – Amazon UK


Buy the book – Amazon US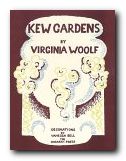 Kew Gardens is a collection of experimental short stories in which Woolf tested out ideas and techniques which she then later incorporated into her novels. After Chekhov, they represent the most important development in the modern short story as a literary form. Incident and narrative are replaced by evocations of mood, poetic imagery, philosophic reflection, and subtleties of composition and structure. The shortest piece, 'Monday or Tuesday', is a one-page wonder of compression. This collection is a cornerstone of literary modernism. No other writer – with the possible exception of Nadine Gordimer, has taken the short story as a literary genre as far as this.


Buy the book – Amazon UK


Buy the book – Amazon US
---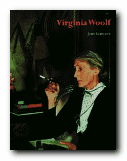 Virginia Woolf is a readable and well illustrated biography by John Lehmann, who at one point worked as her assistant and business partner at the Hogarth Press. It is described by the blurb as 'A critical biography of Virginia Woolf containing illustrations that are a record of the Bloomsbury Group and the literary and artistic world that surrounded a writer who is immensely popular today'. This is an attractive and very accessible introduction to the subject which has been very popular with readers ever since it was first published..


Buy the book – Amazon UK


Buy the book – Amazon US
---
Virginia Woolf – web links
Virginia Woolf at Mantex
Biographical notes, study guides to the major works, book reviews, studies of the short stories, bibliographies, web links, study resources.
Blogging Woolf
Book reviews, Bloomsbury related issues, links, study resources, news of conferences, exhibitions, and events, regularly updated.
Virginia Woolf at Wikipedia
Full biography, social background, interpretation of her work, fiction and non-fiction publications, photograph albumns, list of biographies, and external web links
Virginia Woolf at Gutenberg
Selected eTexts of her novels and stories in a variety of digital formats.
Woolf Online
An electronic edition and commentary on To the Lighthouse with notes on its composition, revisions, and printing – plus relevant extracts from the diaries, essays, and letters.
Hyper-Concordance to Virginia Woolf
Search texts of all the major novels and essays, word by word – locate quotations, references, and individual terms
Orlando – Sally Potter's film archive
The text and film script, production notes, casting, locations, set designs, publicity photos, video clips, costume designs, and interviews.
Women's History Walk in Bloomsbury
Tour of literary and political homes in Bloomsbury – including Gordon Square, Gower Street, Bedford Square, Tavistock Square, plus links to women's history web sites.
Virginia Woolf Society of Great Britain
Bulletins of events, annual lectures, society publications, and extensive links to Woolf and Bloomsbury related web sites
BBC Audio Essay – A Eulogy to Words
Charming sound recording of radio talk given by Virginia Woolf in 1937 – a podcast accompanied by a slideshow of photographs.
A Family Photograph Albumn
Leslie Stephen compiled a photograph album and wrote an epistolary memoir, known as the "Mausoleum Book," to mourn the death of his wife, Julia, in 1895 – an archive at Smith College – Massachusetts
Virginia Woolf first editions
Hogarth Press book jacket covers of the first editions of Woolf's novels, essays, and stories – largely designed by her sister, Vanessa Bell.
Virginia Woolf – on video
Biographical studies and documentary videos with comments on Virginia Woolf and the Bloomsbury Group and the social background of their times.
Virginia Woolf Miscellany
An archive of academic journal essays 2003—2014, featuring news items, book reviews, and full length studies.
© Roy Johnson 2014
---
More on Virginia Woolf
Virginia Woolf – short stories
Virginia Woolf – greatest works
Virginia Woolf – criticism
Virginia Woolf – life and works
---