Virginia Woolf – web links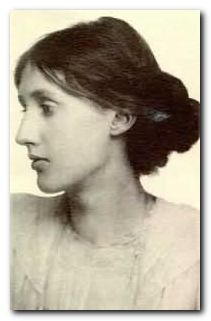 Virginia Woolf at Mantex
Biographical notes, study guides to the major works, book reviews, studies of the short stories, bibliographies, web links, study resources.

Blogging Woolf
Book reviews, Bloomsbury related issues, links, study resources, news of conferences, exhibitions, and events, regularly updated.

Virginia Woolf at Wikipedia
Full biography, social background, interpretation of her work, fiction and non-fiction publications, photograph albumns, list of biographies, and external web links

Virginia Woolf at Gutenberg
Selected eTexts of the novels The Voyage Out, Night and Day, Jacob's Room, and the collection of stories Monday or Tuesday in a variety of digital formats.

Woolf Online
An electronic edition and commentary on To the Lighthouse with notes on its composition, revisions, and printing – plus relevant extracts from the diaries, essays, and letters.

Hyper-Concordance to Virginia Woolf
Search texts of all the major novels and essays, word by word – locate quotations, references, and individual terms

Virginia Woolf – a timeline in phtographs
A collection of well and lesser-known photographs documenting Woolf's life from early childhood, through youth, marriage, and fame – plus some first edition book jackets – to a soundtrack by Philip Glass. They capture her elegant appearance, the big hats, and her obsessive smoking. No captions or dates, but well worth watching.

Women's History Walk in Bloomsbury
Tour of literary and political homes in Bloomsbury – including Gordon Square, Gower Street, Bedford Square, Tavistock Square, plus links to women's history web sites.

Virginia Woolf Society of Great Britain
Bulletins of events, annual lectures, society publications, and extensive links to Woolf and Bloomsbury related web sites

BBC Audio Essay – A Eulogy to Words
Charming sound recording of radio talk given by Virginia Woolf in 1937 – a podcast accompanied by a slideshow of photographs.

A Family Photograph Albumn
Leslie Stephen compiled a photograph album and wrote an epistolary memoir, known as the "Mausoleum Book," to mourn the death of his wife, Julia, in 1895 – an archive at Smith College – Massachusetts

Virginia Woolf first editions
Hogarth Press book jacket covers of the first editions of Woolf's novels, essays, and stories – largely designed by her sister, Vanessa Bell.

Virginia Woolf – on video
Biographical studies and documentary videos with comments on Virginia Woolf and the Bloomsbury Group and the social background of their times.

Virginia Woolf Miscellany
An archive of academic journal essays 2003—2014, featuring news items, book reviews, and full length studies.
---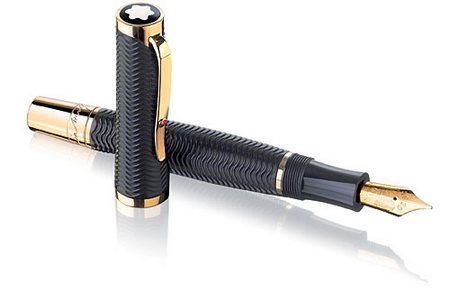 Mont Blanc pen – the Virginia Woolf special edition
---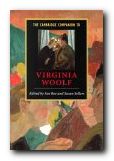 The Cambridge Companion to Virginia Woolf is collection of essays which addresses the full range of her intellectual perspectives – literary, artistic, philosophical and political. It provides new readings of all nine novels and fresh insight into Woolf's letters, diaries and essays. The progress of Woolf's thinking is revealed from Bloomsbury aestheticism through her hatred of censorship, corruption and hierarchy to her concern with all aspects of modernism. This book explores the immense range of social and political issues behind her search for new forms of narrative.
© Roy Johnson 2005
---
Virginia Woolf – web links
Virginia Woolf – greatest works
Virginia Woolf – criticism
Virginia Woolf – life and works
---