Hogarth Press first edition book jacket designs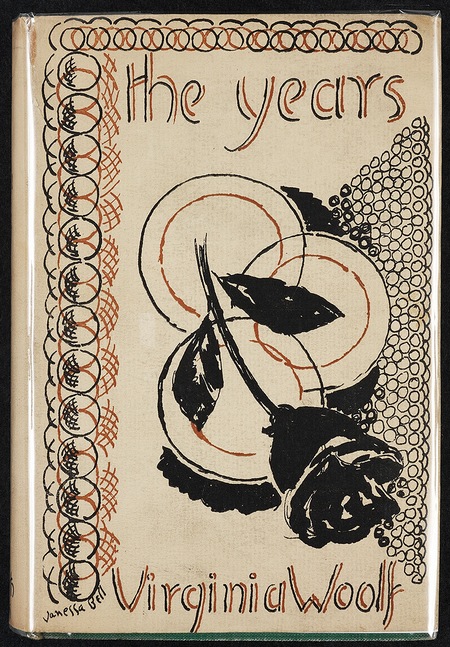 Virginia Woolf, The Years (1937) Cover design by Vanessa Bell.
"Leonard Woolf and many critics of the time considered The Years badly flawed in characterization and structure. Recent critics, however, mostly feminist, have opened up the novel in interesting ways, making virtues out of what were thought vices. Among other points, they have argued that The Years offers compelling evidence of Virginia Woolf's courage and genius in confronting and remaking herself as a woman in a sexist world, in focusing her frustrations to expose traditional masculine myths of marriage and sex. Such criticism and the textual studies of her revisions have made the novel seem one of the more interesting and ambitious of Woolf's books, its very ambiguities and muted anger part of its qualities. Leonard Woolf and the early male critics though it inferior to Virginia's great modernist novels, but the average reader in 1937 had no such qualms, flocking to it with relief after the difficulties of The Waves.

In spite of his reservations about its literary virtues, Leonard anticipated its popularity and ordered over 18,000 copies of The Years for publication on March 15, 1937. Its commercial success completely overshadowed Virginia's other novels. It sold over 13,000 copies in the first six months. In America, Harcourt Brace printed 10,000 copies for the first edition and quickly reprinted, as The Years sold over 30,000 copies in six months. It became an authentic American best-seller for 1937, ranking sixth on a list led by such heady company as Margaret Mitchell's Gone With the Wind and Kenneth Roberts' Northwest Passage and outranking John Steinbeck's Of Mice and Men. One check alone from Harcourt Brace on January 5, 1938 total led over $5,000."
J.H. Willis Jr, Leonard and Virginia Woolf as Publishers: The Hogarth Press 1917-1941
In 1937 Virginia Woolf appeared on the cover of Time magazine: she had achieved a remarkable level of critical recognition and esteem that was now translated into more popular acclaim and fame. The initial print run of The Years was the largest of any of Woolf's novels to that date. The focus of the novel is the passage of time as it traces the Pargiter family from 1880 up to the 'Present Day'. The novel met with high praise. David Garnett said the book "marks her as the greatest master of English" and is "the finest novel she has ever written" (New Statesman & Nation). Subsequent critical assessments have been more mixed. The novel sold very well in England and America making its way on to American best-seller lists. Vanessa Bell's jacket for the book features a rose surrounded by geometric patterns and is signed with her full name.
Elizabeth Willson Gordon, Woolf's-head Publishing: The Highlights and New Lights of the Hogarth Press
---
Hogarth Press studies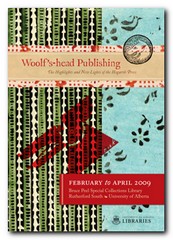 Woolf's-head Publishing is a wonderful collection of cover designs, book jackets, and illustrations – but also a beautiful example of book production in its own right. It was produced as an exhibition catalogue and has quite rightly gone on to enjoy an independent life of its own. This book is a genuine collector's item, and only months after its first publication it started to win awards for its design and production values. Anyone with the slightest interest in book production, graphic design, typography, or Bloomsbury will want to own a copy the minute they clap eyes on it.

Buy the book at Amazon UK


Buy the book at Amazon US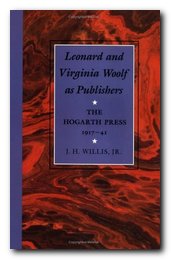 Leonard and Virginia Woolf as Publishers: Hogarth Press, 1917-41 John Willis brings the remarkable story of Leonard and Virginia Woolf's success as publishers to life. He generates interesting thumbnail sketches of all the Hogarth Press authors, which brings both them and the books they wrote into sharp focus. He also follows the development of many of its best-selling titles, and there's a full account of the social and cultural development of the press. This is a scholarly work with extensive footnotes, bibliographies, and suggestions for further reading – but most of all it is a very readable study in cultural history.

Buy the book at Amazon UK


Buy the book at Amazon US
© Roy Johnson 2005
---