selected and recommended reading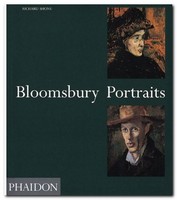 Bloomsbury Portraits is an updated and redesigned edition of Richard Shone's study of the painters of the Bloomsbury group. Vanessa Bell and Duncan Grant were at the centre of the interplay of personal and intellectual life that characterised the group and to whom the Bloomsbury writers often sat for portraits. As a friend of Duncan Grant at the end of his long life and as a frequent visitor to Charleston, Bloomsbury expert Richard Shone is well placed to dispel many of the myths and misconceptions that surround their work.


Buy the book from Amazon UK


Buy the book from Amazon US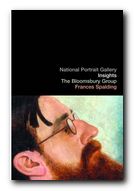 The Bloomsbury Group is a short but charming book, published by the National Portrait Gallery. It explores the impact of Bloomsbury personalities on each other, plus how they shaped the development of British modernism. But most of all it's a delightful collection of portrait paintings and photographs, with biographical notes. It has an introductory essay which outlines the development of Bloomsbury, followed by a series of portraits and the biographical sketches of the major figures.

Buy the book from Amazon UK


Buy the book from Amazon US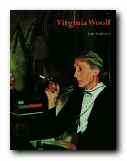 Virginia Woolf is a readable and well illustrated biography by John Lehmann, who at one point worked as her assistant at the Hogarth Press. Later he bought out her shares and became a full business partner of Leonard Woolf – remaining a close friend of the couple throughout their lives. It is described by the blurb as 'A critical biography of Virginia Woolf containing illustrations that are a record of the Bloomsbury Group and the literary and artistic world that surrounded a writer who is immensely popular today'. This is an attractive and very accessible introduction to the writer and her intellectual milieu.


Buy the book from Amazon UK


Buy the book from Amazon US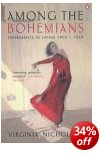 Among the Bohemians: Experiments in Living 1900—1930 was written by Virginia Nicholson, Quentin Bell's daughter and grand-daughter of Vanessa Bell, who was Virginia Woolf's sister. Bloomsbury lies at the heart of the book in its portraits of Ralph Partridge, Virginia Woolf, Duncan Grant, Lytton Strachey, Dora Carrington, and Katherine Mansfield, plus peripheral figures such as Arthur Ransome, Rupert Brooke, Augustus John, Nina Hamnett, and Dylan and Caitlin Thomas. Very amusing, well written, and every page dense with top class gossip and anecdotes. She looks at their tangled love lives naturally, but also their radical ideas on money (and poverty) food, dress, and even child-raising. Highly recommended.


Buy the book from Amazon UK


Buy the book from Amazon US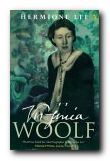 Virginia Woolf, a biography by Hermione Lee is strongly recommended if you would prefer something more advanced and intellectually demanding. It assumes you know the general background to her life and the Bloomsbury group. Lee writes from an academic perspective, and extricates Woolf from clichs about madness and modernism to reveal a vigorous artist whose work is politically probing as well as psychologically delicate. This is one for the serious literary scholar – but it's nevertheless very readable.


Buy the book from Amazon UK


Buy the book from Amazon US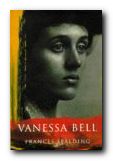 Vanessa Bell, Francis Spalding's excellent biography, sets out a portrait of this complex and talented woman who sacrificed a great deal of her time and efforts to looking after other people. She managed to stay on friendly terms with her lover, her husband, and her ex-lover – and to keep them friendly with each other. At the same time she was an active member of the Omega workshops, and her work in painting and the applied arts has been increasingly appreciated in the period since her death in 1961.


Buy the book from Amazon UK


Buy the book from Amazon US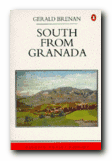 South from Granada is a travel writing classic in which the writer and cultural historian Gerald Brenan describes setting up home in a remote Spanish village in the 1920s. He has a marvellous grasp of geography; he captures the rugged atmosphere of the region; and he has a particularly detailed knowledge of botany. Local characters and customs are vividly recounted. Bloomsbury enthusiasts will be delighted by his hilarious accounts of visits made by Lytton Strachey (on a donkey) and Virginia Woolf under very difficult conditions, as well as a meeting with Roger Fry in Almeria.


Buy the book from Amazon UK


Buy the book from Amazon US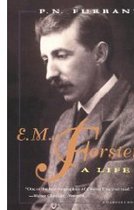 E.M.Forster: A Life is a readable and well illustrated biography by P.N. Furbank. This book has been much praised for the sympathetic understanding Nick Furbank brings to Forster's life and work, as well as to his relationships with other members of the Bloomsbury Group. He produced his now-classic novels whilst he was quite young, gave up writing fiction, and devoted his later years to political essays and literary criticism. This is also a very scholarly book, with plenty of fascinating details of the English literary world during Forster's surprisingly long life. Very well written too.

Buy the book from Amazon UK


Buy the book from Amazon US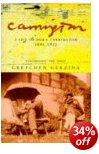 A Life of Dora Carrington 1893-1932 Because of her Bohemian lifestyle, her connection with the Bloomsbury group, her bobbed hair, and her outspoken views, Dora Carrington seemed to symbolize the 'new woman' of the twentieth century. This is a portrait of the woman who was once described as 'a strange wild beast'. She was a talented painter who had affairs with both men and women, and she devoted a great deal of the latter part of her life to looking after Lytton Strachey until she committed suicide when he died. Very popular with readers.


Buy the book from Amazon UK


Buy the book from Amazon US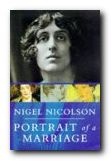 Portrait of a Marriage is a double biography of Vita Sackville-West and her husband Harold Nicolson, written by their son Nigel. It is based on an autobiographical manuscript found after Vita's death and describes the success of the marriage, despite the fact that they both had homosexual relationships with other people. It also captures some of the flavour of these complex personal relationships within the Bloomsbury Group, particularly Sackville-West's passionate affair with Violet Trefussis.

Buy the book from Amazon UK


Buy the book from Amazon US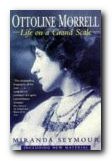 Ottoline Morrell: Life on a Grand Scale This biography reveals Ottoline Morrell, London's leading literary hostess during the first three decades of the 20th century. Augustus John, the Asquiths, T.S. Eliot, D.H. Lawrence, Lytton Strachey, Virginia Woolf and W.B. Yeats enjoyed her hospitality – and she was Bertrand Russell's mistress for many years. The book includes her lost correspondence with Strachey and Bertrand Russell's 2500 letters to her. It also throws light on her curious marriage to Philip Morrell, and offers a new perspective on Britain's artists and writers in the early 20th century.


Buy the book from Amazon UK


Buy the book from Amazon US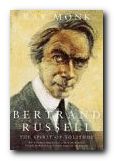 Bertrand Russell: 1872-1920 The Spirit of Solitude is the first volume of Ray Monk's acclaimed biography of Bertrand Russell, covering the first 50 years of his life. It deals with his childhood, his early works including Principia Mathematica, his relationships with prominent contemporaries, his bizarre sex life, his conscientious objection in World War I, and his visits abroad. Russell was an active member of the Bloomsbury Group, and had tempestuous relationships with both men and women.

Buy the book from Amazon UK


Buy the book from Amazon US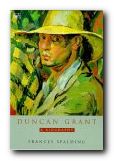 Duncan Grant – a Biography Francis Spalding's book is the standard account of his life, which stretched from the Victorian age into the modern era. Duncan Grant was one of the best-known names on the British art scene and one of the most charismatic members of the Bloomsbury set. His life spanned great changes in society and art, from Edwardian times to the 1970s. Although he was a homosexual, he lived devotedly and worked throughout his life with fellow artist and former lover Vanessa Bell.


Buy the book from Amazon UK


Buy the book from Amazon US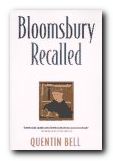 Bloomsbury Recalled Quentin Bell was one of the last surviving members of the Bloomsbury circle. Here he offers a candid portrait gallery of major and peripheral Bloomsbury figures. His father,Clive Bell, married the author's mother, Vanessa Stephen in 1907 but pursued love affairs while Vanessa, after a clandestine affair with art critic Roger Fry, lived openly with bisexual painter Duncan Grant, with whom she had a daughter. Clive, Duncan and Vanessa were reunited under one roof in 1939, and the author conveys a sense of the emotional strain of growing up in 'a multi-parent family'. Acclaimed biographer of his aunt, Virginia Woolf, Bell here defends her as a feminist and pacifist. Along with chapters on John Maynard Keynes, Ottoline Morrell and art historian-spy Anthony Blunt, there are glimpses of Lytton Strachey, novelist David Garnett, and Dame Ethel Smyth, the pipe-smoking lesbian composer, who fell in love with Virginia Woolf.


Buy the book from Amazon UK


Buy the book from Amazon US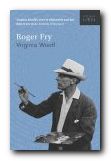 Roger Fry, Virginia Woolf's authorised biography, traces the development of his aesthetic practice and theories – after first graduating in science from Cambridge. He was the oldest member of the Bloomsbury Group, and influenced much of its ideas concerning fine and decorative arts. In partnership with his one-time lover Vanessa Bell, he was the founder of the Omega workshop, and he became a leading art critic as well as a successful painter in his own right. Don't expect any spicy personal details: Woolf concentrates on his aesthetic theories and his public life.


Buy the book from Amazon UK


Buy the book from Amazon US
---
Bloomsbury Group – web links

Hogarth Press first editions
Annotated gallery of original first edition book jacket covers from the Hogarth Press, featuring designs by Vanessa Bell, Roger Fry, and others.

The Omega Workshops
A brief history of Roger Fry's experimental Omega Workshops, which had a lasting influence on interior design in post First World War Britain.

The Bloomsbury Group and War
An essay on the largely pacifist and internationalist stance taken by Bloomsbury Group members towards the First World War.

Tate Gallery Archive Journeys: Bloomsbury
Mini web site featuring photos, paintings, a timeline, sub-sections on the Omega Workshops, Roger Fry, and Duncan Grant, and biographical notes.

Bloomsbury: Books, Art and Design
Exhibition of paintings, designs, and ceramics at Toronto University featuring Hogarth Press, Vanessa Bell, Dora Carrington, Quentin Bell, and Stephen Tomlin.

Blogging Woolf
A rich enthusiast site featuring news of events, exhibitions, new book reviews, relevant links, study resources, and anything related to Bloomsbury and Virginia Woolf

Hyper-Concordance to Virginia Woolf
Search the texts of all Woolf's major works, and track down phrases, quotes, and even individual words in their original context.

A Mrs Dalloway Walk in London
An annotated description of Clarissa Dalloway's walk from Westminster to Regent's Park, with historical updates and a bibliography.

Women's History Walk in Bloomsbury
Annotated tour of literary and political homes in Bloomsbury, including Gordon Square, University College, Bedford Square, Doughty Street, and Tavistock Square.

Virginia Woolf Society of Great Britain
News of events, regular bulletins, study materials, publications, and related links. Largely the work of Virginia Woolf specialist Stuart N. Clarke.

BBC Audio Essay – A Eulogy to Words
A charming sound recording of a BBC radio talk broadcast in 1937 – accompanied by a slideshow of photographs of Virginia Woolf.

A Family Photograph Albumn
Leslie Stephens' collection of family photographs which became known as the Mausoleum Book, collected at Smith College – Massachusetts.

Bloomsbury at Duke University
A collection of book jacket covers, Fry's Twelve Woodcuts, Strachey's 'Elizabeth and Essex'.
© Roy Johnson 2000-2014
---
More on biography
More on the Bloomsbury Group
Twentieth century literature
---