tutorial, commentary, and study resources
Collaboration was first published in The English Illustrated Magazine for September 1892. It next appeared in the collection of Henry James tales The Private Life published in London by Osgood McIllvaine in 1893. The other stories included in this volume were The Wheel of Time, Lord Beaupre, The Visits, Owen Wingrave, and The Private Life.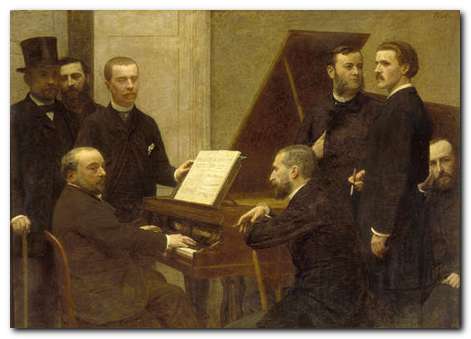 Henri Fantin-Latour (1836-1904)
---
Collaboration – story synopsis
An un-named American artist living in Paris holds regular soirees for his friends, who are poets, musicians, and critics of various nationalities. There is rivalry and contention on nationalistic and aesthetic questions such as 'the novel' and 'artistic temperament'.
The French poet Vendemer likes the music of the German composer Heidenmauer, who reciprocates by liking the Frenchman's poems. Heidenmauer sets some of the poems to music, which impresses the author. As a result Heidenmauer then asks Vendemer to collaborate with him on an opera, an offer which he accepts. Vendemer believes that Art knows no patriotism or boundaries.
The narrator is reproached by ultra-patriotic Madame de Brindes for encouraging this collaboration. Having lost husband and relatives during the Franco-Prussian war of 1870—1871, she is inimical to all things German. Unless the collaboration is stopped, she will call off the engagement of her daughter Paula to Vendemer. She appeals to the narrator, asking him to persuade Vendemer to cancel the project – but his attempt fails.
Heidenmauer and Vendemer go to live together in Italy, short of money but fuelled by their creative enthusiasm. The engagement is called off as threatened, and yet Paula plays Heidenmauer's compositions at the piano. The narrator sees this as the triumph of Art over prejudice.
---
Principal characters
| | |
| --- | --- |
| I | the un-named narrator, an American artist and bon viveur |
| Alfred Bonns | an American journalist and critic |
| Herman Heidenmauer | a Bavarian composer |
| Madam Marie de Brindes | a 'poor' anti-German Frenchwoman |
| Paula de Brindes | her daughter with no dowry |
| Felix Vendemer | a French poet, Paula's fiancé |
---
Study resources

The Complete Works of Henry James – Kindle edition – Amazon UK

The Complete Works of Henry James – Kindle edition – Amazon US

Complete Stories 1874—1884 – Library of America – Amazon UK

Complete Stories 1874—1884 – Library of America – Amazon US

The Cambridge Companion to Henry James – Amazon UK

Henry James at Wikipedia – biographical notes, links

Henry James at Mantex – tutorials, biography, study resources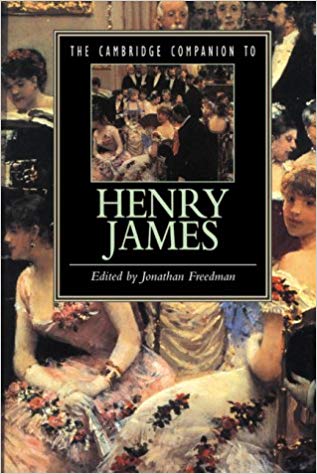 ---
Collaboration – critical commentary
This tale is hardly more than a sketch or an anecdote. James clearly sides with the argument that 'art knows no boundaries'. Although he was obviously sensitive to national temperaments and schools of art, about which he wrote a great deal – see French Novelists and Poets for example – James was a committed internationalist. He was after all born in the United States, educated largely in Europe, lived in England, France, and Italy for most of his adult life, and eventually took up British nationality as a symbol of solidarity during the First World War – at a time when America was maintaining its isolationist position of non-interference.
He also believed that the practice of the arts was a high and noble calling – though this story is unusual in having a musician as one of its principal characters. More usually, his artist figures are writers or painters. It is also relatively rare for him to create sympathetic characters in his work who are German.
---
Further reading
Biographical

Theodora Bosanquet, Henry James at Work, University of Michigan Press, 2007.

F.W. Dupee, Henry James: Autobiography, Princeton University Press, 1983.

Leon Edel, Henry James: A Life, HarperCollins, 1985.

Philip Horne (ed), Henry James: A Life in Letters, Viking/Allen Lane, 1999.

Henry James, The Letters of Henry James, Adamant Media Corporation, 2001.

Fred Kaplan, Henry James: The Imagination of Genius, Johns Hopkins University Press, 1999

F.O. Matthieson (ed), The Notebooks of Henry James, Oxford University Press, 1988.
Critical commentary

Elizabeth Allen, A Woman's Place in the Novels of Henry James London: Macmillan Press, 1983.

Ian F.A. Bell, Henry James and the Past, London: Palgrave Macmillan, 1993.

Millicent Bell, Meaning in Henry James, Cambridge (MA): Harvard University Press, 1993.

Harold Bloom (ed), Modern Critical Views: Henry James, Chelsea House Publishers, 1991.

Kirstin Boudreau, Henry James's Narrative Technique, Macmillan, 2010.

J. Donald Crowley and Richard A. Hocks (eds), The Wings of the Dove, New York: W.W. Norton and Company, 1978.

Victoria Coulson, Henry James, Women and Realism, Cambridge University Press, 2009.

Daniel Mark Fogel, A Companion to Henry James Studies, Greenwood Press, 1993.

Virginia C. Fowler, Henry James's American Girl: The Embroidery on the Canvas, Madison (Wis): University of Wisconsin Press, 1984.

Jonathan Freedman, The Cambridge Companion to Henry James, Cambridge University Press, 1998.

Roger Gard (ed), Henry James: The Critical Heritage, London: Routledge, 1968.

Tessa Hadley, Henry James and the Imagination of Pleasure, Cambridge University Press, 2009.

Barbara Hardy, Henry James: The Later Writing (Writers & Their Work), Northcote House Publishers, 1996.

Richard A. Hocks, Henry James: A study of the short fiction, New York: Twayne Publishers, 1990.

Donatella Izzo, Portraying the Lady: Technologies of Gender in the Short Stories of Henry James, University of Nebraska Press, 2002.

Colin Meissner, Henry James and the Language of Experience, Cambridge University Press, 2009

John Pearson (ed), The Prefaces of Henry James, Pennsylvania State University Press, 1993.

Richard Poirer, The Comic Sense of Henry James, Oxford: Oxford University Press, 1967.

Hugh Stevens, Henry James and Sexuality, Cambridge University Press, 1998.

Merle A. Williams, Henry James and the Philosophical Novel, Cambridge University Press, 1993.

Judith Woolf, Henry James: The Major Novels, Cambridge University Press, 1991.

Ruth Yeazell (ed), Henry James: A Collection of Critical Essays, Longmans, 1994.
---
Other works by Henry James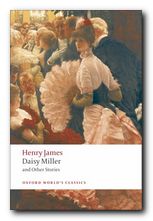 Daisy Miller (1879) is a key story from James's early phase in which a spirited young American woman travels to Europe with her wealthy but commonplace mother. Daisy's innocence and her audacity challenge social conventions, and she seems to be compromising her reputation by her independent behaviour. But when she later dies in Rome the reader is invited to see the outcome as a powerful sense of a great lost potential. This novella is a great study in understatement and symbolic power.


Buy the book from Amazon UK


Buy the book from Amazon US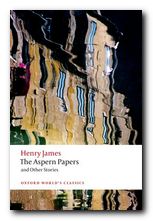 The Aspern Papers (1888) is a psychological drama set in Venice which centres on the tussle for control of a great writer's correspondence. An elderly lady, ex-lover of the writer, seeks a husband for her daughter. But the potential purchaser of the papers is a dedicated bachelor. Money is also at stake – but of course not discussed overtly. There is a refined battle of wills between them. Who will win in the end? As usual, James keeps the reader guessing. The novella is a masterpiece of subtle narration, with an ironic twist in its outcome. This collection of stories also includes three of his accomplished long short stories – The Private Life, The Middle Years, and The Death of the Lion.


Buy the book from Amazon UK


Buy the book from Amazon US
© Roy Johnson 2014
---
Henry James – web links
Henry James at Mantex
Biographical notes, study guides, tutorials on the Complete Tales, book reviews. bibliographies, and web links.
The Complete Works
Sixty books in one 13.5 MB Kindle eBook download for £1.92 at Amazon.co.uk. The complete novels, stories, travel writing, and prefaces. Also includes his autobiographies, plays, and literary criticism – with illustrations.
The Ladder – a Henry James website
A collection of eTexts of the tales, novels, plays, and prefaces – with links to available free eTexts at Project Gutenberg and elsewhere.
A Hyper-Concordance to the Works
Japanese-based online research tool that locates the use of any word or phrase in context. Find that illusive quotable phrase.
The Henry James Resource Center
A web site with biography, bibliographies, adaptations, archival resources, suggested reading, and recent scholarship.
Online Books Page
A collection of online texts, including novels, stories, travel writing, literary criticism, and letters.
Henry James at Project Gutenberg
A major collection of eTexts, available in a variety of eBook formats.
The Complete Letters
Archive of the complete correspondence (1855-1878) work in progress – published by the University of Nebraska Press.
The Scholar's Guide to Web Sites
An old-fashioned but major jumpstation – a website of websites and resouces.
Henry James – The Complete Tales
Tutorials on the complete collection of over one hundred tales, novellas, and short stories.
Henry James on the Internet Movie Database
Adaptations of James's novels and stories for the cinema and television – in various languages. Full details of directors and actors, production features, film reviews, box office, and even quizzes.
---
More tales by James
More on literature
More on the novella
More on literary studies
More on short stories
---