tutorial, commentary, synopsis, and study resources
The Wheel of Time (1892) first appeared in Cosmopolitan Magazine in December 1892 and January 1893. It later appeared in the collection of Henry James stories published by Osgood, McIlvaine later the same year. The other stories in the volume were The Private Life, Lord Beaupre, The Visits, Collaboration, and Owen Wingrave.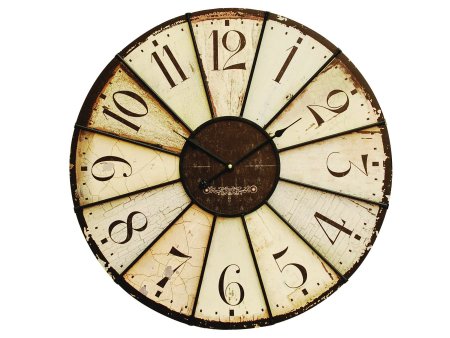 ---
The Wheel of Time – critical commentary
The main point of interest in this story is the twinning, inversions, and parallels which are drawn between the two generations – together with the ironic reversal of Fanny's appearance and Maurice's reaction to her.
The young Maurice cannot bring himself to propose marriage, despite his mother's encouragement, to the rich but plain Fanny Knocker – so he escapes the social expectations being made of him by fleeing abroad. Fanny falls seriously ill in a manner which suggests lovesickness.
Later, the older Maurice has a plain daughter of his own. The roles are reversed. He would like to marry off the plain Vera to Fanny's handsome son Arthur – thus 'correcting' the mistake he now feels he has made regarding Fanny. But Arthur behaves in the same way – fleeing abroad rather than marrying a plain woman. Vera too falls ill, but she actually dies.
Fanny's miraculous transformation from a plain young woman to spectacular mature beauty causes Maurice serious pangs of regret – so much so that he ends up reproaching her for not giving him sufficient warning when they first met. It is not quite clear from the text if this is to be taken as a faintly comic reaction or a more serious example of his essential egoism.
Eugene Onegin
This story is Henry James's variation of Pushkin's famous novel in verse, Eugene Onegin, but with an added twist. The centre of Pushkin's narrative is that an unsophisticated country girl, Tatyana, falls in love with the romantic but bored hero, Onegin. She writes a letter declaring her feelings to him – to which he doesn't even reply. Later he coldly rejects her, and makes matters worse by flirting with her sister.
Several years later Onegin meets Tatyana again at a ball in St Petersburg. She is now transformed into a mature and confident society beauty – completely unlike her younger self. Onegin becomes obsessed with her, even though she is now married to an ageing prince. He writes her several letters – to which she doe not reply. Eventually he confronts her and pleads to resume their former relationship. She admits that she still loves him, but refuses to be unfaithful to her husband. He is left bitterly regretting his lost opportunity.
---
The Wheel of Time – study resources

The Complete Works of Henry James – Kindle edition – Amazon UK

The Complete Works of Henry James – Kindle edition – Amazon US

Complete Stories 1892—1898 – Library of America – Amazon UK

Complete Stories 1892—1898 – Library of America – Amazon US

The Complete Tales of Henry James – Volume 8 – Digireads reprint – UK

The Cambridge Companion to Henry James – Amazon UK

The Complete Works of Henry James – Kindle eBook edition

The Wheel of Time – eBook formats at Project Gutenberg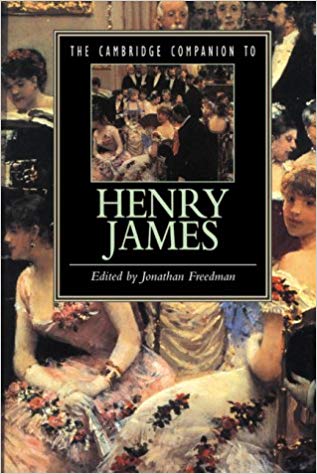 ---
The Wheel of Time- principal characters
| | |
| --- | --- |
| Lady Greywood | a society lady |
| Maurice Glanvil | her handsome third son, who is a failure |
| Vera Glanvil | Maurice's daughter, who is plain and short |
| Mrs Jane Knocker | Lady Greywood's friend |
| Fanny Knocker | her plain daughter, later Mrs Trejant |
| Arthur Trejant | Fanny's handsome son |
---
The Wheel of Time – plot summary
Part I.   General Knocker and his wife Jane have recently inherited money, and are on their way back from India to England. In Paris, Jane Knocker meets her old friend Lady Greyswood and seeks her help to find a husband for Fanny, her plain daughter.
A year later Lady Greyswood suggests the rich Fanny as a suitable match to her untalented but handsome son Maurice. He rejects the idea because Fanny is so plain: he wants an attractive wife. Lady Greyswood thinks it will be prudent to let the idea mature. However, when she invites the Knockers to dinner, Jane feigns a headache and sends Fanny in her place, so that she will meet Maurice. Following this, further social meetings take place.
Part II.   The two mothers plot and negotiate. Maurice has no money and no prospects, but is very handsome: Fanny is rich but plain. Lady Greyswood tries again to persuade Maurice to take an interest in Fanny, even revealing that Fanny is in love with him. He still rejects the idea because he thinks that Fanny is 'awful'.
Lady Greyswood lies about Maurice's feelings to Jane Knocker and tries to promote further meetings between the two younger people. Maurice then makes an effort to socialise with Fanny for the sake of his mother. He admits that she has talents, but eventually bolts for France when he cannot pretend any more. Fanny is taken ill – with the implication that she is sick with love for Maurice.
Part III.   Twenty years later Maurice is now a widower and is almost fifty years old. He has brought his daughter Vera to England to help launch her in society. But she is short and plain, and something of a disappointment to him. At a lunch party Vera meets a charming young man, and they all witness the unveiling of a portrait painting of a very beautiful woman, his mother, who turns out to be Fanny Knocker, now Mrs Trejant. The boy Arthur offers to introduce Maurice and Vera to his mother. Maurice reveals to Vera that the woman is an old friend.
Part IV.   Maurice waits impatiently for a dinner engagement with Mrs Trejant. He goes to see the portrait again and learns that she is popular, handsome, and is now a widow. He pays her a visit and is astonished to find that she is almost a different person than the one he knew. They compare notes about their respective lives, and are very amicable with each other. He asks her about the old agreement between their mothers – but she feigns ignorance.
Part V.   Maurice goes to see Mrs Trejant every day and feels he has never met such an interesting woman. She accommodates him warmly, but they do not discuss the nature of their previous relationship. Mrs Trejant takes an enthusiastic and protective interest in Vera. Her son Arthur suddenly goes to Ireland, and Maurice reflects on the similarities in their behaviour – bolting before the prospect of marrying a plain girl. Arthur however has good prospects, both financial and social.
Maurice patronisingly reproaches Mrs Trejant for not having warned him (a quarter of a century before) that she would not always be plain. Eventually, he convinces himself that she has always been in love with him, and that she now has a chance to show it.
Part VI.   Maurice realises that he is in love with Mrs Trejant. He arranges a formal dinner, and after everyone else has gone he asks her to marry him. But she refuses, and instead takes Vera to her estate in Derbyshire for six months. Maurice goes abroad alone, hoping that their two children will find the happiness that he and Fanny once missed.
But in Paris he bumps into Arthur, who is bolting from Derbyshire to Spain. Maurice goes to Derbyshire to find Mrs Trejant distraught with the failure of her plans, and Vera is critically ill. Like Fanny, she does recover, but a year later she dies in Rome.
---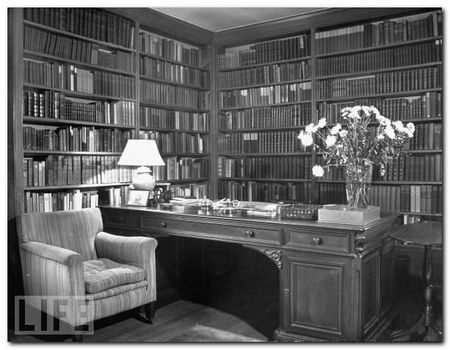 Henry James's study
---
Further reading
Biographical

Theodora Bosanquet, Henry James at Work, University of Michigan Press, 2007.

F.W. Dupee, Henry James: Autobiography, Princeton University Press, 1983.

Leon Edel, Henry James: A Life, HarperCollins, 1985.

Philip Horne (ed), Henry James: A Life in Letters, Viking/Allen Lane, 1999.

Henry James, The Letters of Henry James, Adamant Media Corporation, 2001.

Fred Kaplan, Henry James: The Imagination of Genius, Johns Hopkins University Press, 1999

F.O. Matthieson (ed), The Notebooks of Henry James, Oxford University Press, 1988.
Critical commentary

Ian F.A. Bell, Henry James and the Past, London: Palgrave Macmillan, 1993.

Millicent Bell, Meaning in Henry James, Cambridge (MA): Harvard University Press, 1993.

Harold Bloom (ed), Modern Critical Views: Henry James, Chelsea House Publishers, 1991.

Kirstin Boudreau, Henry James's Narrative Technique, Macmillan, 2010.

Daniel Mark Fogel, A Companion to Henry James Studies, Greenwood Press, 1993.

Jonathan Freedman, The Cambridge Companion to Henry James, Cambridge University Press, 1998.

Roger Gard (ed), Henry James: The Critical Heritage, London: Routledge, 1968.

Tessa Hadley, Henry James and the Imagination of Pleasure, Cambridge University Press, 2009.

Richard A. Hocks, Henry James: A study of the short fiction, New York: Twayne Publishers, 1990.

Colin Meissner, Henry James and the Language of Experience, Cambridge University Press, 2009

John Pearson (ed), The Prefaces of Henry James, Pennsylvania State University Press, 1993.

Richard Poirer, The Comic Sense of Henry James, Oxford: Oxford University Press, 1967.

Ruth Yeazell (ed), Henry James: A Collection of Critical Essays, Longmans, 1994.
---
Other works by Henry James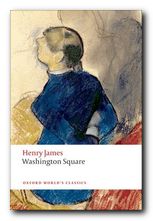 Washington Square (1880) is a superb early short novel, It's the tale of a young girl whose future happiness is being controlled by her strict authoritarian (but rather witty) father. She is rather reserved, but has a handsome young suitor. However, her father disapproves of him, seeing him as an opportunist and a fortune hunter. There is a battle of wills – all conducted within the confines of their elegant New York town house. Who wins out in the end? You will probably be surprised by the outcome. This is a masterpiece of social commentary, offering a sensitive picture of a young woman's life.


Buy the book from Amazon UK


Buy the book from Amazon US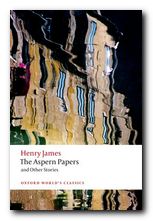 The Aspern Papers (1888) is a psychological drama set in Venice which centres on the tussle for control of a great writer's correspondence. An elderly lady, ex-lover of the writer, seeks a husband for her daughter. But the potential purchaser of the papers is a dedicated bachelor. Money is also at stake – but of course not discussed overtly. There is a refined battle of wills between them. Who will win in the end? As usual, James keeps the reader guessing. The novella is a masterpiece of subtle narration, with an ironic twist in its outcome. This collection of stories also includes three of his accomplished long short stories – The Private Life, The Middle Years, and The Death of the Lion.


Buy the book from Amazon UK


Buy the book from Amazon US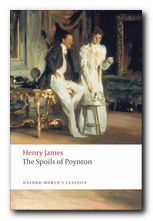 The Spoils of Poynton (1896) is a short novel which centres on the contents of a country house, and the question of who is the most desirable person to inherit it via marriage. The owner Mrs Gereth is being forced to leave her home to make way for her son and his greedy and uncultured fiancee. Mrs Gereth develops a subtle plan to take as many of the house's priceless furnishings with her as possible. But things do not go quite according to plan. There are some very witty social ironies, and a contest of wills which matches nouveau-riche greed against high principles. There's also a spectacular finale in which nobody wins out.


Buy the book from Amazon UK


Buy the book from Amazon US
---
Henry James – web links
Henry James at Mantex
Biographical notes, study guides, tutorials on the Complete Tales, book reviews. bibliographies, and web links.
The Complete Works
Sixty books in one 13.5 MB Kindle eBook download for £1.92 at Amazon.co.uk. The complete novels, stories, travel writing, and prefaces. Also includes his autobiographies, plays, and literary criticism – with illustrations.
The Ladder – a Henry James website
A collection of eTexts of the tales, novels, plays, and prefaces – with links to available free eTexts at Project Gutenberg and elsewhere.
A Hyper-Concordance to the Works
Japanese-based online research tool that locates the use of any word or phrase in context. Find that illusive quotable phrase.
The Henry James Resource Center
A web site with biography, bibliographies, adaptations, archival resources, suggested reading, and recent scholarship.
Online Books Page
A collection of online texts, including novels, stories, travel writing, literary criticism, and letters.
Henry James at Project Gutenberg
A major collection of eTexts, available in a variety of eBook formats.
The Complete Letters
Archive of the complete correspondence (1855-1878) work in progress – published by the University of Nebraska Press.
The Scholar's Guide to Web Sites
An old-fashioned but major jumpstation – a website of websites and resouces.
Henry James – The Complete Tales
Tutorials on the complete collection of over one hundred tales, novellas, and short stories.
Henry James on the Internet Movie Database
Adaptations of James's novels and stories for the cinema and television – in various languages. Full details of directors and actors, production features, film reviews, box office, and even quizzes.
© Roy Johnson 2013
---
More tales by James
More on literature
More on the novella
More on literary studies
More on short stories
---