poet, critic, pacifist, publisher
John Middleton Murry (1889)-1957) was an influential and prolific writer in the English modernist period. He is probably best known for his problematic marriage to fellow writer Katherine Mansfield and his association with D.H. Lawrence. He produced over sixty books plus countless essays on literature, social issues, and religious topics.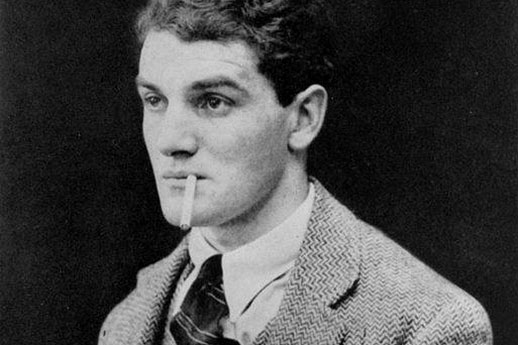 Murry (without the 'a') was born in Peckham, the son of a clerk in the Inland Revenue. He was educated at Christ's Hospital ('Bluecoat School') before winning an exhibition scholarship and going on to Brasenose College Oxford to study classics. He finished with a first class degree in 1910.
Whilst still an undergraduate he founded the magazine Rhythm, which was thought at the time to be a daringly suggestive title. Interestingly it was later re-named in 1914 as The Blue Review.
Around the same time Murry met the New Zealand writer Katherine Mansfield, who he made an associate editor of his magazine, which published some of her short stories. They embarked on a stormy relationship that included infidelities by both parties.
Murry was judged unfit for military service during the First World War, but he did work for the political intelligence service in the War Office as editor of the confidential Daily Review of the Foreign Press. He spent some time with pacifists and conscientious objectors who assembled at the home of Philip and Ottoline Morrell at Garsington Manor in Oxford.
There he became close friends with D.H. Lawrence and Frieda Von Richthofen. The relationships between the two couples were used as fictional material for Lawrence's novel, Women in Love. Murry and Mansfield went to live as their neighbours, first in Buckinghamshire, then at Zennor in Cornwall. There was an attempt at communal living which collapsed fairly quickly.
In 1915 Murry and Lawrence established a new magazine called The Signature. Like many other small minority-interest publications it folded quickly – after only three issues. In 1918 Murry married Katherine Mansfield and they settled near Hampstead Heath, together with Ida Baker, one of Mansfield's former lovers.
Murry was appointed in 1919 as editor of the literary magazine Athenaeum. It featured writing by Lytton Strachey, Virginia Woolf, and T.S. Eliot. Two years later it became The Nation and Athenaeum. Murry moved on to become founding editor of The Adelphi. This magazine featured a rather curious mixture of literature, quasi-Marxist politics, and a return-to-the-land ethos.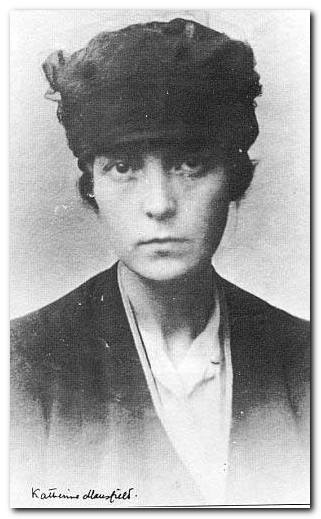 Katherine Mansfield
When Katherine Mansfield moved to live in France with Ida Baker, Murry began a dalliance with Princess Bibesco – the daughter of Prime Minister Herbert Asquith. Mansfield hurried back to London in order to squash the liaison.
In 1922 Murry published what was to be his most popular and influential work, The Problem of Style. He also began an affair with Mansfield's house-mate Dorothy Brett which resulted in a pregnancy and a miscarriage.
Following Mansfield's death in 1924, Murry edited her stories, her journals, and her diaries. This was done with the intention of promoting her literary reputation, the success of which generated a considerable income for Murry in royalties. But in the time that has passed since these publications he has been criticised for watering down her more radical views.
Following the death of Lawrence in 1930, Murry began a brief affair with his widow Frieda. He married for the third time in 1931 and also began a brief phase as a Marxist. He then moved from a socialist to a radical Christian, pacifist, and communalist ideology.
In 1942 as a conscientious objector he bought a farm in Thelnethan in Sussex and set up a commune for fellow objectors to be run on co-operative lines. The experiment had mixed results, and it ended up with Murry managing it as a conventional farm on commercial lines.
He maintained his pacifist views consistently through the Second World War and became the editor of Peace News from 1940 to 1946. He also published biographical studies of Keats, John Clare, and Jonathan Swift.
Later he renounced pacifism and advocated a preventative war against the Soviet Union. He became a Conservative voter, an anti-feminist, and died in 1957 at Bury St Edmunds in Suffolk.
© Roy Johnson 2018
---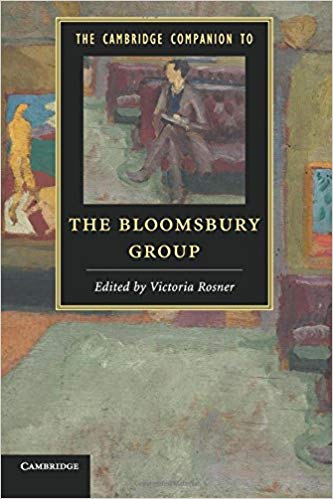 ---
More on biography
More on the Bloomsbury Group
More on literary studies
More on the arts
---