tutorial, characters, video, criticism, study resources
Mrs Dalloway (1925) is probably the most accessible of Virginia Woolf's great modernist novels. A day in the life of a London society hostess is used as the structure for her experiments in multiple points of view. The themes she explores are the nature of personal identity; memory and consciousness; the passage of time; and the tensions between the forces of Life and Death. The novel abandons conventional notions of plot in favour of a mosaic of events.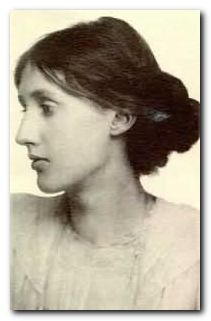 Virginia Woolf
She gives a very lyrical response to the fundamental question, 'What is it like to be alive?' And her answer is a sensuous expression of metropolitan existence. The novel also features her rich expression of 'interior monologue' as a narrative technique, and it offers a subtle critique of society recovering in the aftermath of the first world war. This novel is now seen as a central text of English literary modernism.
---
Mrs Dalloway – plot summary
The novel covers one day from morning to night in a woman's life – Clarissa Dalloway, an upper-class society wife. As the novel opens she walks through the streets of London in the morning, getting ready to host a party that evening. The pleasant day reminds her of her youth at Bourton and makes her wonder about her choice of husband. She married the reliable Richard Dalloway instead of the enigmatic and demanding Peter Walsh, and she had not the option to be with Sally Seton towards whom she felt a strong attraction. Peter reintroduces these conflicts by paying a visit that morning, having returned from India that day. After his visit, he wanders off into Regent's Park.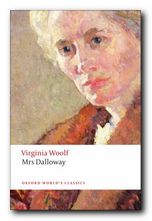 The point of view then shifts to Septimus Warren Smith, a veteran of World War I who is suffering from post traumatic stress (or 'shell shock' as it was first known). He is spending his day in the Park with his Italian-born wife, Lucrezia, waiting for an appointment with Sir William Bradshaw, a celebrated psychiatrist. Septimus is visited by frequent and indecipherable hallucinations, mostly concerning his dear friend Evans who died in the war. He cannot see anything of worth in the England he fought for, and he believes his lack of feeling is a crime. However, Sir William does not listen to him and diagnoses 'a lack of proportion'. He proposes to send Septimus to a mental institution.
The scene switches again to conservative MP Richard Dalloway taking lunch with Hugh Whitbread and Lady Bruton, members of high society. After lunch, Richard returns home to Clarissa with a large bunch of roses. He intends to tell her that he loves her but finds that he cannot. Clarissa considers the void that exists between people, even between husband and wife.
Clarissa sees off her daughter Elizabeth and her history teacher, Miss Kilman, who are going shopping. The two older women dislike one another quite passionately, each believing the other to be an oppressive force over Elizabeth. Meanwhile, Septimus and Lucrezia are in their apartment, enjoying a moment of happiness together before the men come to take Septimus to the asylum. One of Septimus's doctors, Dr. Holmes, arrives, and Septimus fears the doctor will destroy his soul. In order to avoid this fate, he jumps from a window to his death on the railings below.
In the evening, most of the novel's characters (including people from her past) assemble for Clarissa's party. It turns out to be a big success, but Clarissa cannot help feeling wistful about her friends and the fact that most of them have not achieved the dreams of their youth. She feels that even her daughter Elizabeth will be the same.
When Sir William Bradshaw arrives late his wife explains that one of his patients has committed suicide. Hearing this, Clarissa gradually identifies with Septimus, and feels that she understands his motives. She retires to reflect on the matter, seeing people such as Sir William Bradshaw antithetical to life, and admiring Septimus for his courage in resisting medical bullying.
The party nears its close, and the guests begin to leave, hereupon Clarissa re-enters the room and fills it with her 'presence'. This fills Peter Walsh with awe, for despite his criticisms of Clarissa for leadingthe shallow life of a society hostess, he is forced to admit to himself that he admires her.
---
Video lecture
Part I of biographical documentary
---
Mrs Dalloway – study resources

Mrs Dalloway – Oxford World Classics – Amazon UK

Mrs Dalloway – Oxford World Classics – Amazon US

Mrs Dalloway – Penguin Classics – Amazon UK

Mrs Dalloway – Penguin Classics – Amazon US

Mrs Dalloway – Everyman Library Classics – Amazon UK

Mrs Dalloway – Everyman Library Classics – Amazon US

Mrs Dalloway – York Notes – Amazon UK

Mrs Dalloway – Cliffs Notes – Amazon UK

Approaches to Teaching Mrs Dalloway – Amazon UK

The Cornell Guide to Mrs Dalloway – Amazon UK

Mrs Dalloway – free eBook edition

Mrs Dalloway – 1998 dramatisation on DVD – Amazon UK

Mrs Dalloway – a facsimile page from Woolf's manuscript

Mrs Dalloway – Virginia Woolf as a Modernist Writer – essay

Virginia Woolf – biographical notes

The Complete Works of Virginia Woolf – Kindle edition – Amazon UK

The Mrs Dalloway Reader – critical essays – Amazon UK

Approaches to Teaching Mrs Dalloway – Amazon UK

Selected Essays – by Virginia Woolf – Amazon UK

The Cambridge Companion to Virginia Woolf – Amazon UK

Virginia Woolf – Authors in Context – Amazon UK

The Cambridge Introduction to Virginia Woolf – Amazon UK

Virginia Woolf at Wikipedia – biographical notes, links

Virginia Woolf at Mantex – tutorials, web links, study materials
---
Photomontage
Mrs Dalloway's walk – through modern day London
---
Principal characters
| | |
| --- | --- |
| Richard Dalloway | a conservative Member of Parliament |
| Clarissa Dalloway | his wife – a society hostess |
| Elizabeth Dalloway | their 17 year old daughter |
| Septimus Warren Smith | a shell-shocked WWI veteran |
| Lucrezia Smith | his wife – an Italian millener |
| Peter Walsh | a romantic admirer of Clarissa's |
| Sally Seaton | childhood close friend of Clarissa's |
| Hugh Whitbread | a vacuous English gentleman |
| Doris Kilman | born-again Christian, Elizabeth's teacher |
| Sir William Bradshaw | renowned London psychiatrist |
| Dr Holmes | Septimus' unimaginative doctor |
| Lady Bruton | society lady and do-gooder |
| Evans | Septimus's close friend in the war |
---
Virginia Woolf podcast
A eulogy to words
---
Further reading

Bell, Quentin. Virginia Woolf: A Biography. New York: Harcourt Brace Jovanovich, 1972.

Bloom, Harold, ed. Modern Critical Interpretations: Virginia Woolf's Mrs. Dalloway. New York: Chelsea House, 1988.

Dowling, David. Mrs. Dalloway: Mapping Streams of Consciousness. Boston: Twayne, 1991.

Lee, Hermione. Virginia Woolf. New York: Alfred A. Knopf, 1997.

Marsh, Nicholas. Virginia Woolf, the Novels. New York: St. Martin's Press, 1998.

Mepham, John. Virginia Woolf. New York: St. Martin's Press, 1992.

Reinhold, Natalya, ed. Woolf Across Cultures. New York: Pace University Press, 2004.

Rosenthal, Michael. Virginia Woolf: A Critical Study. New York: Columbia University Press, 1979.

Sellers, Susan, The Cambridge Companion to Vit=rginia Woolf, Cambridge University Press, 2010.

Showalter, Elaine. 'Mrs. Dalloway: Introduction'. In Virginia Woolf: Introductions to the Major Works, edited by Julia Briggs. London: Virago Press, 1994.

Woolf, Virginia. The Common Reader. New York: Harvest Books, 2002.

Mrs. Dalloway's Party: A Short Story Sequence. Edited by Stella McNichol. New York: Harcourt Brace Jovanovich, 1975.

Zwerdling, Alex. Virginia Woolf and the Real World. Berkeley: University of California Press, 1986.
---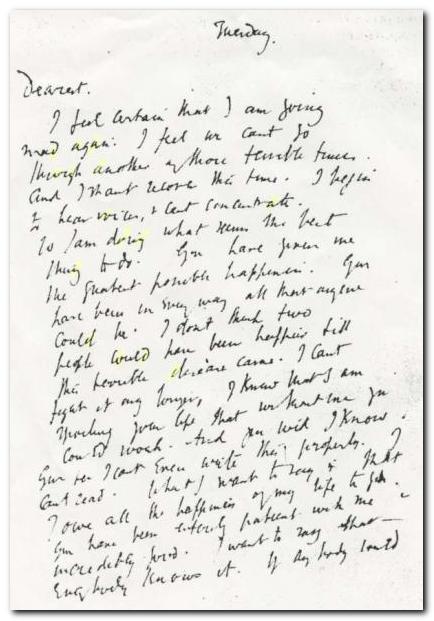 "I feel certain that I am going mad again."
---
Mrs Dalloway – first edition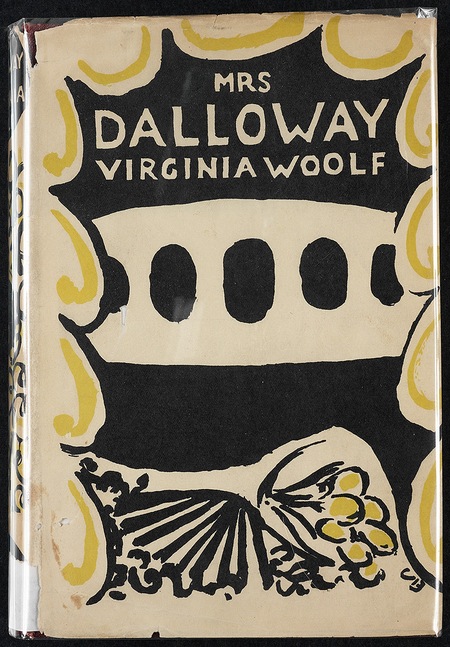 Virginia Woolf, Mrs. Dalloway (1925) Dust jacket designed by Vanessa Bell.
This appeared only a few weeks after the publication of The Common Reader and although the reviews were mixed, the book had sold 2,000 copies by the end of the year.
This is the first of Virginia Woolf's three great masterpieces (along with To the Lighthouse and The Waves. In it, she developed the experimental literary techniques which had been tried out in Jacob's Room and brought them to an achievement of a high order.
"The reviews when they came were mixed, and so was Bloomsbury's reaction. E.M. Forseter praised Mrs Dalloway and Virginia, gallantly kissing her hand and telling her the novel was better than Jacob's Room and he was very pleased; but Vita Sackville-West was doubtful; and Lytton Strachey, admiring The Common Reader more, thought the novel was a flawed stone. Readers bought the book, however, and the sales were brisk. By June 18, one month after publication, Virginia noted that 1,250 copies had been sold … Leonard issued a second impression of 1,000 copies in November 1925."

J.H. Willis Jr, Leonard and Virginia Woolf as Publishers: The Hogarth Press 1917-1941
Vanessa Bell's design for the jacket of the novel features a bouquet of flowers. Diane Gillespie notes that the "design in which first the white, then the black dominates, the cover anticipates, if only in a general way, the alternating exhilaration and fear, sanity and insanity, as well as life and death which pervade the book".

Elizabeth Willson Gordon, Woolf's-head Publishing: The Highlights and New Lights of the Hogarth Press
---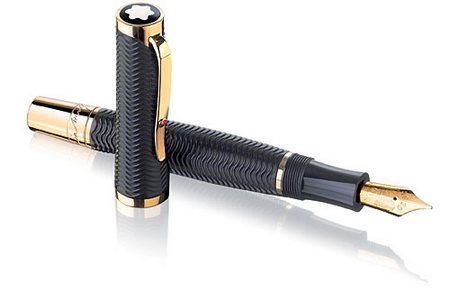 Mont Blanc pen – the Virginia Woolf special edition
---
Other works by Virginia Woolf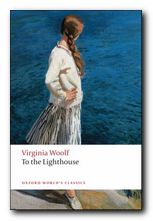 To the Lighthouse (1927) is the second of the twin jewels in the crown of her late experimental phase. It is concerned with the passage of time, the nature of human consciousness, and the process of artistic creativity. Woolf substitutes symbolism and poetic prose for any notion of plot, and the novel is composed as a tryptich of three almost static scenes – during the second of which the principal character Mrs Ramsay dies – literally within a parenthesis. The writing is lyrical and philosophical at the same time. Many critics see this as her greatest achievement, and Woolf herself realised that with this book she was taking the novel form into hitherto unknown territory.


Buy the book at Amazon UK


Buy the book at Amazon US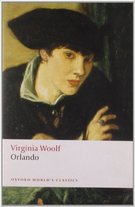 Orlando (1928) is one of her lesser-known novels, although it's critical reputation has risen in recent years. It's a delightful fantasy which features a character who changes sex part-way through the book – and lives from the sixteenth to the twentieth century. Using this device (which turns out to be strangely credible) Woolf explores issues of gender and identity as her hero-heroine moves through a variety of lives and personal adventures. Orlando starts out as an emissary to the Court of St James, lives through friendships with Swift and Alexander Pope, and ends up motoring through the west end of London on a shopping expedition in the 1920s. The character is loosely based on Vita Sackville-West, who at one time was Woolf's lover. The novel itself was described by Nigel Nicolson (Sackville-West's son) as 'the longest and most charming love-letter in literature'.


Buy the book at Amazon UK


Buy the book at Amazon US
---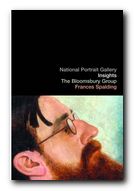 The Bloomsbury Group is a short but charming book, published by the National Portrait Gallery. It explores the impact of Bloomsbury personalities on each other, plus how they shaped the development of British modernism in the early part of the twentieth century. But most of all it's a delightful collection of portrait paintings and photographs, with biographical notes. It has an introductory essay which outlines the development of Bloomsbury, followed by a series of portraits and the biographical sketches of the major figures.

Buy the book at Amazon UK


Buy the book at Amazon US
---
Virginia Woolf – web links

Virginia Woolf at Mantex
Biographical notes, study guides to the major works, book reviews, studies of the short stories, bibliographies, web links, study resources.

Blogging Woolf
Book reviews, Bloomsbury related issues, links, study resources, news of conferences, exhibitions, and events, regularly updated.

Virginia Woolf at Wikipedia
Full biography, social background, interpretation of her work, fiction and non-fiction publications, photograph albumns, list of biographies, and external web links

Virginia Woolf at Gutenberg
Selected eTexts of the novels The Voyage Out, Night and Day, Jacob's Room, and the collection of stories Monday or Tuesday in a variety of digital formats.

Woolf Online
An electronic edition and commentary on To the Lighthouse with notes on its composition, revisions, and printing – plus relevant extracts from the diaries, essays, and letters.

Hyper-Concordance to Virginia Woolf
Search texts of all the major novels and essays, word by word – locate quotations, references, and individual terms

Virginia Woolf – a timeline in phtographs
A collection of well and lesser-known photographs documenting Woolf's life from early childhood, through youth, marriage, and fame – plus some first edition book jackets – to a soundtrack by Philip Glass. They capture her elegant appearance, the big hats, and her obsessive smoking. No captions or dates, but well worth watching.

Women's History Walk in Bloomsbury
Tour of literary and political homes in Bloomsbury – including Gordon Square, Gower Street, Bedford Square, Tavistock Square, plus links to women's history web sites.

Virginia Woolf Society of Great Britain
Bulletins of events, annual lectures, society publications, and extensive links to Woolf and Bloomsbury related web sites

BBC Audio Essay – A Eulogy to Words
Charming sound recording of radio talk given by Virginia Woolf in 1937 – a podcast accompanied by a slideshow of photographs.

A Family Photograph Albumn
Leslie Stephen compiled a photograph album and wrote an epistolary memoir, known as the "Mausoleum Book," to mourn the death of his wife, Julia, in 1895 – an archive at Smith College – Massachusetts

Virginia Woolf first editions
Hogarth Press book jacket covers of the first editions of Woolf's novels, essays, and stories – largely designed by her sister, Vanessa Bell.

Virginia Woolf – on video
Biographical studies and documentary videos with comments on Virginia Woolf and the Bloomsbury Group and the social background of their times.

Virginia Woolf Miscellany
An archive of academic journal essays 2003—2014, featuring news items, book reviews, and full length studies.
© Roy Johnson 2010
---
More on Virginia Woolf
Virginia Woolf – web links
Virginia Woolf – greatest works
Virginia Woolf – criticism
More on the Bloomsbury Group
---