tutorial, commentary, study resources, and web links
Nona Vincent first appeared in English Illustrated Magazine in February—March 1892, then later reprinted in The Real Thing and Other Tales (London and New York, 1893). The other stories in the collection were The Chaperon, Greville Fane, and Sir Dominick Ferrand, which also has the title Jersey Villas.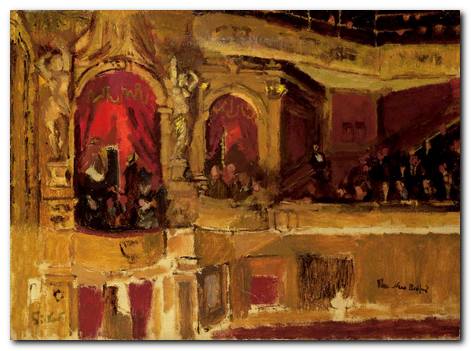 Walter Sickert (1869-1942)
---
Nona Vincent – critical comment
At the time of writing this tale Henry James was in the midst of his own theatrical ambitions, writing plays in the hope of creating a name for himself as a major dramatist. His hopes came to nothing. After five years, his play Guy Domville was booed off stage on its first night.
Nevertheless, James made use of his experiences, and Nona Vincent contains many elelemnts of theatrical life – the difficult search for promotional backing, the stress of rehearsals, the issue of dramatic interpretation, and even the author's embarrassed curtain call on the first night of his big success.
As a glimpse into the world of the theatre, it is witty and charming, but as a tale its parts do not hang together as well as they might. For instance, there is very little connection between the first part of the story and subsequent events in the second.
For instance there is an unexplained difference between Violet's meetings with Mrs Alsager. Violet is visited by Mrs Alsager in Part II and provides what is the inspiration for Violet's much-improved interpretation of her role as Nona Vincent. But Violet has already met Mrs Alsager in the first part of the story, and no reason is provided why the second meeting should have such a dramatic effect.
Wayworth seems to be depicted in the first part of the tale as a failure. He flits from one literary issue to another. Initially he is concerned with literary form, then scenic idea, and finally dramatic form. He is also unsuccessful for two years, which is realistic, but has little connection with his huge success in part two of the tale. He even writes a second play, which has no relevance to the overall story.
The tale also has a very conventional happy ending – with Wayworth's marriage to the principal lady – though it is interesting to note the fact that she then abandons the stage. This perhaps reflects the fact that even as late at the end of the nineteenth century, acting was seen as a slightly improper occupation for women.
---
Nona Vincent – study resources

The Complete Works of Henry James – Kindle edition – Amazon UK

The Complete Works of Henry James – Kindle edition – Amazon US

Complete Stories 1892—1898 – Library of America – Amazon UK

Complete Stories 1892—1898 – Library of America – Amazon US

The Complete Tales of Henry James – Volume 8 – Digireads reprint UK

Nona Vincent – eBook formats at Project Gutenberg

The Cambridge Companion to Henry James – Amazon UK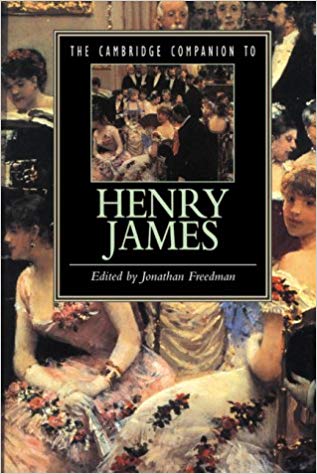 ---
Nona Vincent – plot summary
Part I.
Allan Wayworth is a young aspiring dramatist who shares his literary enthusiasms with Mrs Alsager, the wife of a rish newspaper magnate. When he writes a play, it appears that the female lead character (Nona Vincent) is a thinly veiled portrait of Mrs Alsager. She is keen to help him find a theatrical promoter, but after a year with no success, he is reduced to no more than hack work, writing encyclopedia entries. He writes a second play, but that fares no better.
When a manager finally agrees to take up the play, Wayworth attends rehearsals, but is disappointed that the leading lady Violet Grey does not appear to fit her role and does not understand what effects Wayworth wishes to create via her character.
Mrs Alsager contrives a meeting with Violet then reveals to Wayworth that the young girl is in love with him. When he next meets Violet she tells him the same thing about Mrs Alsager.
Part II.
Wayworth begins to feel protective about Violet and has conflicted feelings regarding her future. Mrs Alsager manifests jealous feelings towards Violet. Tensions rise during the rehearsal period, but the first night is success. Violet however feels that she is inadequate for the principal role.
The next day Wayworth has a dreamlike vision of his fictional heroine Nona Vincent, and at that night's performance, Violet puts on an entirely new interpretation of the role which is a big critical success.
Violet then reveals to Wayworth that she too had a visitation at the same time as his – but in the real form of Mrs Alsager, who provided the living substance and model she needed to understand, appreciate, and act Nona Vincent.
The play runs for two hundred performances, Wayworth marries Violet, and she retires from the stage. But Mrs Alsager continues to attend all Wayworth's subsequent plays.
---
Principal characters
| | |
| --- | --- |
| Allan Wayworth | an aspiring young dramatist (28) |
| Mrs Alsager | a cultural enthusiast (50) |
| Mr Alsager | her much older husband, a rich newspaper magnate, who does not appear |
| Mr Loder | a theatrical manager |
| Miss Violet Grey | a young actress |
---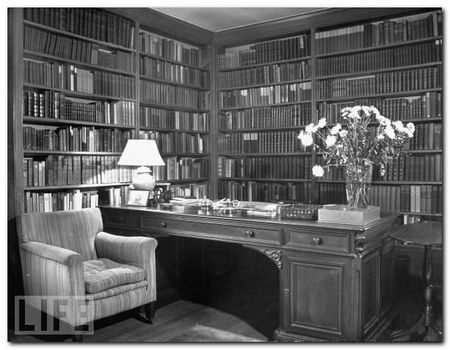 Henry James's study
---
Further reading
Biographical

Theodora Bosanquet, Henry James at Work, University of Michigan Press, 2007.

F.W. Dupee, Henry James: Autobiography, Princeton University Press, 1983.

Leon Edel, Henry James: A Life, HarperCollins, 1985.

Philip Horne (ed), Henry James: A Life in Letters, Viking/Allen Lane, 1999.

Henry James, The Letters of Henry James, Adamant Media Corporation, 2001.

Fred Kaplan, Henry James: The Imagination of Genius, Johns Hopkins University Press, 1999

F.O. Matthieson (ed), The Notebooks of Henry James, Oxford University Press, 1988.
Critical commentary

Ian F.A. Bell, Henry James and the Past, London: Palgrave Macmillan, 1993.

Millicent Bell, Meaning in Henry James, Cambridge (MA): Harvard University Press, 1993.

Harold Bloom (ed), Modern Critical Views: Henry James, Chelsea House Publishers, 1991.

Kirstin Boudreau, Henry James's Narrative Technique, Macmillan, 2010.

Daniel Mark Fogel, A Companion to Henry James Studies, Greenwood Press, 1993.

Jonathan Freedman, The Cambridge Companion to Henry James, Cambridge University Press, 1998.

Roger Gard (ed), Henry James: The Critical Heritage, London: Routledge, 1968.

Tessa Hadley, Henry James and the Imagination of Pleasure, Cambridge University Press, 2009.

Richard A. Hocks, Henry James: A study of the short fiction, New York: Twayne Publishers, 1990.

Colin Meissner, Henry James and the Language of Experience, Cambridge University Press, 2009

John Pearson (ed), The Prefaces of Henry James, Pennsylvania State University Press, 1993.

Richard Poirer, The Comic Sense of Henry James, Oxford: Oxford University Press, 1967.

Ruth Yeazell (ed), Henry James: A Collection of Critical Essays, Longmans, 1994.
---
Other works by Henry James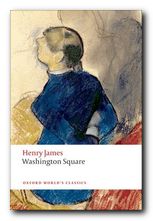 Washington Square (1880) is a superb early short novel, It's the tale of a young girl whose future happiness is being controlled by her strict authoritarian (but rather witty) father. She is rather reserved, but has a handsome young suitor. However, her father disapproves of him, seeing him as an opportunist and a fortune hunter. There is a battle of wills – all conducted within the confines of their elegant New York town house. Who wins out in the end? You will probably be surprised by the outcome. This is a masterpiece of social commentary, offering a sensitive picture of a young woman's life.


Buy the book from Amazon UK


Buy the book from Amazon US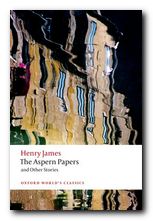 The Aspern Papers (1888) is a psychological drama set in Venice which centres on the tussle for control of a great writer's correspondence. An elderly lady, ex-lover of the writer, seeks a husband for her daughter. But the potential purchaser of the papers is a dedicated bachelor. Money is also at stake – but of course not discussed overtly. There is a refined battle of wills between them. Who will win in the end? As usual, James keeps the reader guessing. The novella is a masterpiece of subtle narration, with an ironic twist in its outcome. This collection of stories also includes three of his accomplished long short stories – The Private Life, The Middle Years, and The Death of the Lion.


Buy the book from Amazon UK


Buy the book from Amazon US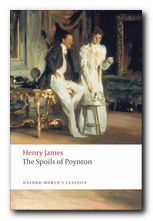 The Spoils of Poynton (1896) is a short novel which centres on the contents of a country house, and the question of who is the most desirable person to inherit it via marriage. The owner Mrs Gereth is being forced to leave her home to make way for her son and his greedy and uncultured fiancee. Mrs Gereth develops a subtle plan to take as many of the house's priceless furnishings with her as possible. But things do not go quite according to plan. There are some very witty social ironies, and a contest of wills which matches nouveau-riche greed against high principles. There's also a spectacular finale in which nobody wins out.


Buy the book from Amazon UK


Buy the book from Amazon US
---
Henry James – web links

Henry James at Mantex
Biographical notes, study guides, tutorials on the Complete Tales, book reviews. bibliographies, and web links.

The Complete Works
Sixty books in one 13.5 MB Kindle eBook download for £1.92 at Amazon.co.uk. The complete novels, stories, travel writing, and prefaces. Also includes his autobiographies, plays, and literary criticism – with illustrations.

The Ladder – a Henry James website
A collection of eTexts of the tales, novels, plays, and prefaces – with links to available free eTexts at Project Gutenberg and elsewhere.

A Hyper-Concordance to the Works
Japanese-based online research tool that locates the use of any word or phrase in context. Find that illusive quotable phrase.

The Henry James Resource Center
A web site with biography, bibliographies, adaptations, archival resources, suggested reading, and recent scholarship.

Online Books Page
A collection of online texts, including novels, stories, travel writing, literary criticism, and letters.

Henry James at Project Gutenberg
A major collection of eTexts, available in a variety of eBook formats.

The Complete Letters
Archive of the complete correspondence (1855-1878) work in progress – published by the University of Nebraska Press.

The Scholar's Guide to Web Sites
An old-fashioned but major jumpstation – a website of websites and resouces.

Henry James – The Complete Tales
Tutorials on the complete collection of over one hundred tales, novellas, and short stories.
© Roy Johnson 2013
---
More tales by James
More on literature
More on the novella
More on literary studies
More on short stories
---