tutorial, commentary, study resources, plot, and web links
The Chaperon first appeared in the Atlantic Monthly in November—December, 1891 then was later reprinted in The Real Thing and Other Tales published by Macmillan in London and New York, 1893. The other pieces in this collection of tales by Henry James were Nona Vincent, Greville Fane, and Sir Dominick Ferrand.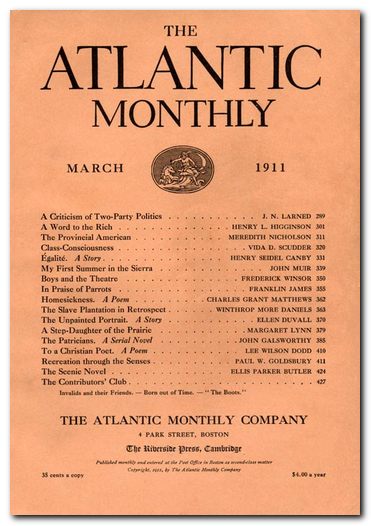 ---
The Chaperon – critical commentary
The Chaperon [spelled without the normal 'e'] contains many of the elements that characterise James's other tales – society ladies jousting for social respectability, ambitious families wishing to marry their offspring for financial advantage, and various niceties of moral judgement being made amidst social infighting concealed beneath a cloak of respectability.
The principal irony encapsulated in the title is that the young daughter Rose Tramore acts as a chaperone to her mother – not the other way round. Rose protects her mother from the dangers and humiliations offered by polite society to a woman who has defied its conventions. Rose's ambition is to rehabilitate her mother socially, and she refuses to accept invitations which are not offered in the formally correct manner: that is, made to the mother in the first instance, thereby acknowledging her status.
It is there that the main problem with the story lies – for we are given no persuasive reason to account for Rose's motivation and behaviour. Rose's loyalty to her mother is the driving force of the narrative – but we are not provided with any explanation for her reasons in being so doggedly loyal.
The other weakness in the story is that Bertram Jay is introduced (quite amusingly) as something of blockhead who a young woman with Rose's intelligence and spirit would not for one moment consider as a good prospect for marriage. Yet by the end of the tale he has become a charming suitor who Rose is quite happy to accept. No reason for any change in his character is given.
---
The Chaperon – study resources

The Complete Tales of Henry James – Vol 8 – Digireads – Amazon UK

The Complete Works of Henry James – Kindle eBook – Amazon UK

The Chaperon – free eBook formats at Project Gutenberg

The Cambridge Companion to Henry James – Amazon UK

The Complete Works of Henry James – Kindle edition – Amazon US

Complete Stories 1892—1898 – Library of America – Amazon UK

Complete Stories 1892—1898 – Library of America – Amazon US

The Complete Tales (Vol 9) – Paperback edition – Amazon UK

Selected Tales – Penguin Classics edition – Amazon UK

The Cambridge Companion to Henry James – Amazon UK

Henry James at Wikipedia – biographical notes, links

Henry James at Mantex – tutorials, biography, study resources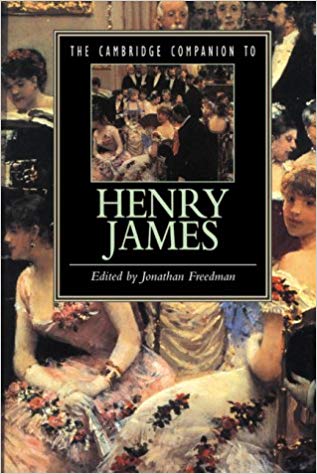 ---
The Chaperon – story synopsis
Part I. Mrs Tramore leaves her husband and children to live on the Mediterranean with another man. Mr Charles Tramore does not re-marry, and the children are brought up by their aunt Julia and their grandmother. When the 'other man' dies in a boating accident without having married Mrs Tramore, she returns to London but is shunned by polite society.
The Tramore family act as if Mrs Tramore no longer exists, but when her father dies, Rose Tramore decides to rehabilitate her mother socially. Despite the objections and threats of her aunt and grandmother, Rose decides she will go to live with her mother – as a result of which her grandmother bans her from the house for disobedience.
Rose is visited by her already-rejected admirer Captain Jay, who also pleads with her not to take up with her mother (possibly with an eye on the fact that the family might disinherit her). She rejects his offer of marriage again – more forcefully.
Part II. Rose lives in unoccupied seclusion with her mother, but she turns down invitations to socialize because they are addressed to her personally, not to her mother. She wishes to challenge society's attitudes towards a woman who has incurred social disgrace. She also repulses the advances of the baby-like Guy Mangler, whose mother Lady Maresfield is trying to marry him off.
Finding no success with her strategies in London, Rose and her mother tour Europe as a relief from the tedium and the strain of not being 'in society'. There they meet Captain Jay, who is very taken with Mrs Tramore – as a result of which Rose changes her attitude towards him to one of approval.
Whilst in Venice together, they also meet Guy Mangler and Lady Maresfield, and with a little more tolerance on each side, social relations are very delicately restored. When they all return to London, Rose and her mother find themselves accepted into society again almost as curios – examples of people who have miraculously recovered from former disgrace. Rose marries Captain Jay, and all is well.
---
The Chaperon – principal characters
| | |
| --- | --- |
| Charles Tramore | Rose's father |
| Mrs Tramore | his adulterous wife |
| Rose Tramore | their attractive eldest daughter (20) |
| Edith Tramore | their younger daughter |
| Eric Tramore | their eldest son |
| Miss Julia Tramore | Rose's aunt in St Leonards |
| Captain Bertram Jay | suitor to Rose |
| Lady Maresfield | society lady |
| Guy Mangler | her son, who she wants to marry off |
| Mrs Bray | Lady Maresfield's rich sister |
| Miss Hack | Rose's former governess |
---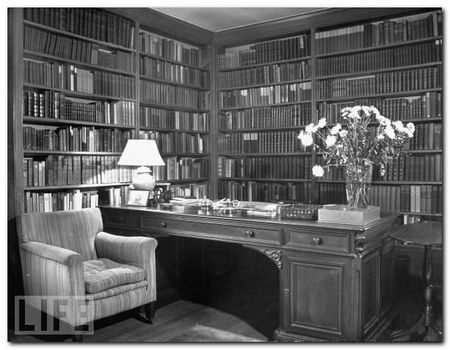 Henry James's study
---
Further reading
Biographical

Theodora Bosanquet, Henry James at Work, University of Michigan Press, 2007.

F.W. Dupee, Henry James: Autobiography, Princeton University Press, 1983.

Leon Edel, Henry James: A Life, HarperCollins, 1985.

Philip Horne (ed), Henry James: A Life in Letters, Viking/Allen Lane, 1999.

Henry James, The Letters of Henry James, Adamant Media Corporation, 2001.

Fred Kaplan, Henry James: The Imagination of Genius, Johns Hopkins University Press, 1999

F.O. Matthieson (ed), The Notebooks of Henry James, Oxford University Press, 1988.
Critical commentary

Ian F.A. Bell, Henry James and the Past, London: Palgrave Macmillan, 1993.

Millicent Bell, Meaning in Henry James, Cambridge (MA): Harvard University Press, 1993.

Harold Bloom (ed), Modern Critical Views: Henry James, Chelsea House Publishers, 1991.

Kirstin Boudreau, Henry James's Narrative Technique, Macmillan, 2010.

Daniel Mark Fogel, A Companion to Henry James Studies, Greenwood Press, 1993.

Jonathan Freedman, The Cambridge Companion to Henry James, Cambridge University Press, 1998.

Roger Gard (ed), Henry James: The Critical Heritage, London: Routledge, 1968.

Tessa Hadley, Henry James and the Imagination of Pleasure, Cambridge University Press, 2009.

Richard A. Hocks, Henry James: A study of the short fiction, New York: Twayne Publishers, 1990.

Colin Meissner, Henry James and the Language of Experience, Cambridge University Press, 2009

John Pearson (ed), The Prefaces of Henry James, Pennsylvania State University Press, 1993.

Richard Poirer, The Comic Sense of Henry James, Oxford: Oxford University Press, 1967.

Ruth Yeazell (ed), Henry James: A Collection of Critical Essays, Longmans, 1994.
---
Other work by Henry James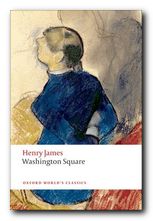 Washington Square (1880) is a superb early short novel, It's the tale of a young girl whose future happiness is being controlled by her strict authoritarian (but rather witty) father. She is rather reserved, but has a handsome young suitor. However, her father disapproves of him, seeing him as an opportunist and a fortune hunter. There is a battle of wills – all conducted within the confines of their elegant New York town house. Who wins out in the end? You will probably be surprised by the outcome. This is a masterpiece of social commentary, offering a sensitive picture of a young woman's life.


Buy the book from Amazon UK


Buy the book from Amazon US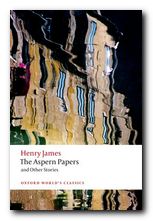 The Aspern Papers (1888) is a psychological drama set in Venice which centres on the tussle for control of a great writer's correspondence. An elderly lady, ex-lover of the writer, seeks a husband for her daughter. But the potential purchaser of the papers is a dedicated bachelor. Money is also at stake – but of course not discussed overtly. There is a refined battle of wills between them. Who will win in the end? As usual, James keeps the reader guessing. The novella is a masterpiece of subtle narration, with an ironic twist in its outcome. This collection of stories also includes three of his accomplished long short stories – The Private Life, The Middle Years, and The Death of the Lion.


Buy the book from Amazon UK


Buy the book from Amazon US
---
Henry James – web links
Henry James at Mantex
Biographical notes, study guides, tutorials on the Complete Tales, book reviews. bibliographies, and web links.
The Complete Works
Sixty books in one 13.5 MB Kindle eBook download for £1.92 at Amazon.co.uk. The complete novels, stories, travel writing, and prefaces. Also includes his autobiographies, plays, and literary criticism – with illustrations.
The Ladder – a Henry James website
A collection of eTexts of the tales, novels, plays, and prefaces – with links to available free eTexts at Project Gutenberg and elsewhere.
A Hyper-Concordance to the Works
Japanese-based online research tool that locates the use of any word or phrase in context. Find that illusive quotable phrase.
The Henry James Resource Center
A web site with biography, bibliographies, adaptations, archival resources, suggested reading, and recent scholarship.
Online Books Page
A collection of online texts, including novels, stories, travel writing, literary criticism, and letters.
Henry James at Project Gutenberg
A major collection of eTexts, available in a variety of eBook formats.
The Complete Letters
Archive of the complete correspondence (1855-1878) work in progress – published by the University of Nebraska Press.
The Scholar's Guide to Web Sites
An old-fashioned but major jumpstation – a website of websites and resouces.
Henry James – The Complete Tales
Tutorials on the complete collection of over one hundred tales, novellas, and short stories.
© Roy Johnson 2014
---
More tales by James
More on literature
More on the novella
More on literary studies
More on short stories
---