tutorial, commentary, study resources, plot, and web links
Phyllis and Rosamond (1906) is of particular interest because it is Virginia Woolf's first short story. She had begun to write book reviews and essays two years earlier, and some elements of the exploratory essay and the intellectual study are present here: indeed, she would continue to blend philosophic reflections with narrative fiction throughout the rest of her career. The story was written in June 1906 and was never published in her own lifetime.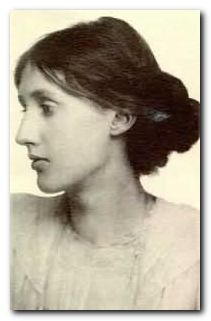 Virginia Woolf
---
Phyllis and Rosamond – critical commentary
The short story
Virginia Woolf began her writing life in the shadow of her father Sir Leslie Stephen, a famous nineteenth century essayist and biographer. Even her own first writings were essays and reviews, and it is interesting to note that she often blends other genres with that of the short story.
Phyllis and Rosamond begins in the mode of a discursive essay before it settles into any sort of dramatised narrative.
Let each man, I heard it said the other day, write down the details of a day's work; posterity will be as glad of the catalogue as we should be if we had such a record of how the doorkeeper at the Globe, and the man who kept the Park gates passed Saturday March 18th in the year of our Lord 1568.
This is an approach to the short story she would often repeat – an idea or an observation of a quasi-philosophic nature, which is then illustrated by the story that follows.
And the story itself has very little drama, plot, or even suspense. It is an account of the tension between the imaginative nature of the two sisters and the stifling social conditions in which they find themselves. We are simply invited to contemplate their dilemma.
Woolf is picking up the baton of earlier writers of short stories – Maupassant and Chekhov (who she had read) – and continuing their narrative strategies of minimising overt drama in favour of a more contemplative and poetic juxtaposition of significant detail.
Themes
It is interesting to note that in this, the first of her many experimental short stories, Woolf flags up a number of the important large scale issues which were to emerge more fully developed in her later works – particularly studies such as A Room of One's Own and Three Guineas. Her consciousness of history, her interest in biography, and her perception of women's role in society are all foregrounded in the very first paragraphs of this story.
And as such portraits as we have are almost inevitably of the male sex, who strut more prominently across the stage, it seems worth while to take as model one of those many women who cluster in the shade. For a study of history and biography convinces any right minded person that these obscure figures occupy a place not unlike that of the showman's hand in the dance of the marionettes;
Woolf's argument is that the lives of women such as Phyllis and Rosamond are worth recording, even though they are trapped in a lifeless stasis, waiting to become married. In fact she is arguing that this quasi-tragic waste of spirit and imagination is worth recording just because it is so common, so typical, and yet unrecorded.
The story conveys an acute sense of the intellectual and cultural stimulation Phyllis finds in the free-ranging discussion (which is not dramatised) compared with the boring rituals of her home life. Radical ideas are expressed, religious belief is challenged, and dangerous topics such as love and marriage are frankly explored.
This is a fictionalisation of the experiences which had led Virginia Woolf (and her sister Vanessa) to depart their Victorian home in Kensington two years before, and de-camp to what was seen at the time as the bohemian milieu of Gordon Square, Bloomsbury.
It is interesting to note that although she had made that cultural transition in her own personal life, she chose to fictionalise the more typical experience of women who were unable to make the transition.
It is a common case, because after all there are many young women, born of well-to-do, respectable, official parents; and they must all meet much the same problems, and there can be, unfortunately, but little variety in the answers they make.
---
Phyllis and Rosamund – study resources

The Complete Shorter Fiction – Vintage Classics – Amazon UK

The Complete Shorter Fiction – Vintage Classics – Amazon US

The Complete Shorter Fiction – Harcourt edition – Amazon UK

The Complete Shorter Fiction – Harcourt edition – Amazon US

Monday or Tuesday and Other Stories – Gutenberg.org

Kew Gardens and Other Stories – Hogarth reprint – Amazon UK

Kew Gardens and Other Stories – Hogarth reprint – Amazon US

The Mark on the Wall – Oxford World Classics edition – Amazon UK

The Mark on the Wall – Oxford World Classics edition – Amazon US

The Complete Works of Virginia Woolf – Kindle edition

The Cambridge Companion to Virginia Woolf – Amazon UK

Virginia Woolf – Authors in Context – Amazon UK

The Cambridge Introduction to Virginia Woolf – Amazon UK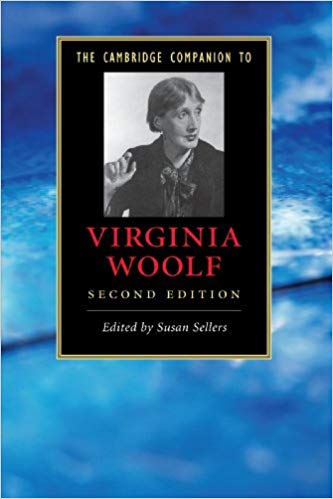 ---
Phyllis and Rosamond – story synopsis
Phyllis and Rosamond are two daughters of a prominent civil servant Sir William Hibbert and his wife Lady Hibbert. They live in the centre of London and are 'daughters at home'. That is, they have no occupation or career of any kind, and can expect no change in life except to be married, which their mother is very eager should happen.
The story lists the suffocating ritual of everyday upper class life, from breakfast to bedtime, a period which is only punctuated by their mother giving them petty domestic jobs to perform. They draw comfort from each other in their shared sense of oppression and the few private moments during which they can share ideas.
Their father brings work colleagues home to lunch, an occasion which is an empty ritual during which Phyllis is expected to make meaningful contact with Mr Middleton, who is being cast as a potential suitor. The two sisters agree that the man has no imagination or intelligence at all.
Later in the day they make social calls with their mother – leaving visiting cards at other people's houses in the hope of being invited there. Then tea at six o'clock is followed by dinner at eight.
Finally Phyllis escapes to join her sister at the Tristrams, who live in a 'distant and unfashionable' part of the city – Bloomsbury. The group of people assembled there are free-thinking radicals who are discussing ideas. Phyllis has a disturbing experience of tension. She is excited by the intellectual atmosphere but conscious of herself as looking like something from a Romney painting.
The group discuss art and even love and marriage. Phyllis thinks herself inadequate in this heady environment, and feels that it is almost impossible to enter a world where people can choose freely who they might love. The hostess Sylvia Tristram tries to engage the sisters, but Phyllis feels that she cannot be at ease either at home or in such a bohemian milieu, concluding wistfully that 'We might have been something better'.
---
Principal characters
| | |
| --- | --- |
| I | the un-named narrator of the story |
| Sir William Hibbert | a senior civil servant |
| Lady Hibbert | his wife |
| Phyllis Hibbert | one of their daughters (28) |
| Rosamond Hibbert | her younger sister (24) |
| Mr Middleton | Sir William's secretary, suitor to Phyllis |
| Sylvia Tristram | a Bloomsbury hostess |
---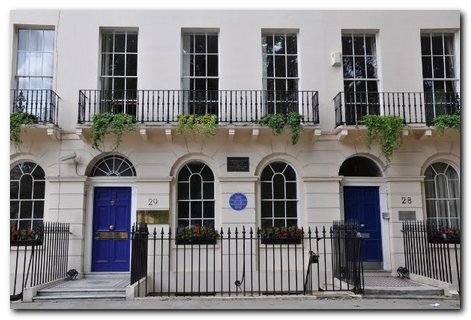 Gordon Square, Bloomsbury
---
Further reading

Quentin Bell. Virginia Woolf: A Biography. New York: Harcourt Brace Jovanovich, 1972.

Hermione Lee. Virginia Woolf. New York: Alfred A. Knopf, 1997.

Nicholas Marsh. Virginia Woolf, the Novels. New York: St. Martin's Press, 1998.

John Mepham, Virginia Woolf. New York: St. Martin's Press, 1992.

Natalya Reinhold, ed. Woolf Across Cultures. New York: Pace University Press, 2004.

Michael Rosenthal, Virginia Woolf: A Critical Study. New York: Columbia University Press, 1979.

Susan Sellers, The Cambridge Companion to Vit=rginia Woolf, Cambridge University Press, 2010.

Virginia Woolf, The Common Reader. New York: Harvest Books, 2002.

Alex Zwerdling, Virginia Woolf and the Real World. Berkeley: University of California Press, 1986.
---
Other works by Virginia Woolf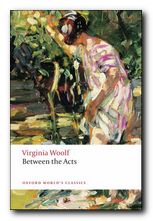 Between the Acts (1941) is her last novel, in which she returns to a less demanding literary style. Despite being written immediately before her suicide, she combines a playful wittiness with her satirical critique of English upper middle-class life. The story is set in the summer of 1939 on the day of the annual village fete at Pointz Hall. It describes a country pageant on English history written by Miss La Trobe, and its effects on the people who watch it. Most of the audience misunderstand it in various ways, but the implication is that it is a work of art which temporarily creates order amidst the chaos of human life. There's lots of social comedy, some amusing reflections on English weather, and meteorological metaphors and imagery run cleverly throughout the book.


Buy the book at Amazon UK


Buy the book at Amazon US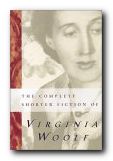 The Complete Shorter Fiction contains all the classic short stories such as The Mark on the Wall, A Haunted House, and The String Quartet – but also the shorter fragments and experimental pieces such as Mrs Dalloway in Bond Street. These 'sketches' (as she called them) were used to practice the techniques she used in her longer fictions. Nearly fifty pieces written over the course of Woolf's writing career are arranged chronologically to offer insights into her development as a writer. This is one for connoisseurs – well presented and edited in a scholarly manner.


Buy the book at Amazon UK


Buy the book at Amazon US
---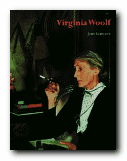 Virginia Woolf is a readable and well illustrated biography by John Lehmann, who at one point worked as her assistant and business partner at the Hogarth Press. It is described by the blurb as 'A critical biography of Virginia Woolf containing illustrations that are a record of the Bloomsbury Group and the literary and artistic world that surrounded a writer who is immensely popular today'. This is an attractive and very accessible introduction to the subject which has been very popular with readers ever since it was first published..


Buy the book at Amazon UK


Buy the book at Amazon US
---
Virginia Woolf – web links

Virginia Woolf at Mantex
Biographical notes, study guides to the major works, book reviews, studies of the short stories, bibliographies, web links, study resources.

Blogging Woolf
Book reviews, Bloomsbury related issues, links, study resources, news of conferences, exhibitions, and events, regularly updated.

Virginia Woolf at Wikipedia
Full biography, social background, interpretation of her work, fiction and non-fiction publications, photograph albumns, list of biographies, and external web links

Virginia Woolf at Gutenberg
Selected eTexts of her novels and stories in a variety of digital formats.

Woolf Online
An electronic edition and commentary on To the Lighthouse with notes on its composition, revisions, and printing – plus relevant extracts from the diaries, essays, and letters.

Hyper-Concordance to Virginia Woolf
Search texts of all the major novels and essays, word by word – locate quotations, references, and individual terms

Orlando – Sally Potter's film archive
The text and film script, production notes, casting, locations, set designs, publicity photos, video clips, costume designs, and interviews.

Women's History Walk in Bloomsbury
Tour of literary and political homes in Bloomsbury – including Gordon Square, Gower Street, Bedford Square, Tavistock Square, plus links to women's history web sites.

Virginia Woolf Society of Great Britain
Bulletins of events, annual lectures, society publications, and extensive links to Woolf and Bloomsbury related web sites

BBC Audio Essay – A Eulogy to Words
Charming sound recording of radio talk given by Virginia Woolf in 1937 – a podcast accompanied by a slideshow of photographs.

A Family Photograph Albumn
Leslie Stephen compiled a photograph album and wrote an epistolary memoir, known as the "Mausoleum Book," to mourn the death of his wife, Julia, in 1895 – an archive at Smith College – Massachusetts

Virginia Woolf first editions
Hogarth Press book jacket covers of the first editions of Woolf's novels, essays, and stories – largely designed by her sister, Vanessa Bell.

Virginia Woolf – on video
Biographical studies and documentary videos with comments on Virginia Woolf and the Bloomsbury Group and the social background of their times.

Virginia Woolf Miscellany
An archive of academic journal essays 2003—2014, featuring news items, book reviews, and full length studies.
© Roy Johnson 2013
---
More on Virginia Woolf
Virginia Woolf – short stories
Virginia Woolf – greatest works
Virginia Woolf – criticism
Virginia Woolf – life and works
---