tutorial, commentary, further reading, and web links
Victory (1915) was first conceived by Conrad as a short story to be called The Dollars. But like many of his planned fictions it expanded as soon as he started writing, and went on to become one of his longest novels. The original manuscript was much longer than the final work, which was first published in serial form in Munsey's Magazine (New York).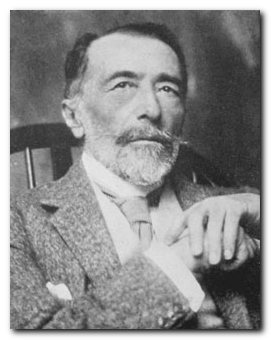 Joseph Conrad
---
Victory – critical commentary
Narrative
Part I of the novel is introduced by an un-named outer narrator who recounts events largely passed on to him by Captain Davidson from his travels and knowledge of the region in which the novel is set. This type of indirect narrative strategy will be familiar to anyone who has read Conrad's other works, such as Lord Jim (1900), Falk: A Reminiscence (1903), and Under Western Eyes (1911). It supplies what might be called the 'back story' to the events which will follow in Parts II-IV.
Readers are forced to conceptualise the portrait of Axel Heyst through the double filter of Davidson's and the narrator's point of view – whilst keeping in mind that both of these are fictional constructs created by Conrad himself.
But from Part II onwards, the outer-narrator disappears, and events are presented in a third person omniscient narrative mode. It is as if Conrad has forgotten his own original narrative structure and has reverted to the more traditional and flexible mode of story-telling. Davidson makes a credulity-straining re-appearance like some deus-ex-machina in the final pages of the novel – but the outer-narrator never re-appears.
In fact the last few pages of the novel are an account written in third-person omniscient mode of Davidson's interview with a government official – so in logical terms Conrad does not supply any credible means by which this information is reaching the reader.
Even if the reader accepts this blurring of distinctions between a first and third-person narrator, there remain problems with the narrative logic. In Part I of the story Davidson is puzzled and curious regarding Lena, and a great deal is made of the fact that he doesn't know what she looks like.
But either a third-person omniscient narrator must know what she looks like, or the disappearance of the un-named outer narrator needs to be explained.
More seriously, there is no plausible route (other than via a third person omniscient narrator) for information regarding Heyst's and Lena's feelings about each other, and their anxieties during the dramatic finale – since they are both dead at of the end of the novel.
This is a problem of narrative logic which affects many of Conrad's major novels. Similar issues affect Chance, Lord Jim, and Under Western Eyes. Readers and serious critics of his work seem to accept these compositional flaws in exchange for the dramatic intensity of his stories.
Doubles
The central drama of the novel is provided by the battle of wills and war of nerves as Mr Jones and Ricardo invade Heyst's secure retreat and corner him in an attempt to steal his 'treasure'. Jones wants Heyst's money (which doesn't really exist), and Ricardo wants to steal Lena from him.
Yet Jones and Heyst are curiously similar. Both of them have been restless wanderers, detatched from society, and both have adopted a negative attitude to the world. Heyst wishes to escape into solitude, and Jones spends most of his time alone, nursing his febrile state of being. Jones has murdered Antonio, Pedro's brother, and Heyst is (falsely) accused of 'murdering' his business partner Morrison when he sends him back to England.
In another sense they are the opposite of each other. Heyst is a robust, masculine figure whose physical presence is repeatedly emphasised. Jones on the other hand is thin, etiolated and feminised. He has 'long, feminine eyelashes', 'beautifully pencilled eyebrows', and he last appears 'tightly enfolded in an old but gorgeous blue silk dressing gown'.
---
Victory – study resources

Victory – Oxford World Classics – Amazon UK

Victory – Oxford World Classics – Amazon US

Victory – Kindle eBook

Victory – DVD film adaptation at Amazon [Region 1]

Victory – eBook at Project Gutenberg

Complete Works of Joseph Conrad – Kindle £1.92

Victory – film details at International Movie Database

The Cambridge Companion to Joseph Conrad – Amazon UK

Routledge Guide to Joseph Conrad – Amazon UK

Oxford Reader's Companion to Conrad – Amazon UK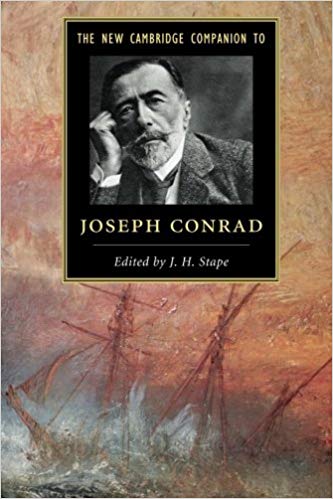 ---
Victory – plot summary
Part I
As a sudden gesture of generosity, the Swedish recluse Axel Heyst pays the shipping fine incurred by Morrison, an Englishman he has only just met. They then go into a business partnership trading in coal for the newly developed steamships. Morrison returns to England but dies there. Heyst is appointed general manager of the Tropical Belt Coal Company, and at first prospers. But the company goes into liquidation, and disillusioned with life in general Heyst becomes almost a hermit on the remote island of Samburan.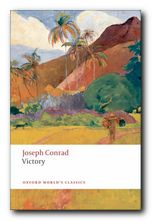 His colleague Captain Davidson passes on news of Heyst, then brings him in person to Schomberg's hotel in Surabaya. When he returns to pick him up again, he learns from Mrs Schomberg that Heyst has run off with a young girl from a visiting all-female orchestra. When Davidson next visits Samburan, Heyst asks him to return Mrs Schomberg's shawl with which she has aided their escape. Davidson returns the shawl but fails to learn anything further about the girl.
Part II
Heyst meets Lena playing in the orchestra at Schomberg's hotel in Surabaya where she is being bullied by the leader's wife and pursued by hotelier Schomberg. Heyst and Lena rendezvous in the garden at night where she pleads for his assistance and offers herself to him sexually. Schomberg is eaten up with jealousy regarding this liaison.
The two desperados Jones and Ricardo arrive at the hotel with their servant Pedro. They bully Schomberg into accepting their scheme for gambling on the premises. Ricardo eventually recounts their history to Schomberg – an account which involves deception, theft, and murder as the backdrop to their joint life as wandering gamblers. In order to get them out of his hotel, Schomberg tells them that Heyst has killed his business partner Morrison, stolen all his money, and is now a rich man living in vulnerable isolation on Samburan.
Part III
On Samburan Heyst recounts to Lena how he first set himself up on the island with his Chinese servant Wang. He also explains the powerful influence of his father, a writer-philosopher who has inculcated him with a defensive and rather negative attitude to life. When he also reveals to her his past business with Morrison, Lena tells him of the malicious lies Schomberg has been spreading amongst hotel guests. They discuss his pessimistic views and his inability to express the protective love he feels towards her.
Then Jones, Ricardo, and Pedro arrive at the island. Heyst gives them shelter, but immediately becomes apprehensive regarding their intrusion into his relationship with Lena. When his revolver disappears, he immediately suspects his servant Wang (which proves to be correct). Jones and Ricardo discuss the prospects for success in their venture to steal Heyst's 'treasure'.
Part IV
Ricardo sneaks around looking for Lena, then attacks her in the bungalow. She fights him off, then helps him to escape in order to protect Heyst. Meanwhile Wang, having witnessed the attack, announces to Heyst that he is leaving. Heyst holds inconclusive talks with Jones, who insists that Pedro become his servant. Heyst decides to look for Wang, whilst Jones plans to gamble with Heyst to secure all his money.
Heyst seeks Wang's help, but it is refused. Heyst realises that he is powerless and is trapped. Ricardo arrives to invite Heyst to see Jones, who is feigning illness. Heyst urges Lena to escape to the other side of the island, then visits Jones, where he reveals the truth of their situation, including the presence of Lena. Since Jones is a profound misogynist, this turns him against Ricardo. When they return to Heyst's bungalow, Jones shoots at Ricardo, but kills Lena who has remained to protect Heyst. At this very moment Davidson suddenly arrives. Jones tracks down Ricardo and kills him, then apparently commits suicide. Heyst creates a funeral pyre for himself and Lena by setting the bungalow on fire.
---
Principal characters
| | |
| --- | --- |
| I | the un-named outer narrator |
| Axel Heyst | a Swedish former manager of the Tropical Belt Coal company |
| Morrison | the English owner of trading ship Capricorn |
| Wilhelm Schomberg | a German hotel proprietor in Surabaya (45) |
| Mrs Schomberg | his ugly, wooden-like wife |
| Captain Davidson | captain of the merchant vessel, the Sissie |
| Julius Tesman | trading agent in Surabaya |
| Lena | a beautiful violin player (20) (also called Alma and Magdalena) |
| Sgr Zangiacomo | leader of the all-female orchestra |
| Sgra Zangiacomo | his obnoxious and bullying wife |
| Mr Jones | a gambler and murderer |
| Martin Ricardo | his 'secretary' – a desperado |
| Pedro | a Colombian alligator hunter, their servant |
| Antonio | Pedro's brother, who is shot by Jones |
| Wang | Heyst's Chinese servant |
---
Biography
---
Setting
The first part of the novel is set in Surabaya, a provincial capital in East Java. The remainder and majority of the events take place on the ficticious island of Samburan, which is located somewhere in the Malaysian archipelago.
---
Joseph Conrad's writing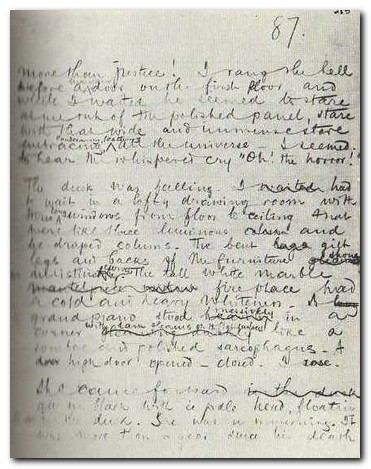 Manuscript page from Heart of Darkness
---
Further reading

Jacques Berthoud, Joseph Conrad: The Major Phase, Cambridge: Cambridge University Press, 1978.

Harold Bloom (ed), Joseph Conrad (Bloom's Modern Critical Views, New York: Chelsea House Publishers, 2010

Daphna Erdinast-Vulcan, Joseph Conrad and the Modern Temper, Oxford: Oxford University Press, 1991.

John Dozier Gordon, Joseph Conrad: The Making of a Novelist, Cambridge, Mass: Harvard University Press, 1940

Robert Hampson, Joseph Conrad: Betrayal and Identity, Basingstoke: Macmillan, 1992

Jeremy Hawthorn, Joseph Conrad: Narrative Technique and Ideological Commitment, London: Edward Arnold, 1990

Owen Knowles, The Oxford Reader's Companion to Conrad, Oxford: Oxford University Press, 1990

Gustav Morf, The Polish Shades and Ghosts of Joseph Conrad, New York: Astra, 1976

Jeffery Myers, Joseph Conrad: A Biography, Cooper Square Publishers, 2001.

George A. Panichas, Joseph Conrad: His Moral Vision, Mercer University Press, 2005.

James Phelan, Joseph Conrad: Voice, Sequence, History, Genre, Ohio State University Press, 2008.

Allan H. Simmons, Joseph Conrad: (Critical Issues), London: Macmillan, 2006.

John Stape, The Several Lives of Joseph Conrad, Arrow Books, 2008.

Ian Watt, Conrad in the Nineteenth Century, London: Chatto and Windus, 1980.
---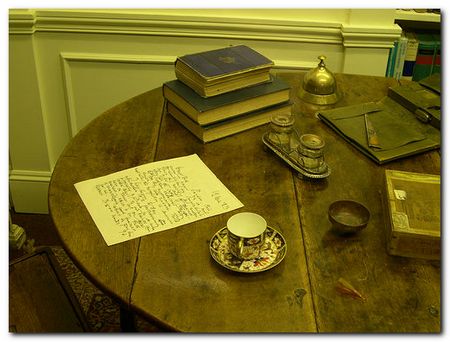 Joseph Conrad's writing table
---
Other works by Joseph Conrad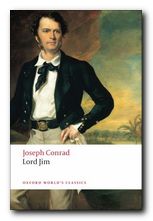 Lord Jim (1900) is the earliest of Conrad's big and serious novels, and it explores one of his favourite subjects – cowardice and moral redemption. Jim is a ship's captain who in youthful ignorance commits the worst offence – abandoning his ship. He spends the remainder of his adult life in shameful obscurity in the South Seas, trying to re-build his confidence and his character. What makes the novel fascinating is not only the tragic but redemptive outcome, but the manner in which it is told. The narrator Marlowe recounts the events in a time scheme which shifts between past and present in an amazingly complex manner. This is one of the features which makes Conrad (born in the nineteenth century) considered one of the fathers of twentieth century modernism.


Buy the book from Amazon UK


Buy the book from Amazon US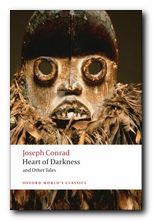 Heart of Darkness (1902) is a tightly controlled novella which has assumed classic status as an account of the process of Imperialism. It documents the search for a mysterious Kurtz, who has 'gone too far' in his exploitation of Africans in the ivory trade. The reader is plunged deeper and deeper into the 'horrors' of what happened when Europeans invaded the continent. This might well go down in literary history as Conrad's finest and most insightful achievement, and it is based on his own experiences as a sea captain. This volume also contains 'An Outpost of Progress' – the magnificent study in shabby cowardice which prefigures 'Heart of Darkness'.


Buy the book from Amazon UK


Buy the book from Amazon US
Oxford World Classics offers the best editions of Conrad's work. They are largely based on the most accurate versions of the texts; and they feature introductory essays, a biography, explanatory notes, textual variants, a bibliography of further reading, and in some cases missing or deleted chapters. They are also terrifically good value.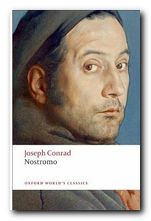 Nostromo (1904) is Conrad's 'big' political novel – into which he packs all of his major subjects and themes. It is set in the imaginary Latin-American country of Costaguana – and features a stolen hoard of silver, desperate acts of courage, characters trembling on the brink of moral panic. The political background encompasses nationalist revolution and the Imperialism of foreign intervention. Silver is the pivot of the whole story – revealing the courage of some and the corruption and destruction of others. Conrad's narration is as usual complex and oblique. He begins half way through the events of the revolution, and proceeds by way of flashbacks and glimpses into the future.


Buy the book from Amazon UK


Buy the book from Amazon US
---
Joseph Conrad links

Joseph Conrad at Mantex
Biography, book reviews, study guides, videos, web links,

Joseph Conrad at Project Gutenberg
A major collection of free eTexts

Joseph Conrad at Wikipedia
Biography, major works, further reading, and web links

Joseph Conrad at the Internet Movie Database
Adaptations for the cinema and television – in various languages

Works by Joseph Conrad
HTML texts, digital scans, and eTexts versions

The Joseph Conrad Society (UK)
Conradian journal, reviews. and scholarly resources

Hyper-Concordance of Conrad's works
Locate a word or phrase – in context
© Roy Johnson 2012
---
More on Joseph Conrad
Twentieth century literature
More on Joseph Conrad tales
---