art, literature, philosophy, design, modernism
1832. Leslie Stephen born in Kensington Gore, London into a family of evangelical Christian reformers. Educated at Eton College.
1851. Enters Trinity Hall, Cambridge and is elected to the Apostles (a quasi-secret elite debating group). Graduates in 1854, and in 1857 becomes a fellow and tutor at Trinity.
1865. Renounces his religious beliefs, even though he was a clergyman.
1866. Roger Fry born in Highgate, London. George Eliot, Felix Holt the Radical. Lewis Carroll, Alice's Adventures in Wonderland.
1869. Leslie Stephen marries Harriet Thackeray, the daughter of William Makepeace Thackeray, who died in 1875. He subsequently married Julia Prinsep Jackson, the widow of the publisher Herbert Duckworth.
1872. Birth of Bertrand Russell.
1873. Birth of Ottoline Violet Anne Cavendish Bentinck (later Ottoline Morrell).
1875 Leslie Stephen marries Julia Prinsep Jackson and settles at Hyde Park Gate in Kensington, London.
1877. Desmond MacCarthy born. Victoria declared Empress of India. Henry James, The American;
1879. E.M. Forster born in London. Vanessa Stephen (later Vanessa Bell) born at Hyde Park Gate. George Meredith, The Egoist. Henry James, Daisy Miller
1880. Lytton Strachey born at Clapham Common and raised at Lancaster Gate. Thoby Stephen born. Saxon Sydney-Turner born. Leonard Woolf born. First Anglo-Boer war in South Africa.
1881. Clive Bell born. Henry James, Washington Square and The Portrait of a Lady.
1882. Virginia Stephen (later Virginia Woolf) born at Hyde Park Gate.
1883. John Maynard Keynes born in Cambridge. Adrian Stephen born.
---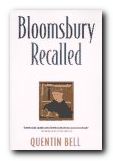 Bloomsbury Recalled is written by Quentin Bell, one of the last surviving members of the Bloomsbury circle. He offers a disarmingly candid portraits of his father, Clive Bell, who married the author's mother, Vanessa Stephen (Virginia Woolf's sister). He pursued love affairs while Vanessa, after a clandestine affair with art critic Roger Fry, lived openly with bisexual painter Duncan Grant, with whom she had a daughter, Angelica. Clive, Duncan and Vanessa were reunited under one roof in 1939, and the author conveys a sense of the emotional strain of growing up in 'a multi-parent family.' Acclaimed biographer of his aunt, Virginia Woolf, Bell here defends her as a feminist and pacifist. Along with chapters on John Maynard Keynes, Ottoline Morrell and art historian-spy Anthony Blunt, there are glimpses of Lytton Strachey, novelist David Garnett (Angelica's husband) and Dame Ethel Smyth, the pipe-smoking lesbian composer, who fell in love with Virginia Woolf.


Buy the book from Amazon UK


Buy the book from Amazon US
---
1885. Duncan Grant born in Inverness, Scotland. Roger Fry enters King's College Cambridge. Death of General Gordon at Khartoum.
1888. Roger Fry obtains a first class honours in natural sciences, but decides to study painting. Rudyard Kipling, Plain Tales from the Hills. Henry James, The Aspern Papers.
1892. Birth of David Garnett (son of translators Edward and Constant Garnett). Roger Fry studies painting in Paris. First edition of Vogue appears in New York. Birth of Vita Sackville-West. Thomas Hardy, The Well Beloved.
1893. Roger Fry's first writings on art. Independent Labour Party founded. Birth of Dora Carrington in Hereford.
1894. Roger Fry gives university extension lectures at Cambridge on Italian art. Desmond MacCarthy enters Trinity College Cambridge.
1895. Death of Mrs Leslie Stephen. Virginia Stephen's first mental breakdown. Oscar Wilde, The Importance of Being Earnest.
1896. Roger Fry marries Helen Coombe. Thomas Hardy, Jude the Obscure.
1897. E.M. Forster enters King's College Cambridge. Desmond MacCarthy leaves Trinity College. Virginia Stephen attends Greek and history classes at King's College London. Queen Victoria's Diamond Jubilee. Henry James, The Spoils of Poynton and What Masie Knew.
1899. Roger Fry Giovanni Bellini. Clive Bell, Thoby Stephen, Lytton Strachey, Saxon Sydney-Turner, and Leonard Woolf all enter Trinity College Cambridge, and establish The Midnight Society – a reading group. Henry James, The Awkward Age.
1900. Roger Fry gives university extension classes on art at Cambridge. Freud's Interpretation of Dreams, Einstein's General Theory of Relativity, Joseph Conrad, Lord Jim
1901. Vanessa Stephen enters the Royal Academy Schools. Roger Fry becomes art critic of The Atheneum. E.M. Forster leaves Cambridge, travels in Greece and Italy, and begins writing A Room with a View. Death of Queen Victoria. Edwardian period begins.
1902. Duncan Grant attends Westminster Art School. Leonard Woolf, Saxon Sydney-Turner, and Lytton Strachey elected to 'The Apostles' – a semi-secret discussion group. All come under the influence of philosopher G.E. Moore. Clive Bell does historical research in London. Adrian Stephen enters Trinity College, Cambridge. John Maynard Keynes enters King's College, Cambridge. Virginia Stephen starts private Greek lessons. Marriage of Philip and Ottoline Morrell. Henry James, The Wings of the Dove. Joseph Conrad, Heart of Darkness
1903. G.E. Moore, Principia Ethica. Roger Fry's first exhibition of paintings and drawings. Desmond MacCarthy writes criticism for The Speaker. John Maynard Keynes elected to The Apostles. E.M. Forster's first short stories published in the Independent Review. Henry James, The Ambassadors
---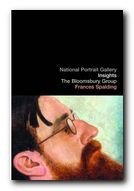 The Bloomsbury Group is a short but charming book, published by the National Portrait Gallery. It explores the impact of Bloomsbury personalities on each other, plus how they shaped the development of British modernism. But most of all it's a delightful collection of portrait paintings and photographs, with biographical notes. It has an introductory essay which outlines the development of Bloomsbury, followed by a series of portraits and the biographical sketches of the major figures.

Buy the book from Amazon UK


Buy the book from Amazon US
---
1904. Death of Sir Leslie Stephen. Virginia, Vanessa, and bothers move to Gordon Square, Bloomsbury. Clive Bell lives in Paris, doing more research. Lytton Strachey works on a fellowship dissertation on Warren Hastings (unsuccessful). Leonard Woolf leaves Cambridge and joins the civil service as an administrator in Ceylon. Saxon Sydney-Turner leaves Cambridge and becomes a clerk in the Estate Duty Office. Virginia Stephen's first review published in The Guardian and she has her second mental breakdown. Bertrand Russell goes to teach at Harvard, where T.S. Eliot is one of his students. Henry James, The Golden Bowl.
1905. Publication of Euphrosyne: A Collection of Verse with anonymous contributions by Clive Bell, Saxon Sydney-Turner, Leonard Woolf, and Lytton Strachey. E.M. Forster, Where Angels Fear to Tread. Virginia Stephen teaching at Morley College London, an evening institute for working men and women. Thoby Stephens begins the Thursday evenings at Gordon Square for his friends. Vanessa organises The Friday Club, a discussion group for the arts. Oscar Wilde has theatrical success, but is put on trial and imprisoned.
1906. Roger Fry accepts curatorship of the Department of Painting, Metropolitan Museum of New York. Duncan Grant studies art in Paris. John Maynard Keynes joins the India Office. Thoby Stephen contracts typhoid fever whilst on holiday in Turkey and dies on return to England. Election of Philip Morrell as Liberal MP for Burnley, Lancashire. Labour Party formed.
1907. E.M.Forster, The Longest Journey. Vanessa Stephen marries Clive Bell. Virginia and Adrian Stephen move to 29 Fitzroy Square, where Thursday evenings begin again. Virginia working on her first novel. Desmond MacCarthy edits The New Quarterly. Lytton Strachey begins writing reviews for The Spectator. Play-reading Society started at 46 Gordon Square with the Bells, Adrian and Virginia Stephen, Lytton Strachey, and Saxon Sydney-Turner. Meets intermittently until 1914.
1908. E.M.Forster, A Room with a View. Julian Bell born. John Maynard Keynes leaves the civil service and becomes the lover of Duncan Grant.
1909. Roger Fry, 'An Essay on Aesthetics'. He becomes editor of The Burlington Magazine. Lytton Strachey proposes to Virginia Stephen. Duncan Grant moves in to 21 Fitzroy Square. John Maynard Keynes elected to a fellowship at King's College, Cambridge. Saxon Sydney-Turner and Virginia and Adrian Stephen go to the Wagner Festival in Bayreuth. Lady Ottoline Morrell visits the Thursday evening group at Fitzroy Square.
---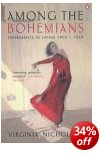 Among the Bohemians: Experiments in Living 1900—1930 was written by Virginia Nicholson, Quentin Bell's daughter and grand-daughter of Vanessa Bell, who was Virginia Woolf's sister. Bloomsbury lies at the heart of the book in its portraits of Ralph Partridge, Virginia Woolf, Duncan Grant, Lytton Strachey, Dora Carrington, and Katherine Mansfield, plus peripheral figures such as Arthur Ransome, Rupert Brooke, Augustus John, Nina Hamnett, and Dylan and Caitlin Thomas. Very amusing, well written, and every page dense with top class gossip and anecdotes. She looks at their tangled love lives naturally, but also their radical ideas on money (and poverty) food, dress, and even child-raising. Highly recommended.


Buy the book from Amazon UK


Buy the book from Amazon US
---
1910. E.M.Forster's Howards End is his first major success. The Dreadnought hoax takes place. Roger Fry meets Duncan Grant and the Bells, talks to the Friday Club, and is dismissed from the Metropolitan Museum by J.P. Morgan. Fry's wife Helen confined to mental institution as incurably insane (where she dies in 1937). Virginia Stephen does voluntary work for women's suffrage and spends time in a nursing home in Twickenham. Lytton Strachey meets Ottoline Morrell. First Post-Impressionist Exhibition at the Grafton Galleries organised by Roger Fry. Carrington wins scholarship to study at the Slade.
1911. E.M. Forster, The Celestial Omnibus and Other Stories. Virginia Stephen leases a house at Firle, Sussex. Roger Fry starts lecturing at the Slade School. The Bells and the Frys travel together in Turkey. Vanessa Bell starts an affair with Roger Fry. Leonard Woolf returns from Ceylon. John Maynard Keynes becomes a lecturer in economics at Cambridge. Virginia and Adrian Stephen move to Brunswick Square, where they share their house with Leonard Woolf, John Maynard Keynes, and Duncan Grant.
1912. Lytton Strachey, Landmarks in French Literature. E.M. Forster travels in India. John Maynard Keynes becomes editor of The Economic Journal. Leonard Woolf resigns from the colonial service and marries Virginia Woolf: they live in Clifford's Inn, London and Asham House, Sussex. Second Post-Impressionist exhibition organised by Roger Fry. Sinking of the Titanic.
1913. Leonard Woolf, The Village and the Jungle (novel). Saxon Sydney-Turner joins the Treasury. John Maynard Keynes, Indian Currency and Finance. E.M. Forster returns from India and starts writing A Passage to India and Maurice. Leonard Woolf begins reviewing for the newly established The New Statesman and studies the Co-Operative movement. Omega Workshop founded by Roger Fry and Duncan Grant. Virginia Woolf has another nervous breakdown and attempts suicide. Vanessa Bell starts an affair with Duncan Grant. Vita Sackville-West marries Harold Nicolson. First crossword puzzle published. D.H. Lawrence, Sons and Lovers.
1914. Clive Bell, Art. Leonard Woolf, The Wise Virgins (novel). John Maynard Keynes joins the Treasury. Virginia and Leonard Woolf move to Richmond from Clifford's Inn. Outbreak of first world war. James Joyce, Dubliners; Marcel Proust begins to publish Remembrance of Things Past.
1915. Clive Bell's Peace at Once manifesto is ordered to be destroyed by Lord Mayor of London. E.M. Forster working in Alexandria with the Red Cross. Leonard and Virginia Woolf move into Hogarth House, Richmond. Virginia Woolf publishes her first novel, The Voyage Out. T.S. Eliot, 'The Love Song of J. Alfred Prufrock'. Carrington meets Lytton Strachey at Ottoline Morrell's estate at Garsington Manor, Oxford.
---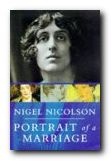 Portrait of a Marriage is a double biography of novelist Vita Sackville-West and her diplomat husband Harold Nicolson, written by their son Nigel. It is based on an autobiographical manuscript found after Vita's death and describes the apparent success of the marriage, despite the fact that they both had homosexual relationships with other people. It also captures some of the flavour of these complex personal relationships within the Bloomsbury Group which made it famous – and notorious.


Buy the book from Amazon UK


Buy the book from Amazon US
---
1916. Lytton Strachey's application for conscientious objection to serving in the war is denied, but he is granted exemption for medical reasons. Leonard Woolf, International Government: Two Reports: he is exempted from conscription for medical reasons. Clive Bell does 'alternative labour' working on Morrell's farm at Garsington. John Maynard Keynes and friends takes over 46 Gordon Square, which then remains Keynes' London Home. Vanessa Bell, Duncan Grant, and David Garnett (Duncan Grant's lover) move to Charleston in Sussex so that Grant and Garnett can do alternative service on a farm. Bell and Grant then live there permanently. Virginia Woolf lectures to Richmond branch of the Women's Co-Operative Guild, and does reviews for the Times Literary Supplement (which at that time were anonymous). Bertrand Russell dismissed from Trinity College Cambridge for anti-war activities. James Joyce, Portrait of the Artist as a Young Man.
1917. Leonard and Virginia Woolf buy a printing press as a therapeutic hobby for Virginia, and print Two Stories as the first publication of the Hogarth Press. Leonard edits The Framework for a Lasting Peace and becomes secretary to the Labour Party advisory committee on imperial and international questions. Virginia begins keeping a regular diary. Lytton Strachey and Carrington set up home together at Mill House, Tidmarsh, Berkshire. T.S. Eliot, Prufrock and Other Observations.
1918. Lytton Strachey, Eminent Victorians. Leonard Woolf becomes editor of The International Review and, Co-operation and the Future of Industry. Katherine Mansfield's The Prelude published by the Hogarth Press. At the suggestion of Roger Fry and Duncan Grant, John Maynard Keynes persuades the Treasury to purchase works of art from the Degas sale in Paris. Angelica Bell born: (her father is actually Duncan Grant).
1919. The Hogarth Press publishes Virginia Woolf's Kew Gardens and T.S. Eliot's Poems, but do not publish James Joyce's Ulysses, which had been offered to them. Virginia Woolf's second novel Night and Day appears, and she starts brief friendship with Katherine Mansfield. John Maynard Keynes is the principal representative of the Treasury at the Versailles Peace Treaty, from which he resigns in protest at the war reparations imposed on Germany. He writes The Economic Consequences of the Peace. The Bells, the Woolfs, Keynes, Fry, and Grant meet Diaghilev's Ballet Russes troupe in London, including Picasso, Derain, Stravinsky, Massine, Nijinski, and Lydia Lopokova. Woolfs move to Monk's House, Rodmell, Sussex. Carrington marries Ralph Partridge (Lytton Strachey's lover). Vita Sackville-West 'elopes' to Paris with Violet Trefusis.

The Bloomsbury Group 1920-1987 – Part Two of this timeline
© Roy Johnson 2003
---
More on biography
More on the Bloomsbury Group
Twentieth century literature
---