tutorial, commentary, study resources, plot, and web links
The Inn of the Two Witches was written in 1913. Its first appearance in print was as part of the collection Within the Tides published by J.M.Dent in 1915. The other stories in this collection were The Partner, Because of the Dollars, and The Planter of Malata.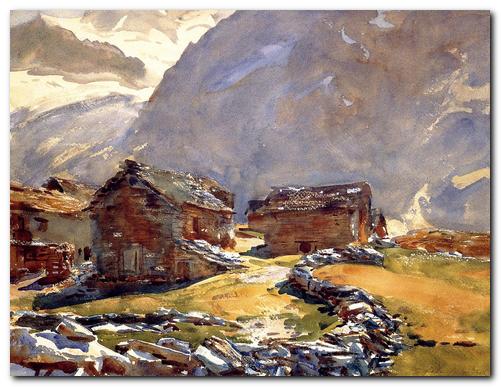 ---
The Inn of the Two Witches – critical commentary
It is astonishing that so late in his career as 1913, around the same time as writing novels as serious in intent as Chance (1913) and Victory (1915) Conrad should be writing a story so densely packed with literary cliché . Almost every element of the narrative comes from the traditional stockpile of stale narrative devices.
The manuscript found in an old box. A young sea officer with his colourful (lower-rating) friend 'Cuban Tom', who comes complete with a pigtail. A mysterious dwarf who wears an enormous cape and a yellow hat (like something out of a Grimm fairy tale). A lying shopkeeper with one eye. Two old crones who sit huddled before a fireplace, stirring a cauldron of broth with a wooden spoon. Their gipsy servant girl who is a combination of Polly Flinders clothing and a sexual allure reminiscent of Blue Velvet. The rescue party which arrives at the very last minute – but in the nick of time.
These are characters and scenarios out of children's stories and nursery rhymes – not a serious tale of any kind. The only other item of note is that this story – like Conrad's other tales set in the past – does not seem successful artistically or intellectually as an account of history. Even though many of his greatest fictions are 'imagined' and not based in personal experience, it seems as if it was the events and preoccupations of contemporary society which led him to his most expressive literary forms.
One thinks of the Greenwich bomb outrage of 1888 and the anarchist plottings of the late nineteenth century which gave him the raw materials for The Secret Agent and Under Western Eyes. The stories set in the Napoleonic wars (and even earlier) are not nearly so successful. This is true of The Warrior's Soul, Gaspar Ruiz, and The Duel.
Misogyny
It does not take a great deal of interpretive skill to see this tale as yet another version of Conrad's barely-concealed negative view of females. An upright and honest sailor is lured to his death by two old crones (the 'witches') and then is killed by a sexually alluring young girl, who crushes him to death on a bed. The inner-narrator Byrne is destined for the same fate, but manages to avoid being in the bed at the appointed time. He has in fact been hunting for his bosom pal, Cuban Tom, and having found him has put him back on the bed.
At this point, interpretation of the story becomes an examination of Conrad's personal psychology. Why has he chosen these topics – and has he done so consciously or unconsciously? Older approaches to literary interpretation will attempt to link these issues to comparable features in Conrad's own physical or mental life (so far as this can be known). More recent approaches to literary criticism will dismiss these requirements altogether and focus on what is present in the text.
These approaches stem from Roland Barthes' seminal essay The Death of the Author which seeks to argue that the author's personal biography is irrelevant in judging a work of art. This includes any idea of trying to establish what the author intended in the work. Barthes did not deny that there might be a link between an author's life and the text under consideration, but he argued that this was only one possible means of interpretation amongst many others.
These ideas might be kept in mind when reading the prefaces and introductions which writers such as Conrad and (his friend) Henry James were at great pains to provide for their works. These prefaces were often written some time after the actual composition of the work (especially in the case of James) and purport to give an account of the genesis of the original 'inspiration' for the work, as well as the author's 'intention' in writing it. Contemporary literary criticism should treat these accounts very sceptically as evidence for interpretation, and rely more confidently on the evidence of the text itself.
---
The Inn of the Two Witches – study resources

The Inn of the Two Witches – CreateSpace editions – Amazon UK

The Inn of the Two Witches – CreateSpace editions – Amazon US

The Complete Works of Joseph Conrad – Kindle eBook

The Inn of the Two Witches – eBook versions at Project Gutenberg

Joseph Conrad: A Biography – Amazon UK

The Cambridge Companion to Joseph Conrad – Amazon UK

Routledge Guide to Joseph Conrad – Amazon UK

Oxford Reader's Companion to Conrad – Amazon UK

Notes on Life and Letters – Amazon UK

Joseph Conrad – biographical notes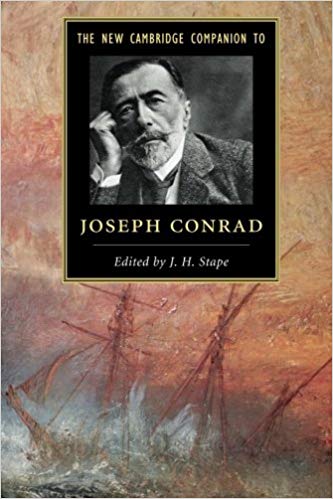 ---
The Inn of the Two Witches – plot summary
The story comes from an account given by a sixty year old man in the middle of the nineteenth century. An un-named outer narrator discovers a handwritten manuscript in a box of old books he buys. The document has been written by Edgar Byrne, relating to an incident that took place in 1813 when he was a young officer just off the coast of northern Spain.
Edgar Byrne and his close friend Tom Corbin ('Cuban Tom') go ashore seeking to make contact with Gonzales, a local leader against the French. They make enquiries at a wine shop run by one-eyed Bernadino regarding transport for a trip into the mountains. Told that none is available, Tom goes off with a boy as a guide.
Byrne is met by a small man in a large yellow hat who tells him they were deceived by the wine shop owner, who is his brother-in-law. He suggests that Byrne commandeer a mule from the shopkeeper and go off in pursuit of Tom.
Byrne reports this to his captain back on board their ship: they have mixed feelings about the incident and how to proceed. But next morning at dawn Byrne makes a lone landing on the coast. He walks over hills all day, and at night comes to an inn run by two old women who are the aunts of Bernadino.
When he asks them about Tom, they confirm that he stayed the night before and left in the morning. They offer him accommodation in the same room where Tom slept, containing an enormous four-poster bed which was once occupied by an archbishop.
Byrne is full of disquiet and suspicions, and thinks he can hear Tom's voice warning him to be careful. He feels that there is somebody in the room, and when he searches it finds Tom's dead body in the wardrobe. There are no signs on his body of how he might have died. Byrne feels afraid that there is a plan afoot to kill him in the same way before morning. He then sees that the huge upper canopy of the four-poster descend, crushing the occupant of the bed with its enormous weight.
Suddenly there is a frantic knocking at the door of the Inn. Byrne rushes down unarmed and is knocked out by Gonzales and his men, who have come in search of the English. The three women are despatched, as is Bernadino. Then Byrne and Tom's body are carried back to the ship, and Tom is later buried at sea.
---
Joseph Conrad – video biography
---
The Inn of the Two Witches – principal characters
| | |
| --- | --- |
| I | the un-named outer narrator |
| Edgar Byrne | the inner narrator, an officer on a sloop of war |
| Tom Corbin | an English coxswain with a pigtail |
---
Joseph Conrad's writing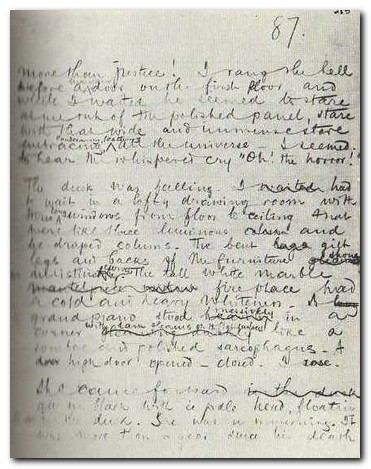 Manuscript page from Heart of Darkness
---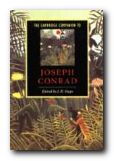 The Cambridge Companion to Joseph Conrad offers a series of essays by leading Conrad scholars aimed at both students and the general reader. There's a chronology and overview of Conrad's life, then chapters that explore significant issues in his major writings, and deal in depth with individual works. These are followed by discussions of the special nature of Conrad's narrative techniques, his complex relationships with late-Victorian imperialism and with literary Modernism, and his influence on other writers and artists. Each essay provides guidance to further reading, and a concluding chapter surveys the body of Conrad criticism.


Buy the book at Amazon UK


Buy the book at Amazon US
---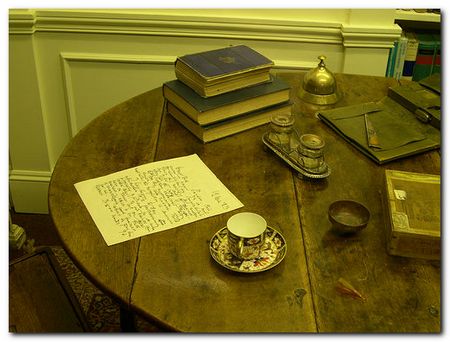 Joseph Conrad's writing table
---
Further reading

Amar Acheraiou Joseph Conrad and the Reader, London: Macmillan, 2009.

Jacques Berthoud, Joseph Conrad: The Major Phase, Cambridge: Cambridge University Press, 1978.

Muriel Bradbrook, Joseph Conrad: Poland's English Genius, Cambridge: Cambridge University Press, 1941

Harold Bloom (ed), Joseph Conrad (Bloom's Modern Critical Views, New York: Chelsea House Publishers, 2010

Hillel M. Daleski , Joseph Conrad: The Way of Dispossession, London: Faber, 1977

Daphna Erdinast-Vulcan, Joseph Conrad and the Modern Temper, Oxford: Oxford University Press, 1991.

Aaron Fogel, Coercion to Speak: Conrad's Poetics of Dialogue, Cambridge, Mass: Harvard University Press, 1985

John Dozier Gordon, Joseph Conrad: The Making of a Novelist, Cambridge, Mass: Harvard University Press, 1940

Albert J. Guerard, Conrad the Novelist, Cambridge, Mass: Harvard University Press, 1958

Robert Hampson, Joseph Conrad: Betrayal and Identity, Basingstoke: Macmillan, 1992

Jeremy Hawthorn, Joseph Conrad: Language and Fictional Self-Consciousness, London: Edward Arnold, 1979

Jeremy Hawthorn, Joseph Conrad: Narrative Technique and Ideological Commitment, London: Edward Arnold, 1990

Jeremy Hawthorn, Sexuality and the Erotic in the Fiction of Joseph Conrad, London: Continuum, 2007.

Owen Knowles, The Oxford Reader's Companion to Conrad, Oxford: Oxford University Press, 1990

Jakob Lothe, Joseph Conrad: Voice, Sequence, History, Genre, Ohio State University Press, 2008

Gustav Morf, The Polish Shades and Ghosts of Joseph Conrad, New York: Astra, 1976

Ross Murfin, Conrad Revisited: Essays for the Eighties, Tuscaloosa, Ala: University of Alabama Press, 1985

Jeffery Myers, Joseph Conrad: A Biography, Cooper Square Publishers, 2001.

Zdzislaw Najder, Joseph Conrad: A Life, Camden House, 2007.

George A. Panichas, Joseph Conrad: His Moral Vision, Mercer University Press, 2005.

John G. Peters, The Cambridge Introduction to Joseph Conrad, Cambridge: Cambridge University Press, 2006.

James Phelan, Joseph Conrad: Voice, Sequence, History, Genre, Ohio State University Press, 2008.

Edward Said, Joseph Conrad and the Fiction of Autobiography, Cambridge Mass: Harvard University Press, 1966

Allan H. Simmons, Joseph Conrad: (Critical Issues), London: Macmillan, 2006.

J.H. Stape, The Cambridge Companion to Joseph Conrad, Cambridge: Cambridge University Press, 1996

John Stape, The Several Lives of Joseph Conrad, Arrow Books, 2008.

Peter Villiers, Joseph Conrad: Master Mariner, Seafarer Books, 2006.

Ian Watt, Conrad in the Nineteenth Century, London: Chatto and Windus, 1980

Cedric Watts, Joseph Conrad: (Writers and their Work), London: Northcote House, 1994.
---
Other writing by Joseph Conrad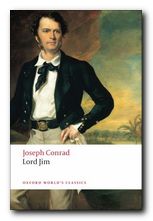 Lord Jim (1900) is the earliest of Conrad's big and serious novels, and it explores one of his favourite subjects – cowardice and moral redemption. Jim is a ship's captain who in youthful ignorance commits the worst offence – abandoning his ship. He spends the remainder of his adult life in shameful obscurity in the South Seas, trying to re-build his confidence and his character. What makes the novel fascinating is not only the tragic but redemptive outcome, but the manner in which it is told. The narrator Marlowe recounts the events in a time scheme which shifts between past and present in an amazingly complex manner. This is one of the features which makes Conrad (born in the nineteenth century) considered one of the fathers of twentieth century modernism.


Buy the book from Amazon UK


Buy the book from Amazon US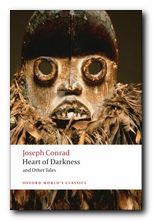 Heart of Darkness (1902) is a tightly controlled novella which has assumed classic status as an account of the process of Imperialism. It documents the search for a mysterious Kurtz, who has 'gone too far' in his exploitation of Africans in the ivory trade. The reader is plunged deeper and deeper into the 'horrors' of what happened when Europeans invaded the continent. This might well go down in literary history as Conrad's finest and most insightful achievement, and it is based on his own experiences as a sea captain. This volume also contains 'An Outpost of Progress' – the magnificent study in shabby cowardice which prefigures 'Heart of Darkness'.


Buy the book from Amazon UK


Buy the book from Amazon US
© Roy Johnson 2013
---
Joseph Conrad web links
Joseph Conrad at Mantex
Biography, tutorials, book reviews, study guides, videos, web links.
Joseph Conrad – his greatest novels and novellas
Brief notes introducing his major works in recommended editions.
Joseph Conrad at Project Gutenberg
A major collection of free eTexts in a variety of formats.
Joseph Conrad at Wikipedia
Biography, major works, literary career, style, politics, and further reading.
Joseph Conrad at the Internet Movie Database
Adaptations for the cinema and television – in various languages. Full details of directors and actors, production notes, box office, trivia, and quizzes.
Works by Joseph Conrad
Large online database of free HTML texts, digital scans, and eText versions of novels, stories, and occasional writings.
The Joseph Conrad Society (UK)
Conradian journal, reviews. and scholarly resources.
The Joseph Conrad Society of America
American-based – recent publications, journal, awards, conferences.
Hyper-Concordance of Conrad's works
Locate a word or phrase – in the context of the novel or story.
---
More on Joseph Conrad
Twentieth century literature
Joseph Conrad complete tales
---