tutorial, commentary, study resources, plot, and web links
The Liar first appeared in Century Magazine in May—June 1888. It was later collected with other tales in the volume entitled A London Life (1889).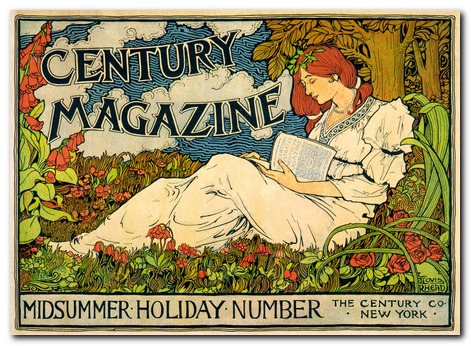 ---
The Liar – critical commentary
The portrait of Clement Capodose
Perhaps the most striking feature of this story is the image that lies at the heart of the drama. Lyon has painted a portrait of the Colonel which is simultaneously an accurate representation of a vigorous and handsome man, but which also reveals the truth of his corrupt character as a compulsive liar. His personality is built upon deceit and fabrications.
Both the Colonel and his wife are complicit in the deception behind his public persona, and they are appalled when it is revealed by the painting. The Colonel vents his anger by slashing the negative image of himself with a knife. James draws our attention to the psychological implications of this act by describing it as 'a sort of figurative suicide'.
The story appeared in 1888, and two years later Oscar Wilde used the same image, intensified even further by far more serious moral corruption, for the dramatic finale of The Picture of Dorian Gray. It has since entered popular cultural consciousness as a symbol of moral decay and self-destruction.
The hidden world
There is also an echo of another late nineteenth-century psychological classic in the image of the public and private entrances to Lyon's St John's Wood home. It is very similar to the house with studio attached occupied by the doctor in Dr Jekyll and Mr Hyde, which was published two years earlier. Servants guard the public entrance and monitor visitors; but the private entrance is accessible from the rear garden, and it is this door which Harriet Pearson uses when she arrives to proposition Lyon. She claims to be an artist's model, but the Colonel's account of her suggests that she is closer to being a prostitute.
She claims to know Lyon, and says to him, very ambiguously, "You know, you 'ave 'ad me'. The Colonel claims to know this woman from the past, and suggests five shillings will be sufficient to 'protect' himself from her – a sum which he ostensibly means will get rid of her, but which could also be her fee as a prostitute. Lyon enthusiastically agrees to chip in five shillings of his own.
It is almost as if the two men are 'sharing' the same woman – which is rather similar to their relationship with Everina Brant. Lyon has been in love with her, but she has eventually chosen to marry the Colonel. A psycho-analytic interpretation of the story with this state of affairs in mind would point to the homo-erotic undertone at work here. Lyon is unconsciously more interested in the Colonel than in his glamorous wife.
The unreliable narrator
In their comments on James's short stories, both Wayne Booth and Richard Hocks argue that the true liar of the story is the narrator Oliver Lyon himself. Their argument is that as a former suitor to Everina, Lyon is jealous that the more handsome Capodose has gained her affection, and he has transferred his animus onto the portrait he paints, producing an image to which his own corruption as added. This view has some merit, but even if we take Lyon as an example of the 'unreliable narrator' we are left with two problems of interpretation.
The first is that since Lyon is our prime source of information, we cannot be sure about the veracity of Capodose's lies. Is he a compulsive liar or not? We only have Lyon's word for it. The second problem is that we as readers can not know if his portrait is an accurate reflection of the sitter or not. We do not have any other sources of information with which to triangulate the 'truth' of these matters.
---
The Liar – study resources

The Complete Works of Henry James – Kindle edition – Amazon UK

The Complete Works of Henry James – Kindle edition – Amazon US

Complete Stories 1884—1891 – Library of America – Amazon UK

Complete Stories 1884—1891 – Library of America – Amazon US

The Liar – Classic Reprint edition

The Liar – Read Books paperback edition

The Liar – eBook formats at Gutenberg

The Cambridge Companion to Henry James – Amazon UK

Henry James at Wikipedia – biographical notes, links

Henry James at Mantex – tutorials, biography, study resources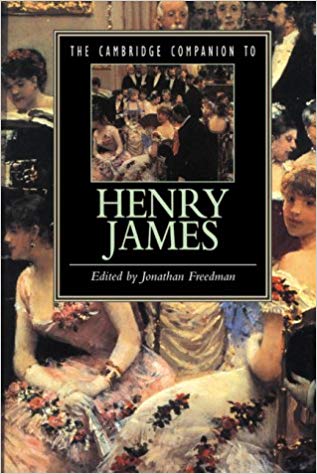 ---
The Liar – plot summary
Part I. Society artist Oliver Lyon is a guest at a country house party. He recognises an attractive woman to whom he once proposed marriage, but who is now married to Colonel Capodose. The Colonel recounts tall tales from his days in India and thanks Lyon for a portrait of his wife which was so admired that he gave it to an influential friend as a present. However, when Lyon speaks to Mrs Capodose later she tells him that they sold the painting.
The Colonel also warns Lyon about a haunted room in the house which frightened a fellow guest a few days earlier, but in conversation with his host Lyon is later told there was no such guest.
Part II. Lyon paints the portrait of Sir David, the head of the family, who reveals that Colonel Capodose is in fact a compulsive liar. Lyon wonders how Mrs Capodose can possibly tolerate such behaviour in her husband without shame, but when he tries to tease information out of her she insists that she has nothing but high praise for the Colonel.
Lyon begins to look more kindly on the Colonel's vice, since it is not practised to harm anyone or to gain any advantage. Moreover, he doesn't lie all the time, and is well liked socially.
Lyon returns to London, and goes to visit Mrs Capodose. He meets her young daughter and wonders if lies are a factor in their family life. He paints the girl's portrait and begins to convince himself that there is 'bad blood' in her veins. He also hopes that Mrs Capodose will eventually admit that she made a mistake in refusing his offer of marriage.
Part III. Lyon finally paints a portrait of the Colonel, into which he puts all that he truly thinks of him. At one sitting they are interrupted by a young woman who offers herself as an artist's model. After she has been turned away Colonel Capodose explains that she is nothing but a trollop who has been pursuing him.
The summer holidays intervene, during which Lyon travels back on impulse to London to make changes to the portrait. There he stumbles unseen upon the Colonel and his wife inspecting the painting. She is distraught because it reveals 'the truth' about her husband, and the Colonel himself is so inflamed he plunges a knife into the canvas to destroy the painting.
Lyon is gratified that his estimate of the Colonel has been confirmed by their reactions, and he returns to his holiday. He writes to Mrs Capodose, and she replies admitting that they had called to his studio to see the painting.
When they all meet up again after the holidays the Capodoses blame the destruction of the painting onto the artist's model who called. Lyon is astonished at Mrs Capodose's complicity with her husband in such an outrageous lie, and wonders why she doesn't show some small sign of acknowledging the truth, based on their former relationship. But she does not, and he is forced to admit to himself that she truly loves the Colonel and has compromised her own moral values to match his.
---
Principal characters
| | |
| --- | --- |
| Oliver Lyon | a successful portrait painter |
| Sir David Ashmore | his distinguished sitter |
| Colonel Clement Capodose | a handsome ex-military man |
| Everina Brant | a society beauty, his wife |
| Harriet Pearson | an artist's 'model' |
---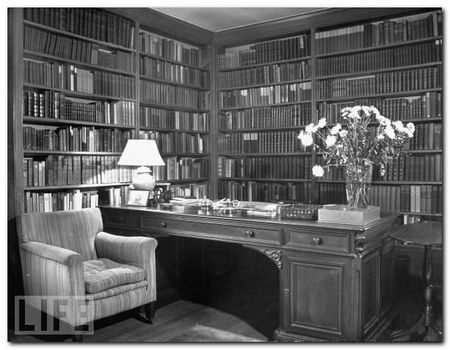 Henry James's study
---
Further reading
Biographical

Theodora Bosanquet, Henry James at Work, University of Michigan Press, 2007.

F.W. Dupee, Henry James: Autobiography, Princeton University Press, 1983.

Leon Edel, Henry James: A Life, HarperCollins, 1985.

Philip Horne (ed), Henry James: A Life in Letters, Viking/Allen Lane, 1999.

Henry James, The Letters of Henry James, Adamant Media Corporation, 2001.

Fred Kaplan, Henry James: The Imagination of Genius, Johns Hopkins University Press, 1999

F.O. Matthieson (ed), The Notebooks of Henry James, Oxford University Press, 1988.
Critical commentary

Elizabeth Allen, A Woman's Place in the Novels of Henry James London: Macmillan Press, 1983.

Ian F.A. Bell, Henry James and the Past, London: Palgrave Macmillan, 1993.

Millicent Bell, Meaning in Henry James, Cambridge (MA): Harvard University Press, 1993.

Harold Bloom (ed), Modern Critical Views: Henry James, Chelsea House Publishers, 1991.

Kirstin Boudreau, Henry James's Narrative Technique, Macmillan, 2010.

J. Donald Crowley and Richard A. Hocks (eds), The Wings of the Dove, New York: W.W. Norton and Company, 1978.

Victoria Coulson, Henry James, Women and Realism, Cambridge University Press, 2009.

Daniel Mark Fogel, A Companion to Henry James Studies, Greenwood Press, 1993.

Virginia C. Fowler, Henry James's American Girl: The Embroidery on the Canvas, Madison (Wis): University of Wisconsin Press, 1984.

Jonathan Freedman, The Cambridge Companion to Henry James, Cambridge University Press, 1998.

Judith Fryer, The Faces of Eve: Women in the Nineteenth Century American Novel, Oxford: Oxford University Press, 1976

Roger Gard (ed), Henry James: The Critical Heritage, London: Routledge, 1968.

Tessa Hadley, Henry James and the Imagination of Pleasure, Cambridge University Press, 2009.

Barbara Hardy, Henry James: The Later Writing (Writers & Their Work), Northcote House Publishers, 1996.

Richard A. Hocks, Henry James: A study of the short fiction, New York: Twayne Publishers, 1990.

Donatella Izzo, Portraying the Lady: Technologies of Gender in the Short Stories of Henry James, University of Nebraska Press, 2002.

Colin Meissner, Henry James and the Language of Experience, Cambridge University Press, 2009

John Pearson (ed), The Prefaces of Henry James, Pennsylvania State University Press, 1993.

Richard Poirer, The Comic Sense of Henry James, Oxford: Oxford University Press, 1967.

Hugh Stevens, Henry James and Sexuality, Cambridge University Press, 1998.

Merle A. Williams, Henry James and the Philosophical Novel, Cambridge University Press, 1993.

Judith Woolf, Henry James: The Major Novels, Cambridge University Press, 1991.

Ruth Yeazell (ed), Henry James: A Collection of Critical Essays, Longmans, 1994.
---
Other works by Henry James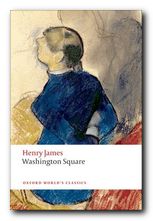 Washington Square (1880) is a superb early short novel, It's the tale of a young girl whose future happiness is being controlled by her strict authoritarian (but rather witty) father. She is rather reserved, but has a handsome young suitor. However, her father disapproves of him, seeing him as an opportunist and a fortune hunter. There is a battle of wills – all conducted within the confines of their elegant New York town house. Who wins out in the end? You will probably be surprised by the outcome. This is a masterpiece of social commentary, offering a sensitive picture of a young woman's life.


Buy the book from Amazon UK


Buy the book from Amazon US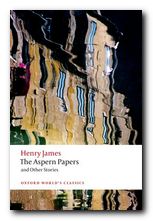 The Aspern Papers (1888) is a psychological drama set in Venice which centres on the tussle for control of a great writer's correspondence. An elderly lady, ex-lover of the writer, seeks a husband for her daughter. But the potential purchaser of the papers is a dedicated bachelor. Money is also at stake – but of course not discussed overtly. There is a refined battle of wills between them. Who will win in the end? As usual, James keeps the reader guessing. The novella is a masterpiece of subtle narration, with an ironic twist in its outcome. This collection of stories also includes three of his accomplished long short stories – The Private Life, The Middle Years, and The Death of the Lion.


Buy the book from Amazon UK


Buy the book from Amazon US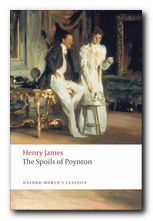 The Spoils of Poynton (1896) is a short novel which centres on the contents of a country house, and the question of who is the most desirable person to inherit it via marriage. The owner Mrs Gereth is being forced to leave her home to make way for her son and his greedy and uncultured fiancee. Mrs Gereth develops a subtle plan to take as many of the house's priceless furnishings with her as possible. But things do not go quite according to plan. There are some very witty social ironies, and a contest of wills which matches nouveau-riche greed against high principles. There's also a spectacular finale in which nobody wins out.


Buy the book from Amazon UK


Buy the book from Amazon US
---
Henry James – web links

Henry James at Mantex
Biographical notes, study guides, tutorials on the Complete Tales, book reviews. bibliographies, and web links.

The Complete Works
Sixty books in one 13.5 MB Kindle eBook download for £1.92 at Amazon.co.uk. The complete novels, stories, travel writing, and prefaces. Also includes his autobiographies, plays, and literary criticism – with illustrations.

The Ladder – a Henry James website
A collection of eTexts of the tales, novels, plays, and prefaces – with links to available free eTexts at Project Gutenberg and elsewhere.

A Hyper-Concordance to the Works
Japanese-based online research tool that locates the use of any word or phrase in context. Find that illusive quotable phrase.

The Henry James Resource Center
A web site with biography, bibliographies, adaptations, archival resources, suggested reading, and recent scholarship.

Online Books Page
A collection of online texts, including novels, stories, travel writing, literary criticism, and letters.

Henry James at Project Gutenberg
A major collection of eTexts, available in a variety of eBook formats.

The Complete Letters
Archive of the complete correspondence (1855-1878) work in progress – published by the University of Nebraska Press.

The Scholar's Guide to Web Sites
An old-fashioned but major jumpstation – a website of websites and resouces.

Henry James – The Complete Tales
Tutorials on the complete collection of over one hundred tales, novellas, and short stories.

Henry James on the Internet Movie Database
Adaptations of James's novels and stories for the cinema and television – in various languages. Full details of directors and actors, production features, film reviews, box office, and even quizzes.
© Roy Johnson 2013
---
More tales by James
More on literature
More on the novella
More on literary studies
More on short stories
---