tutorial, commentary, study resources, plot, & web links
The Mysterious Case of Miss V was written around the same time as Phyllis and Rosamond (1906). Like her other very early short stories, it was not published during her own lifetime. The first version of the story had a different ending.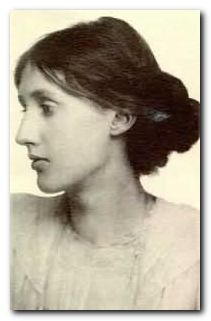 Virginia Woolf
---
The Mysterious Case of Miss V – critical commentary
The short story
This story uses a device Woolf was to exploit many times – perhaps most famously in her essay Mr Bennett and Mrs Brown: that is, to write in the persona of a narrator (very typically a writer) who dreams up an imaginary fictional character to illustrate some point about human character or the relationship between fiction and real life.
In this case the imaginary young woman is everywoman: even her name changes from Janet V. to Mary V. part way through the story. And it is quite clear that Woolf is generalising about women's experience, not simply conjuring up the existence of an individual. She invites readers to identify with the situation she describes in phrases such as 'The case with which such fate befalls you' [my emphasis].
This is a story without a dramatised central character, and with no plot in any conventional sense. It is also amazingly short – and a taste of what was to come a dozen years later in even shorter stories such as Kew Gardens and Monday or Tuesday.
Very early in her career Woolf was moving away from the conventions of the traditional short story, and developing those aspects of prose fiction which were to form the substance of literary modernism in the Edwardian and Georgian period. Brevity of expression, understatement, and compression of ideas were just some of those devices
Yet this is a story that captures an idea. It isn't an essay or a documentary. It creates an account of a subtle social phenomenon and a pulse of life such as we expect from a piece of short fiction.
Theme
This is a story about the 'invisibility' of women in society. and the alienation of the individual in modern city life. First of all Woolf establishes that the situation she examines is entirely normal. 'Such a story as hers and her sister's … one might mention a dozen such sisters in one breath'.
The young woman she posits may be encountered socialising in a perfectly normal manner, but then seems to vanish from society, leaving no trace: 'and then you moved on and she seemed to melt into some armchair or chest of drawers'.
One of the most interesting things about this story is the fact that it originally had a completely different ending. In the original conclusion to the narrative, after the maid has opened the door, the narrator recounts 'I walked straight in and saw Mary V. sitting at a table.'
---
The Mysterious Case of Miss V – study resources

The Complete Shorter Fiction – Vintage Classics – Amazon UK

The Complete Shorter Fiction – Vintage Classics – Amazon US

The Complete Shorter Fiction – Harcourt edition – Amazon UK

The Complete Shorter Fiction – Harcourt edition – Amazon US

Monday or Tuesday and Other Stories – Gutenberg.org

Kew Gardens and Other Stories – Hogarth reprint – Amazon UK

Kew Gardens and Other Stories – Hogarth reprint – Amazon US

The Mark on the Wall – Oxford World Classics edition – Amazon UK

The Mark on the Wall – Oxford World Classics edition – Amazon US

The Complete Works of Virginia Woolf – Kindle edition

The Cambridge Companion to Virginia Woolf – Amazon UK

Virginia Woolf – Authors in Context – Amazon UK

The Cambridge Introduction to Virginia Woolf – Amazon UK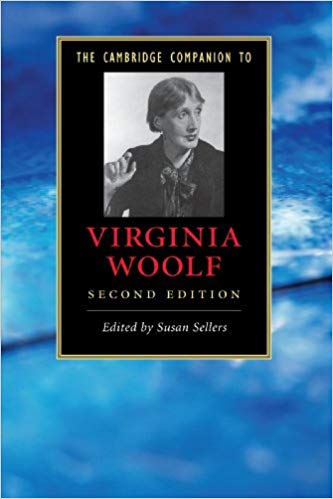 ---
The Mysterious Case of Miss V – story synopsis
An un-named first person narrator speculates on the commonplace observation that individuals can be lonely, even when they live in a crowded modern city.
The case is illustrated by Miss V. who lives in London and mixes in drawing rooms, concerts, and parties, but whose presence is so unsubstantial that she comes and goes without notice.
The narrator awakes one morning and calls out Miss V's name, but she cannot summon up the memory of her substance any longer. She decides the next day to pay her a visit to establish her existence.
But when she arrives at the flat where Miss V. lives, a maid announces that she has been ill for two months and died the morning before.
---
Principal characters
| | |
| --- | --- |
| I | the un-named first person narrator |
| Miss Janet V. | a virtually anonymous young woman |
---
Virginia Woolf podcast
A eulogy to words
---
Further reading

Quentin Bell. Virginia Woolf: A Biography. New York: Harcourt Brace Jovanovich, 1972.

Hermione Lee. Virginia Woolf. New York: Alfred A. Knopf, 1997.

Nicholas Marsh. Virginia Woolf, the Novels. New York: St. Martin's Press, 1998.

John Mepham, Virginia Woolf. New York: St. Martin's Press, 1992.

Natalya Reinhold, ed. Woolf Across Cultures. New York: Pace University Press, 2004.

Michael Rosenthal, Virginia Woolf: A Critical Study. New York: Columbia University Press, 1979.

Susan Sellers, The Cambridge Companion to Vit=rginia Woolf, Cambridge University Press, 2010.

Virginia Woolf, The Common Reader. New York: Harvest Books, 2002.

Alex Zwerdling, Virginia Woolf and the Real World. Berkeley: University of California Press, 1986.
---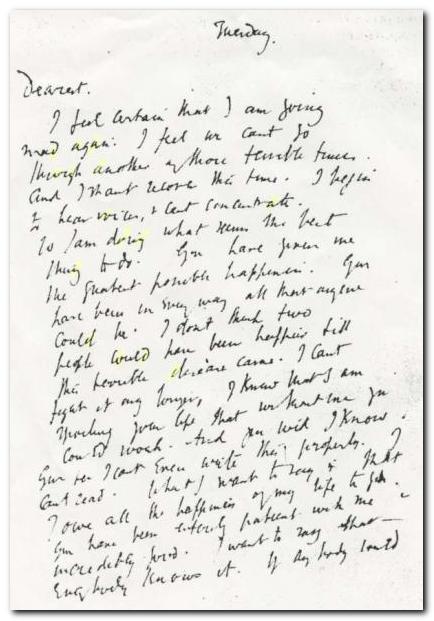 "I feel certain that I am going mad again."
---
Other works by Virginia Woolf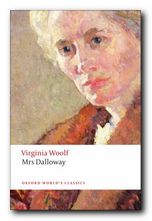 Mrs Dalloway (1925) is probably the most accessible of her great novels. A day in the life of a London society hostess is used as the structure for her experiments in multiple points of view. The themes she explores are the nature of personal identity; memory and consciousness; the passage of time; and the tensions between the forces of Life and Death. The novel abandons conventional notions of plot in favour of a mosaic of events. She gives a very lyrical response to the fundamental question, 'What is it like to be alive?' And her answer is a sensuous expression of metropolitan existence. The novel also features her rich expression of 'interior monologue' as a narrative technique, and it offers a subtle critique of society recovering in the aftermath of the first world war. This novel is now seen as a central text of English literary modernism.


Buy the book at Amazon UK


Buy the book at Amazon US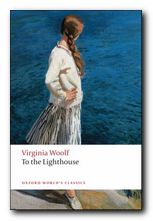 To the Lighthouse (1927) is the second of the twin jewels in the crown of her late experimental phase. It is concerned with the passage of time, the nature of human consciousness, and the process of artistic creativity. Woolf substitutes symbolism and poetic prose for any notion of plot, and the novel is composed as a tryptich of three almost static scenes – during the second of which the principal character Mrs Ramsay dies – literally within a parenthesis. The writing is lyrical and philosophical at the same time. Many critics see this as her greatest achievement, and Woolf herself realised that with this book she was taking the novel form into hitherto unknown territory.


Buy the book at Amazon UK


Buy the book at Amazon US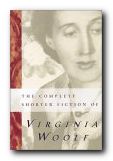 The Complete Shorter Fiction contains all the classic short stories such as The Mark on the Wall, A Haunted House, and The String Quartet – but also the shorter fragments and experimental pieces such as Mrs Dalloway in Bond Street. These 'sketches' (as she called them) were used to practice the techniques she used in her longer fictions. Nearly fifty pieces written over the course of Woolf's writing career are arranged chronologically to offer insights into her development as a writer. This is one for connoisseurs – well presented and edited in a scholarly manner.


Buy the book at Amazon UK


Buy the book at Amazon US
---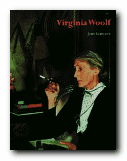 Virginia Woolf is a readable and well illustrated biography by John Lehmann, who at one point worked as her assistant and business partner at the Hogarth Press. It is described by the blurb as 'A critical biography of Virginia Woolf containing illustrations that are a record of the Bloomsbury Group and the literary and artistic world that surrounded a writer who is immensely popular today'. This is an attractive and very accessible introduction to the subject which has been very popular with readers ever since it was first published..


Buy the book at Amazon UK


Buy the book at Amazon US
---
Virginia Woolf – web links

Virginia Woolf at Mantex
Biographical notes, study guides to the major works, book reviews, studies of the short stories, bibliographies, web links, study resources.

Blogging Woolf
Book reviews, Bloomsbury related issues, links, study resources, news of conferences, exhibitions, and events, regularly updated.

Virginia Woolf at Wikipedia
Full biography, social background, interpretation of her work, fiction and non-fiction publications, photograph albumns, list of biographies, and external web links

Virginia Woolf at Gutenberg
Selected eTexts of her novels and stories in a variety of digital formats.

Woolf Online
An electronic edition and commentary on To the Lighthouse with notes on its composition, revisions, and printing – plus relevant extracts from the diaries, essays, and letters.

Hyper-Concordance to Virginia Woolf
Search texts of all the major novels and essays, word by word – locate quotations, references, and individual terms

Orlando – Sally Potter's film archive
The text and film script, production notes, casting, locations, set designs, publicity photos, video clips, costume designs, and interviews.

Women's History Walk in Bloomsbury
Tour of literary and political homes in Bloomsbury – including Gordon Square, Gower Street, Bedford Square, Tavistock Square, plus links to women's history web sites.

Virginia Woolf Society of Great Britain
Bulletins of events, annual lectures, society publications, and extensive links to Woolf and Bloomsbury related web sites

BBC Audio Essay – A Eulogy to Words
Charming sound recording of radio talk given by Virginia Woolf in 1937 – a podcast accompanied by a slideshow of photographs.

A Family Photograph Albumn
Leslie Stephen compiled a photograph album and wrote an epistolary memoir, known as the "Mausoleum Book," to mourn the death of his wife, Julia, in 1895 – an archive at Smith College – Massachusetts

Virginia Woolf first editions
Hogarth Press book jacket covers of the first editions of Woolf's novels, essays, and stories – largely designed by her sister, Vanessa Bell.

Virginia Woolf – on video
Biographical studies and documentary videos with comments on Virginia Woolf and the Bloomsbury Group and the social background of their times.

Virginia Woolf Miscellany
An archive of academic journal essays 2003—2014, featuring news items, book reviews, and full length studies.
© Roy Johnson 2013
---
More on Virginia Woolf
Virginia Woolf – short stories
Virginia Woolf – greatest works
Virginia Woolf – criticism
Virginia Woolf – life and works
---