best-selling novelist, lesbian, and horticulturalist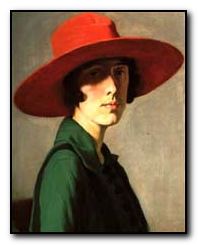 Vita (Victoria Mary) Sackville-West (1892-1962) was a prolific poet and novelist – though she is probably best known for her writing on gardens and her affair with Virginia Woolf. She was born into an aristocratic family in Knole, Kent. Her grandmother was the famous Pepita, a Spanish dancer of humble descent who had formed an illicit union with Lionel Sackville-West, the 2nd Lord Sackville. She was educated privately and became a striking if slightly eccentric figure, over six feet tall. As a child she started to write poetry, writing her first ballads at the age of 11. Her first published work, the verse drama Chatterton, was printed privately in 1909 when she was seventeen, and besides further volumes of poetry she wrote thirteen full-length novels (including a detective story) as well as books on biography, and history.
In 1913 she married the diplomat and critic Harold Nicolson, with whom she lived briefly in Persia and then at Sissinghurst Castle in Kent. They had two children, who became the art critic Benedict Nicolson and the publisher Nigel Nicolson. At first she played her role as a dutiful wife, but then her husband admitted that he had a male lover. The marriage survived nevertheless.
She herself caused something of a scandal by having a very public affair with Violet Keppel, the daughter of Alice Keppel, Edward VII's mistress. Their affair continued even after Violet married and became Violet Trefusis in 1919. It reached a climax when the two women 'eloped' to Paris. Their husbands Denys Trefusis and Harold Nicolson chartered an aeroplane and travelled to Paris together to persuade their wives to return home.
Vita fictionalised the episode in her novel Challenge, with Julian representing Vita Sackville-West. The book was thought at the time to be so sensational and provocative that it was suppressed in Britain by both Vita's and Violet's parents, who feared an explosive scandal. It was, however, accepted in America, and published there in 1923.
That same year the art critic Clive Bell introduced Sackville-West to Virginia Woolf, and the two became lovers, travelling to France and Italy on holiday together the following year. Much of this relationship is recorded in the voluminous exchange of letters between these two formidable women. Woolf used Vita as the model for the central figure in her novel Orlando, and indeed early editions of the book carried pictures of Vita in costumes appropriate to the story.
Vita also had affairs with Hilda Matheson, head of the BBC Talks Department, and Mary Campbell, married to the poet Roy Campbell. Vita's father died in 1928 and his brother became the fourth Baron Sackville-West, inheriting Knole.
This was a terrible though inevitable blow to Vita. She was passionately attached to the family seat and the long tradition that it represented, but she knew that as a female offspring she could not inherit. Interestingly, in a letter to her husband she described her attachment to the building in terms of a lesbianism which directly recalls her behaviour towards Violet Trefusis:
My voluntary exile from Knole is very curious. I think about it a lot. I feel exactly as though I had had for years a liaison with a beautiful woman, who never, from force of circumstances, belonged to me wholly; but who had for me a sort of half-maternal tenderness and understanding, in which I could be entirely happy. Now I feel as though we had been parted because (again through force of circumstances and owing to no choice of her own) she had been compelled to marry someone else and had momentarily fallen completely beneath his jurisdiction, not happy in it, but acquiescent. I look at her from far off; and if I were wilder and more ruthless towards myself I should burst in one evening and surprise her in the midst of her new domesticity. But life has taught me not to do these things.
In 1929 her husband decided to resign from the foreign service and devote himself to writing and politics. They purchased Sissinghurst Castle, a near-derelict house, and started to restore it. The garden was designed from scratch and copiously stocked with plants by Vita and Harold themselves. Sissinghurst is now a tourist attraction, having been transferred to the National Trust.
In the 1930s she published The Edwardians (1930), All Passion Spent (1931), and Family History (1932) which portrayed English upper-class manners and life. All these books were published by the Hogarth Press (which was run by Leonard Woolf) and all of them became bestsellers. It might seem slightly surprising to us in the twenty-first century to realise that her books were much more popular than Virginia Woolf's during the latter's lifetime.
She recorded her own feelings about the relationship between person and place in The Land (1926) – a pastoral poem of 2,500 lines which was awarded the Hawthornden Prize and brought her the literary prestige for which she had long yearned.
This success inspired her to write a companion piece called The Garden. This was not completed and published until after the war, in 1946. She thought the poem 'not a patch on The Land', but many people now see it as a finer work altogether. It won the Heinemann prize, and she spent the whole £100 prize money on azaleas for the garden.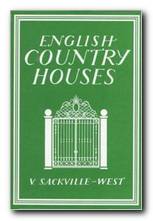 After the war she became something of a recluse, devoting herself to gardening and writing. Her classic English Country Houses records her passionate interest the history of the English country house from the Middle Ages to the 20th century, and of the people who built and lived in them from common squires to kings and queens. Much of this was fuelled by her passionate attachment to Knole, which she had not inherited.
Her interest in gardening was rewarded in 1955 by the Royal Horticultural Society. She also wrote a regular gardening column at the Observer from 1946. That year she was also made a Companion of Honour for her services to literature. In the latter years of her life she lived rather reclusively, and devoted herself largely to her gardens and home. She died of cancer on June 2, 1962. Harold Nicolson died six years later.
Vita's son Benedict eventually found out about his mother's (and his father's) dual sexual nature when he was informed of it bluntly at the age of eighteen by his grandmother. Portrait of a Marriage by Nigel Nicolson (Weidenfeld & Nicolson, 1973) gives the full story of this period of the Nicolsons' lives, taken from an autobiographical manuscript found in a locked briefcase after Vita's death (which he cut open with a knife).
---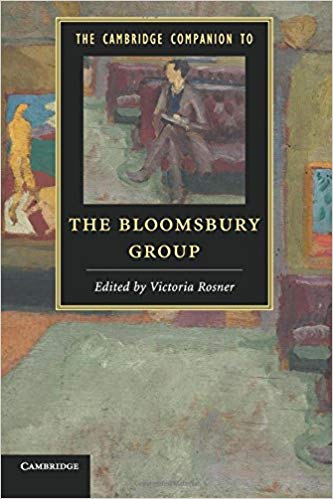 ---
Bloomsbury Group – web links

Hogarth Press first editions
Annotated gallery of original first edition book jacket covers from the Hogarth Press, featuring designs by Vanessa Bell, Roger Fry, and others.

The Omega Workshops
A brief history of Roger Fry's experimental Omega Workshops, which had a lasting influence on interior design in post First World War Britain.

The Bloomsbury Group and War
An essay on the largely pacifist and internationalist stance taken by Bloomsbury Group members towards the First World War.

Tate Gallery Archive Journeys: Bloomsbury
Mini web site featuring photos, paintings, a timeline, sub-sections on the Omega Workshops, Roger Fry, and Duncan Grant, and biographical notes.

Bloomsbury: Books, Art and Design
Exhibition of paintings, designs, and ceramics at Toronto University featuring Hogarth Press, Vanessa Bell, Dora Carrington, Quentin Bell, and Stephen Tomlin.

Blogging Woolf
A rich enthusiast site featuring news of events, exhibitions, new book reviews, relevant links, study resources, and anything related to Bloomsbury and Virginia Woolf

Hyper-Concordance to Virginia Woolf
Search the texts of all Woolf's major works, and track down phrases, quotes, and even individual words in their original context.

A Mrs Dalloway Walk in London
An annotated description of Clarissa Dalloway's walk from Westminster to Regent's Park, with historical updates and a bibliography.

Women's History Walk in Bloomsbury
Annotated tour of literary and political homes in Bloomsbury, including Gordon Square, University College, Bedford Square, Doughty Street, and Tavistock Square.

Virginia Woolf Society of Great Britain
News of events, regular bulletins, study materials, publications, and related links. Largely the work of Virginia Woolf specialist Stuart N. Clarke.

BBC Audio Essay – A Eulogy to Words
A charming sound recording of a BBC radio talk broadcast in 1937 – accompanied by a slideshow of photographs of Virginia Woolf.

A Family Photograph Albumn
Leslie Stephens' collection of family photographs which became known as the Mausoleum Book, collected at Smith College – Massachusetts.

Bloomsbury at Duke University
A collection of book jacket covers, Fry's Twelve Woodcuts, Strachey's 'Elizabeth and Essex'.
© Roy Johnson 2000-2014
---
More on the Bloomsbury Group
More on Vita Sackville-West
More on the novella
More on literary studies
---