tutorial, critical commentary, plot, and study resources
Manhattan Transfer was first published in 1925. It was the sixth literary work by John Dos Passos. Although he belonged to the same 'lost generation' as Ernest Hemingway and F. Scott Fitzgerald, he established a reputation as a literary modernist who incorporated documentary material into his fictions. He presented a vision of American society which was rich in sociological and political significance, and he was also radically expressive in delivering narratives that were dense with literary experimentation.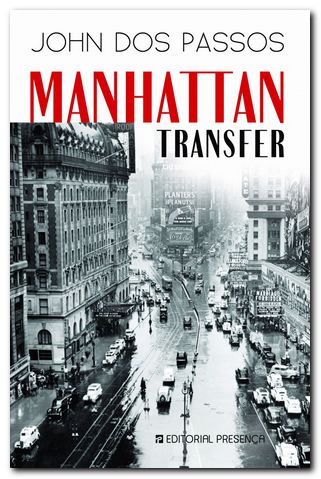 ---
Manhattan Transfer – critical commentary
The novel has as its principal focus the city of New York and its development in the early years of the twentieth century, running from the period pre-1910 to the early 1920s (the 'jazz age') with its flappers and prohibition. Its characters are what D.H.Lawrence described as "the vast loose gang of strivers and winners and losers which seems to be the very pep of New York."
New York is an American state (like Texas, California, or Nebraska) whose capital city is Albany – hence the term New York City, which distinguishes the city from the state. New York City is also located on Manhattan Island in the Hudson River, and has always been the gateway for immigration to the United States. Manhattan Transfer reflects the rich cultural and linguistic mix of this population influx, and Dos Passos reproduces speech, patois, and accents from French, Italian, Yiddish, English, and Irish to reflect the cosmopolitan nature of the city and its culture.
The radical novelist
John Dos Passos was a novelist, a painter, and a political activist. As a young man he was a social revolutionary, with sympathies for both anarchist and communist points of view. It is quite clear in Manhattan Transfer that the radicalism expressed by characters such as Emile and Congo Jack has his sympathy; that the shady dealings in local government are being exposed as political corruption; and that his presentation of American capitalism is as a viciously competitive system that has a dehumanising effect on its citizens.
Joe Harland is a former 'Wizard of Wall Street' who has lost everything in one of the many stock market crashes. It's significant that he is related by family to the relatively secure Jimmy Hersh. But he is now out of money and out of work. And work is not easy to find – partly because times are hard, and partly because of protectionism amongst trade unions (which in America were notoriously associated with organised crime).
Dos Passos's achievement in this novel (as in U.S.A.) is to incorporate these political elements without sliding into propaganda or overt bias. He sees good qualities in his rich and successful characters, and weaknesses in his down-and-out failures. He presents a wide perspective on American society and its immigrant composition, but neither its working Joe Does or its rich playboys are neglected, and neither are its marginal characters – such as the foreign barmen, occasional sailors and building workers, and even hobos, dropouts, and tragic victims of poverty level existence.
The modern city
It is interesting to note that Manhattan Transfer was written and published in a period within two decades at the beginning of the twentieth century which saw the production of a number of novels that featured the capital city as the symbol of modern industrial and commercial life. Andrei Biely's Petersburg had appeared in 1916, set in what was then the capital of pre-revolutionary Russia. In 1922 James Joyce's Ulysses featured the Irish capital Dublin as it was in 1904. Virginia Woolf's Mrs Dalloway, published in 1925 is set exclusively in London, and Alfred Doblin's Berlin Alexanderplatz (1929) is a portrait of the capital of the Wiemar republic of the 1920s.
All of these novels feature a fragmented literary style, varying points of view, and the use of montage effects which were probably influenced by the cinema, which had become a popular entertainment medium around the same time. In the cases of Joyce, Doblin, and Dos Passos there was also the inclusion of advertising, newspaper reports, and documentary material related to the events of their narratives.
Literary style
The dominant strain in American fiction during the period preceding Dos Passos was naturalism. This was an approach which took its subjects from the lower orders of society and put emphasis on the Darwinian struggle for survival. Influenced by French writers such as Zola and Maupassant, the naturalist school of novelists took a sociological approach to their rendering of social reality, and included topics which had hitherto been largely excluded from serious fiction (with the exception of Dickens) – topics such as crime, poverty, alcoholism, prostitution, disease, racism, violence, and political corruption.
Stephen Crane, Sinclair Lewis, Jack London, and Theodore Dreiser had been the popular exponents of this tendency in the period 1890-1920, and there are many elements of literary naturalism in Manhattan Transfer. Many of the characters are unemployed, there is no shortage of drunkenness, sexual promiscuity is rife, corruption exists in local politics, and there are deaths by fire, suicide, and motor accident.
But unlike the naturalist school, Dos Passos uses a huge variety of literary styles to create the sense of social multiplicity, cosmopolitanism, and urban development that pervades the world of Manhattan Transfer. This means that there is more emphasis on the novel as a work of art, rather than simply as a social manifesto.
Each chapter is prefaced by a paragraph of what can only be described as a prose poem, which signals the theme of the chapter. The sections and chapters that follow are delivered using a combination of conventional third person narrative mode, interior monologues, shifting points of view, fragments of newspaper reports, snatches of song, encyclopaedia entries, unattributed conversation, and sometimes an absence of conventional punctuation:
She stopped a second to look at the Plaza that gleamed white as motherofpearl … Yes this is Elaine Oglethorpe's apartment … She climbed up onto a Washington Square bus. Sunday afternoon Fifth Avenue filed by rosily dustily jerkily. On the shady side there was an occasional man in a top hat and frock coat. Sunshades, summer dresses, straw hats were bright in the sun that glinted in squares on the upper windows of houses, lay in bright slivers on the hard paint of limousines and taxicabs.
Montage
The most radical and striking feature of Dos Passos's literary style is his use of montage – cutting very rapidly from one character or scene to another. No sooner has one mini-drama got under way than the reader is whisked along to a different location and a different set of participants. This technique has a disorienting effect which emphasises the simulteneity of actions in various strata of society and the vibrancy of life in a modern cosmopolitan city.
This disorientation settles down as the text gradually reveals subtle connections between characters and events. But it has to be said that there is a price to be paid for the use of montage. Many of the characters are established as examples of individuals grappling with the problems of modern city life – but they simply do not reappear, so we are not given any account of their destinies.
There is only one character who is present from the beginning to the end of the narrative. That is Jimmy Herf – the artistic and visionary young boy who loses his mother, becomes a newspaper reporter, marries unsuccessfully, and ends by giving up his family and job to become a drifter.
U.S.A.
Manhattan Transfer is the forerunner to what is widely regarded as Dos Passos's masterpiece, the trilogy U.S.A.. This comprises three separate but interlocking works – The 42nd Parallel published in 1930, Nineteen Nineteen which appeared in 1932, and The Big Money which completed the tryptich in 1936. This later work was even broader in scope, and took in American society at every level – from railroad hobos to Wall Street financiers and politicians.
Dos Passos is a neglected but important figure in the development of American modernism, and U.S.A. is a powerfully insightful representation of western capitalism. The novel also includes a rare depiction of those ideologies – socialism, communism, and anarchism – that offered an alternative to the dehumanising effects of naked market competition.
---
Manhattan Transfer – study resources

Manhattan Transfer – Amazon UK


Manhattan Transfer – Amazon US

Dos Passos – Early Novels – Amazon UK


Dos Passos – Early Novels – Amazon US

The U.S.A. Trilogy – Amazon UK


The U.S.A. Trilogy – Amazon US
---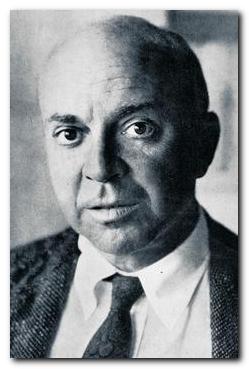 John Dos Passos
---
Manhattan Transfer – chapter summaries
FIRST SECTION
1. Ferryslip – Young farm worker Bud Korpenning arrives in New York City, a virtual hobo, hoping to find employment. Ed Tatcher is an accountant who dotes on his young daughter Ellie. His wife Susie however is a self-pitying invalid.
2. Metropolis – Emile is a French waiter who serves a group of rich, drunk, and vulgar business people late into the night. In the early morning he discusses social injustices with Mario, an Italian anarchist sympathiser. Bud gets a job washing dishes. Susie leaves Ellie on her own all night. Irish milkman Gus McNeil wants to travel out West for a better life, but is run over in a street accident.
3. Dollars – Lawyer George Baldwin pursues Nellie McNeil regarding her husband's accident and is struck by her good looks. They begin an affair whilst Gus is still in hospital. Emile is courting widowed shopkeeper Mme Rigaud. Jimmy Herf and his mother arrive by boat on the fourth of July. Baldwin wins Gus McNeil's compensation claim, but tires of Nellie.
4. Tracks – Jimmy Herf and his invalid mother have dinner in their hotel rooms. She complains of her ailments: he lives in a teenage dreamworld of fantasies. Emile continues his unsuccessful courtship of Mme Rigaud. Nellie ends the affair with George Baldwin. Bud is in the Sailor's Mission. Jimmy's mother has a stroke. He visits his well-to-do aunt's house where casual racism is the norm. Ed Thatcher resists the temptation of an allegedly surefire investment.
5. Steamroller – Jimmy's mother dies, whereupon his uncle suggests that he start work in the family business, but Jimmy is not keen on the idea. Bud reveals to a fellow hobo that he has killed his stepfather, who was beating him. He feels he is being pursued and has nowhere to go – so he commits suicide by jumping off Brooklyn Bridge.
SECOND SECTION
1. Great Lady on a White Horse – Jimmy collects his girlfriend Ruth Prynne for Sunday lunch. He is now a cub reporter, she is an aspiring theatrical. Ellen meets George Baldwin for afternoon tea and flirts with Stan Emery and even her own husband Jojo.
2. Longlegged Jack of the Isthmus – Joe Harland is out of work, but he spends his last money on drinks whilst bragging about his previous success and his 'bad luck'. Nicky Schatz is caught in a burglary by Stan and Ellie, but he has only stolen stage money. Ellen is in love with Stan but married to Jojo. Meanwhile Joe Harland is pursued by his landlady for unpaid rent. He cadges money from an old colleague. Casie is courted by Maurice McAvoy who is broke. Ellen leaves Jojo early one morning and takes a taxi to a hotel.
3. Nine Day's Wonder – Paul Sandbourne looks at a girl on Fifth Avenue and gets run over by a passing truck. Jimmy Herf drinks away the afternoon with his rich college friends. They meet Ellen and her husband Jojo. Meanwhile Joe Harland spends his time in low bars. Ellen is a momentary theatrical success. It is 1914 and George Baldwin's marriage is on the rocks because of his adultery with Ellen and others. Ellen is decorating her new flat when Casie arrives to announce that she is pregnant. Joe Harland is working as a night watchman on a building site. The workforce is threatened with a lockout. Stan brings Ellen to Jimmy's flat on a secret date, but they are confronted by her husband in a farcical scene. Ellen Thatcher announces to her father that she and Joe Oglethorpe are divorcing.
4. Fire Engine – Impressario Harry Goldweiser is trying to seduce Elaine. Baldwin and Gus McNeil discuss some shady political doings, and Joe O'Keefe encounters Joe Harland again. Elaine puts a drunk Stanwood in her bath at the theatre. She then smuggles him out and takes him back to her flat in a taxi.
5. Went to the Animals' Fair – George Baldwin takes Ellen out to a night club and tries to persuade her to take him on as her 'protector'. Jimmy Herf and friends at a nearby table talk about a recent murder and the war. Jimmy and Ellen then discuss politics and the war with the anarchist barman Congo Jack. A drunken Baldwin threatens her with a gun. Jimmy walks home with Tony Hunter, who reveals that he is a homosexual who wants to kill himself.
6. Five Statutory Questions – Joe Harland and Joe O'Keef discuss the war and politics over drinks. Ellen is getting divorced and is pursued by Harry Goldweiser. She meets Stan, who reveals that he has married a young girl. Jimmy Herf meets his family relation Joe Harland, who wants to go to fight in the war.
7. Rollercoaster – Stan attends a political event. He is completely drunk, and when he gets home the apartment is on fire. He is overcome by smoke and killed in the fire.
8. One More River to Jordan – George Baldwin and Phil Sandbourne compare political notes. Ellen is still waiting for her divorce, and is besieged by oppressive well-wishers. She is pregnant with Stan's baby. When Jimmy Herf walks her home she claims she is going to give up the stage and raise the child, but in fact she goes for an abortion.
THIRD SECTION
1. Rejoicing City That Dwelt Carelessly – James Merrivale arrives back in New York City after the war. Jimmy Herf is married to Ellen who he has met serving in the Red Cross overseas. They arrive back with a baby into the prohibition era. Joe O'Keefe helps to organise workers for a union wage claim, then visits the doctor for treatment for syphilis. George Baldwin is being groomed for a political position..
2. Nickleodeon – Ruth Prynne has possible throat cancer. She is down on her luck and meets an old suitor. Dutch Robertson is out of work and money, and so is his girlfriend Francie. Jimmy and Ellie are also out of work, but drown their sorrows in cocktails with Congo Jack, who is now a bootlegger.
3. Revolving Doors – Jake Silverman and his girl Rosie are posing as rich business people in a fraudulent deal. The Merrivales have breakfast before leaving for the bank. Nevada Jones is dancing with Tony Hunter, who has been to a psychiatrist. She is visited by Baldwin and McNeil. Anna Cohen gets fired from the sandwich bar. Gus McNeil curries political favours ahead of local elections. Jimmy visits Congo Jack doing bootleg business, but there is an attempted hijacking of the consignment of Champagne. James Merrivale discovers that his daughter Masie is about to marry John Cunningham, who is already married. Businessmen are approached for donations towards the local elections. Jimmy is living in cramped conditions with Ellie and their baby Martin. George Baldwin calls on Nevada Jones but catches her with Tony Hunter and ditches her. Ellen is at a bohemian party that is raided by detectives, but a phone call to the district attorney calls off the raid. Jimmy is living separately from Ellen. Jake Silverman is arrested for fraud.
4. Skyscraper – Jimmy gives up his job as a reporter and wanders around in a delirium of jumbled thoughts. Anna Cohen is involved in a strike at the sewing factory, and her mother reproaches her. Jimmy gets drunk with his out of work friends. Dutch Robertson holds up a cigar store. Mr Densch's business is hit by the slump. A reporter takes the cigar store holdup story, and a few days later Jimmy reads an account of Dutch's arrest.
5. The Burthen of Nineveh – Baldwin's divorce is due to come through. He proposes to Ellen, but she delays making a decision. Buck squeezes money out of Alice, who cashes a cheque in her husband's name. Jimmy meets Congo Jack who is now Armand Duval and rich (but might go to jail) and has married Nevada Jones. Mr Densch escapes from the USA, ten million dollars in debt. Jack Cunningham gets an Illegal divorce and marries Masie Merrivale. Dutch Robertson and Francie get twenty years for their crimes. Ellen collects a new dress from Mme Soubrine, where Anna is scabbing as a seamstress. There is a fire in the workshop and a girl is badly burned. Jimmy leaves friends at a party and sets off with no money and no objective.
© Roy Johnson 2016
---
Manhattan Transfer – principal characters
| | |
| --- | --- |
| Bud Korpenning | a 23 year old farmhand |
| Ed Thatcher | an ambitious accountant |
| Susie Thatcher | his wife, an invalid |
| Ellie Thatcher | their daughter |
| Emile Loustec | radical hotel worker |
| Marco | an Italian anarchist |
| Congo Jack | bartender, later a bootlegger |
| Gus McNeil | an Irish milkman |
| Nellie McNeil | his pretty wife |
| George Baldwin | an attorney, later a politician |
| Phil Sandbourne | his friend, an anarchist |
| Mme Ernestine Rigaud | a widowed shopkeeper |
| Jimmy Herf | a romantic dreamer, later a journalist |
| Mrs Lily Herf | his mother, an invalid who dies |
| Mrs Emily Merrivale | Lily's sister, Jimmy's aunt |
| Jeff Merrivale | Jimmy's uncle, who becomes his guardian |
| Ruth Prynne | unemployed dancer, Jimmy's girlfriend |
| #Jojo Oglethorpe | a gay theatrical mountebank |
| Elaine Thatcher Oglethorpe | his wife |
| Casandra Wilkins | would-be theatrical |
| Stanwood Emery | rich friend of George Baldwin |
| Joe Harland | former bond trader, down on his luck |
| Harry Goldweiser | lecherous theatrical impressario |
| Tony Hunter | a young gay actor friend of Ruth |
| Nevada Jones | Tony's admirer, later married to Congo Jack |
| Dutch Robertson | an out-of-work who turns to crime |
---