tutorial, synopsis, commentary, and study resources
Moments of Being was written in July 1927 and first published in the American magazine Forum for January 1928. It was later reprinted in the collection of stories by Virginia Woolf entitled A Haunted House. It carries the sub-title (and sometimes alternative title) of 'Slater's Pins Have No Points'.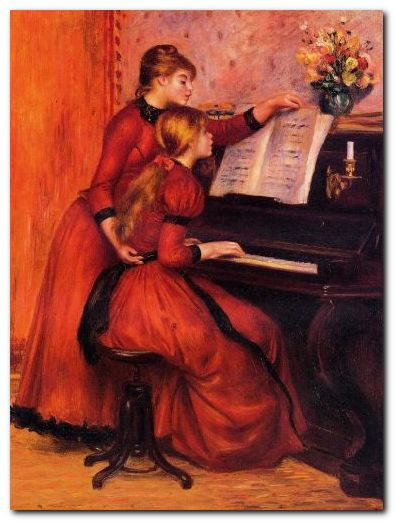 Pierre-August Renoir 1841-1919
---
Moments of Being – critical commentary
There are two features which are of particular interest in this story. The first is the construction of a multi-tiered chronology or time scheme within the narrative. The second is the overt subject of the story.
The narrative
Virginia Woolf was well under way in the experimental phase of her writing when she composed this story. Indeed, it was written, as she notes herself, as a spin-off from her work on To the Lighthouse: 'side stories are sprouting in great variety as I wind this up: a book of characters; the whole string being pulled out from some simple sentence'.
As Fanny Wilmot constructs the life history of her piano teacher Julia Craye, the story weaves together strands of a narrative present, and two levels of the past. First we are offered a picture of Julia from Fanny's point of view:
For she was not so much dressed as cased, like a beetle compactly in its sheath, blue in winter, green in summer. What need had she of pins — Julia Craye — who lived, it seemed, in the cool, glassy world of Bach fugues, playing to herself what she liked
Secondly, Fanny adds to her own impression an embellished version of information she has received from the college principal, Miss Kingston. This concerns Julia's past life when growing up in Salisbury:
Oh they used to have such lovely things, when they lived at Salisbury and her brother was, of course, a very well-known man: a famous archeologist. It was a great privilege to stay with them, Miss Kingston said ('My family had always known them — they were regular Salisbury people,' Miss Kingston said)
But there is also a third more recent past expressed as the narrative includes the occasion of this information being transmitted to Fanny by Miss Kingston:
Miss Kingston, who gave little character sketches like this on the first day of term while she received cheques and wrote out receipts for them, smiled here.
This is a hallmark of Woolf's style – to seamlessly weave together a variety of points of view, and of historical time frames, whilst at the same time blurring the distinctions between 'facts' and the imagination.
The subject
Virginia Woolf wrote a number of stories in which one character imagines or fantasizes about the life of another character: see An Unwritten Novel and The Lady in the Looking Glass for instance. In those two stories the person from whose point of view the story is (largely) told has their inventions confounded by some unexpected reversal at the end of the narrative. In the case of Moments of Being Fanny Wilmot's fantasies seem to be confirmed. The story is offered as a positive epiphany.
Fanny imagines the circumstances that have led to Julia Craye becoming a spinster – and she gradually sees these decisions in a largely affirmative manner – preserving her right to an independent state of being. However, they are gained at the price of what is possibly a lonely and pinched life – 'travelling frugally; counting the cost and measuring out of her tight shut purse the sum needed for this journey'. But the vision ends on a triumphant note nevertheless:
She saw Julia open her arms; saw her blaze; saw her kindle. Out of the night she burnt like a dead white star. Julia kissed her on the lips. Julia possessed her.
This embrace might seem rather surprising in its directness – but Woolf herself was in no doubt about the effect she wanted to produce, as she records:
Sixty pounds just received from America for my little Sapphist story of which the Editor has not seen the point
---
Moments of Being – study resources

The Complete Shorter Fiction – Vintage Classics – Amazon UK

The Complete Shorter Fiction – Vintage Classics – Amazon US

The Complete Shorter Fiction – Harcourt edition – Amazon UK

The Complete Shorter Fiction – Harcourt edition – Amazon US

Monday or Tuesday and Other Stories – Gutenberg.org

The Mark on the Wall – Oxford World Classics edition – Amazon UK

The Mark on the Wall – Oxford World Classics edition – Amazon US

The Complete Works of Virginia Woolf – Kindle edition

The Cambridge Companion to Virginia Woolf – Amazon UK

Virginia Woolf – Authors in Context – Amazon UK

The Cambridge Introduction to Virginia Woolf – Amazon UK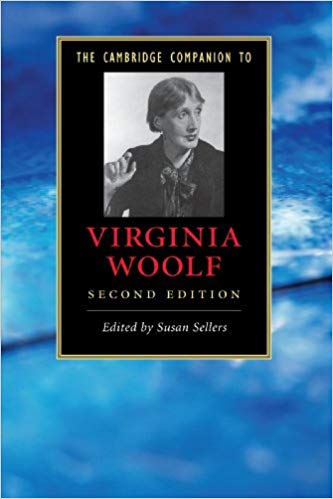 ---
Moments of Being – principal characters
| | |
| --- | --- |
| Fanny Wilcot | Julia Craye's piano pupil |
| Julia Craye | a spinster piano teacher |
| Julius Craye | Julia's bother, a 'famous archeologist' |
| Miss Polly Kingston | principal of the Archer Street College of Music, a friend of the Craye family |
---
Moments of Being – story synopsis
Fanny Wilmot, a young woman, is having a piano lesson at a college with her teacher Julia Craye, a middle-aged spinster. Fanny speculates about Julia's life, based on fragments of information she has picked up from the college principal, Miss Kingston, who is an old friend of the Craye family.
None of the Crayes have married, and Julia's brother Julius – 'the famous archeologist' – is thought to be slightly odd, something which might also affect Julia.
Julia has mentioned to Fanny that men should 'protect' women – something that Fanny does not want. Julia also has memories of Kensington when it was a like a village. Fanny imagines Julia's youthful days in Salisbury, being courted by young men from Oxford or Cambridge.
Then she pictures her with a man rowing on the Serpentine. He is just about to propose to her when she realises she must refuse him. She breaks the romantic mood between them, as a result of which he feels snubbed, and leaves her.
Even if these details were wrong, the important thing which remained true was her refusal, and her relief afterwards that she had retained the right to her independence. She has maintained her freedom because she has not got married, and she feels sorry for women who have sacrificed their liberty. She also feels that life is a constant battle against minor problems which might bring on headaches or chills. She regards a solitary trip to see the crocuses at Hampton Court as a major triumph.
Fanny wonders if Julia feels lonely, but suddenly has a positive vision of Julia's life in all its historical richness and her making the most of limited resources – then Julia suddenly kisses her.
---
Moments of Being – further reading

Quentin Bell. Virginia Woolf: A Biography. New York: Harcourt Brace Jovanovich, 1972.

Hermione Lee. Virginia Woolf. New York: Alfred A. Knopf, 1997.

Nicholas Marsh. Virginia Woolf, the Novels. New York: St. Martin's Press, 1998.

John Mepham, Virginia Woolf. New York: St. Martin's Press, 1992.

Natalya Reinhold, ed. Woolf Across Cultures. New York: Pace University Press, 2004.

Michael Rosenthal, Virginia Woolf: A Critical Study. New York: Columbia University Press, 1979.

Susan Sellers, The Cambridge Companion to Virginia Woolf, Cambridge University Press, 2010.

Virginia Woolf, The Common Reader. New York: Harvest Books, 2002.

Alex Zwerdling, Virginia Woolf and the Real World. Berkeley: University of California Press, 1986.
---
Other works by Virginia Woolf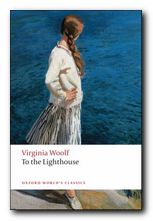 To the Lighthouse (1927) is the second of the twin jewels in the crown of her late experimental phase. It is concerned with the passage of time, the nature of human consciousness, and the process of artistic creativity. Woolf substitutes symbolism and poetic prose for any notion of plot, and the novel is composed as a tryptich of three almost static scenes – during the second of which the principal character Mrs Ramsay dies – literally within a parenthesis. The writing is lyrical and philosophical at the same time. Many critics see this as her greatest achievement, and Woolf herself realised that with this book she was taking the novel form into hitherto unknown territory.


Buy the book at Amazon UK


Buy the book at Amazon US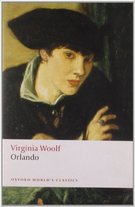 Orlando (1928) is one of her lesser-known novels, although it's critical reputation has risen in recent years. It's a delightful fantasy which features a character who changes sex part-way through the book – and lives from the sixteenth to the twentieth century. Using this device (which turns out to be strangely credible) Woolf explores issues of gender and identity as her hero-heroine moves through a variety of lives and personal adventures. Orlando starts out as an emissary to the Court of St James, lives through friendships with Swift and Alexander Pope, and ends up motoring through the west end of London on a shopping expedition in the 1920s. The character is loosely based on Vita Sackville-West, who at one time was Woolf's lover. The novel itself was described by Nigel Nicolson (Sackville-West's son) as 'the longest and most charming love-letter in literature'.


Buy the book at Amazon UK


Buy the book at Amazon US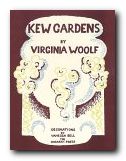 Kew Gardens is a collection of experimental short stories in which Woolf tested out ideas and techniques which she then later incorporated into her novels. After Chekhov, they represent the most important development in the modern short story as a literary form. Incident and narrative are replaced by evocations of mood, poetic imagery, philosophic reflection, and subtleties of composition and structure. The shortest piece, 'Monday or Tuesday', is a one-page wonder of compression. This collection is a cornerstone of literary modernism. No other writer – with the possible exception of Nadine Gordimer, has taken the short story as a literary genre as far as this.


Buy the book at Amazon UK


Buy the book at Amazon US
---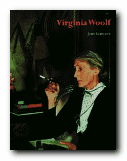 Virginia Woolf is a readable and well illustrated biography by John Lehmann, who at one point worked as her assistant and business partner at the Hogarth Press. It is described by the blurb as 'A critical biography of Virginia Woolf containing illustrations that are a record of the Bloomsbury Group and the literary and artistic world that surrounded a writer who is immensely popular today'. This is an attractive and very accessible introduction to the subject which has been very popular with readers ever since it was first published..


Buy the book at Amazon UK


Buy the book at Amazon US
---
Virginia Woolf – web links
Virginia Woolf at Mantex
Biographical notes, study guides to the major works, book reviews, studies of the short stories, bibliographies, web links, study resources.
Blogging Woolf
Book reviews, Bloomsbury related issues, links, study resources, news of conferences, exhibitions, and events, regularly updated.
Virginia Woolf at Wikipedia
Full biography, social background, interpretation of her work, fiction and non-fiction publications, photograph albumns, list of biographies, and external web links
Virginia Woolf at Gutenberg
Selected eTexts of her novels and stories in a variety of digital formats.
Woolf Online
An electronic edition and commentary on To the Lighthouse with notes on its composition, revisions, and printing – plus relevant extracts from the diaries, essays, and letters.
Hyper-Concordance to Virginia Woolf
Search texts of all the major novels and essays, word by word – locate quotations, references, and individual terms
Orlando – Sally Potter's film archive
The text and film script, production notes, casting, locations, set designs, publicity photos, video clips, costume designs, and interviews.
Women's History Walk in Bloomsbury
Tour of literary and political homes in Bloomsbury – including Gordon Square, Gower Street, Bedford Square, Tavistock Square, plus links to women's history web sites.
Virginia Woolf Society of Great Britain
Bulletins of events, annual lectures, society publications, and extensive links to Woolf and Bloomsbury related web sites
BBC Audio Essay – A Eulogy to Words
Charming sound recording of radio talk given by Virginia Woolf in 1937 – a podcast accompanied by a slideshow of photographs.
A Family Photograph Albumn
Leslie Stephen compiled a photograph album and wrote an epistolary memoir, known as the "Mausoleum Book," to mourn the death of his wife, Julia, in 1895 – an archive at Smith College – Massachusetts
Virginia Woolf first editions
Hogarth Press book jacket covers of the first editions of Woolf's novels, essays, and stories – largely designed by her sister, Vanessa Bell.
Virginia Woolf – on video
Biographical studies and documentary videos with comments on Virginia Woolf and the Bloomsbury Group and the social background of their times.
Virginia Woolf Miscellany
An archive of academic journal essays 2003—2014, featuring news items, book reviews, and full length studies.
© Roy Johnson 2013
---
More on Virginia Woolf
Virginia Woolf – short stories
Virginia Woolf – greatest works
Virginia Woolf – criticism
Virginia Woolf – life and works
---