Princess Bibesco (1897-1945) was a marginal but interesting figure of the modernist period – a rich socialite and writer. She was born in 1897 as Elizabeth Charlotte Lucy Asquith, the daughter of Herbert Asquith by his second wife. The family lived in Cavendish Square, but when Asquith became liberal Prime Minister in 1908, Elizabeth was raised in the PM's official residence at 10 Downing Street. (Nancy Cunard and her mother moved into the Cavendish Square house.) Elizabeth was a spirited and gifted child who during the First World War organised fund-raising events to support servicemen.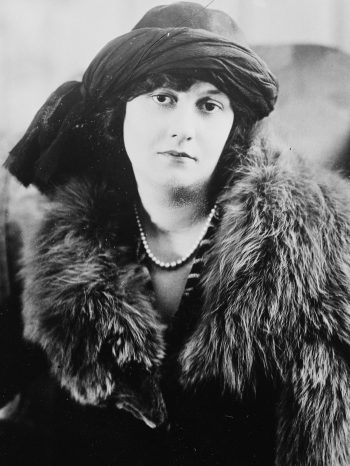 Elizabeth Bibesco in 1919
At the age of nineteen she appeared on stage at the Palace Theatre in a sketch she wrote herself, and she organised an exhibition of portraits by the American artist John Singer Sargent at the Grafton Galleries. In 1918 she played small roles in two silent movies by D.W. Griffith, Hearts of the World and The Great Love.
At nineteen she fell in love with an American diplomat, which caused a scandal in her family. Sister-in-law Cynthia Asquith wrote in her diary: 'This really is too much. To marry an American is bad enough – but a poor American …'. Shortly afterwards in 1919 Elizabeth married Prince Antoine Bibesco, a Romanian diplomat who had been posted to London as first secretary to the embassy. He was twenty-two years older than her.
After the marriage she lived in Paris in a house on the Ile St Louis, overlooking Notre Dame. Her husband was a great friend of the French writer Marcel Proust, who used the Prince as a model for his character Saint-Loup in Remembrance of Things Past. The Princess (as she now was) became part of his circle, and Proust was eventually godfather to her daughter Priscilla.
In the early 1920s she met members of the Bloomsbury Group and began an affair with John Middleton Murry. He was married at the time to Katherine Mansfield, who rapidly put a stop to the relationship. She wrote to the Princess: 'I am afraid you must stop writing these little love letters to my husband while he and I live together. It is one of those things which is not done in our world'. This was completely untrue, but it had the intended effect.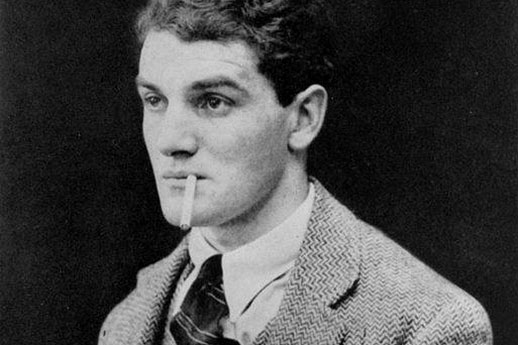 John Middleton Murry
Between 1921 and 1940 Elizabeth published three collections of short stories, four novels, and a book of poetry. Her literary style is lyrical and allusive, with a lightness of touch that skims across her narratives (and it has to be said, is quite like that of her 'rivals' Katherine Mansfield and Virginia Woolf):
Poor Miss Wilcox! She had tried brightness and common-sense, Milton and lawn-tennis, the arch and the aloof. She would have liked to have been seductive and a little wicked, but she had found it easier to be dignified and very good. Easier but no more satisfactory. Evidently charm was a strange, mysterious thing, for which there was no recipe. A dangerous force governing many things and subject to no law.
As an adult she struggled with alcoholism, but travelled with her husband in his capacity as a diplomat to Washington and Madrid. Whilst in the Spanish capital she met and befriended Jose Antonio Primo de Rivera, the leader of the fascist Falange and eldest son of the military dictator. There is some evidence of an affair between them. He was executed by the Republicans during the Civil War, but Princess Bibesco dedicated her last novel The Romantic to him in 1940.
She lived in Romania during the Second World War, dying there from pneumonia in 1945 at the age of forty-eight. She was buried in the Bibesco family vault in Bucharest.
Balloons – Gutenberg.org
I Have Only Myself to Blame (1921)
Balloons (1922)
The Fir and the Palm (1924)
The Whole Story (1925)
There Is No Return (1927)
The Romantic (1940)
Haven (1951)
© Roy Johnson 2018
---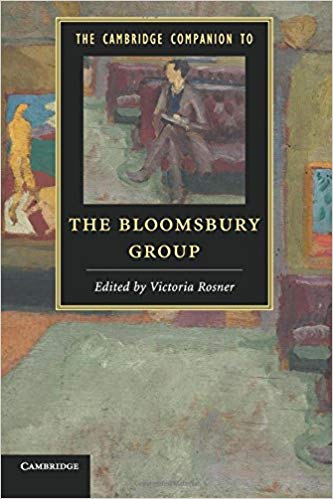 ---
More on biography
More on literary studies
More on the Bloomsbury Group
---