tutorial, synopsis, commentary,  and study resources
Ancestors was probably written in 1923 – between the composition of Jacob's Room (1922) and Mrs Dalloway (1925). It was first published in the magazine The Criterion in April 1923 – edited by fellow Bloomsburyite T.S. Eliot. It is one of a number of short stories Virginia Woolf wrote which feature guests at a party given by Clarissa Dalloway at her home in Westminster.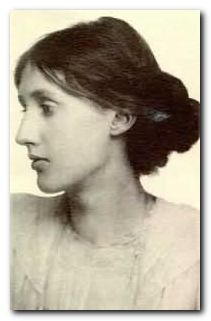 Virginia Woolf
---
Ancestors – critical commentary
Biography
This is another of Woolf's stories in which there is more or less a complete absence of authorial comment to guide the reader's interpretation. However, it is quite clear that Mrs Valliance is romanticising her 'ancestors' and that we are being invited to see her disdain for younger contemporaries in a critical light.
But it is also possible that Virginia Woolf is celebrating the rich cultural life she inherited from her own parents. After all, her mother was a society beauty and model for some of the Pre-Raphaelite painters, and her father was a celebrated Victorian intellectual, with colleagues ranging from Oliver Wendell Holmes to Henry James and Thomas Hardy. We note that Mrs Vallance's father is some sort of public figure who she expects Jack Renshaw to know, and his friends are Sir Duncan Clement and a Greek scholar – just the sort of people with whom Leslie Stephen surrounded himself.
Mrs Vallance also seems to be an even more precocious version of Virginia Woolf herself: 'She had read all Shelly between the ages of twelve and fifteen'. The connection is once more the biographical link between Woolf and her father, who gave her free access to his library as a child. It might also be borne in mind that Virginia Woolf never went to school in the sense we think of that term today. She was 'home educated'
We know that Woolf regarded over-attention to dress as rather frivolous, and she was often criticised for her own choice of clothes. But on the other hand, she did write for Vogue, and when young she did play cricket. However, it would seem to be wrong to draw the parallels between Mrs Vallance and Virginia Woolf too closely, for Mrs Vallance at one point thinks 'She could not bear to walk in London and see the children playing in the streets' and it is difficult to think of anyone who has celebrated walking in the streets of London more memorably that Virginia Woolf, particularly in the case of her celebrated character, Clarissa Dalloway.
Geography
Mrs Vallance's memories of her idyllic family life are located in Scotland according to the text- and yet the story creates no sense of such a location. It is not evoked or represented in any way. This is rather like To the Lighthouse which is supposed to be set in the Hebrides, when it is quite clear from what we know of Virginia Woolf's life and the places she lived that the setting is based on St Ives and the nearby Godrevy lighthouse.
This is odd – because Woolf marvelously evoked the places in which she lived and worked – central London, the Sussex countryside, even the 'suburbs' of Richmond. She was also quite well-travelled considering the difficulties of inter-nation travel at the time she lived. But these fictional excursions into locations she didn't actually know do not work at all.
---
Ancestors – study resources

The Complete Shorter Fiction – Vintage Classics – Amazon UK

The Complete Shorter Fiction – Vintage Classics – Amazon US

The Complete Shorter Fiction – Harcourt edition – Amazon UK

The Complete Shorter Fiction – Harcourt edition – Amazon US

Monday or Tuesday and Other Stories – Gutenberg.org

The Mark on the Wall – Oxford World Classics edition – Amazon UK

The Mark on the Wall – Oxford World Classics edition – Amazon US

The Complete Works of Virginia Woolf – Kindle edition

The Cambridge Companion to Virginia Woolf – Amazon UK

Virginia Woolf – Authors in Context – Amazon UK

The Cambridge Introduction to Virginia Woolf – Amazon UK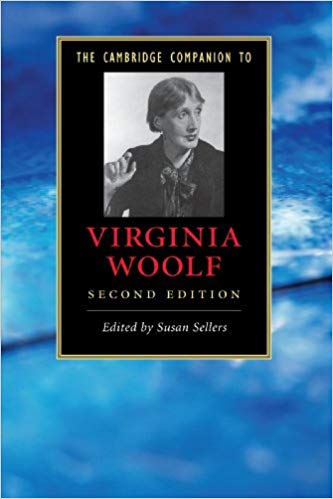 ---
Ancestors – the text
Mrs Vallance, as Jack Renshaw made that silly, rather conceited remark of his about not liking to watch cricket matches, felt that she must draw his attention somehow, must make him understand, yes, and all the other young people whom she saw, what her father would have said; how different her father and mother, yes and she too were from all this; and how compared to really dignified simple men and women like her father, like her dear mother, all this seemed to her so trivial.
'Here we all are,' she said suddenly, 'cooped up in this stuffy room while in the country at home — in Scotland' (she owed it to these foolish young men who were after all quite nice, though a little under-sized, to make them understand what her father, what her mother and she herself too, for she was like them at heart, felt).
'Are you Scotch?' he asked.
He did not know then, he did not know who her father was; that he was John Ellis Rattray; and her mother was Catherine Macdonald.
He had stopped in Edinburgh for a night once, Mr Renshaw said.
One night in Edinburgh! And she had spent all those wonderful years there — there and at Elliotshaw, on the Northumbrian border. There she had run wild among the currant bushes; there her father's friends had come, and she only a girl as she was, had heard the most wonderful talk of her time. She could see them still, her father, Sir Duncan Clements, Mr Rogers (old Mr Rogers was her ideal of a Greek sage), sitting under the cedar tree; after dinner in the starlight. They talked about everything in the whole world, it seemed to her now; they were too large minded ever to laugh at other people. They had taught her to revere beauty. What was there beautiful in this stuffy London room?
'Those poor flowers,' she exclaimed, for petals of flowers all crumpled and crushed, a carnation or two, were actually trodden under foot, but, she felt, she cared almost too much for flowers. Her mother had loved flowers: even since she was a child she had been brought up to feel that to hurt a flower was to hurt the most exquisite thing in nature. Nature had always been a passion with her; the mountains, the sea. Here in London, one looked out of the window and saw more houses — human beings packed on top of each other in little boxes. It was an atmosphere in which she could not possibly live; herself. She could not bear to walk in London and see the children playing in the streets. She was perhaps too sensitive; life would be impossible if everyone was like her, but when she remembered her own childhood, and her father and mother, and the beauty and care that were lavished on them —
'What a lovely frock!' said Jack Renshaw, and that seemed to her altogether wrong — for a young man to be noticing women's clothes at all.
Her father was full of reverence for women but he never thought of noticing what they wore. And of all these girls, there was not a single one of them one could call beautiful — as she remembered her mother, — her dear stately mother, who never seemed to dress differently in summer or winter, whether they had people or were alone, but always looked herself in lace, and as she grew older, a little cap. When she was a widow, she would sit among her flowers by the hour, and she seemed to be more with ghosts than with them all, dreaming of the past, which is, Mrs Vallance thought, somehow so much more real than the present. But why. It is in the past, with those wonderful men and women, she thought, that I really live: it is they who know me; it is those people only (and she thought of the starlit garden and the trees and old Mr Rogers, and her father, in his white linen coat smoking) who understood me. She felt her eyes soften and deepen as at the approach of tears, standing there in Mrs Dalloway's drawing-room, looking not at these people, these flowers, this chattering crowd, but at herself, that little girl who was to travel so far, picking Sweet Alice, and then sitting up in bed in the attic which smelt of pine wood reading stories, poetry. She had read all Shelly between the ages of twelve and fifteen, and used to say it to her father, holding her hands behind her back, while he shaved. The tears began, down in the back of her head to rise, as she looked at this picture of herself, and added the suffering of a lifetime (she had suffered abominably) — life had passed over her like a wheel — life was not what it had seemed then — it was like this party — to the child standing there, reciting Shelly; with her dark wild eyes. But what had they not seen later. And it was only those people, dead now, laid away in quiet Scotland, who had known her, who knew what she had it in her to be — and now the tears came closer, as she thought of the little girl in the cotton frock, how large and dark her eyes were; how beautiful she looked repeating the 'Ode to the West Wind'; how proud her father was of her, of how great he was, and how great her mother was, and how when she was with them she was so pure so good so gifted that she had it in her to be anything. That if they had lived, and she had always been with them in that garden (which now appeared to her the place the place where she had spent her whole childhood, and it was always starlit, and always summer, and they were always sitting out under the cedar tree smoking, except that somehow her mother was dreaming alone, in her widow's cap among her flowers — and how good and kind and respectful the old servants were, Andrewes the gardener, Jersy the cook; and old Sultan, the Newfoundland dog; and the vine, and the pond, and the pump — and Mrs Vallance looking very fierce and proud and satirical, compared her life with other people's lives and if that life could have gone on for ever, then Mrs Vallance felt none of this — and she looked at Jack Renshaw and the girl whose clothes he admired — could have had any existence, and she would have been oh perfectly happy, perfectly good, instead of which here she was forced to listen to a young man saying — and she laughed almost scornfully and yet tears were in her eyes — that he could not bear to watch cricket matches!
---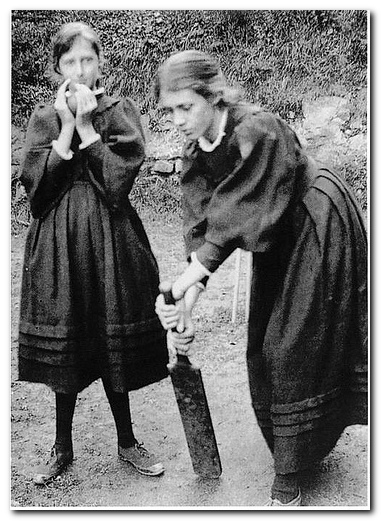 Virginia Woolf (left) Vanessa Bell (right)
---
Ancestors – story synopsis
Mrs Vallance is at a party in London at the house of Clarissa Dalloway. She is irritated by the attitudes of a young man Jack Renshaw who says he doesn't like to watch cricket matches and passes admiring comments on a younger woman's dress. She soothes her irritation with a series of of reminiscences about her parents, whose cultivation she sees as superior to her current surroundings. She resuscitates nostalgic images of reverential figures in after-dinner conversations on summer nights conducted under big trees in starlight.
She feels that her parents have instilled in her a sense of beauty, and that they understood her in a way that her present company does not. Even the household servants of her childhood are romantically summoned, and she wishes the whole of this idealised past life could have continued unabated, to spare her from the current discomfort.
---
Further reading

Quentin Bell. Virginia Woolf: A Biography. New York: Harcourt Brace Jovanovich, 1972.

Hermione Lee. Virginia Woolf. New York: Alfred A. Knopf, 1997.

Nicholas Marsh. Virginia Woolf, the Novels. New York: St. Martin's Press, 1998.

John Mepham, Virginia Woolf. New York: St. Martin's Press, 1992.

Natalya Reinhold, ed. Woolf Across Cultures. New York: Pace University Press, 2004.

Michael Rosenthal, Virginia Woolf: A Critical Study. New York: Columbia University Press, 1979.

Susan Sellers, The Cambridge Companion to Virginia Woolf, Cambridge University Press, 2010.

Virginia Woolf, The Common Reader. New York: Harvest Books, 2002.

Alex Zwerdling, Virginia Woolf and the Real World. Berkeley: University of California Press, 1986.
---
Other works by Virginia Woolf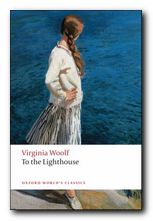 To the Lighthouse (1927) is the second of the twin jewels in the crown of her late experimental phase. It is concerned with the passage of time, the nature of human consciousness, and the process of artistic creativity. Woolf substitutes symbolism and poetic prose for any notion of plot, and the novel is composed as a tryptich of three almost static scenes – during the second of which the principal character Mrs Ramsay dies – literally within a parenthesis. The writing is lyrical and philosophical at the same time. Many critics see this as her greatest achievement, and Woolf herself realised that with this book she was taking the novel form into hitherto unknown territory.


Buy the book at Amazon UK


Buy the book at Amazon US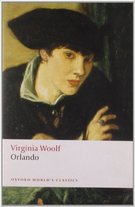 Orlando (1928) is one of her lesser-known novels, although it's critical reputation has risen in recent years. It's a delightful fantasy which features a character who changes sex part-way through the book – and lives from the sixteenth to the twentieth century. Using this device (which turns out to be strangely credible) Woolf explores issues of gender and identity as her hero-heroine moves through a variety of lives and personal adventures. Orlando starts out as an emissary to the Court of St James, lives through friendships with Swift and Alexander Pope, and ends up motoring through the west end of London on a shopping expedition in the 1920s. The character is loosely based on Vita Sackville-West, who at one time was Woolf's lover. The novel itself was described by Nigel Nicolson (Sackville-West's son) as 'the longest and most charming love-letter in literature'.


Buy the book at Amazon UK


Buy the book at Amazon US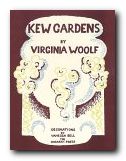 Kew Gardens is a collection of experimental short stories in which Woolf tested out ideas and techniques which she then later incorporated into her novels. After Chekhov, they represent the most important development in the modern short story as a literary form. Incident and narrative are replaced by evocations of mood, poetic imagery, philosophic reflection, and subtleties of composition and structure. The shortest piece, 'Monday or Tuesday', is a one-page wonder of compression. This collection is a cornerstone of literary modernism. No other writer – with the possible exception of Nadine Gordimer, has taken the short story as a literary genre as far as this.


Buy the book at Amazon UK


Buy the book at Amazon US
---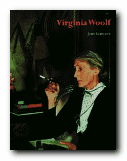 Virginia Woolf is a readable and well illustrated biography by John Lehmann, who at one point worked as her assistant and business partner at the Hogarth Press. It is described by the blurb as 'A critical biography of Virginia Woolf containing illustrations that are a record of the Bloomsbury Group and the literary and artistic world that surrounded a writer who is immensely popular today'. This is an attractive and very accessible introduction to the subject which has been very popular with readers ever since it was first published..


Buy the book at Amazon UK


Buy the book at Amazon US
---
Virginia Woolf – web links
Virginia Woolf at Mantex
Biographical notes, study guides to the major works, book reviews, studies of the short stories, bibliographies, web links, study resources.
Blogging Woolf
Book reviews, Bloomsbury related issues, links, study resources, news of conferences, exhibitions, and events, regularly updated.
Virginia Woolf at Wikipedia
Full biography, social background, interpretation of her work, fiction and non-fiction publications, photograph albumns, list of biographies, and external web links
Virginia Woolf at Gutenberg
Selected eTexts of her novels and stories in a variety of digital formats.
Woolf Online
An electronic edition and commentary on To the Lighthouse with notes on its composition, revisions, and printing – plus relevant extracts from the diaries, essays, and letters.
Hyper-Concordance to Virginia Woolf
Search texts of all the major novels and essays, word by word – locate quotations, references, and individual terms
Orlando – Sally Potter's film archive
The text and film script, production notes, casting, locations, set designs, publicity photos, video clips, costume designs, and interviews.
Women's History Walk in Bloomsbury
Tour of literary and political homes in Bloomsbury – including Gordon Square, Gower Street, Bedford Square, Tavistock Square, plus links to women's history web sites.
Virginia Woolf Society of Great Britain
Bulletins of events, annual lectures, society publications, and extensive links to Woolf and Bloomsbury related web sites
BBC Audio Essay – A Eulogy to Words
Charming sound recording of radio talk given by Virginia Woolf in 1937 – a podcast accompanied by a slideshow of photographs.
A Family Photograph Albumn
Leslie Stephen compiled a photograph album and wrote an epistolary memoir, known as the "Mausoleum Book," to mourn the death of his wife, Julia, in 1895 – an archive at Smith College – Massachusetts
Virginia Woolf first editions
Hogarth Press book jacket covers of the first editions of Woolf's novels, essays, and stories – largely designed by her sister, Vanessa Bell.
Virginia Woolf – on video
Biographical studies and documentary videos with comments on Virginia Woolf and the Bloomsbury Group and the social background of their times.
Virginia Woolf Miscellany
An archive of academic journal essays 2003—2014, featuring news items, book reviews, and full length studies.
© Roy Johnson 2013
---
More on Virginia Woolf
Virginia Woolf – short stories
Virginia Woolf – greatest works
Virginia Woolf – criticism
Virginia Woolf – life and works
---