essays on literature, biography, and cultural history
Granite and Rainbow (1958) is the third and final volume of Virginia Woolf's essays to be collected, edited, and published by her husband Leonard Woolf after her death in 1941. She published two collections of essays in her own lifetime – The Common Reader first series (1925) and The Common Reader second series (1932).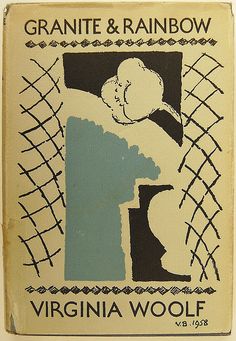 Leonard Woolf discusses the difficulties of locating and verifying these examples of her non-fiction writing in the editor's notes which preface these collections. The problem of identification was exacerbated by the fact that many of them had been published anonymously. Until relatively recently for instance, essays and book reviews in The Times Literary Supplement were not attributed to any author. Another reason for essays remaining undetected was that some of the earlier examples had been published under her maiden name of Virginia Stephen.
Granite and Rainbow was first published by the Hogarth Press in 1958. Since that time, any further non-fiction prose writings by Virginia Woolf that have come to light have been published in the six-volume edition of her complete essays edited by the distinguished Woolf scholar Stuart N. Clarke.
---
Granite and Rainbow – critical commentary
The essays and reviews in this collection are arranged in two parts. The first is The Art of Fiction and the second The Art of Biography, and it has to be said that her richest and most profound observations come in the first half amongst her meditations on the nature and the future of fiction.
'The Narrow Bridge of Art' explores reasons for the death of poetic drama. She argues that the poet cannot fully cope with the contradictions of modern life and that poetic ideas might be taken over by the novel. Speculating about the nature of what such a novel might be, she is in effect talking about her own work, which combines prose narrative with a poetical sensibility. But she does so without actually mentioning it – which is commendably modest.
'Hours in a Library' is a meditation on the relationship between classic and modern literature. She is urging modern readers to look sympathetically upon contemporary writing, but she knows that it will be judged against the standards of the past. Her argument is however cast in characteristically dialectical manner in which she sees a reciprocity of influence:
But if we need all our knowledge of the old writers to follow what the new writers are attempting, it is certainly true that we come from adventuring among new books with a far keener eye for the old.
This is not unlike the apparently paradoxical argument made by the Argentinean writer Jorge Luis Borges – that a contemporary writer can 'create' his own precursors. In other words, the work of modern authors can alter the way in which we view the writing of the past
Woolf finds qualities in apparent failures — such as DeQuincy whose 'impassioned prose' she offers as a positive model to other writers, even though his own work (with the exception of the Opium Eater) is now largely forgotten.
It's interesting to note that she even makes efforts to see positive merit in George Meredith, a writer who had been a major literary figure during her own lifetime, but whose reputation had gone into decline. She notes his poetic style, his lavish metaphors, and his lack of 'realism' – but she realises that his time has passed.
The most ambitious essay in the collection is a long article from The Bookseller in 1929 called 'Phases of Fiction' in which she looks at a collection of novelists and categorises them as Truth-Tellers (Defoe, Maupassant, Trollope) Romantics (Scott, Stevenson, Radcliffe) Character-Mongers (Dickens, Austen) Comedians (Peacock, Sterne) Psychologists (James, Proust, Dostoyevski) and Poets (Meredith, Hardy, Bronte).
These studies offer what we might now call a 'reader response' type of criticism. She does not analyse the subject matter of their texts that makes them so valuable, but concentrates instead on what effect they have on her – which she generalises as 'us'. She describes Henry James's concentration on psychological states for instance:
By cutting off the responses that are called out in actual life, the novelist frees us to take delight, as we do when ill or travelling, in things in themselves. We can see the strangeness of them only when habit has ceased to immerse us in them, and we stand outside watching what has no power over us one way or the other. Then we see the mind at work; we are amused by its power to make patterns; by its power to bring out relations in things … It is a pleasure somewhat akin, perhaps, to the pleasure of mathematics or the pleasure of music.
The second section of this collection dealing with biography is mainly book reviews of biographies, letters, and memoirs. The subjects range from Walter Raleigh, via Laurence Sterne and Horace Walpole, to Thomas Coutts (the banker) and the best-selling novelist Marie Corelli – which was not her real name.
Woolf wrote biographies herself, and she sees the art of biography as a difficult choice between the 'granite' of hard facts and the 'rainbow' of the subject's personality. Too many facts, and the account of someone's life becomes boring (or even unreadable): too much rainbow, and the account becomes fiction. This is possibly why her own fictional biography Orlando (1927) is so dazzlingly successful, and her fact-heavy Roger Fry (1940) very dull.
She argues, quite justly, that Harold Nicolson held these two elements of fact and invention in successful equilibrium in his hilarious collection of biographical vignettes, Some People (1927):
he has devised a method of writing about people and about himself as if they were at once real and imaginary. He has succeeded remarkably, if not entirely, in making the best of both worlds. Some People is not fiction because it has the substance, the reality of truth. It is not biography because it has the freedom, the artistry of fiction.
© Roy Johnson 2016
---
Granite and Rainbow – study resources

Granite and Rainbow – Amazon UK


Granite and Rainbow – Amazon US

Complete Works of Virginia Woolf – Kindle -Amazon UK


Complete Works of Virginia Woolf – Kindle – Amazon US

The six-volume Complete Essays – Amazon UK


The six-volume Complete Essays – Amazon US

Granite and Rainbow – free eBook format – Internet Archive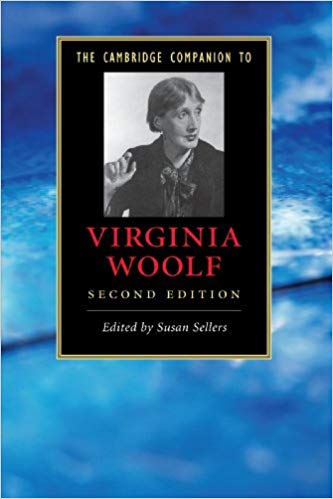 ---
Grantite and Rainbow – complete contents
Part I : The Art of Fiction
The Narrow Bridge of Art
Hours in a Library
Impassioned Prose
Life and the Novelist
On Rereading Meredith
The Anatomy of Fiction
Gothic Romance
The Supernatural in Fiction
Henry James's Ghost Stories
A Terribly Sensitive Mind
Women and Fiction
An Essay in Criticism
Phases of Fiction
Part II : The Art of Biography
The New Biography
A Talk About Memoirs
Sir Walter Raleigh
Sterne
Eliza and Sterne
Horace Walpole
A Friend of Johnson
Fanney Burney's Half-Sister
Money and Love
The Dream
The Fleeting Portrait:

Waxworks at the Abbey
The Royal Academy

Poe's Helen
Visits to Walt Whitman
Oliver Wendell Holmes
---
Virginia Woolf – the complete Essays

1925 — The Common Reader first series

1932 — The Common Reader second series

1942 — The Death of the Moth

1947 — The Moment and Other Essays

1950 — The Captain's Death Bed and Other Essays

1958 — Granite and Rainbow
---
More on Virginia Woolf
Virginia Woolf – web links
Virginia Woolf – greatest works
Virginia Woolf – criticism
More on the Bloomsbury Group
---