tutorial, commentary, study resources, plot, and web links
Sympathy was probably written in the spring of 1919. It contains some similarities to Virginia Woolf's other experimental shorter fiction written around that time, but was not published during her own lifetime. The typescript is housed in The Monks House Papers, archived at the University of Sussex library.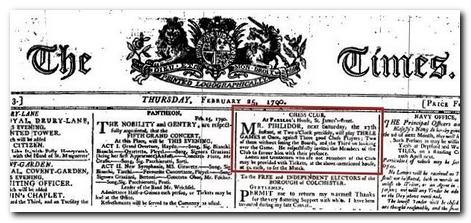 ---
Sympathy – critical commentary
Speculation as narrative
This 'story' is one of a number of short fictions by Virginia Woolf in which she takes an object, a person, or some trivial event as the starting point for quasi-philosophic meditations and imaginative fantasies. Like the others which follow this approach to narrative — The Mark on the Wall, The Lady in the Looking Glass — she traces the logic, the rhythms, and the association of ideas common in unspoken thought.
She imagines her way into the trivial details of another person's life, and she is quite prepared to invent, to speculate, and elaborate her own inventions – and then suddenly cancel it all as unsatisfactory. What holds the narrative together are small echoes and repetitions , plus a certain resolution to the subject – which here is tinged with irony given the title of the piece and its conclusion.
The narrator is never named or given any distinguishing marks of identity, but there is no reason at all to suppose that it is anyone other than Woolf herself – using the device of 'thinking aloud' as a vehicle for fictional narrative.
Prose style
The prose and its rhythms are reminiscent of Kew Gardens and her other experimental fiction she was writing around the same time. and she even quoted the closing phrase here in her later story Monday or Tuesday:
The sycamore shakes its leaves stirring flakes of light in the deep pool of air … the geraniums glow red in the earth. A cry starts to the left of me … Wheels strike divergently; omnibuses conglomerate in conflict …
This was the sort of prose writing which was to lead to the great experiments in Jacob's Room, Mrs Dalloway, and To the Lighthouse.
The conclusion
But the conclusion to the piece is distinctly ambiguous. The narrator receives a letter from someone we take to be the dead man's widow, who however speaks of him in the present tense — 'Humphry is managing the business' — which suggests that he is still alive.
It is just possible that the letter could have been written before his death, but that is not very likely, for the following reasons. High Wickham [actually 'Wycombe'] in Buckinghamshire is not very far from the centre of London; and in the early part of the twentieth century there were up to three three deliveries of post a day.
But then the letter-writer goes on to say that she will be 'in London, buying mourning', which in turn suggests that he is dead after all. Yet the narrator concludes 'O don't tell me he lives still! O why did you deceive me?'
Woolf clearly felt some hesitancy about this issue, since there was an alternative and more explicit ending to the story in the typescript for the story which she deleted:
Do you mean to tell me that Humphry is alive after all and you never opened the bedroom door or picked the anemonies, [sic] and I've wasted all this; death never was behind the tree; and I'm to dine with you, with years and years in which to ask questions about the furniture. Humphry Humphry you ought to have died!
---
Sympathy – study resources

The Complete Shorter Fiction – Vintage Classics – Amazon UK

The Complete Shorter Fiction – Vintage Classics – Amazon US

The Complete Shorter Fiction – Harcourt – Amazon UK

The Complete Shorter Fiction – Harcourt – Amazon US

Monday or Tuesday and Other Stories – Gutenberg.org

Kew Gardens and Other Stories – Hogarth Press – Amazon UK

Kew Gardens and Other Stories – Hogarth Press – Amazon US

The Mark on the Wall – Oxford World Classics – Amazon UK

The Mark on the Wall – Oxford World Classics – Amazon US

The Complete Works of Virginia Woolf – Kindle edition

The Cambridge Companion to Virginia Woolf – Amazon UK

Virginia Woolf – Authors in Context – Amazon UK

The Cambridge Introduction to Virginia Woolf – Amazon UK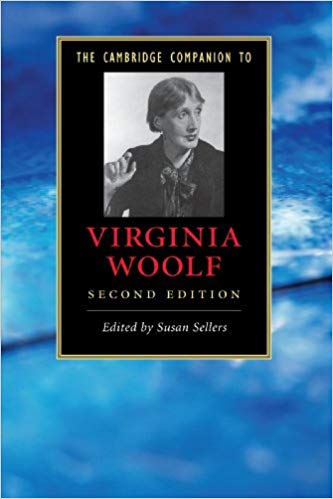 ---
Sympathy – story synopsis
An un-named narrator reads in the Times that a young friend of the family has recently died. She regrets not having taken more notice of him, how life goes on, and how his widow will feel, and how she is likely to change because of her private experience. The narrator realises that her own sympathies might change and wonders what gestures of consolation she might offer. She imagines going for a walk with the young man and their picking flowers together. She then returns to the present moment and thinks how death can change our perceptions of the everyday world.
She sees death as a positive force the young man has carried within himself, giving him the power to remove himself from the world which those remaining must inhabit and confront.
She reflects that even though he has gone, other people may be oblivious to the fact and will be acting as if he were still alive. She reproaches herself for having so little consciousness of him, and how the world of material objects will outlast human mortality. This leads her to reflect that these objects will also outlast her own life. 'So will the sun shine on glass and silver the day I die'. Her reverie is interrupted by the arrival of post, including an invitation from the young man's widow.
---
Monday or Tuesday – first edition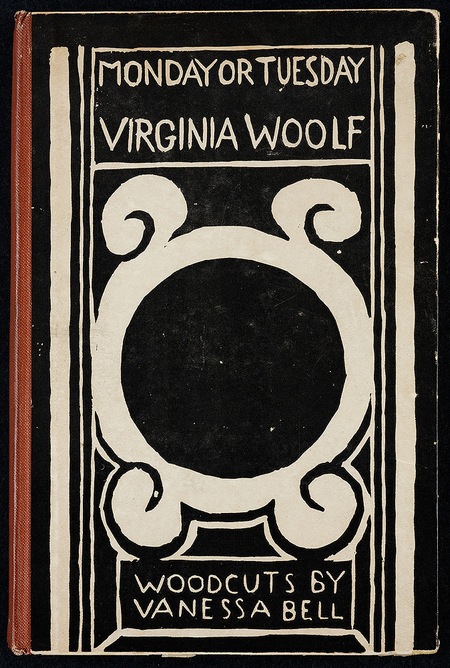 Cover design by Vanessa Bell
---
Further reading

Quentin Bell. Virginia Woolf: A Biography. New York: Harcourt Brace Jovanovich, 1972.

Hermione Lee. Virginia Woolf. New York: Alfred A. Knopf, 1997.

Nicholas Marsh. Virginia Woolf, the Novels. New York: St. Martin's Press, 1998.

John Mepham, Virginia Woolf. New York: St. Martin's Press, 1992.

Natalya Reinhold, ed. Woolf Across Cultures. New York: Pace University Press, 2004.

Michael Rosenthal, Virginia Woolf: A Critical Study. New York: Columbia University Press, 1979.

Susan Sellers, The Cambridge Companion to Virginia Woolf, Cambridge University Press, 2010.

Virginia Woolf, The Common Reader. New York: Harvest Books, 2002.

Alex Zwerdling, Virginia Woolf and the Real World. Berkeley: University of California Press, 1986.
---
Other works by Virginia Woolf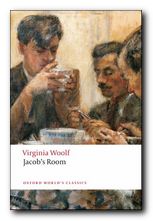 Jacob's Room (1922) was Woolf's first and most dramatic break with traditional narrative fiction. It was also the first of her novels she published herself, as co-founder of the Hogarth Press. This gave her for the first time the freedom to write exactly as she wished. The story is a thinly disguised portrait of her brother Thoby – as he is perceived by others, and in his dealings with two young women. The novel does not have a conventional plot, and the point of view shifts constantly and without any signals or transitions from one character to another. Woolf was creating a form of story telling in which several things are discussed at the same time, creating an impression of simultaneity, and a flow of continuity in life which was one of her most important contributions to literary modernism.


Buy the book at Amazon UK


Buy the book at Amazon US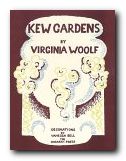 Kew Gardens is a collection of experimental short stories in which Woolf tested out ideas and techniques which she then later incorporated into her novels. After Chekhov, they represent the most important development in the modern short story as a literary form. Incident and narrative are replaced by evocations of mood, poetic imagery, philosophic reflection, and subtleties of composition and structure. The shortest piece, 'Monday or Tuesday', is a one-page wonder of compression. This collection is a cornerstone of literary modernism. No other writer – with the possible exception of Nadine Gordimer, has taken the short story as a literary genre as far as this.


Buy the book at Amazon UK


Buy the book at Amazon US
---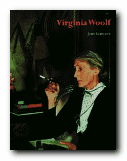 Virginia Woolf is a readable and well illustrated biography by John Lehmann, who at one point worked as her assistant and business partner at the Hogarth Press. It is described by the blurb as 'A critical biography of Virginia Woolf containing illustrations that are a record of the Bloomsbury Group and the literary and artistic world that surrounded a writer who is immensely popular today'. This is an attractive and very accessible introduction to the subject which has been very popular with readers ever since it was first published..


Buy the book at Amazon UK


Buy the book at Amazon US
---
Virginia Woolf – web links
Virginia Woolf at Mantex
Biographical notes, study guides to the major works, book reviews, studies of the short stories, bibliographies, web links, study resources.
Blogging Woolf
Book reviews, Bloomsbury related issues, links, study resources, news of conferences, exhibitions, and events, regularly updated.
Virginia Woolf at Wikipedia
Full biography, social background, interpretation of her work, fiction and non-fiction publications, photograph albumns, list of biographies, and external web links
Virginia Woolf at Gutenberg
Selected eTexts of her novels and stories in a variety of digital formats.
Woolf Online
An electronic edition and commentary on To the Lighthouse with notes on its composition, revisions, and printing – plus relevant extracts from the diaries, essays, and letters.
Hyper-Concordance to Virginia Woolf
Search texts of all the major novels and essays, word by word – locate quotations, references, and individual terms
Orlando – Sally Potter's film archive
The text and film script, production notes, casting, locations, set designs, publicity photos, video clips, costume designs, and interviews.
Women's History Walk in Bloomsbury
Tour of literary and political homes in Bloomsbury – including Gordon Square, Gower Street, Bedford Square, Tavistock Square, plus links to women's history web sites.
Virginia Woolf Society of Great Britain
Bulletins of events, annual lectures, society publications, and extensive links to Woolf and Bloomsbury related web sites
BBC Audio Essay – A Eulogy to Words
Charming sound recording of radio talk given by Virginia Woolf in 1937 – a podcast accompanied by a slideshow of photographs.
A Family Photograph Albumn
Leslie Stephen compiled a photograph album and wrote an epistolary memoir, known as the "Mausoleum Book," to mourn the death of his wife, Julia, in 1895 – an archive at Smith College – Massachusetts
Virginia Woolf first editions
Hogarth Press book jacket covers of the first editions of Woolf's novels, essays, and stories – largely designed by her sister, Vanessa Bell.
Virginia Woolf – on video
Biographical studies and documentary videos with comments on Virginia Woolf and the Bloomsbury Group and the social background of their times.
Virginia Woolf Miscellany
An archive of academic journal essays 2003—2014, featuring news items, book reviews, and full length studies.
© Roy Johnson 2014
---
More on Virginia Woolf
Virginia Woolf – short stories
Virginia Woolf – greatest works
Virginia Woolf – criticism
Virginia Woolf – life and works
---