tutorial, commentary, study resources, and web links
Broken Wings first appeared in Century Magazine in December 1900 – which was a remarkably productive period for Henry James in terms of short stories. It was a year which saw the publication of Maud-Evelyn, Miss Gunton of Poughkeepsie, The Abasement of the Northmores, The Third Person, The Tone of Time, The Tree of Knowledge, The Great Good Place, and the story which is widely regarded as his finest – The Beast in the Jungle. He produced all of these (and more) in addition to working on his next major novel, The Sacred Fount (1901).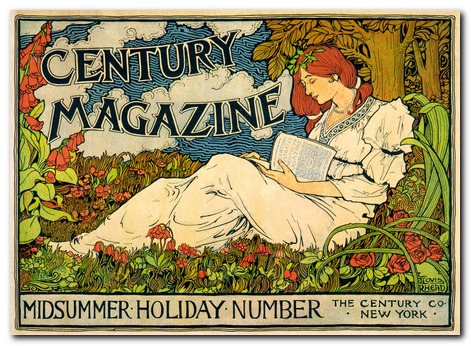 ---
Broken Wings – critical commentary
The story is quite unusual for James. It is almost romantic, certainly elegiac, and as delicate in tone as anything outside the most poignant scenes in his major novels.
It's also a very tightly controlled and very touching study in two people coming to terms with their lack of success – and all the more so for the fact that they were once lionized by society. But with a well orchestrated structure in such a short piece, as they progressively reveal their vulnerability, they rediscover the original attraction they felt for each other.
In one sense it's a very sceptical study of the relationship between commerce, fashionability, and art. Both Straith and Mrs Harvey cannot quite understand why they have been invited to a society weekend at Mundham. The truth is that they have been invited because they were once successful – but both of them realise that they no longer what they once were. They can keep up a pretence, but it is emotionally and practically demanding.
Both have been successful artists in the past, but now she writes articles for three and nine pence whilst he is reduced to producing dress design sketches for four and sixpence, and he hasn't sold a painting for three years. They have lost their fashionability, or as Straith puts it "We are simply the case of being had enough of".
Mrs Harvey warns Lady Claude that she will make 'nothing' from writing, even though she herself is the author of eight or ten novels that previously had brought her five thousand pounds a year. This is James showing the other side of the tapestry of artistic endeavour and social success. In a gesture of solidarity with his two characters he calls them 'these two worn and baffled workers'.
Structure
It is a beautifully structured piece of work – five short separate scenes in which the truth of their state of affairs is revealed to the reader as they uncover the truth to each other. The forward movement of the narrative is also delicately balanced by movements in the opposite direction.
They start off as socially successful artists, but their apparent worldly success is gradually stripped away and they end up reconciled to their lack of prestige. But at the same time they rediscover the love they once had for each other – at a time before the temporal frame of the story.
---
Broken Wings – study resources

The Complete Works of Henry James – Kindle edition – Amazon UK

The Complete Works of Henry James – Kindle edition – Amazon US

Complete Stories 1898—1910 – Library of America – Amazon UK

Complete Stories 1898—1910 – Library of America – Amazon US

Broken Wings – Digireads reprint edition – Amazon UK

Broken Wings – eBook formats at Gutenberg Consortia

The Cambridge Companion to Henry James – Amazon UK

The Prefaces of Henry James – Introductions to his tales and novels

Henry James at Wikipedia – biographical notes, links

Henry James at Mantex – tutorials, biography, study resources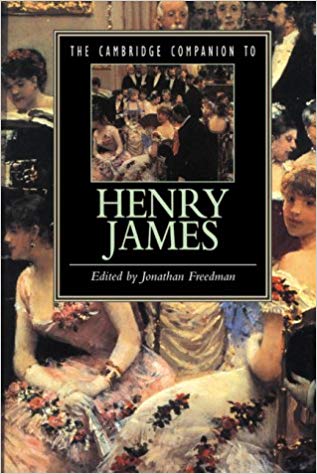 ---
Broken Wings – plot summary
Part I. Stuart Straith, an artist, is a guest at a weekend party in an English country house. He circulates cautiously amongst fellow guests, warily conscious of another guest Mrs Harvey, who is mixing with celebrities.
Part II. Later the same evening Mrs Harvey, a literary woman, exchanges confidences with Lady Claude. She reveals to Lady Claude that she is not wealthy, that she finds Straith attractive, and that Lady Claude's ambition to write novels will not make her any money.
Part III. Straith and Mrs Harvey meet at the theatre where they both agree to re-open what is obviously an old relationship. She claims to be unsuccessful, and senses that he is unhappy. He claims to be 'beyond' unhappiness.She offers to help him by promoting his work in her regular journalism.
Part IV. She visits him at his studio where it emerges that their previous relationship foundered on misconceptions on both their parts. They had both enjoyed a certain amount of artistic success, yet thought themselves unworthy of the other. However, when they compare notes on their current status, it is obvious that both of them are struggling.
Part V. Straith visits her new smaller flat where they lay bare their unsuccessful situations, and agree not to pretend any longer. They have been keeping up appearances in a way that kept them apart from each other, and they have also been trading on reputations which no longer reflect their true artistic status. They feel a bitter-sweet relief at having the courage not to pretend any longer to be 'successful' and having to circulate in society, and this gesture of solidarity re-unites them emotionally.
---
Principal characters
| | |
| --- | --- |
| Mundham | an English country house and estate |
| Stuart Straith | an artist |
| Mrs Harvey | a widow and lady novelist |
| Lady Claude | a would-be novelist |
---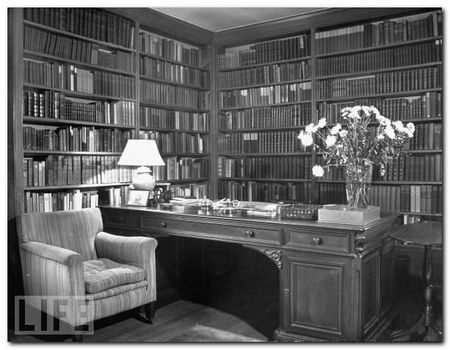 Henry James's study
---
Further reading
Biographical

Theodora Bosanquet, Henry James at Work, University of Michigan Press, 2007.

Leon Edel, Henry James: A Life, HarperCollins, 1985.

Philip Horne (ed), Henry James: A Life in Letters, Viking/Allen Lane, 1999.

Henry James, The Letters of Henry James, Adamant Media Corporation, 2001.

Fred Kaplan, Henry James: The Imagination of Genius, Johns Hopkins University Press, 1999

F.O. Matthieson (ed), The Notebooks of Henry James, Oxford University Press, 1988.
Critical commentary

Ian F.A. Bell, Henry James and the Past, London: Palgrave Macmillan, 1993.

Millicent Bell, Meaning in Henry James, Cambridge (MA): Harvard University Press, 1993.

Harold Bloom (ed), Modern Critical Views: Henry James, Chelsea House Publishers, 1991.

Kirstin Boudreau, Henry James's Narrative Technique, Macmillan, 2010.

Daniel Mark Fogel, A Companion to Henry James Studies, Greenwood Press, 1993.

Jonathan Freedman, The Cambridge Companion to Henry James, Cambridge University Press, 1998.

Roger Gard (ed), Henry James: The Critical Heritage, London: Routledge, 1968.

Tessa Hadley, Henry James and the Imagination of Pleasure, Cambridge University Press, 2009.

Barbara Hardy, Henry James: The Later Writing (Writers & Their Work), Northcote House Publishers, 1996.

Richard A. Hocks, Henry James: A study of the short fiction, New York: Twayne Publishers, 1990.

Colin Meissner, Henry James and the Language of Experience, Cambridge University Press, 2009

John Pearson (ed), The Prefaces of Henry James, Pennsylvania State University Press, 1993.

Ruth Yeazell (ed), Henry James: A Collection of Critical Essays, Longmans, 1994.
---
Other works by Henry James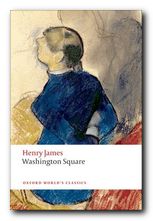 Washington Square (1880) is a superb early short novel, It's the tale of a young girl whose future happiness is being controlled by her strict authoritarian (but rather witty) father. She is rather reserved, but has a handsome young suitor. However, her father disapproves of him, seeing him as an opportunist and a fortune hunter. There is a battle of wills – all conducted within the confines of their elegant New York town house. Who wins out in the end? You will probably be surprised by the outcome. This is a masterpiece of social commentary, offering a sensitive picture of a young woman's life.


Buy the book from Amazon UK


Buy the book from Amazon US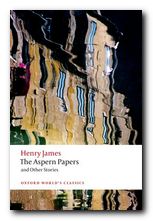 The Aspern Papers (1888) is a psychological drama set in Venice which centres on the tussle for control of a great writer's correspondence. An elderly lady, ex-lover of the writer, seeks a husband for her daughter. But the potential purchaser of the papers is a dedicated bachelor. Money is also at stake – but of course not discussed overtly. There is a refined battle of wills between them. Who will win in the end? As usual, James keeps the reader guessing. The novella is a masterpiece of subtle narration, with an ironic twist in its outcome. This collection of stories also includes three of his accomplished long short stories – The Private Life, The Middle Years, and The Death of the Lion.


Buy the book from Amazon UK


Buy the book from Amazon US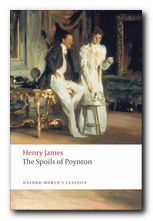 The Spoils of Poynton (1896) is a short novel which centres on the contents of a country house, and the question of who is the most desirable person to inherit it via marriage. The owner Mrs Gereth is being forced to leave her home to make way for her son and his greedy and uncultured fiancee. Mrs Gereth develops a subtle plan to take as many of the house's priceless furnishings with her as possible. But things do not go quite according to plan. There are some very witty social ironies, and a contest of wills which matches nouveau-riche greed against high principles. There's also a spectacular finale in which nobody wins out.


Buy the book from Amazon UK


Buy the book from Amazon US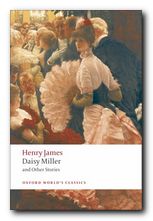 Daisy Miller (1879) is a key story from James's early phase in which a spirited young American woman travels to Europe with her wealthy but commonplace mother. Daisy's innocence and her audacity challenge social conventions, and she seems to be compromising her reputation by her independent behaviour. But when she later dies in Rome the reader is invited to see the outcome as a powerful sense of a great lost potential. This novella is a great study in understatement and symbolic power.


Buy the book from Amazon UK


Buy the book from Amazon US
© Roy Johnson 2012
---
Henry James – web links

Henry James at Mantex
Biographical notes, study guides, tutorials on the Complete Tales, book reviews. bibliographies, and web links.

The Complete Works
Sixty books in one 13.5 MB Kindle eBook download for £1.92 at Amazon.co.uk. The complete novels, stories, travel writing, and prefaces. Also includes his autobiographies, plays, and literary criticism – with illustrations.

The Ladder – a Henry James website
A collection of eTexts of the tales, novels, plays, and prefaces – with links to available free eTexts at Project Gutenberg and elsewhere.

A Hyper-Concordance to the Works
Japanese-based online research tool that locates the use of any word or phrase in context. Find that illusive quotable phrase.

The Henry James Resource Center
A web site with biography, bibliographies, adaptations, archival resources, suggested reading, and recent scholarship.

Online Books Page
A collection of online texts, including novels, stories, travel writing, literary criticism, and letters.

Henry James at Project Gutenberg
A major collection of eTexts, available in a variety of eBook formats.

The Complete Letters
Archive of the complete correspondence (1855-1878) work in progress – published by the University of Nebraska Press.

The Scholar's Guide to Web Sites
An old-fashioned but major jumpstation – a website of websites and resouces.

Henry James – The Complete Tales
Tutorials on the complete collection of over one hundred tales, novellas, and short stories.

Henry James on the Internet Movie Database
Adaptations of James's novels and stories for the cinema and television – in various languages. Full details of directors and actors, production features, film reviews, box office, and even quizzes.
---
More tales by James
More on literature
More on the novella
More on literary studies
More on short stories
---