diplomat, writer, socialite and politician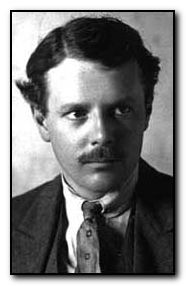 Harold Nicolson (1886-1968) was born into an upper middle-class family in Tehran, where his father (Lord Carnock) was the British ambassador to Persia. as it then was. He was educated at Wellington College then Balliol College Oxford, where he graduated with a third-class degree. He entered the diplomatic service in 1908 and was posted to Constantinople where he became a specialist in Balkan affairs. In 1910 he met Vita Sackville-West and despite her reservations about his diplomatic career (and her parents' about his social status) they married in 1912 and had two sons.
He published biographies of the French poet Verlaine and studies of other literary figures such as Tennyson, Byron, Swinburne, and Saint-Beuve. His first major success (and still probably his best book) was Some People (1927), a witty collection of short stories and character sketches based on people he had met in the diplomatic service.
He and his wife were fringe members of the Bloomsbury Group, as well as visitors to Ottoline Morrell's weekend parties at Garsington in Oxfordshire. Whilst Vita had affairs with Virginia Woolf and Violet Trefusis, he had liaisons with a series of men, including the literary critic Raymond Mortimer. They had a rather unusual marriage in which they lived separately a lot of the time, wrote to each other on almost a daily basis protesting their undying love to each other, and continued to have affairs with members of their own sex. All of this was recorded by their son in his Portrait of a Marriage.
After the end of the first world war he took part in the Paris Peace Conference, and he was very critical of the punitive reparations extracted by the allies (which also caused his fellow Bloomsburyite John Maynard Keynes to resign from the commission). At the end of 1929 he left the diplomatic service and went to work for Lord Beaverbrook on the Evening Standard. Despite (or maybe because of) his literary skills, he hated journalism: "It is a mere expense of spirit in a waste of shame. A constant hurried triviality which is bad for the mind.".
In the 1930s, he and his wife bought Sissinghurst Castle, in the rural depths of Kent, the county known as the garden of England. There they created the renowned gardens that are now run by the National Trust. However, during the week he lived at the Albany, the famous bachelor chambers just off Piccadilly in London. He flirted briefly with Sir Oswald Mosley's fascists, but then entered the House of Commons as National Labour Party member for Leicester West in 1935. (His wife refused to visit the constituency, regarding it as 'bedint' – a family slang term for 'unacceptably low class'.)
He was very active as a parliamentarian, and became a keen supporter of Winston Churchill, especially during the second world war, when he was appointed private secretary to the Minister of Information in the government of national unity. He lost his seat in the 1945 election, and then despite joining the Labour Party, he failed to get back into parliament.
He turned to broadcasting and returned to journalism as an occupation. He was personally acquainted with a wide variety of figures such as Ramsay MacDonald, David Lloyd George, Duff Cooper, Charles de Gaulle, Anthony Eden and Winston Churchill, along with a host of literary and artistic figures. His Diaries provide a rich source of information on the world of diplomacy and politics in the years 1910-1960, and record meetings with Picasso, Diaghilev, Matisse, Marcel Proust, and James Joyce.
He never achieved high office, and when eventually awarded a knighthood, he was so snobbish he felt it as an insult, because he thought he ought to be made a member of the Lords – so that he could escape what he felt as his 'plebeian' surname. He spent the latter part of his life writing and developing the gardens at Sissinghurst.
---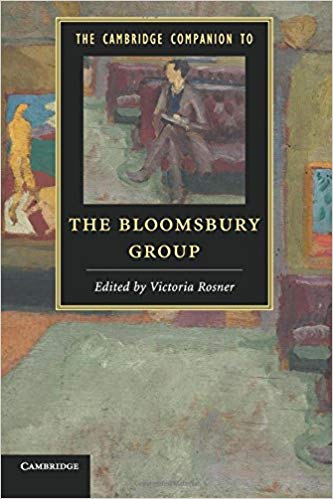 ---
Bloomsbury Group – web links

Hogarth Press first editions
Annotated gallery of original first edition book jacket covers from the Hogarth Press, featuring designs by Vanessa Bell, Roger Fry, and others.

The Omega Workshops
A brief history of Roger Fry's experimental Omega Workshops, which had a lasting influence on interior design in post First World War Britain.

The Bloomsbury Group and War
An essay on the largely pacifist and internationalist stance taken by Bloomsbury Group members towards the First World War.

Tate Gallery Archive Journeys: Bloomsbury
Mini web site featuring photos, paintings, a timeline, sub-sections on the Omega Workshops, Roger Fry, and Duncan Grant, and biographical notes.

Bloomsbury: Books, Art and Design
Exhibition of paintings, designs, and ceramics at Toronto University featuring Hogarth Press, Vanessa Bell, Dora Carrington, Quentin Bell, and Stephen Tomlin.

Blogging Woolf
A rich enthusiast site featuring news of events, exhibitions, new book reviews, relevant links, study resources, and anything related to Bloomsbury and Virginia Woolf

Hyper-Concordance to Virginia Woolf
Search the texts of all Woolf's major works, and track down phrases, quotes, and even individual words in their original context.

A Mrs Dalloway Walk in London
An annotated description of Clarissa Dalloway's walk from Westminster to Regent's Park, with historical updates and a bibliography.

Women's History Walk in Bloomsbury
Annotated tour of literary and political homes in Bloomsbury, including Gordon Square, University College, Bedford Square, Doughty Street, and Tavistock Square.

Virginia Woolf Society of Great Britain
News of events, regular bulletins, study materials, publications, and related links. Largely the work of Virginia Woolf specialist Stuart N. Clarke.

BBC Audio Essay – A Eulogy to Words
A charming sound recording of a BBC radio talk broadcast in 1937 – accompanied by a slideshow of photographs of Virginia Woolf.

A Family Photograph Albumn
Leslie Stephens' collection of family photographs which became known as the Mausoleum Book, collected at Smith College – Massachusetts.

Bloomsbury at Duke University
A collection of book jacket covers, Fry's Twelve Woodcuts, Strachey's 'Elizabeth and Essex'.
© Roy Johnson 2000-2014
---
More on Harold Nicolson
More on the Bloomsbury Group
Twentieth century literature
More on biography
---