tutorial, commentary, study resources, and web links
The Special Type first appeared in Collier's Weekly in June of 1900, which was an enormously productive year for James in terms of short stories. It was a period which saw the publication of Maud-Evelyn, Miss Gunton of Poughkeepsie, The Abasement of the Northmores, The Third Person, The Tone of Time, The Tree of Knowledge, The Great Good Place, and the story which is widely regarded as his finest – The Beast in the Jungle. He produced all of these (and more) in addition to working on his next major novel, The Sacred Fount (1901).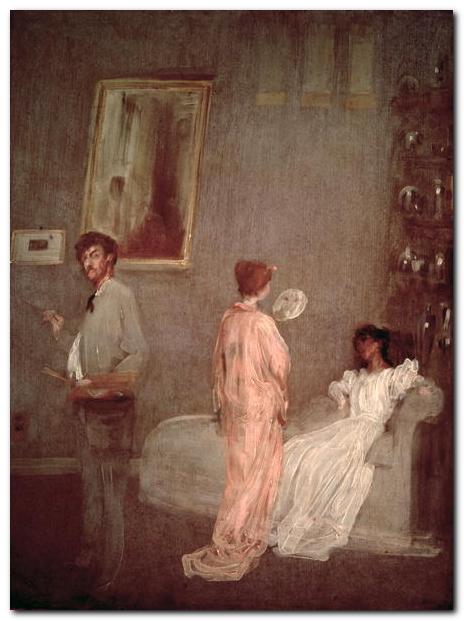 In the Studio – James McNeil Whistler (1834-1903)
---
The Special Type – critical commentary
The story turns on various levels of deception. Brivet wishes to protect the name and reputation of Rose Cavenham by creating the smokescreen of an affair with Alice Dundene. He is deceiving society in general. The narrator, realising that Alice is in love with Brivet, worries that she might sacrifice her own good name for the sake of a man who does not love her. He fears she will be deceived by Brivet.
So much attention is focused on this concern and so much emphasis is placed on Brivet's seemingly unscrupulous use of his wealth, that the reader is given every reason to think that Brivet is being doubly duplicitous and that no good will come of the liaison.
The narrator also fears that Rose Cavenham might be deceiving herself because she claims to him that Brivet's relationship with 'others' (that is, Alice Cavenham, who she does not even wish to name) are entirely innocent. She is of course trying to protect his name and reputation in the deceit which has been constructed for her own advantage.
It eventually emerges that relations between Brivet and Alice Dundene have indeed been entirely innocent. Most first-time readers of the story will have been taken in by this playful deceit on James's part.
As a result, Rose Cavenham is caught out in the logic of her own arguments. She has propagated the notion of Brivet's innocence whilst he has been supplying (ambiguous) evidence of its absence. But the gift of 'anything she wishes' to Alice Dundene suggests that there has been a close bond between her and Brivet. When Rose is furiously piqued by Alice Cavenham's taking the portrait she herself commissioned, the narrator ironically quotes her own words back to her 'They took it because they never saw him alone'. In other words – "They were innocent, just as you claimed".
---
The Special Type – study resources

The Complete Works of Henry James – Kindle edition – Amazon UK

The Complete Works of Henry James – Kindle edition – Amazon US

Complete Stories 1898—1910 – Library of America – Amazon UK

Complete Stories 1898—1910 – Library of America – Amazon US

The Special Type – Digireads reprint edition – Amazon UK

The Special Type – eBook at Gutenberg Consortia

The Special Type – read the story on line

The Cambridge Companion to Henry James – Amazon UK

The Prefaces of Henry James – Introductions to his tales and novels

Henry James at Wikipedia – biographical notes, links

Henry James at Mantex – tutorials, biography, study resources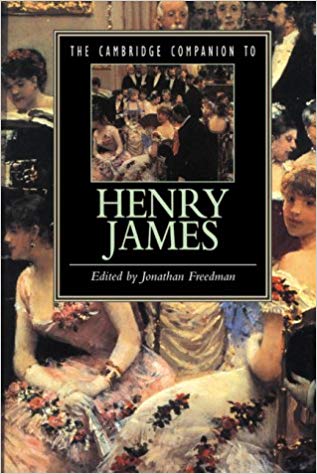 ---
The Special Type – plot summary
A narrator's preamble establishes the story as a fine example of 'service and sacrifice for love'.
Part I. In the narrator-artist's studio two of his attractive lady sitters meet each other. Rose Cavenham takes against Alice Dundene because she is not a 'lady'. Alice meets the rich American Frank Brivet and falls in love with him.
Part II. Frank Brivet has grown dissatisfied with his marriage and confides in his friend the narrator. Having previously denied him the possibility of a divorce, his wife is now interested in forming a relationship with another man, and will release Brivet if he accepts the 'blame'.
Part III. Brivet has meanwhile fallen in love with Rose Cavenham but doesn't want to compromise her good name and reputation. He therefore devises a plan of paying another woman to act as a 'decoy' relationship which will provide his wife with the grounds for bringing the divorce case against him. Brivet meets Alice Dundene at the narrator's studio and chooses her for the part. Rose Cavenham goes to America (paid for by Brivet) to stay out of the way and to allay all suspicion. The relationship between Brivet and Alice flourishes.
Part IV. Rose returns from America with the news that Mrs Brivet has filed for divorce because of her husband's relationships with women whilst in Europe. Rose maintains that all of these have been innocent deceptions merely to secure the divorce. The narrator however worries that events might be more complex. Rose commissions a full length portrait of Brivet from the narrator – so that he will drawn back from his intrigues abroad for the sittings.
Part V. The divorce goes through and the portrait is completed. Then Alice Dundene shows up at the narrator's studio, her role as decoy completed. Brivet has offered her any gift she wishes, and she chooses a portrait of him, revealing that they had never met alone. The narrator gives her Roses's portrait of Brivet. Rose is annoyed, but the narrator refuses to do another.
---
Principal characters
| | |
| --- | --- |
| — | the un-named narrator, a painter |
| Alice Dundene | a beautiful society woman |
| Rose Cavenham | a beautiful society lady |
| Frank Brivet | a rich American and old school friend of the narrator |
| Mrs Brivet | his estranged wife |
| Remson Sturch | suitor to Mrs Brivet |
---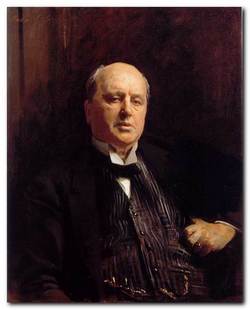 Henry James – portrait by John Singer Sargeant
---
Further reading
Biographical

Theodora Bosanquet, Henry James at Work, University of Michigan Press, 2007.

Leon Edel, Henry James: A Life, HarperCollins, 1985.

Philip Horne (ed), Henry James: A Life in Letters, Viking/Allen Lane, 1999.

Henry James, The Letters of Henry James, Adamant Media Corporation, 2001.

Fred Kaplan, Henry James: The Imagination of Genius, Johns Hopkins University Press, 1999

F.O. Matthieson (ed), The Notebooks of Henry James, Oxford University Press, 1988.
Critical commentary

Millicent Bell, Meaning in Henry James, Cambridge (MA): Harvard University Press, 1993.

Harold Bloom (ed), Modern Critical Views: Henry James, Chelsea House Publishers, 1991.

Kirstin Boudreau, Henry James's Narrative Technique, Macmillan, 2010.

Daniel Mark Fogel, A Companion to Henry James Studies, Greenwood Press, 1993.

Jonathan Freedman, The Cambridge Companion to Henry James, Cambridge University Press, 1998.

Barbara Hardy, Henry James: The Later Writing (Writers & Their Work), Northcote House Publishers, 1996.

Richard A. Hocks, Henry James: A study of the short fiction, New York: Twayne Publishers, 1990.

Colin Meissner, Henry James and the Language of Experience, Cambridge University Press, 2009

John Pearson (ed), The Prefaces of Henry James, Pennsylvania State University Press, 1993.

Ruth Yeazell (ed), Henry James: A Collection of Critical Essays, Longmans, 1994.
---
Other works by Henry James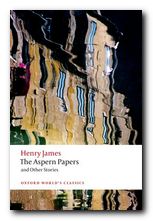 The Aspern Papers (1888) is a psychological drama set in Venice which centres on the tussle for control of a great writer's correspondence. An elderly lady, ex-lover of the writer, seeks a husband for her daughter. But the potential purchaser of the papers is a dedicated bachelor. Money is also at stake – but of course not discussed overtly. There is a refined battle of wills between them. Who will win in the end? As usual, James keeps the reader guessing. The novella is a masterpiece of subtle narration, with an ironic twist in its outcome. This collection of stories also includes three of his accomplished long short stories – The Private Life, The Middle Years, and The Death of the Lion.


Buy the book from Amazon UK


Buy the book from Amazon US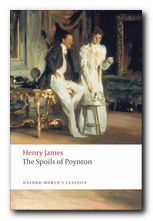 The Spoils of Poynton (1896) is a short novel which centres on the contents of a country house, and the question of who is the most desirable person to inherit it via marriage. The owner Mrs Gereth is being forced to leave her home to make way for her son and his greedy and uncultured fiancee. Mrs Gereth develops a subtle plan to take as many of the house's priceless furnishings with her as possible. But things do not go quite according to plan. There are some very witty social ironies, and a contest of wills which matches nouveau-riche greed against high principles. There's also a spectacular finale in which nobody wins out.


Buy the book from Amazon UK


Buy the book from Amazon US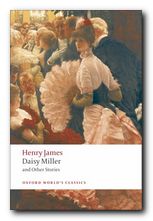 Daisy Miller (1879) is a key story from James's early phase in which a spirited young American woman travels to Europe with her wealthy but commonplace mother. Daisy's innocence and her audacity challenge social conventions, and she seems to be compromising her reputation by her independent behaviour. But when she later dies in Rome the reader is invited to see the outcome as a powerful sense of a great lost potential. This novella is a great study in understatement and symbolic power.


Buy the book from Amazon UK


Buy the book from Amazon US
---
Henry James – web links

Henry James at Mantex
Biographical notes, study guides, tutorials on the Complete Tales, book reviews. bibliographies, and web links.

The Complete Works
Sixty books in one 13.5 MB Kindle eBook download for £1.92 at Amazon.co.uk. The complete novels, stories, travel writing, and prefaces. Also includes his autobiographies, plays, and literary criticism – with illustrations.

The Ladder – a Henry James website
A collection of eTexts of the tales, novels, plays, and prefaces – with links to available free eTexts at Project Gutenberg and elsewhere.

A Hyper-Concordance to the Works
Japanese-based online research tool that locates the use of any word or phrase in context. Find that illusive quotable phrase.

The Henry James Resource Center
A web site with biography, bibliographies, adaptations, archival resources, suggested reading, and recent scholarship.

Online Books Page
A collection of online texts, including novels, stories, travel writing, literary criticism, and letters.

Henry James at Project Gutenberg
A major collection of eTexts, available in a variety of eBook formats.

The Complete Letters
Archive of the complete correspondence (1855-1878) work in progress – published by the University of Nebraska Press.

The Scholar's Guide to Web Sites
An old-fashioned but major jumpstation – a website of websites and resouces.

Henry James – The Complete Tales
Tutorials on the complete collection of over one hundred tales, novellas, and short stories.

Henry James on the Internet Movie Database
Adaptations of James's novels and stories for the cinema and television – in various languages. Full details of directors and actors, production features, film reviews, box office, and even quizzes.
© Roy Johnson 2012
---
More tales by James
More on literature
More on the novella
More on literary studies
More on short stories
---