essays on literature, reading, and cultural history
The Moment (1947) is the second collection of essays and reviews by Virginia Woolf that were gathered and edited by her husband Leonard after her death in 1941. She herself had supervised the earlier collections The Common Reader first series (1925) and The Common Reader second series (1932) which were published during her lifetime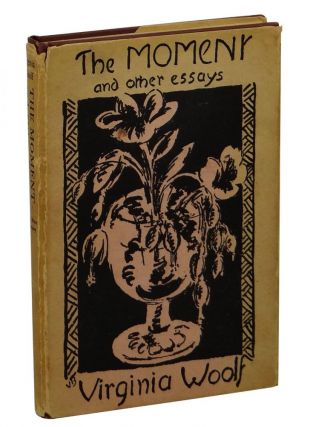 The Moment and Other Essays includes writing on literary criticism, biographical sketches, political polemics, and book reviews. Some of the essays were being published for the first time; others had appeared in The Times Literary Supplement, The Nation, the New Statesman and Nation, Time and Tide, the New York Saturday Review, and John Lehmann's New Writing. The collection includes two essays with the same title, Royalty; the first was commissioned, but not published by Picture Post; the second was published in Time and Tide.
---
The Moment – critical commentary
There are some essays in this collection that have become quite well known in their own right. On Being Ill for instance takes as a starting point the subject of illness in literature, a topic which she spins out into an extraordinary display of reflections on subjects including solitude, the psychology of reading, and the nature of language.
'The Art of Fiction' is one novelist's response to the theorising of another – her critique and appreciation of E.M. Forster's now classic study of fiction, Aspects of the Novel (1927). She agrees with his analysis of plot and structure, but playfully rebukes him for not paying more attention to the very medium of literature, which is words.
She is a writer (and a reader) who is inclined to look at the most fundamental aspects of her subject – which is the production and consumption of literature. In 'Re-Reading Novels' for instance she tackles head-on the problem of reading long Victorian novels such as Vanity Fair (1847) and (Meredith's) Harry Richmond (1870).
First, there is the boredom of it. The national habit of reading has been formed by the drama, and the drama has always recognised the fact that human beings cannot sit for more than five hours at a stretch in front of a stage. Read Harry Richmond for five hours at a stretch and we shall only have broken off a fragment. Days may pass before we can add to it; meanwhile the plan is lost; the book pours to waste; we blame ourselves; we abuse the author; nothing is more exasperating and dispiriting.
She argues with Percy Lubbock's notion of the novel's 'form' — in The Craft of Fiction(1921) — that it is not something analogous to visual 'shape' in painting, but an arrangement of feelings with which we are left after the first reading of a text, and which might be re-arranged on a second or subsequent reading.
It's a popular myth about Woolf and her fellow Bloomsbury artists and writers that they were elitist and not interested in politics. An essay such as 'The Leaning Tower' shows how the exact opposite was true. She analyses the tradition of English literature from an ideological, almost Marxist point of view, showing how the education of its writers was based on class privilege. It is no accident that the majority came from families who had the wealth to afford a public school and university education. She ends her survey with a rallying cry for an end to class divisions altogether, and the hope that ordinary men and women will borrow more books from public libraries. But then this essay was delivered as a paper to an audience of the Brighton Workers' Educational Association in 1940 – so maybe we should not be surprised at its radical message.
This is not to say that all the essays and sketches are deadly serious. The attitudes she struck were obviously determined by the publications for which she was writing. There are shorter and more lightweight pieces such as her satirical account of the life of Benjamin Haydon, monumental painter and diarist, her reflections on the relationship between painting and literature, and even some thoughts on the poetry of fishing.
But whether the essays are short and witty or long and serious, she always has something thought-provoking to say. For instance, on individual writers, she admits her reservations regarding D.H.Lawrence, but produces a deeply felt appreciation of Sons and Lovers. She recognises that people have stopped reading the novels of Walter Scott altogether – but still manages to find something admirable in his ambition. And although she believes that David Copperfield is part of the national consciousness, she confesses that considered as a human being she 'would not cross the road to dine with … Dickens.'
© Roy Johnson 2016
---
The Moment – study resources

The Moment – Amazon UK


The Moment – Amazon US

Complete Works of Virginia Woolf – Kindle -Amazon UK

Complete Works of Virginia Woolf – Kindle – Amazon US

The Moment – free eBook format – Gutenberg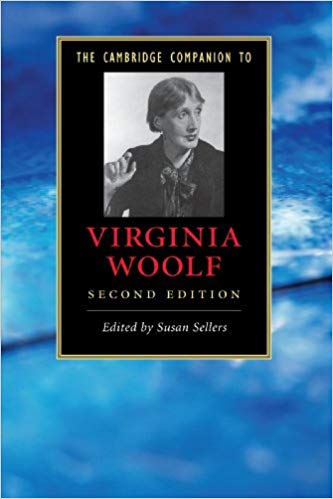 ---
The Moment – complete contents
The Moment: Summer's Night
On Being Ill
The Faery Queen
Congreve's Comedies
Sterne's Ghost
Mrs. Thrale
Sir Walter Scott. Gas at Abbotsford
Sir Walter Scott. The Antiquary
Lockhart's Criticism
David Copperfield
Lewis Carroll
Edmund Gosse
Notes on D. H. Lawrence
Roger Fry
The Art Of Fiction
American Fiction
The Leaning Tower
On Rereading Novels
Personalities
Pictures
Harriette Wilson
Genius: R. B. Haydon
The Enchanted Organ: Anne Thackeray
Two Women: Emily Davies and Lady Augusta Stanley
Ellen Terry
To Spain
Fishing
The Artist and Politics
Royalty
Royalty
---
Virginia Woolf – the complete Essays

1925 — The Common Reader first series

1932 — The Common Reader second series

1942 — The Death of the Moth

1947 — The Moment and Other Essays

1950 — The Captain's Death Bed and Other Essays

1958 — Granite and Rainbow
---
More on Virginia Woolf
Virginia Woolf – web links
Virginia Woolf – greatest works
Virginia Woolf – criticism
More on the Bloomsbury Group
---